If you've been hanging around these parts for a while then you know I'm a huge fan of Hale Centre Theatre. I love the theater-in-the-round setting, the intimacy of a smaller stage and the amazing productions they put on year after year: The Diary of Anne Frank, The Scarlet Pimpernel, Carousel, South Pacific, My Fair Lady and A Christmas Carol to name a few.
This Friday I'll be taking my girls on a mommy-daughter date to see Father of the Bride, and then I think we'll do a family date when Oliver! hits the stage. I'm super sad I missed the pyrotechnics in ZORRO the Musical.
Super sad. So is Nathan. Pyrotechnics, people.
We've been season ticket holders in the past and I'm sitting here shaking my head wondering why we don't have them this year. Crazy.
Hale Centre Theatre just announced its 2013 lineup and I'm thinking season tickets will be on my 2012 Christmas wish list.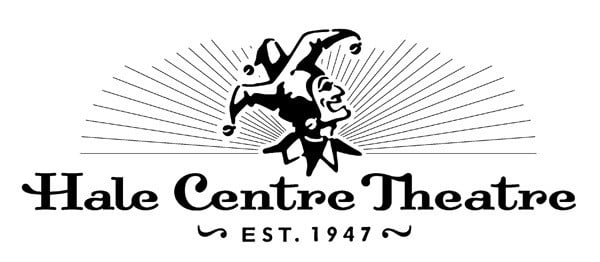 Just look at the productions HCT will put on next year starting New Year's Eve 2012. I've included a brief synopsis...just enough to make you want season tickets as well!
The 39 Steps (Dec. 31, 2012 through Feb. 2, 2013)
Romantic comedy and winner of two Tony Awards. Adapted from the Alfred Hitchcock classic in which a man finds a strange woman dead in his house. Four dizzying actors play multiple roles that take them through the country and the city and from the train to a Scottish Inn.
Chitty Chitty Bang Bang — Regional Company Premiere (Feb. 15 through Apr. 13, 2013; rights pending)
This classic musical begins when a racing car's career comes to an end with a damaging crash during a Grand Prix race. The car ends up in an old garage where it is to be sold and melted down to liquid ore. Two young children intercede and beg their father to purchase the car, and the magical adventures begin.
No Time for Sergeants (Apr. 23 through May 25, 2013)
Back by popular demand, this 1956 Broadway hit follows a man as he is drafted into the U.S. Army during World War II. The military will never be the same after William Stockdale completely unravels the army and ruins his sergeant's career.
Ragtime (Jun. 5 through Jul 27, 2013)
Recipient of three Tony Awards and a five-time Drama Desk Award winner, this production tells the story of three groups in America: upper-class Caucasians, African-Americans and Eastern European immigrants. Memories of Ellis Island, Houdini and Henry Ford are woven into a poignant patchwork of the separation of the classes.
Tarzan (Aug. 9 through Sep. 28, 2013)
Disney's classic comes to life in this recently honed telling of the story of an orphan jungle boy who is raised by a nurturing family of apes. Then, surprised by a stranger who looks like him, he uncovers a world that was once his.
Brigadoon (Oct. 9 through Nov. 30, 2013)
This Tony Award-winner begins when a spell is cast and the enchanted Scottish village of Brigadoon awakens for only one day every one hundred years. Tommy, a jaded American, happens upon it and will find out if love can bloom in one day.
A Christmas Carol (Dec. 9 through Dec. 23, 2013)
A nationally acclaimed Christmas tradition. Marley's Ghost reminds the stingy Ebenezer Scrooge that "mankind should be his business."
Season tickets go on sale to current season ticket holders (totally regret not having season tickets) in June and to the general public August 1.
For ticket information, call, click or visit the theatre:
801.984.9000
3333 S. Decker Lake Drive, West Valley City
And now for the giveaway!
Hale Centre Theatre is giving away one (1) pair of tickets for your choice of production during the 2013 season!
Hello, date night!
To enter, leave a comment telling me your favorite stage production. Have you seen Wicked more times than you can count? Or do you prefer the mystery of Phantom? Or better yet, is your favorite a production by your local community?
For extra entries, you can do any/all of the following. Please leave a separate comment for each one you do (each one earns you an extra entry).
"Like" Hale Centre Theatre on Facebook (or tell me you already have).
"Like" ITRML on Facebook (or tell me you already have).
Subscribe to ITRML (or tell me you're already a subscriber).
Tweet about this giveaway with @Hale_Theatre in the tweet and leave the URL.
This giveaway will end at midnight on Friday, May 18th.
Note: Winner will be notified via email. If no reply is received, a new winner will be drawn.
Disclosure: A big thank you to Hale Centre Theatre for providing two pairs of tickets for a 2013 production. That means one pair for the giveaway and one for me.  We get a date night too!