Earlier today I posted two taste-tested green smoothie recipes I featured on Blogcritics Tastes: Green Berry Banana and Peachy Green. The peachy green one was my favorite until I whipped up a new one today—and this one I totally made up without any sort of starting recipe.
Sometimes I surprise myself.
This is by far my favorite, though I did set it on the "smoothie" setting twice to make sure there weren't any extra spinach floaties hanging around. I can't stand floaties of any kind except marshmallows in my hot cocoa. Or pebble ice in my Diet Coke.
...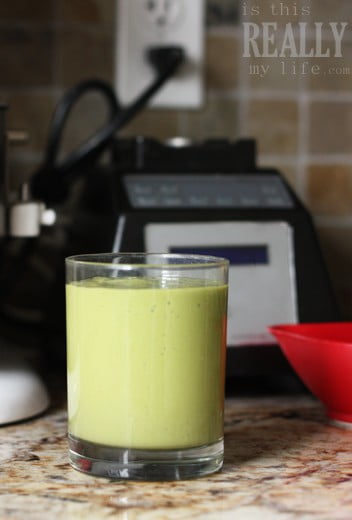 Pin It
... Printable recipe for green festival fruit smoothie below.
Green Festival Fruit Smoothie
One of my favorite green smoothie drinks. Feel free to sweeten it even more with added agave nectar, honey or calorie-free sweetener of your choice.
Author:
Emily ~ isthisREALLYmylife.com
Ingredients
1 cup vanilla soy milk*
1 banana
½ T agave nectar
2 tsp golden flaxseed meal
2 cups spinach
1½ cups Wawona Festival Blend frozen fruit
Instructions
Place ingredients in blender in order listed and blend until smooth. If small chunks still remain, puree a few more seconds until desired consistency. Serve immediately.
Notes
* You can substitute almond milk or skim milk for the vanilla soy milk. ** I found this fabulous frozen chopped fruit blend at Costco.
... ...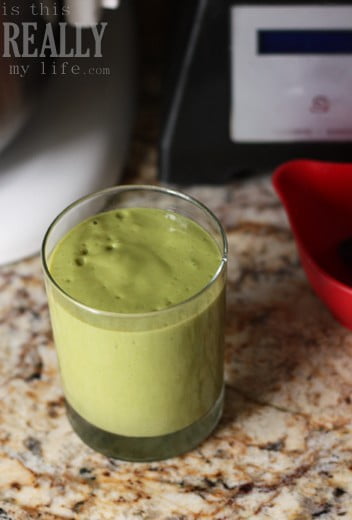 Pin It