This year for our Relief Society* Christmas lesson, we shared "The Gifts of Christmas," an address given in 1994 by President Howard W. Hunter. The address may have been given over 20 years ago but it is just as needful a reminder today as it was then.
I know Christmas has come and gone but stay with me on this one. 
This is my favorite excerpt from Hunter's address:
Never did the Savior give in expectation of receiving. He gave freely and lovingly, and His gifts were of inestimable value. He gave eyes to the blind, ears to the deaf, and legs to the lame; cleanliness to the unclean, wholeness to the infirm, and breath to the lifeless. His gifts were opportunity to the downtrodden, freedom to the oppressed, forgiveness to the repentant, hope to the despairing, and light in the darkness. He gave us His love, His service, and His life. And most important, He gave us and all mortals resurrection, salvation, and eternal life.

We should strive to give as He gave. To give of oneself is a holy gift. We give as a remembrance of all the Savior has given.
.
I'm pretty sure the majority of gifts I give are not of inestimable value, and while I will never be as perfect a gift-giver as the Savior, I can do a better job of giving more of the gifts people need most—gifts like patience, kindness, encouragement, forgiveness and love.
.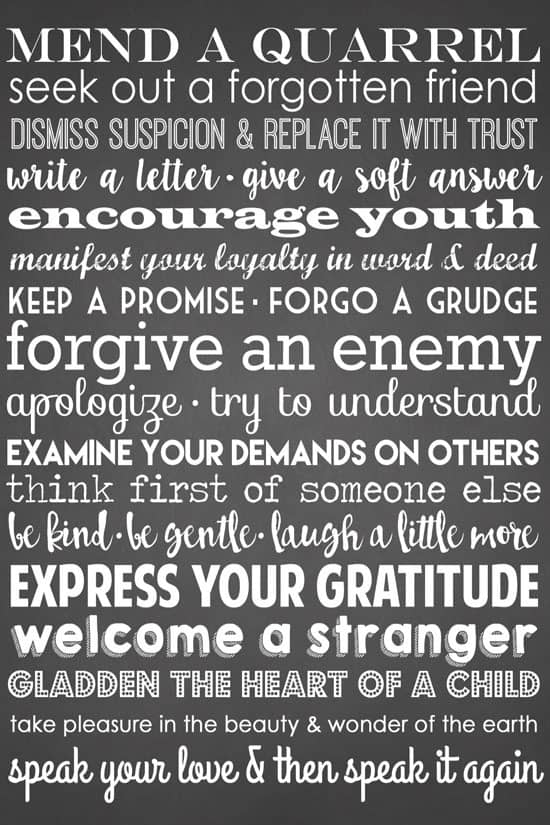 .
Howard W. Hunter shared the above list in his address. I thought it so beautiful I turned it into a printable to serve as a daily reminder of the the most wonderful, most meaning and most powerful gifts I can give this year.
Even better? They're free.
I've created three different PDFs: single 4×6, single 5×7, double 5×7 (i.e., two to a page). To download the PDFs, click on the images or the link below each image and save the file to your desktop. But before you do, please read the following rules:
Is This Really My Life printables are for personal use only.
If you decide to re-post or use the image, you MUST cite the source and include a link to this post.
Personalization and other customizations are not available on free printables; they're offered "as-is."
.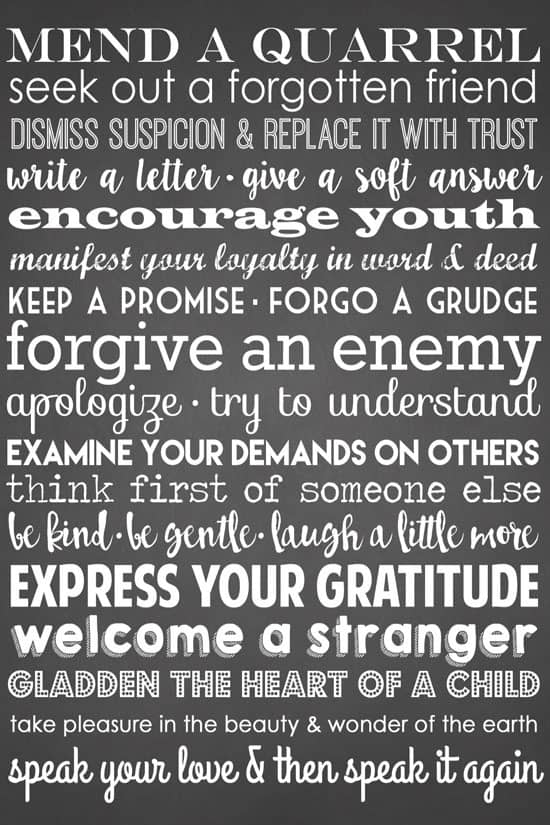 Download the FREE 4×6 (single) Gifts of Christmas printable HERE.
.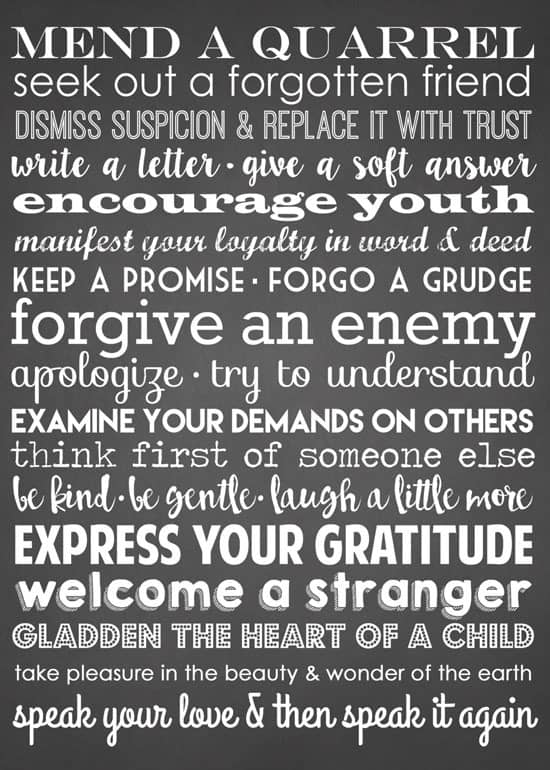 Download the FREE 5×7 (single) Gifts of Christmas printable HERE.
.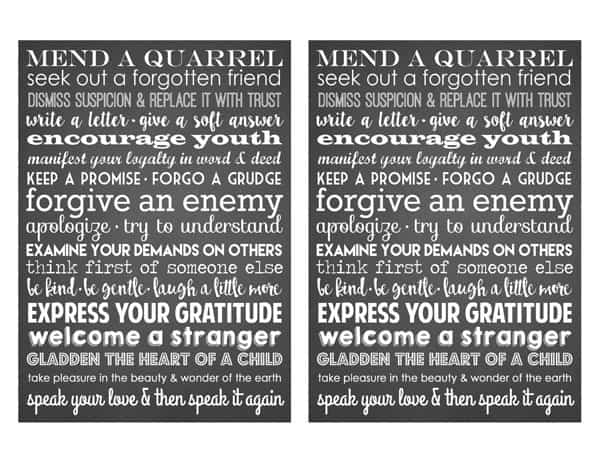 Download the FREE 5×7 (double) Gifts of Christmas printable HERE.
.
* The Relief Society is the oldest and largest women's organization in the world. It was established in 1842 for women ages 18 and older and is one of my favorite things about being a member of The Church of Jesus Christ of Latter-day Saints (aka the Mormons).
.
For more LDS ideas and printables, check out my LDS Ideas Pinterest board.
.
.


Feel free to "like" is this REALLY my life? on Facebook. It won't always earn you an extra entry in a giveaway but it will give you warm fuzzies.
Don't forget to sign up for free is this REALLY my life? updates via RSS or email so you don't miss a single awesome post.
.