This is a sponsored post written by me on behalf of Maytag. All opinions are 100% mine.
Okay, so maybe it is kind of over, but we still have weekends and the Labor Day holiday to finish checking things off our summer bucket lists. I don't know about your kids, but mine think the dirtier, messier, outdoors-ier activity, the better. Some of our most favorite activities this summer were the ones that required taking long, hot showers and doing lots of laundry.
Pioneer Trek: We pulled handcarts 23 miles over the course of three days without a shower in sight.
.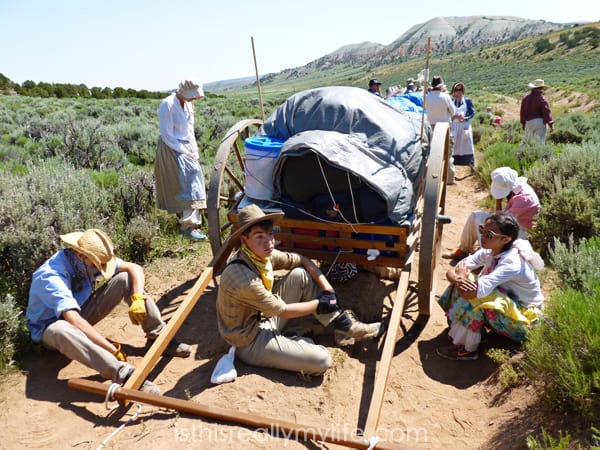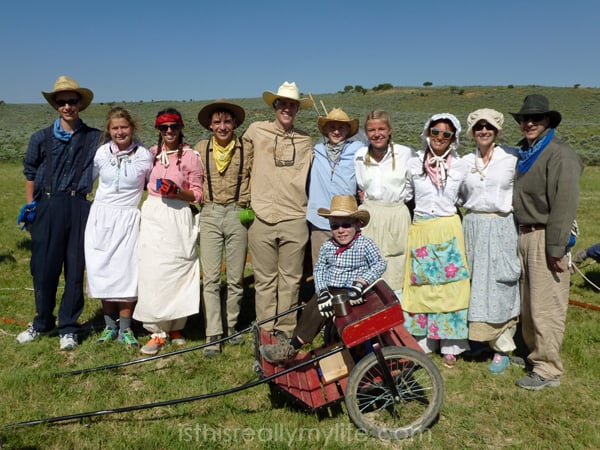 .
California: Hours at Huntington and Corona del Mar beaches digging holes and playing in waves meant sand in all the crevices.
Cub Scout Camp: George's favorite activities were the obstacle course and go-cart track. Super dusty and dirty.
Here's a list of fun and filthy end-of-summer activities you can do before it's time to stock up on Halloween candy.
.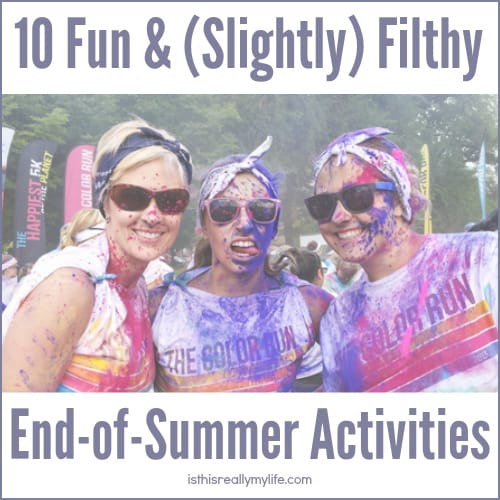 .
Plan a hike. Find a family-friendly hike. Pack snacks and water and leave early to beat the crowds. To make it extra fun, hike where there's a stream, river or waterfall. Don't forget a pair of dry socks!
Participate in a "colorful" run. The Color Run, Color Me Rad and other chalk-filled races are super fun for the entire family. Make sure to wear sunglasses and hold your breath when getting chalked!
Play in the rain. Summer storms are the best, especially if you can hold a mud pie making contest once the rain stops.
Bury someone in the sand. Just make sure they're okay with it first. And don't forget to let them out.
Roll down a large, grassy hill. The larger the hill, the better the grass stains. If you tend to suffer from motion sickness, take some Dramamine first.
Hold a mini American Ninja Warrior at the playground. Who needs a salmon ladder when you've got monkey bars?
Go camping. Yes, there's still plenty of time and plenty of mosquitoes.
Host a s'mores party. No, you won't come away muddy but you will come away smelling like a campfire.
Visit the local amusement park. Crowds get smaller as the season winds down and I guarantee you'll want to put everyone's clothes in the wash. Nothing says "wash me" like a super wet water ride followed by sitting in who-knows-what on the new Cannibal roller coaster.
Help an elderly neighbor with yard work. Not only will you get dirty but you'll also get lots of warm fuzzies.
.
Of course, all that filthiness is great as long as you can wash it out. I've had my Maytag washer and dryer pair since 2000 and aside from one little tune-up, they're still going strong. Paired with a solid detergent and spot-remover, they've washed out all kinds of crud—mud, ink, blood, vomit, grass, fruit punch and yes, even Pokemon cards.
.


.
But what I wouldn't give to get my hands on the new Maytag laundry Top Load Washer and Dryer pair. They're absolutely beautiful and powerful. Designed, engineered and assembled in America, they have the power to clean big-league stains, which is super fitting since they're the official washer and dryer of MLB.
.


.
Speaking of baseball, Maytag is calling ball players of all ages to upload photos or videos of their sliding, diving or "filthy plays" because, let's be honest, those plays are the most exciting and entertaining things about baseball.
Well, crazy plays and ballpark hot dogs.
Here are the dirty little details on Filthiest Plays of the Week contest:
Upload a photo or video of your "filthy play" on Twitter or Instagram using "#MyFilthiestPlay."
Become eligible to win weekly prizes and a grand prize trip to the World Series plus a Maytag Top Load Washer and Dryer pair.
.
That's it!
So what are you going to do to get down and dirty before summer ends?
.


Feel free to "like" is this REALLY my life? on Facebook. It won't always earn you an extra entry in a giveaway but it will give you warm fuzzies.
Don't forget to sign up for free is this REALLY my life? updates via RSS or email so you don't miss a single awesome post.
.