Disclosure: PEEPS® & COMPANY® provided me with a variety of Peeps goodies for this post and giveaway. All thoughts, opinions and love of Peeps are mine...but I'm happy to share.
.
Use this free PEEPS® printable Easter gift tag to turn a package of PEEPS®—or an entire basket—into a perfectly sweet Easter gift for friends, teachers and neighbors.
.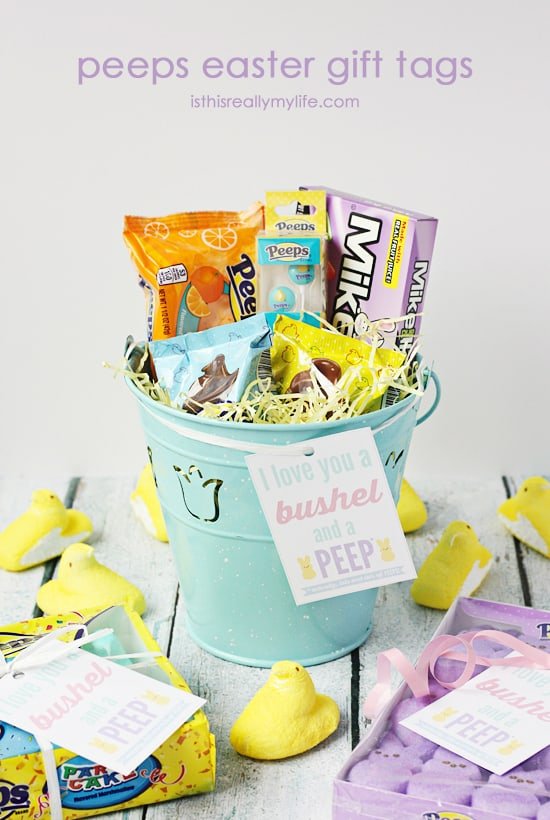 .
Whether you're a fan of PEEPS® or not, springtime wouldn't be the same without a rainbow of sugary, marshmallow-y goodness lining the seasonal aisle in your local grocery store. And no Easter basket would be complete without a package or two of PEEPS®—classic PEEPS®, fun-flavored Peeps (sour watermelon, anyone), chocolate-covered Peeps, MP3 friendly PEEPS®...
.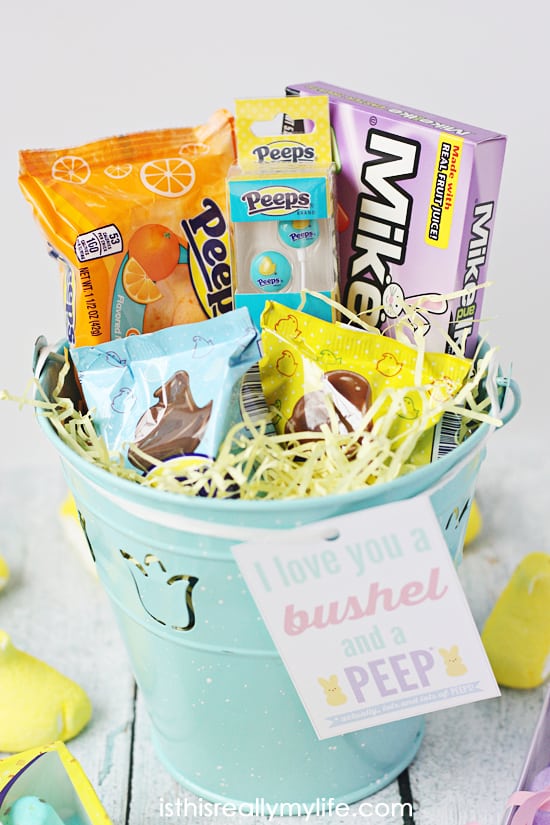 .
Yep. I said MP3 friendly. PEEPS® & COMPANY® offers more than fluffy marshmallow treats in their online store. PEEPS® lovers can find everything from earbuds and plush toys to Bunny socks and Chicks-scented pillows.
.
** Get 20% OFF your PEEPS® & COMPANY® purchase with code EASTERTREATS. **
.
Because I love not only PEEPS® but also quick-and-easy gift ideas, I thought it would be really fun to create a PEEPS® printable gift tag you could attach to a single package of PEEPS® (or an entire basket) for a perfectly sweet Easter gift.
.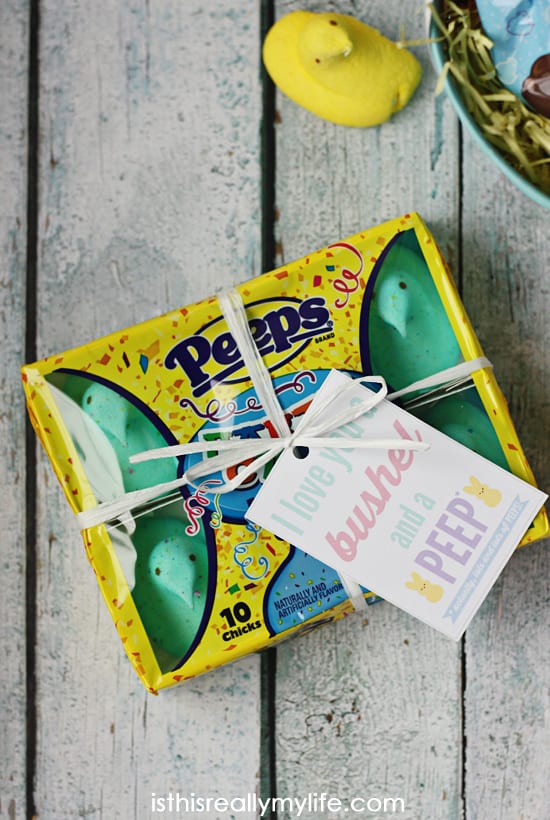 .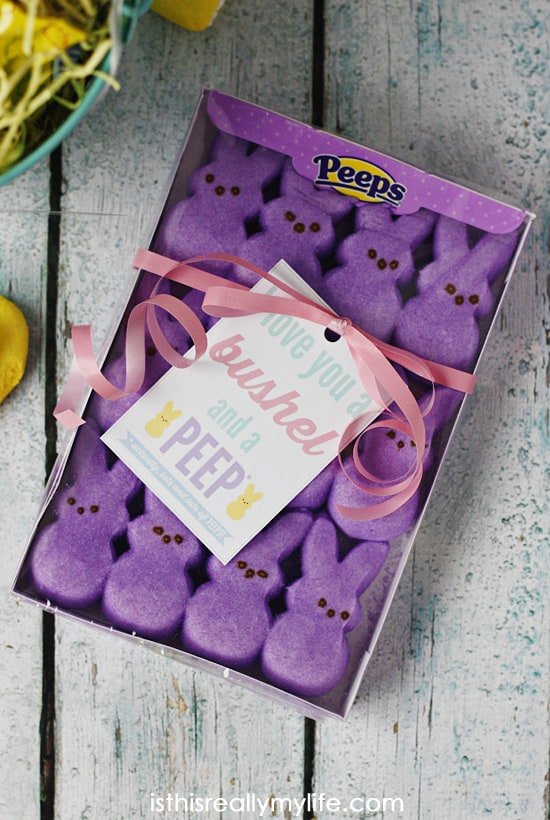 .
If you're not familiar with Doris Day (adore her!) and her song "A Bushel and Peck," the whole "bushel and a PEEP" may not have made sense. I suggest you listen to Doris' song; I guarantee it will put a smile on your face.
*sigh* I miss those good ol' Doris Day days...
.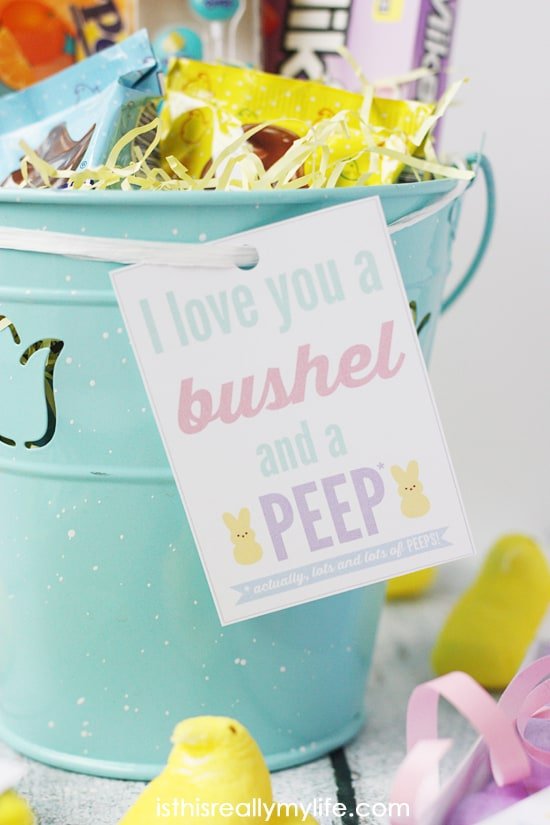 .
To download the PEEPS® printable gift tags, click on the image or the link below the image and save the file to your desktop. But before you do, please read the following rules:
Is This Really My Life printables are for personal use only.
If you decide to re-post or use the image, you MUST cite the source and include a link to this post.
Personalization and other customizations are not available on free printables; they're offered "as-is."
.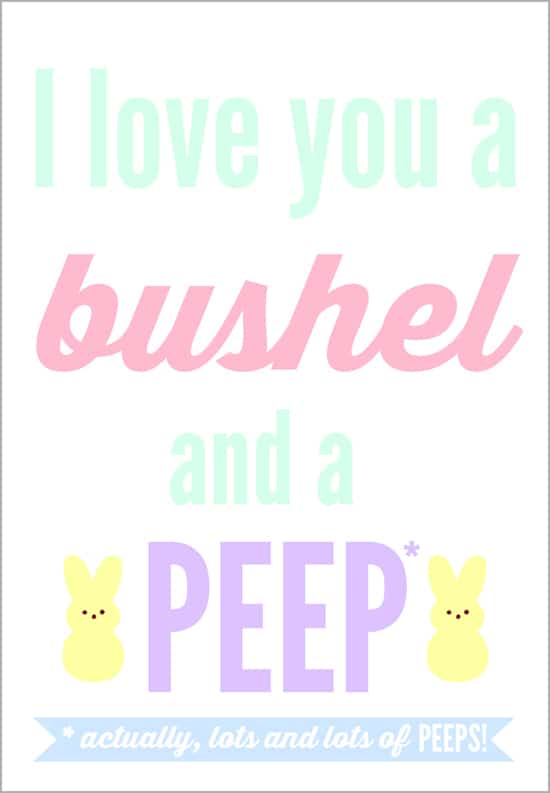 Download the FREE PEEPS® Easter gift tags HERE.
.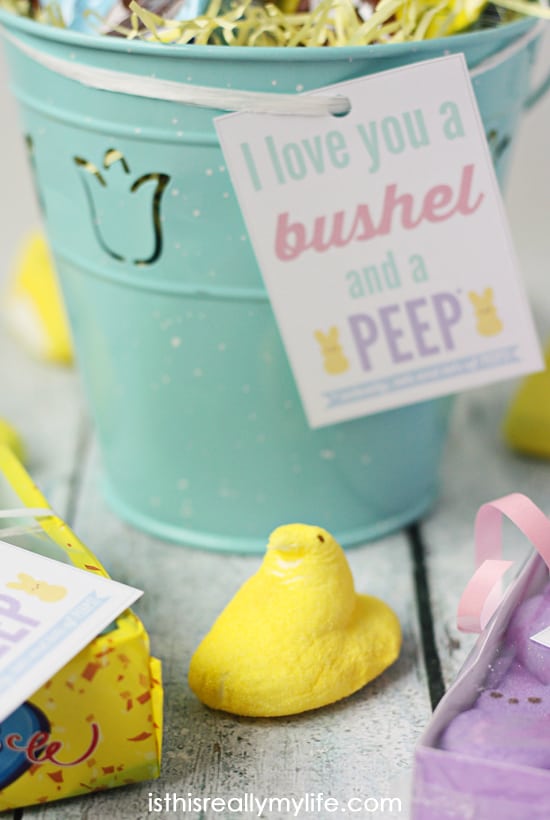 .