This is a sponsored post written by me on behalf of Quaker® Chewy® Granola Bars. All opinions are 100% mine.
Memorial Day seemed like the perfect day for a family playdate. We'd finished all the weekend chores getting ready for our Memorial Day barbecue Saturday night, so what better way to enjoy a school- and work-free Monday than inviting a couple friends and their moms over for some fun in the sun and a little Father's Day crafting.
Dads were left at home because having them there would have ruined the Father's Day surprise!
Quaker Chewy sent us a super fun playdate kit for some added inspiration—and help—when planning our family playdate. I came up with an idea for a fun and easy Father's Day project and thought I'd combine it with a bit of outdoor play so there weren't quite as many wiggles to control while crafting.
We started outdoors on the kids' favorite backyard accessory (and Mom's worst nightmare), our trampoline.
Then we cranked up the bubble machine because, let's be honest, bubbles always make everything better.
Our friends brought over their mini bounce house, which of course the boys took over and claimed as their own.
After some jumping, popping, hopping, bouncing, more jumping and some good ol' ball throwing (that Nerf Bash Ball is George's new favorite toy), the kids took a break to refuel. I brought out a selection of Quaker® Chewy® Granola Bars and juice boxes and they inhaled them like it was their last meal.
Did you know granola bars are the perfect snack to eat while playing a game of "guess the shape of the cloud"? I love easily contained snacks!
Once they were done with snack time, we headed inside so the kids could make Sharpie mugs. It was my first time making them and so I did a bit of research. I found this tutorial the most helpful and then learned a couple other things along the way. (I'll be sharing our project in a post next week—don't miss it!)
.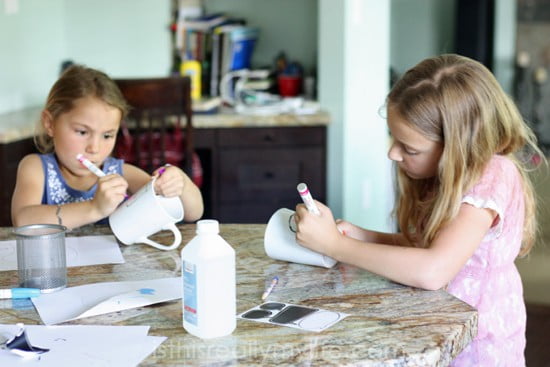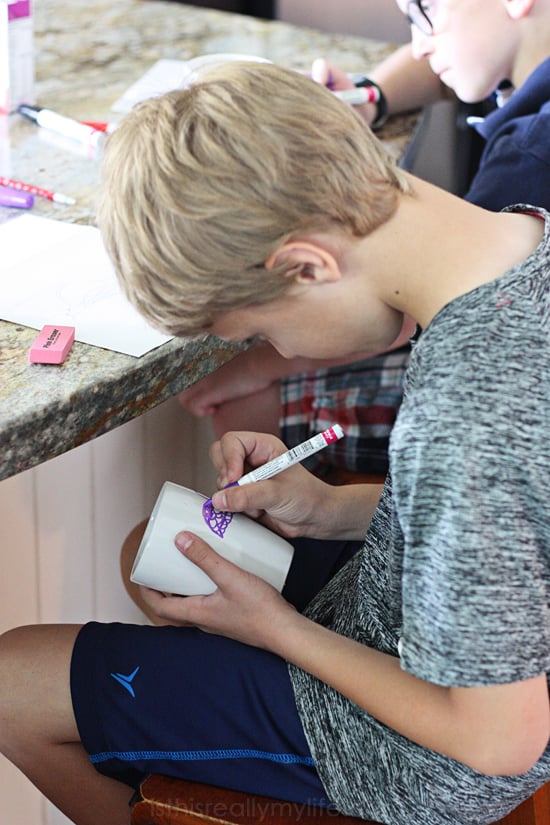 .
Not pictured: The kids having a second Quaker Chewy Granola Bar while working on their mugs.
It's not hard to believe they had seconds when these granola bars come in classically yummy flavors like Chocolate Chip, S'mores and Oatmeal Raisin. And because they're made with the goodness of 8 grams of whole grains in every bar, they're the perfect hassle-free snack for fueling families no matter the activity—playdate, reunion, road trip…even yard work.
Because Quaker is all about inspiring families to play together (family play is great for memory making!), the company is inviting parents to participate in its Keep Playing! With Chewy promotion (#KeepPlaying). Now through June 13, 2015, parents can visit www.ChewyKeepPlaying.com to enter for a chance to win a $25,000 grand prize to make over their family's favorite play space PLUS weekly chances to win a $500 gift card.*
* No purchase necessary. See www.ChewyKeepPlaying.com for official rules.