Disclosure: My Father's Day eBay collections were curated as part of my collaboration with eBay. And that's way okay because now I have some great ideas lined up for my dad. And Nathan. #eBayMom #FollowItFindIt
I swear I was just talking about Mother's Day gift ideas and here it is nearly Father's Day. This year Father's Day takes place on June 15th, which is going to arrive before you I know it. That means I better start coming up with some fantastic Father's Day gift ideas ASAP.
If it's like any other Father's Day (or birthday or Christmas), the list is heavy on barbecue gear for my dad and filled with electronics for Nathan.
Because the Interweb is a plethora of Father's Day gift ideas—and I'm not one to DIY anything—I went with one of my favorite ways to pick and choose the perfect gifts for Dad: eBay Collections. I had a great time curating two collections, one inspired by Dad and one perfect for Dad.
And yes, there's a difference. Feel free to read the collection descriptions to discover what that is.
Here's a collection of Father's Day gifts inspired by my dad. Man, we had some good times with those UNO cards.
…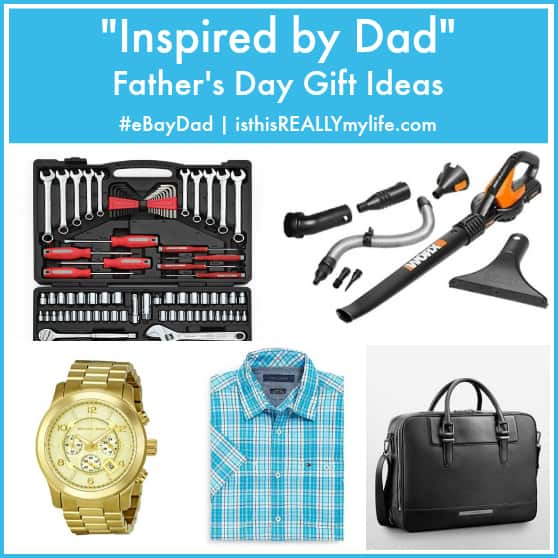 …
And here's a collection of gifts I'd absolutely LOVE to give my dad for Father's Day. He'd especially enjoy the hammock now he's only a few weeks away from retirement.
…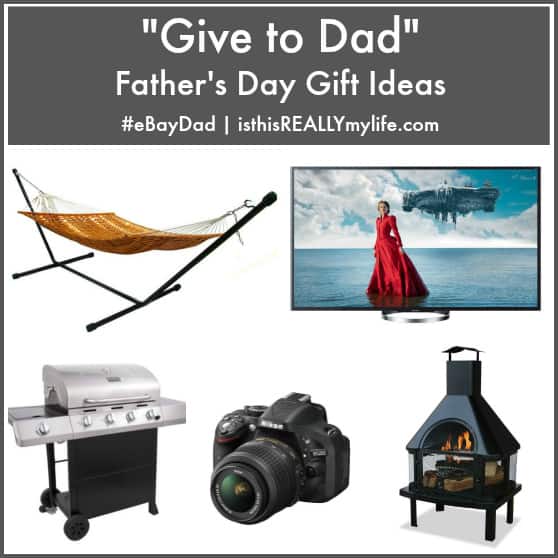 …
Looking for more grill sets, ginormous HDTVs or a snazzy set of golf clubs? Check out eBay's Father's Day gift guide—it's chock full of Father's Day goodies. And you never know…you may even find the perfect smartphone for you.
We all know you've earned it. It's a lot of work pulling off both Mother's Day and Father's Day.
While there, try your hand at creating a collection using the new eBay Collections. You can get some ideas by checking out my eBay Collections. And don't judge when you see collections dedicated to gnomes, PEZ dispensers and LEGOs.
…
Bet you didn't know you can create your own #eBayDad collection and enter for a chance to win $500 to shop on eBay.
You so totally can!
Go to http://www.ebay.com/celebratecollections for more details. (Sweepstakes ends June 1, 2014.)
…


Feel free to "like" is this REALLY my life? on Facebook. It won't always earn you an extra entry in a giveaway but it will give you warm fuzzies.
Don't forget to sign up for free is this REALLY my life? updates via RSS or email so you don't miss a single awesome post.
…