I just had a nice little chuckle. The last part of "Evonne's baby shower, Part 1: The cupcakes" reads:
Look for Evonne's baby shower, Part 2 later this week. You won't want to miss the amazingly easy appetizer that quickly won the hearts—and the tastebuds—of many a gal at the shower. I'm not exaggerating. Promise.
It was dated March 15th. Is it later in the week yet? So I can't make good on that promise but I can make good on the appetizer one, which I'll do when you get to the photo depicting this new fave of Lindsey from the r house (and Kristina from Pulsipher Predilections and Vanessa from I Never Grew Up and pretty much everyone at the baby shower).
My attempt at gourmet (cookie-dough-filled) cupcakes was only one small part of what turned out to be a simply fabulous baby shower thanks to the mad skills of Vanessa and Quinn. Vanessa is always the perfect hostess (seriously the hostess with the mostess) and Quinn has creativity coursing through her veins 24/7 so it was no surprise the decorations were awesome.
Without further ado I bring you a pictorial wrap-up of Evonne's baby shower. (For more pictures you can read her recap on Sell...Party of 4.)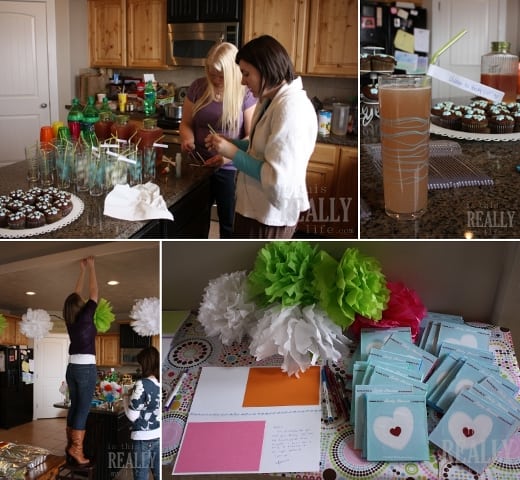 Clockwise from top left: Quinn and Evonne's good friend Sam setting up; "Cheers to Baby Vin!" (virgin) drinks; Rebecca using her height to hang springy tissue flowers; mix CDs with shower guests' favorite songs next to "advice" scrapbook pages
...

Mexican food...Evonne's favorite!
...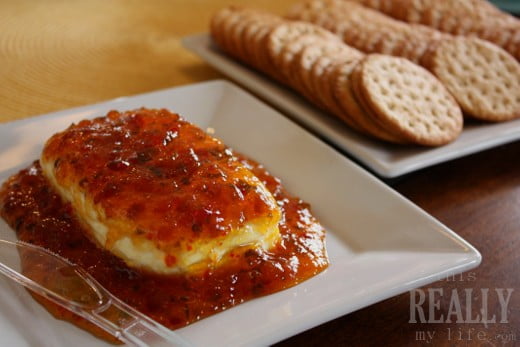 The hit of the party (other than Evonne and the mix CD) and aforementioned fave appetizer: cream cheese topped with Pepp'ricot Preserves from Pepperlane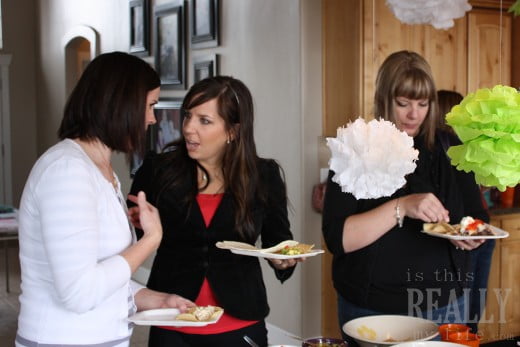 The grownups even got to eat too!
...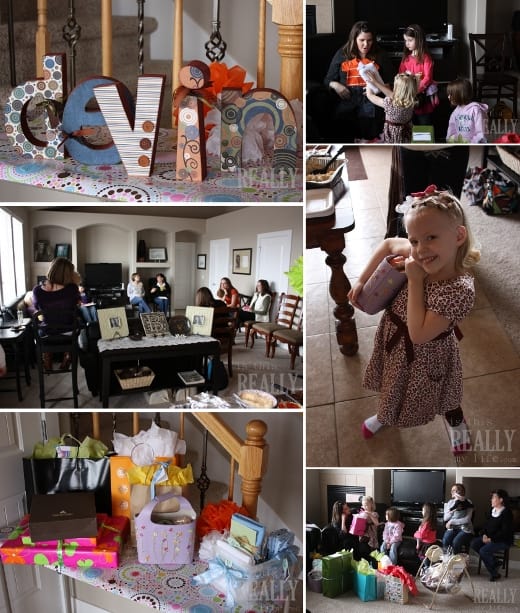 Present time, present time, open a present and see what's inside!
(Yes, one episode of Blue's Clue's too many...)
...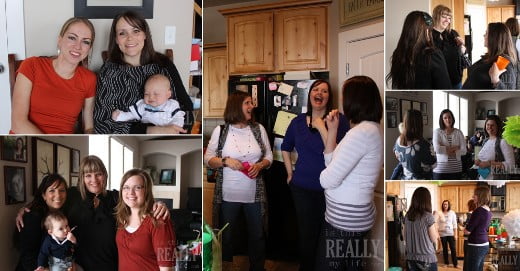 It wouldn't be a baby shower without girlfriends and good times!
...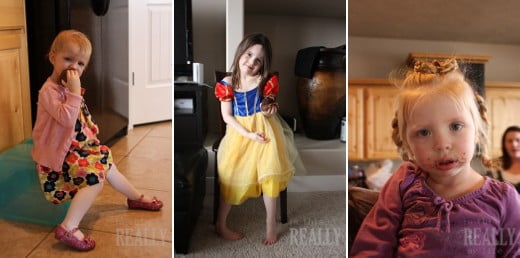 And the cupcakes were good enough to induce a sugar coma...
...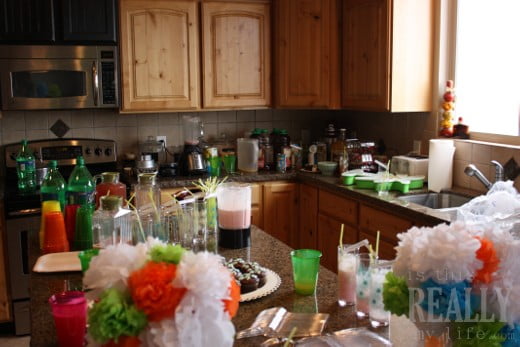 THIS is the sign of a successful baby shower...
...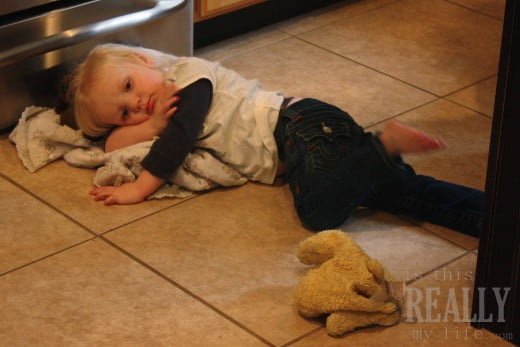 ...and THIS is the sign of a great party.
...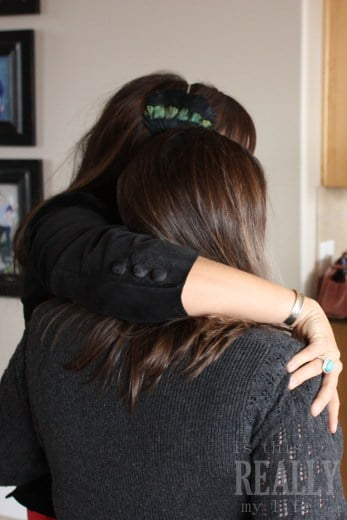 I love my Evonne—as does every single one of her friends.
And she has many, many, many of those.