These energy bites are by far one of the best energy bite recipes you'll find. You can make chocolate chip energy bites or cherry energy bites. Either way, they're delicious!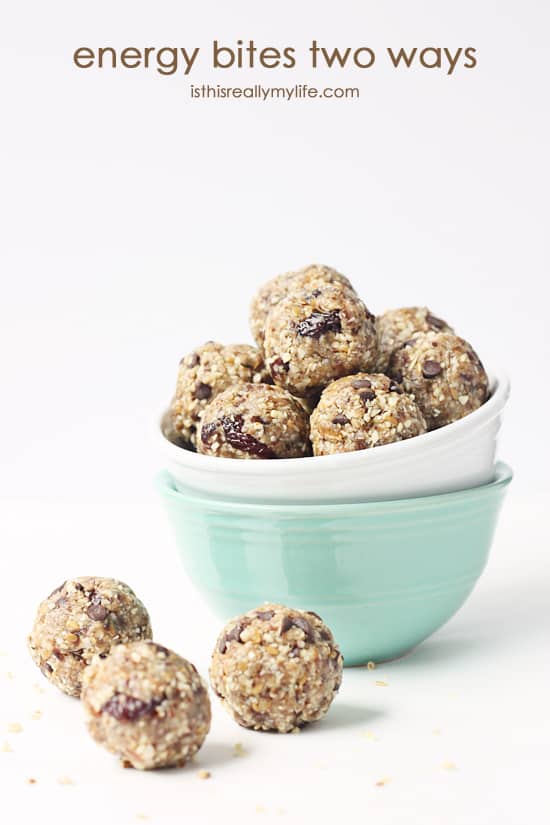 I fell in love with energy bites (aka protein bites) when I made my first batch of peanut butter oatmeal protein bites over two years ago. Then I made protein energy bites and cherry chocolate chip protein bites and it was like a whole new world.
Cue the popular Aladdin song...
I thought I'd tasted the best energy bites around until I went to a class out our local Whole Foods taught by my friend Becky. She shared her favorite energy bites recipe and I was hooked!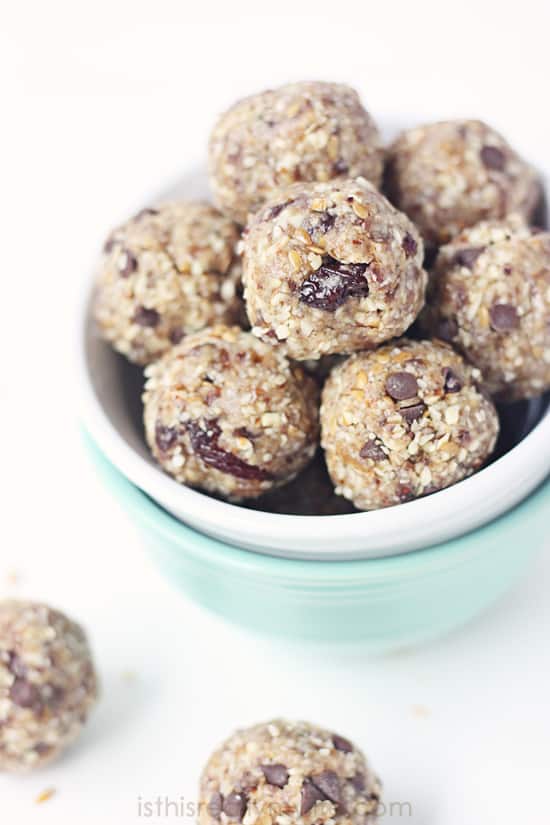 I tweaked her recipe slightly by substituting chocolate chips for cherries and pecans for walnuts; they were just as delicious! You will want a good food processor or a blender that has awesome pulsing skills. And my favorite way to scoop them is using a medium (or small) cookie dough scoop.
These energy bites received Nathan's and Madison's stamps of approval (Lauren isn't a fan of "healthy tasting" things) and were gone in record time.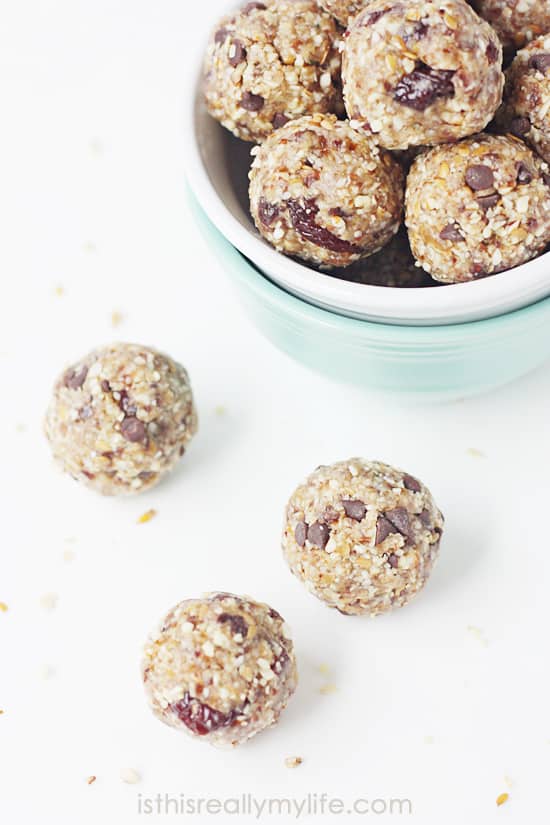 While snacks like fun size Twix and mini Kit-Kat candy bars are my preferred snack of choice, I'm not opposed to munching on something that packs a healthier punch, especially if there's chocolate tucked in there somewhere.
Printable recipe for energy bites two ways below. Enjoy!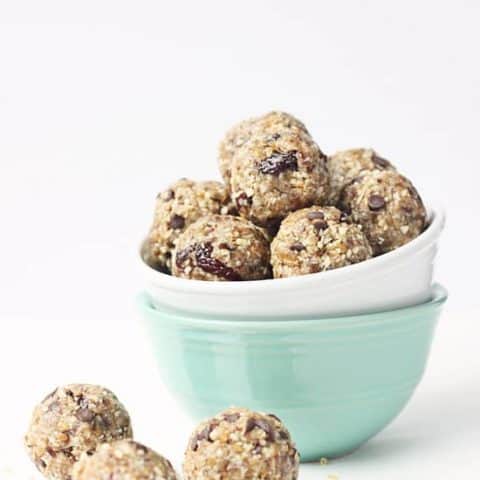 Energy (Protein) Bites Two Ways: Cherry & Chocolate Chip
This might be my most favorite energy bite (aka protein bite) recipe. Original recipe from Becky of TheVintageMixer.com. Makes approximately 12 bites.
Ingredients
¾ cup old fashioned oats
1 T flax seeds
1 T hemp seeds
½ cup almonds
¼ cup cashews (whole, unsalted)
½ cup pecans
6 large medijool dates, seeds removed, coarsely chopped
2 T raw honey
½ tsp vanilla
¼ tsp salt
¼ cup dried cherries, coarsely chopped OR ¼ cup mini semisweet chocolate chips
Instructions
Pulse oats, seeds and nuts in food processor until cornmeal consistency. Add chopped dates, honey, vanilla and salt, pulsing after each addition.
Continue to pulse mixture until ingredients form a ball or stick together when pinched. Add more oats if mixtures is too wet; more dates or honey if too dry.
Fold in cherries or chocolate chips. Take a heaping tablespoon of the mixture and roll into a ball. Repeat for remaining mix. Refrigerate in an airtight container.
You might also want to try these energy bites 'cause they're pretty dang delicious too.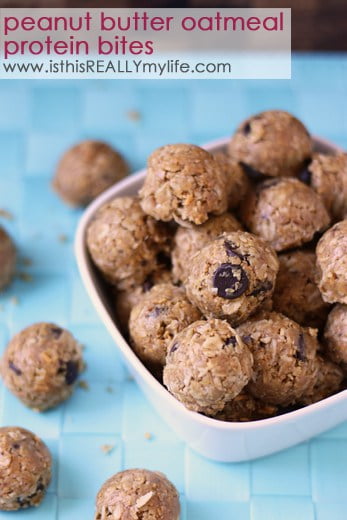 Peanut butter oatmeal protein bites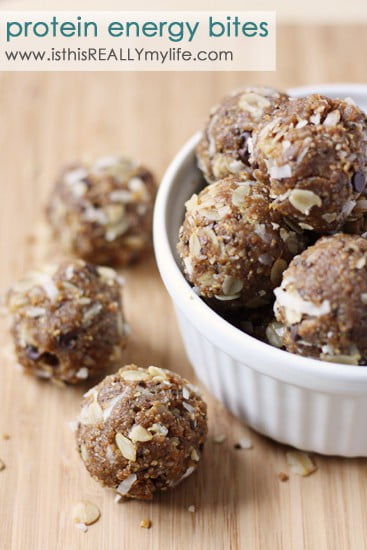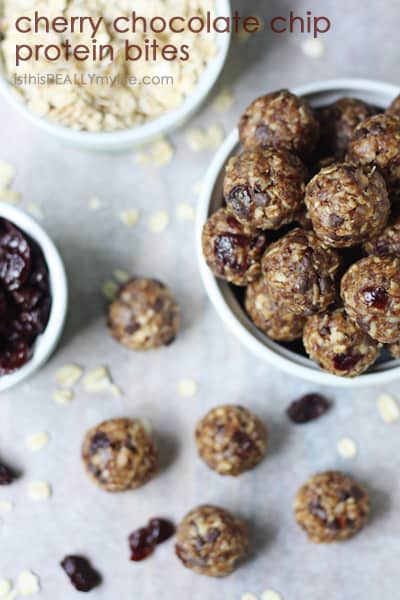 Cherry chocolate chip protein bites