Last week I met up with my fellow eBay Parent Panel members for a two-day super intensive event in eBay's hometown of San Jose, California. I flew out very late Tuesday night and returned midday Friday. It was fast and furious but oh, so much fun!
My notebook is jam packed with hastily scrawled tips, tricks and nifty things to share with you (e.g., the eBay Fashion mobile app that matches accessories to the photo of a fabric swatch), but that is for another time. Today I give you some of my favorite pics from the trip.
But first…
What would you most like to know about eBay?
What questions have you always wanted to ask?
I have a wealth of information but I'd love to write about the aspects of eBay (buying or selling) in which you're most interested. Of course, if you want to know if you can auction off children on eBay, I can tell you right now the answer is "no." Sorry.
And now for a quick recap of my whirlwind trip via snapshots.
…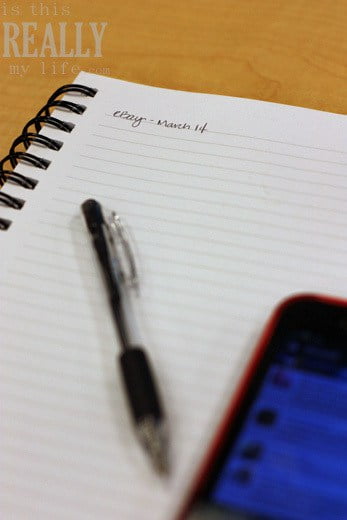 I'm rarin' and ready to go! (And yes, that's TweetCaster rarin' and ready to go on my phone.)
…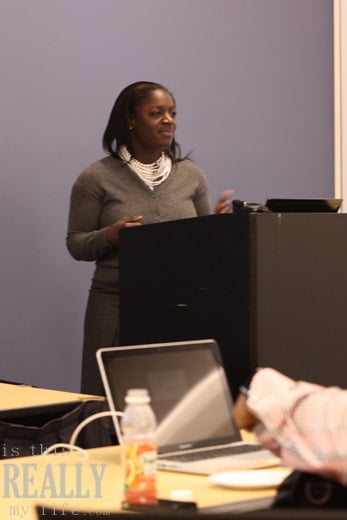 Listening to Richelle Parham, Chief Marketing Officer at eBay.
…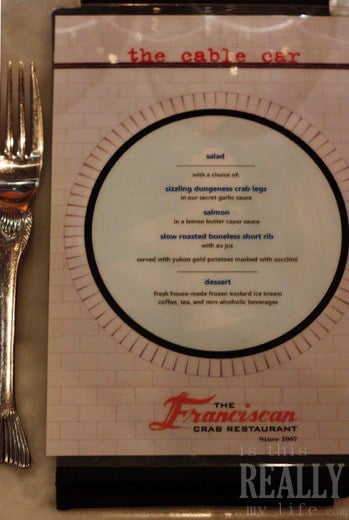 Dinner at The Franciscan on Fisherman's Wharf. It was the first time I've ever had crab legs AND the first time I've worn a plastic bib.
…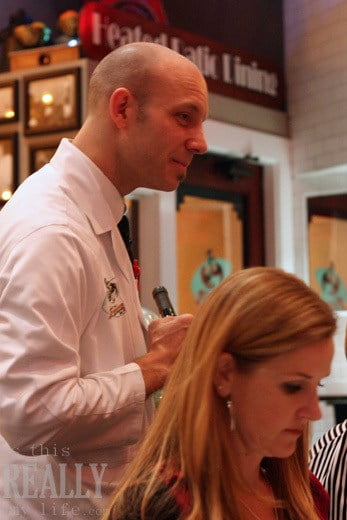 The handsome waiter with fancy accent who complimented me on my heels. He was my favorite.
…

Someone didn't want their frozen custard so of course I offered to take one for the team. Or two, rather.
…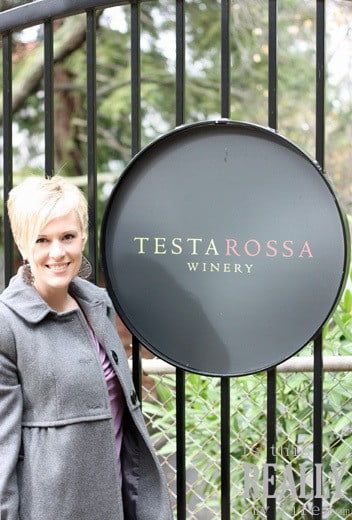 Yes, that's me at Testarossa Winery in Los Gatos. (I adore Los Gatos.) And no, I didn't do any tasting. I let my fellow eBay-ers have my share. I more than made up for it by drinking their share of Diet Coke at dinner that evening.
…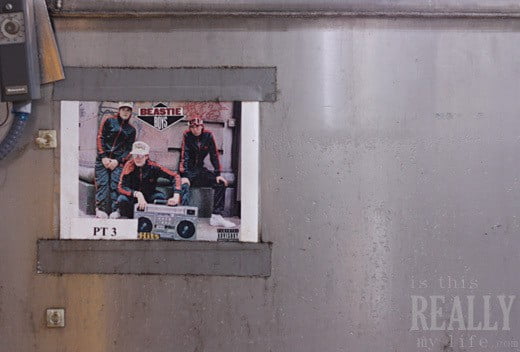 Yep, that would be the Beastie Boys. The winery likes to name the vats where the wine is stored (or whatever it is the wine does in those giant canisters) after famous people. I even caught site of Notorious B.I.G.
…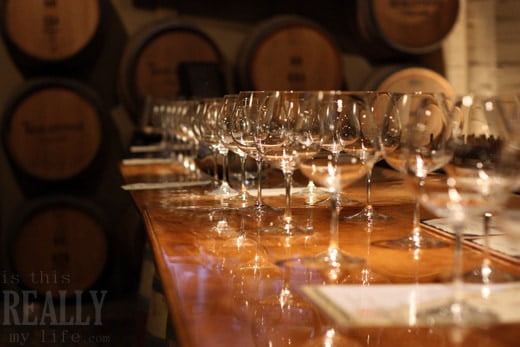 The beautiful wine glasses…
…
…

Due to my "designated driver" status, I kept busy snapping photos during the wine tasting. (That's all I did, Dad, promise. Well, that and buy a bottle of Tangerine Fig Balsamic culinary sauce.)
…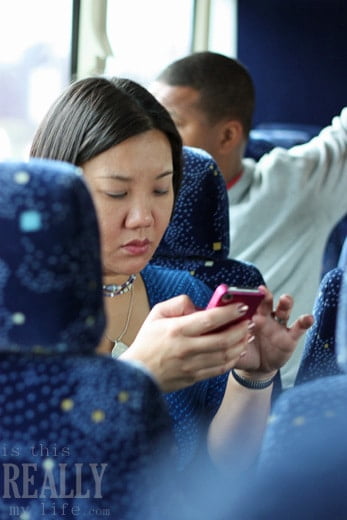 Our definition of a party bus (smartphones always in hand).
…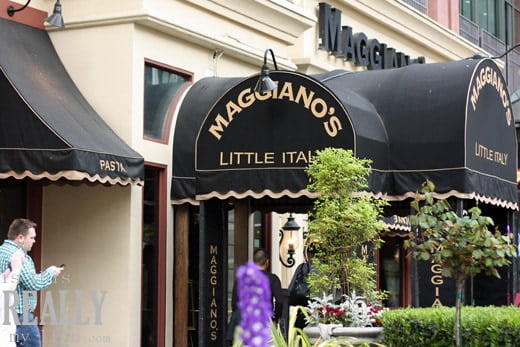 Maggiano's…or "the place where I drank everyone else's share of Diet Coke, ate at least two pieces of calamari with those squiggly legs and heard a little boy vomit in the bathroom stall next to mine."
…
And last but not least…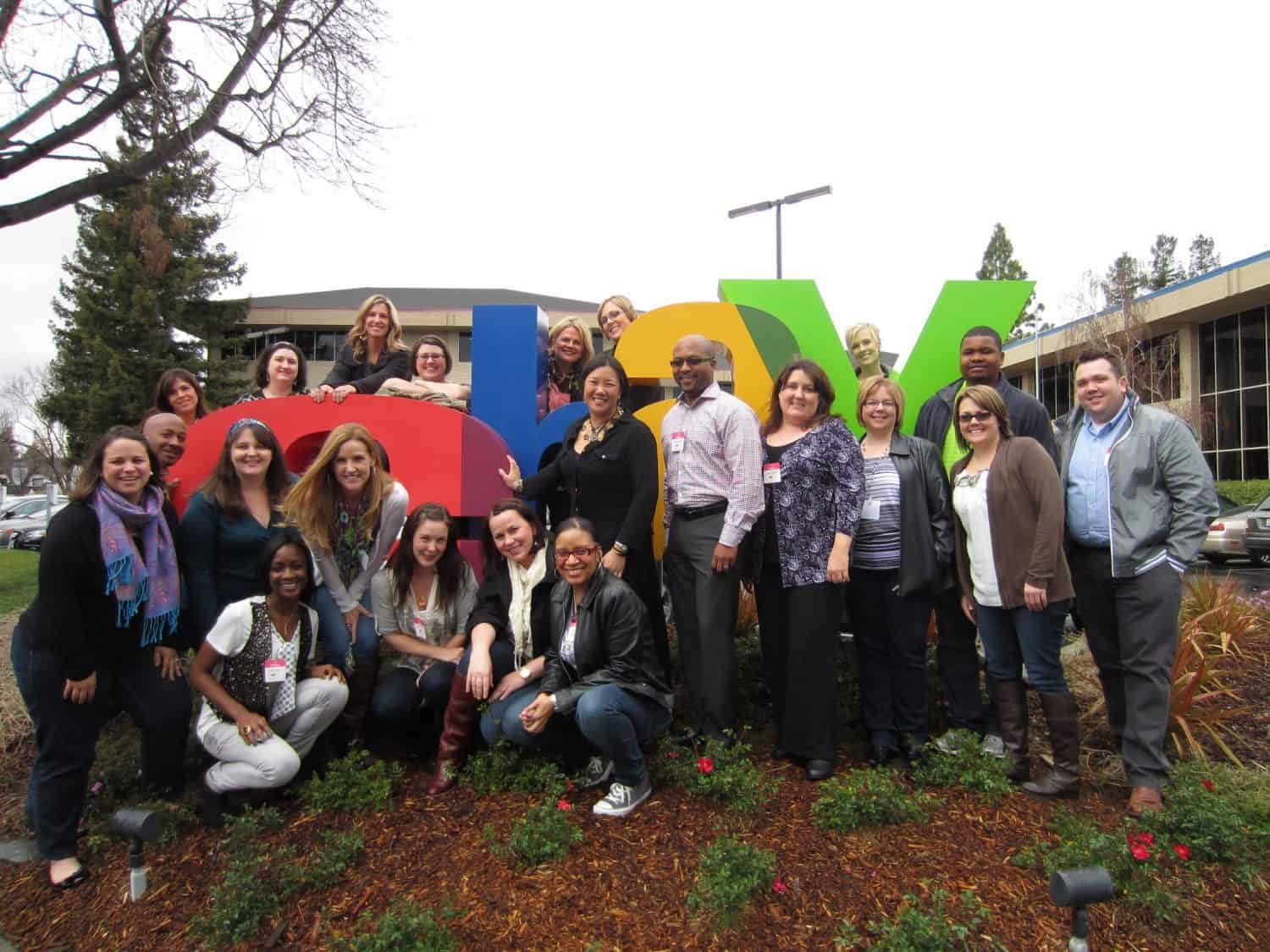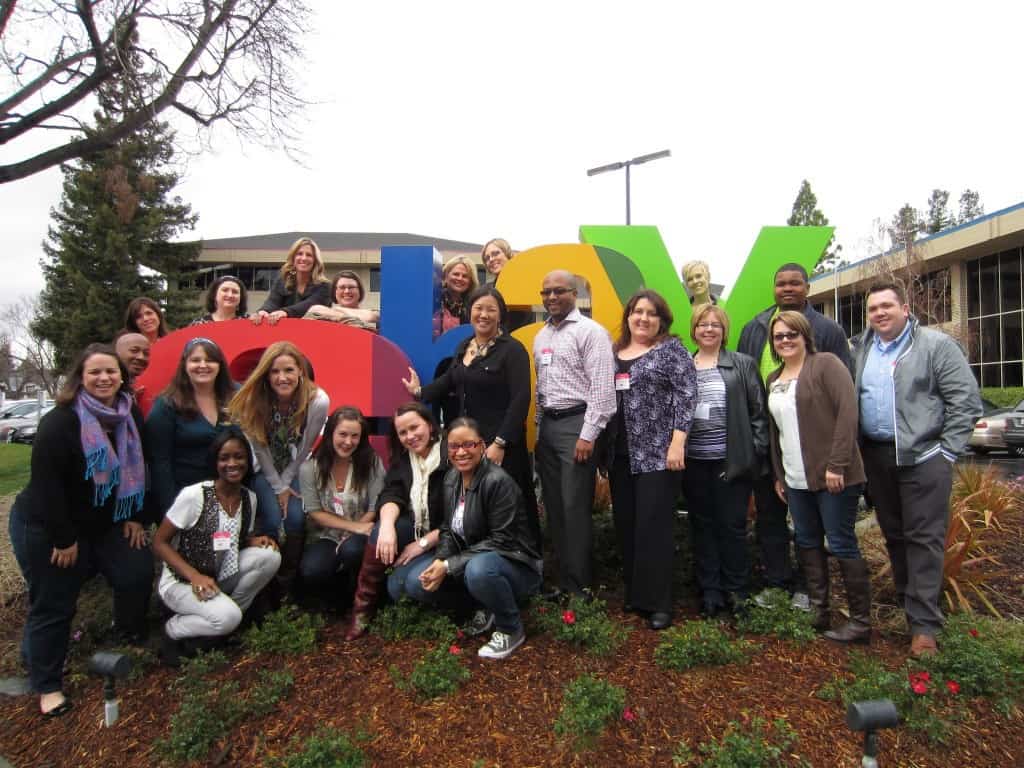 …the eBay Parent Panel team. (I'm smack dab in the center of the "Y" just in case you can't find me.)
…
A final shout-out to the Airfoil PR team who tried their best to keep us in line. It's a tough job, believe me.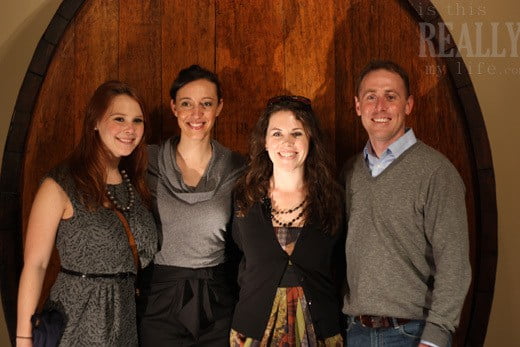 …
For the rest of the photos, view the entire eBay San Jose set on Flickr.
Now, hit me with every question you've ever wanted to ask about eBay.
I can totally take it!
Disclosure: As an eBay Parent Panel member, my eBay-related posts are sponsored by eBay. My opinions, thoughts, views and love of buying and selling (basically selling so I can buy) on eBay are mine, all mine. And yes, I really do the eBay thing; check out my eBay seller ID: emihill.