Chewy Chocolate Chip Oatmeal Bar Cookies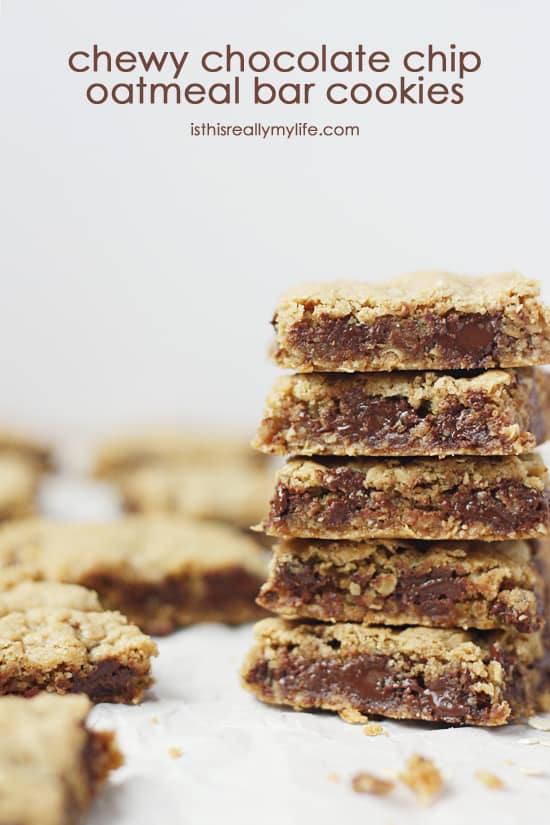 Author:
Emily ~ isthisREALLYmylife.com
1 cup unsalted butter, softened
1¾ cups brown sugar
2 eggs
1 T hot water
1 tsp vanilla
½ tsp salt
1 tsp baking soda
2 cups flour
2 cups semisweet chocolate chips
3 cups quick-cooking oats
Optional: 1 cup shredded coconut
Preheat oven to 350 degrees. Lightly spray a large cookie sheet (with edges). Set aside.
Combine butter, brown sugar, eggs, hot water and vanilla in a large bowl. Beat until thoroughly combined.
Add salt, baking soda and flour and mix well. Fold in chocolate chips and oatmeal.
Spread the dough evenly in cookie sheet. Bake for approximately 15-20 minutes or until lightly browned and set in the center. Cut into bars when cooled.
Recipe by
Half-Scratched
at https://www.halfscratched.com/chewy-chocolate-chip-oatmeal-bar-cookies/