Healthy Lemon Cranberry Muffins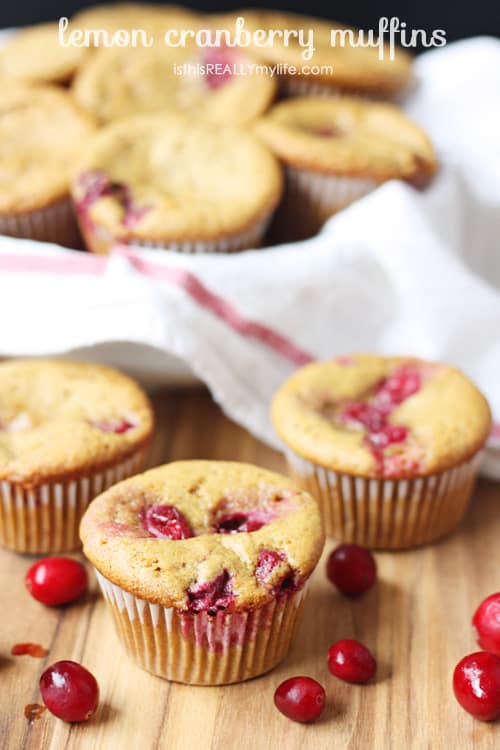 Author:
Melissa Chappell - "Melt in Your Mouth" cookbook
2 cups whole wheat pastry flour or organic sprouted wheat flour
1½ cups frozen cranberries
1 cup sucanat or coconut sugar
½ cup almond milk, coconut milk, cow's milk, kefir or yogurt
⅓ cup walnut or sunflower oil
2 T fresh lemon juice
Zest of one lemon
1 T apple cider vinegar
1 tsp baking soda
1 tsp baking powder
½ tsp salt
Mix everything but the cranberries in a bowl. Once ingredients are well incorporated, fold in the cranberries.
Fill muffin papers about ¾ of the way full. Bake at 350 degrees until brown and the middle springs back to the touch, about 20 minutes.
Recipe by
Half-Scratched
at https://www.halfscratched.com/lemon-cranberry-muffins-melissa-chappell/