Give friends and family a little extra "help" this holiday season with this Reese's Santa's Helpers easy last-minute Christmas gift idea!
.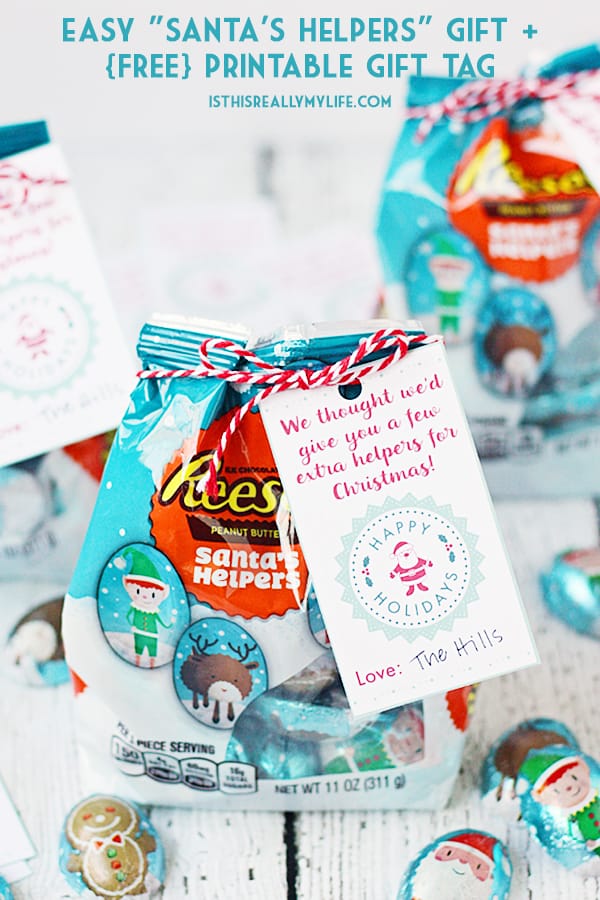 .
Post may include affiliate links, which means if you click on a link and purchase something, you won't pay anything extra but it will help support this blog.
.
Don't get me wrong, I love homemade Christmas gifts but some years it's all about easy last-minute Christmas gift ideas like these bags of Reese's Santa's Helpers with their cute printable gift tag.
Reese's Santa's Helpers are on sale at Target for about $3 a bag (an extra 5% off + free shipping with your Target card!). You can find them here.
.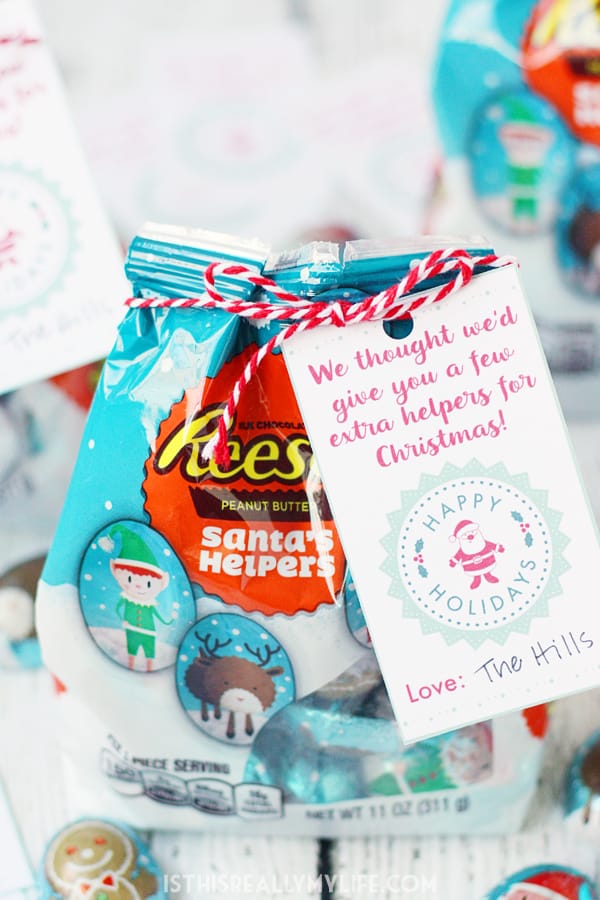 .
This last-minute gift idea takes even less time than that yummy hot chocolate mix in a jar I shared earlier. Granted, it's not a hot, creamy, chocolaty beverage but it is a Reese's peanut butter cup wrapped with the cutest holiday characters.
.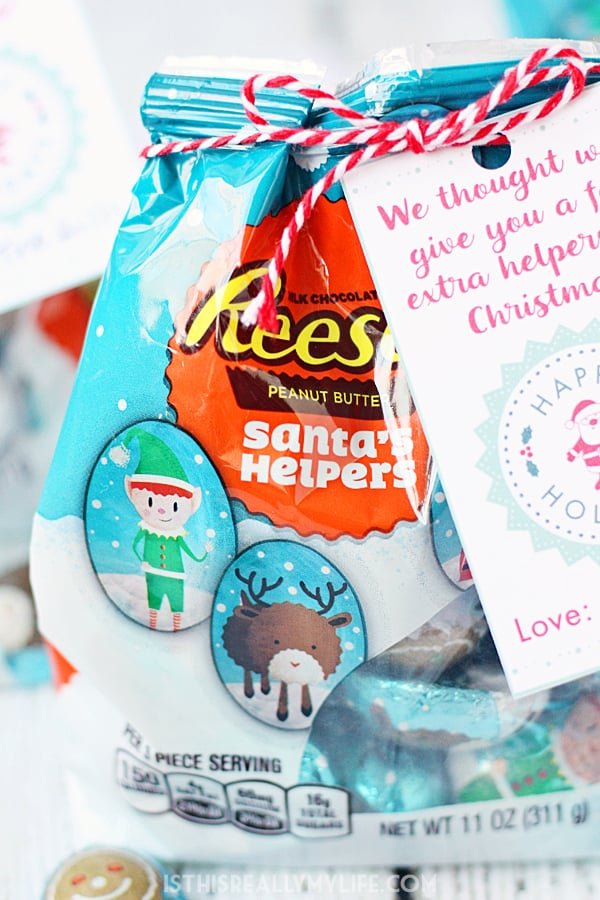 .
And who doesn't need a little chocolate with their little Christmas? In fact, if it's going to a girlfriend, you should probably pair it with a 2-liter of Diet Coke because caffeine is essential during the holidays.
.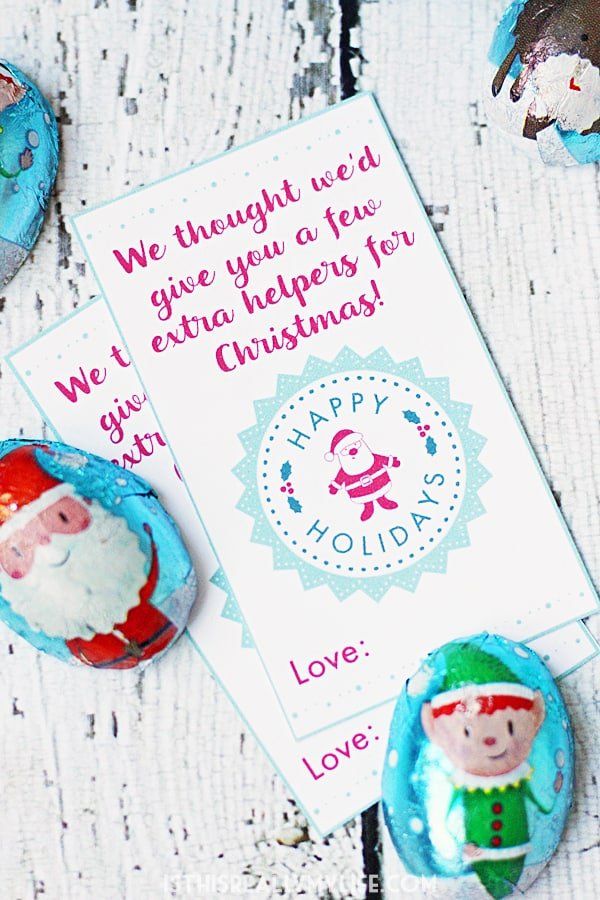 .
Here's what you'll need to make the holiday gift tags:
.
Here's how to create the gift tag:
Download both the "Santa's Helpers" printable gift tag file (link above).
Print the printable gift tag on a color printer on white cardstock and trim the tags to size.
Punch a hole in the top of the gift tag and secure to candy with white raffia ribbon or baker's twine.
.
Please read the following relating to the free printable:
Is This Really My Life printables are for personal use only.
If you decide to re-post or use the image, you MUST cite the source and include a link to this post.
Customizations are not available on free printables; they're offered "as-is."
.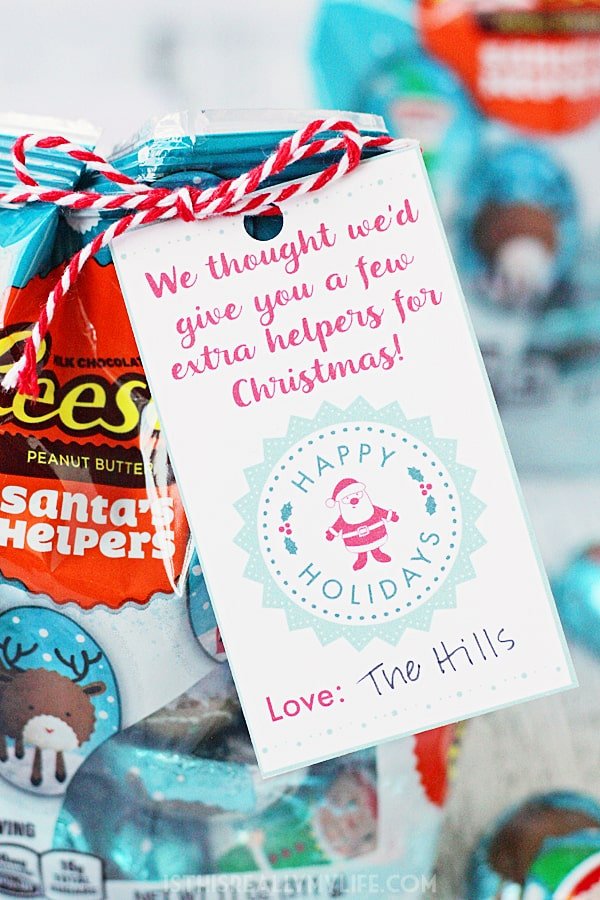 .
Here are a few other FREE printables you might like!
.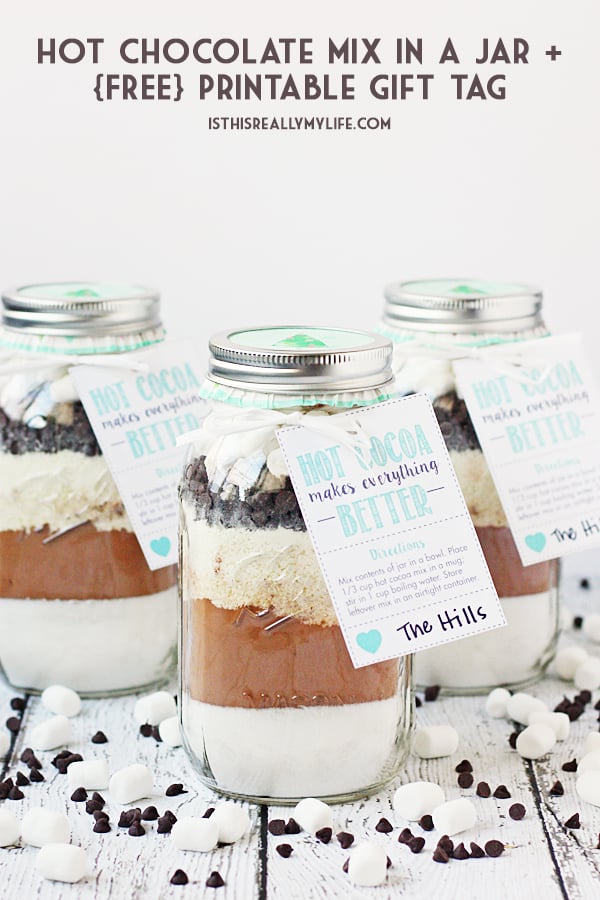 .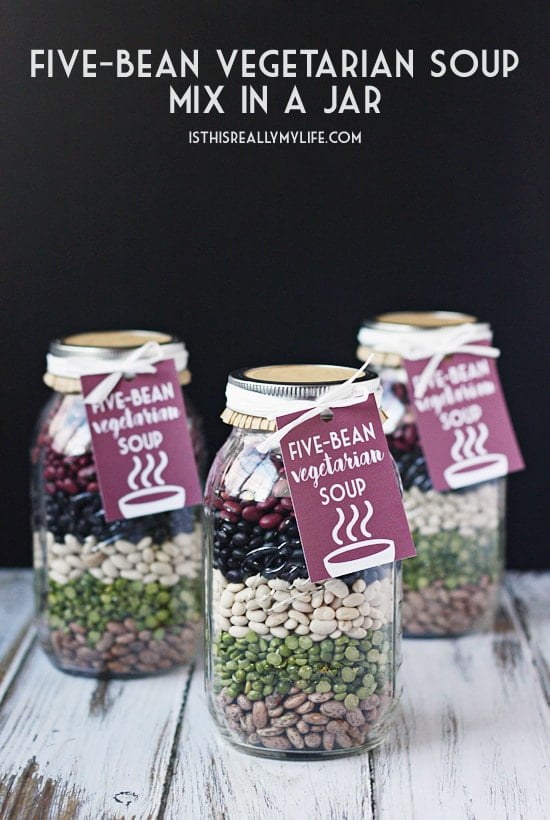 .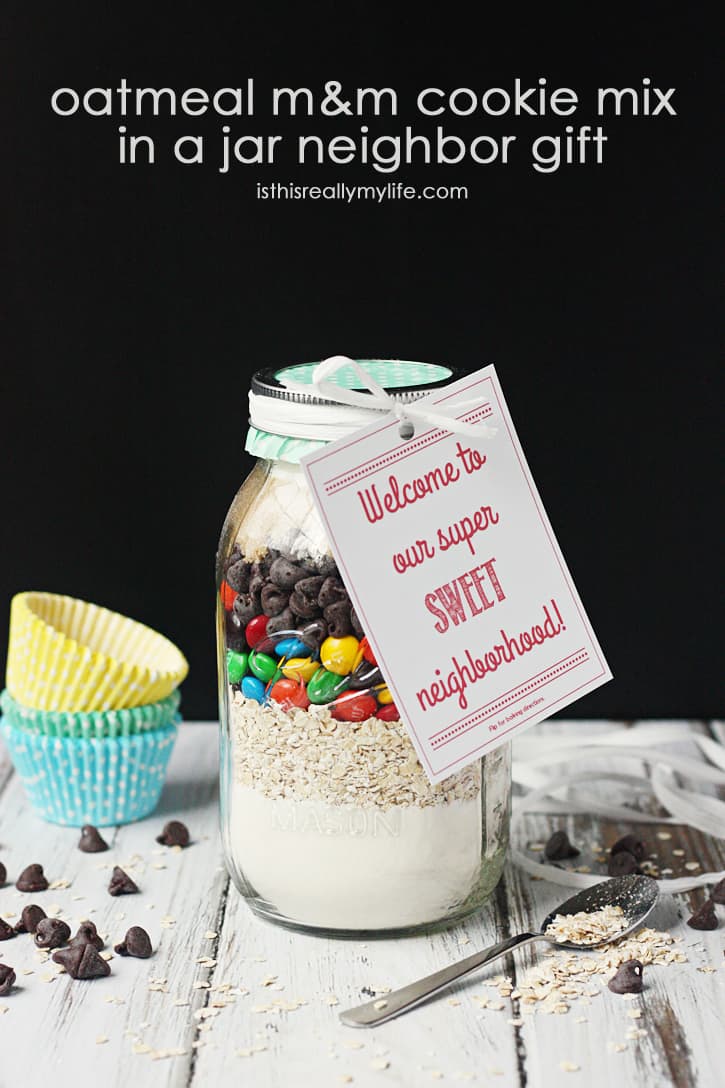 Neighbor gift: Oatmeal M&M cookie mix in a jar
.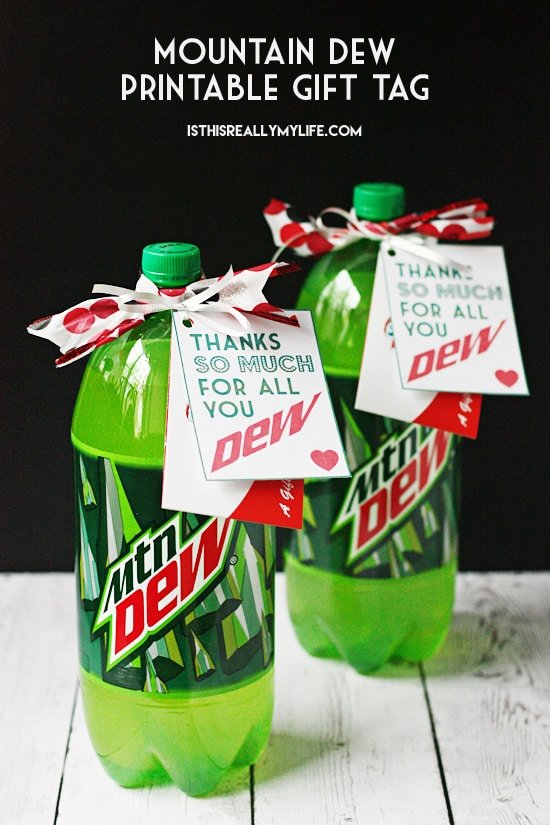 Mountain Dew printable gift tag
.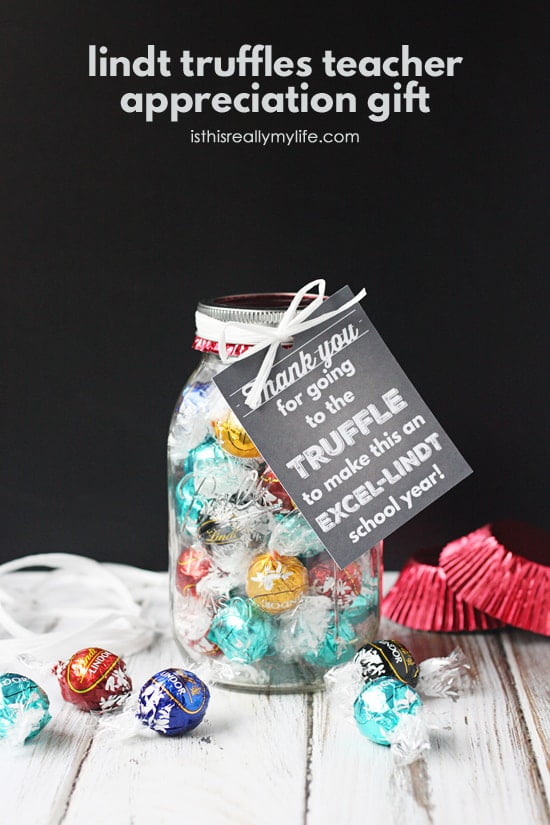 .
.
Visit my best of Is This Really My Life Pinterest board for more "yummy" posts.
.
.

Feel free to "like" Is This Really My Life on Facebook. It won't always earn you an extra entry in a giveaway but it will give you warm fuzzies.
Don't forget to sign up for free Is This Really My Life updates via RSS or email so you don't miss a single awesome post.
.