Last week I was able to attend a blogger event at DownEast Home & Clothing in Sandy, Utah. Before I go on, let me share with you a couple things—furnishing to be exact.
I've been a fan of DownEast for a long time. In fact, when we first moved to Utah in 2000, we purchased our dining room set (still using it!) from DownEast in Utah County.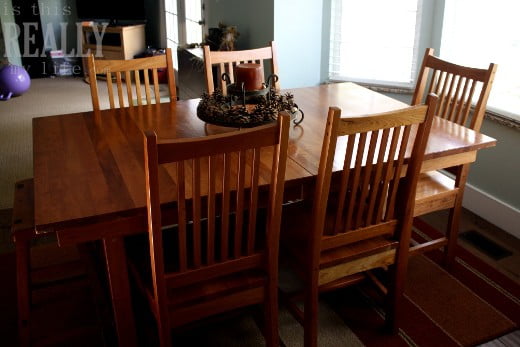 (Pay no mind to the purple bouncy ball in the background or the fabulous storage system I have for our Wii games. It would only make you jealous. And yes, we only have five chairs around the table…you can't always find a full set at DownEast.)
A year or two later we purchased a gorgeous four-poster bed from DownEast in Sandy; I still love it even if it is a pain in the you-know-what to move (and we've moved twice since then).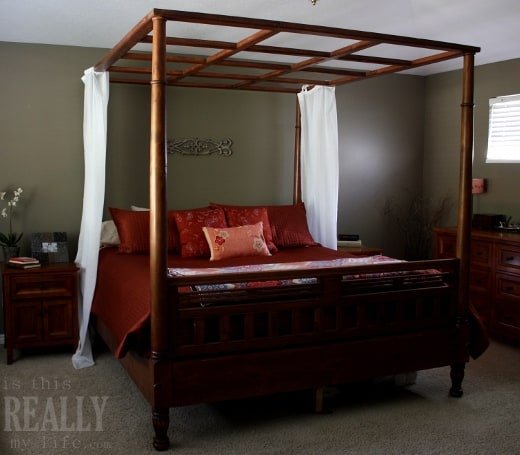 (And on this one pay no mind to the crooked knobs on the nightstand. Bet you didn't even notice until I pointed them out. As Nathan likes to say, no one should have to look at crooked knobs.)
I will say I think DownEast's furniture prices aren't boasting quite the discounts they used to, but what can a quickly aging girl do?
Anyway, back to DownEast Home & Clothing's blogger event. The evening was full of fun: good food by Dream Dinners, Corner Bakery Cafe and the Cucina Famiglia blog; giveaways; special discounts and of course some great socializing and shopping.
After doing some browsing…
and some eating…
I ended up here…
and came home with a pair of William Rast jeans that are simply fabulous! Of course I would have also like to have come home with this…
but I'm not sure where I would have put it. Dang!
Along with DownEast Home & Clothing's furniture, household accessories and discounted designer brands, they also have their own line of clothing, DownEast Basics.

And right now they're running a special promotion for Breast Cancer Awareness month, Live for Pink.


The details: Now through October 31st you can buy any DownEast Basics pink tee or cami for only $5! In turn, DownEast will donate 50 percent of the proceeds to the fight against breast cancer. The funds will go to UCREW, a non-profit organization, and its Needs Beyond Medicine project, which provides financial assistance to those diagnosed with cancer.
The Live for Pink $5 tee or cami promotion is valid at all DownEast Home & Clothing and DownEast Basics locations, including their online store. The promotion is good for only a few more days so hurry and support the cause! And while shopping for your Live for Pink tee you might want to pick up this…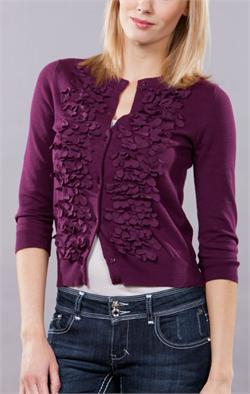 or this…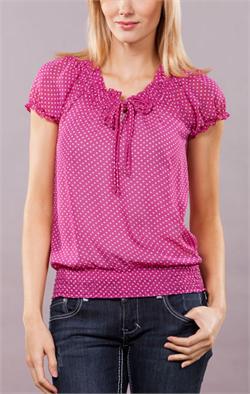 or this for that upcoming holiday party.
Oh, and that home for the holidays thing? (Christmas is just weeks away—hard to believe, I know!) Visit DownEast Home & Clothing for some great and affordable ways to "spice up" your home for the holidays. From now until late November, DownEast is offering gift cards ranging from $25- to $250 as a thank-you for buying different items in the store. Awesome!
Disclosure: I was invited to DownEast Home & Clothing's blogger event and received a swag bag of goodies, $25 gift card and special discount to use that evening. I was not required to write a post but couldn't help doing so, especially to support their Live for Pink promotion and show you my super nifty four-poster bed.
P.S. Tatertots & Jello is having a DownEast Basics giveaway! Check it out!