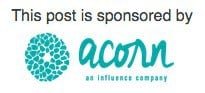 I don't know about you but I find it hard to stick to fitness goals. Wait, let me clarify. I find it hard to stick to food-related fitness goals.
I love working out but I also love food...which is why I work out.
But sometimes you have a stubborn few pounds to lose (or maybe more) and you want quick, easy, healthy—and let's be honest, delicious—ways to cut carbs and add protein. This double peanut butter chocolate protein shake is one of those ways.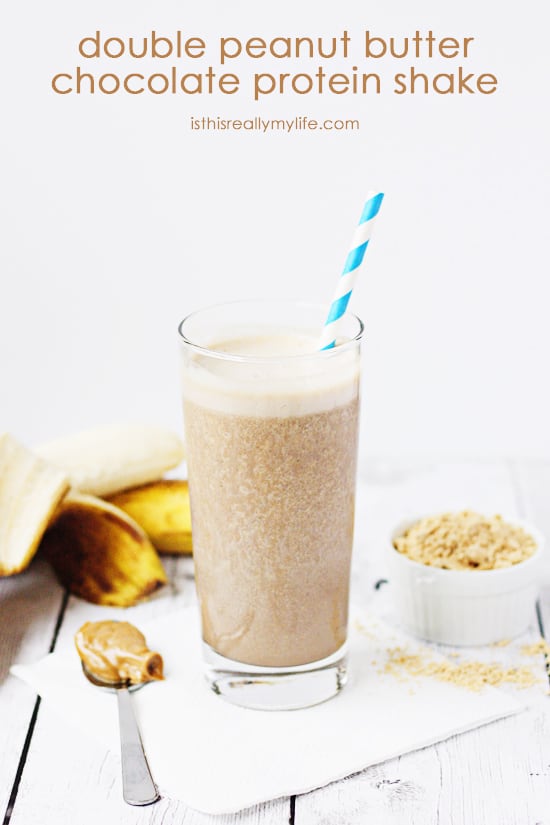 This double peanut butter chocolate protein shake is packed with good-for-you ingredients like unsweetened almond milk, peanut butter powder, peanut butter, banana and protein powder. You can whip it up and satisfy hunger, and your sweet tooth, in just minutes.
It has over 30 grams of protein with only 12.5 grams of sugar, and 8 of those grams come from the banana!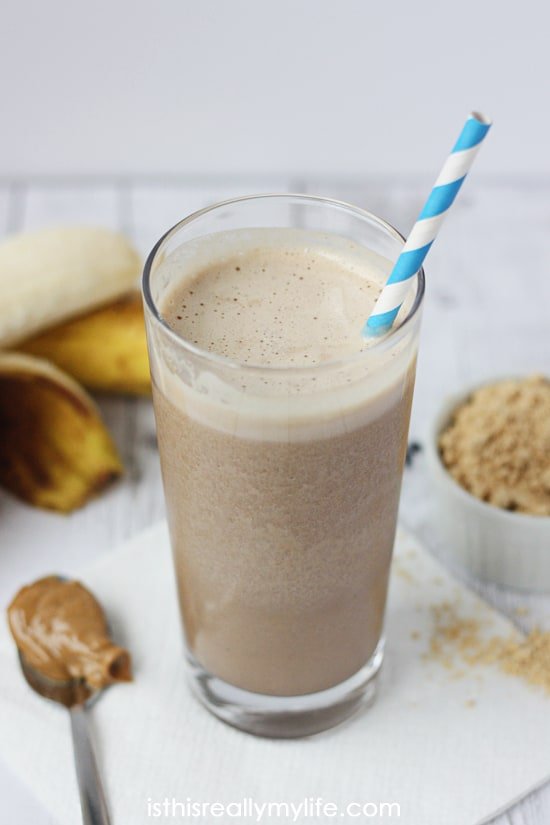 I used Purely Inspired® Decadent Chocolate protein powder for this shake. I was intrigued by Purely Inspired because it is 100% plant based without artificial colors and flavors. At $19.97 it's a bit pricier than your standard why protein powder, but it is the only truly organic USDA-approved (vegan) plant-based protein powder.
And you can use it in more than shakes and smoothies. I've seen recipes for brownies, muffins and other baked goods calling for protein powder!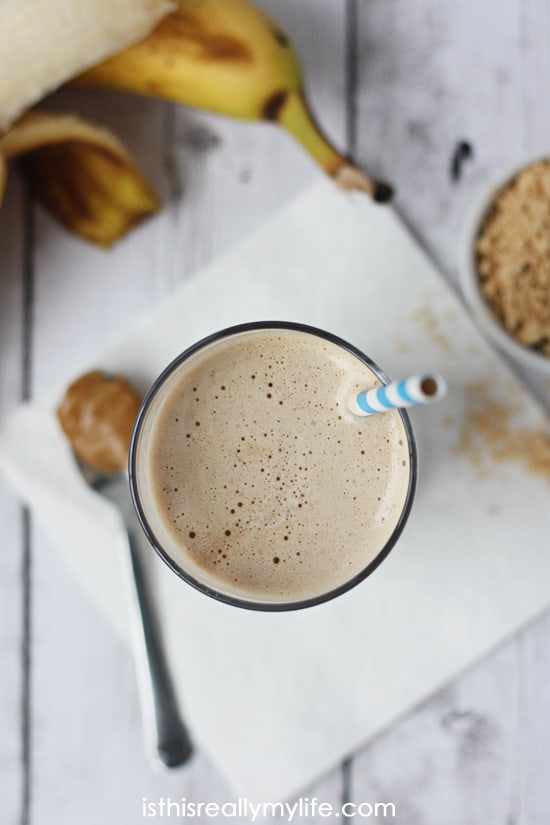 In my experience, protein shakes, especially when you're talking heavy protein, taste better than protein bars. But if you're not a fan of protein shakes or need something even quicker and easier, protein bars are the way to go.
Granted I have yet to find a high-protein, low-carb bar that tastes as good as a Twix, but Mission1™ bars aren't too bad. Madison has been taking them to school as an easy way to add protein to her diet during high school swim season. She says they're not bad as long as you like the texture of thick cookie dough.
I think I'll stick to the protein shake.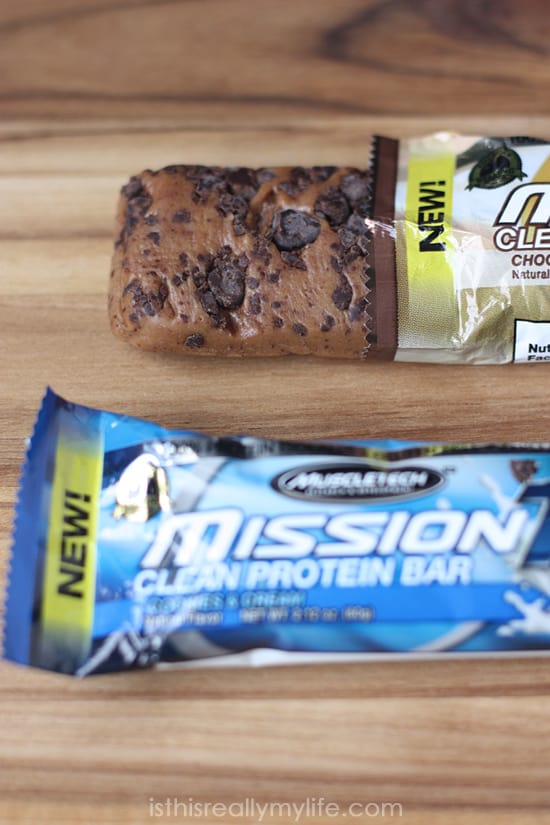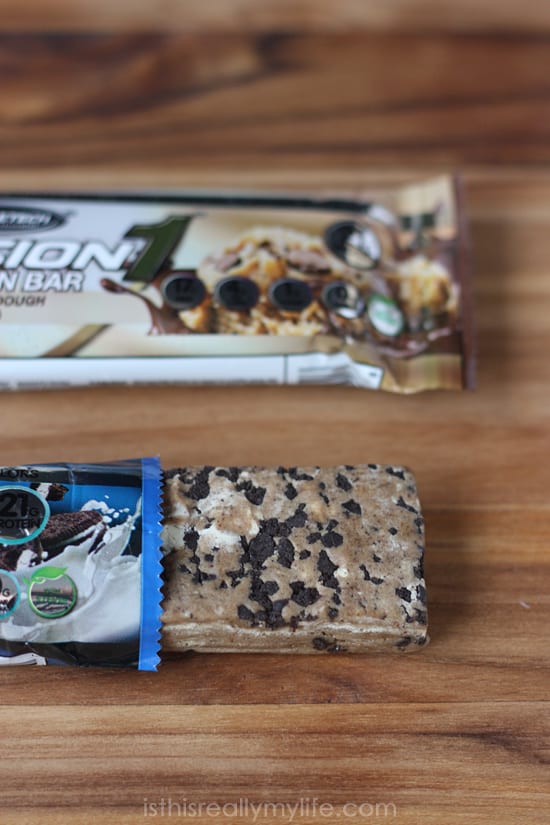 Mission1 bars offer 20 to 21 grams of isolate protein, no artificial ingredients and come in three flavors: Cookies & Cream, Chocolate Chip Cookie Dough and Chocolate Brownie. They're available by the box (4-pack for $6.94) or by the bar ($1.84 each).
You can find both Purely Inspired protein powder French Vanilla and Decadent Chocolate and Mission1 bars at Walmart.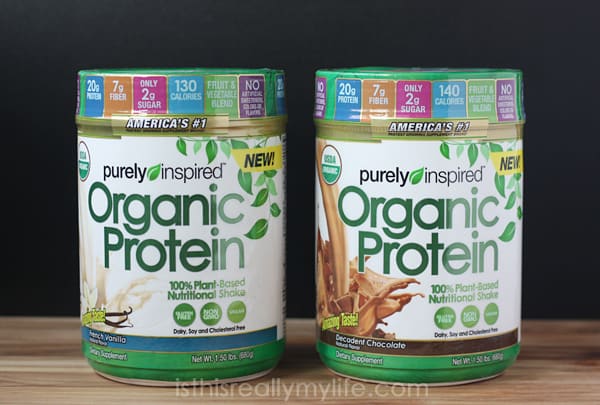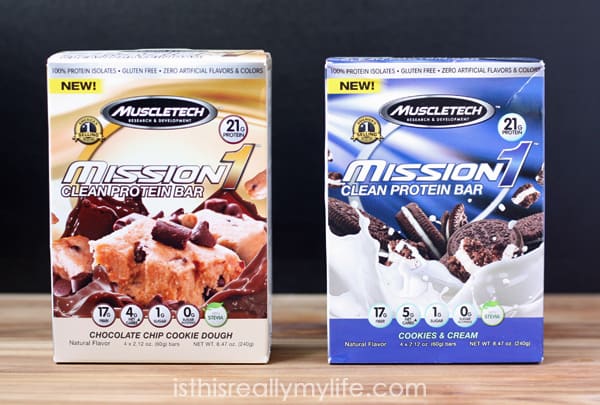 Printable recipe for double peanut butter chocolate protein shake below. Enjoy!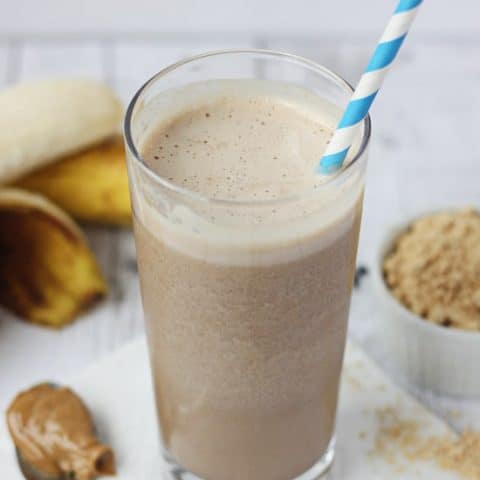 Double Peanut Butter Chocolate Protein Shake
Packed with over 30 grams of protein and less than 13 grams of sugar (8 grams of natural sugar from banana). Recipe makes 1 protein shake.
Ingredients
1 cup unsweetened vanilla almond milk
3 T peanut butter powder
2 scoops chocolate protein powder
1 T natural creamy peanut butter
½ frozen banana
3 to 5 ice cubes
Instructions
Place ingredients in blender in order listed. Blend until smooth. Serve immediately.
Nutrition Information:
Yield:

1
Serving Size:

1
Amount Per Serving:
Calories:

470
Total Fat:

14g
Saturated Fat:

3g
Trans Fat:

0g
Unsaturated Fat:

9g
Cholesterol:

12mg
Sodium:

222mg
Carbohydrates:

24g
Fiber:

6g
Sugar:

9g
Protein:

66g