These double bran muffins may not be the healthiest muffins but they're definitely THE BEST. The secret? A batter that can be made ahead and refrigerated up to a week!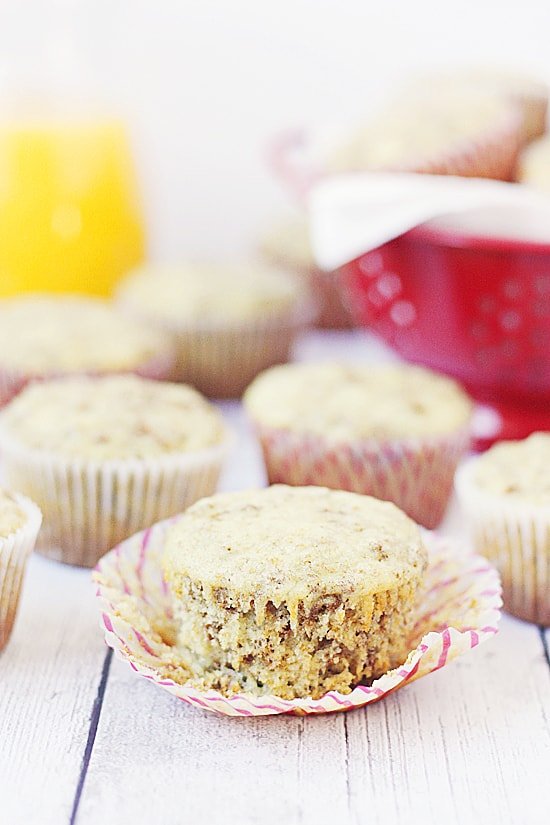 Post may include affiliate links, which means if you click on a link and purchase something, you won't pay anything extra but it will help support this blog.
I really don't know why these double bran muffins are also known as Mormon muffins. Maybe it's because the recipe makes a bazillion servings, which is enough to feed your average-size Mormon family or a good number of Relief Society sisters during the annual Mother's Day brunch.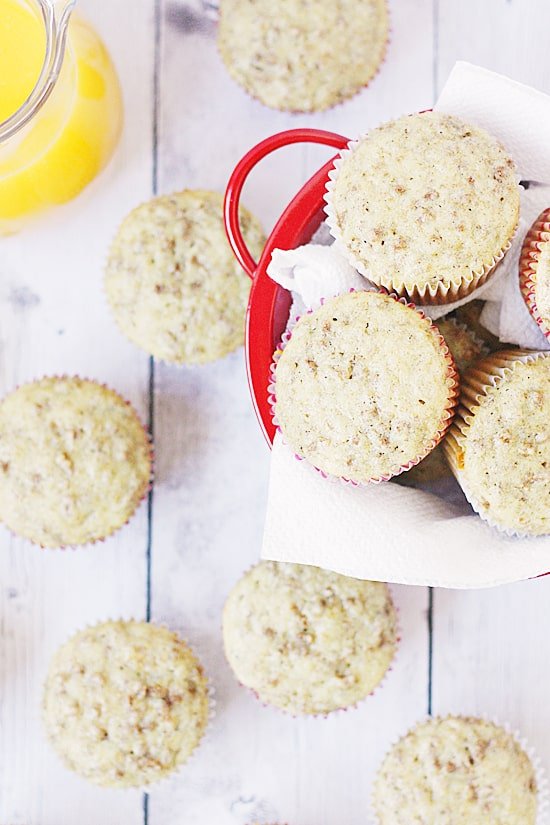 Whatever the reason, the recipe is scaled to feed an army. No army? No problem. The muffin batter can be kept in the refrigerator for up to a week so you can make freshly baked muffins seven days straight!
Sure, these double bran muffins are quite possible the best tasting bran muffins I've ever baked—they're flavorful and moist with the perfect texture. But what I love best is being able to make the muffin batter ahead of time so I can bake bran muffins at will.
This is the same genius behind making an extra large batch of cookie dough.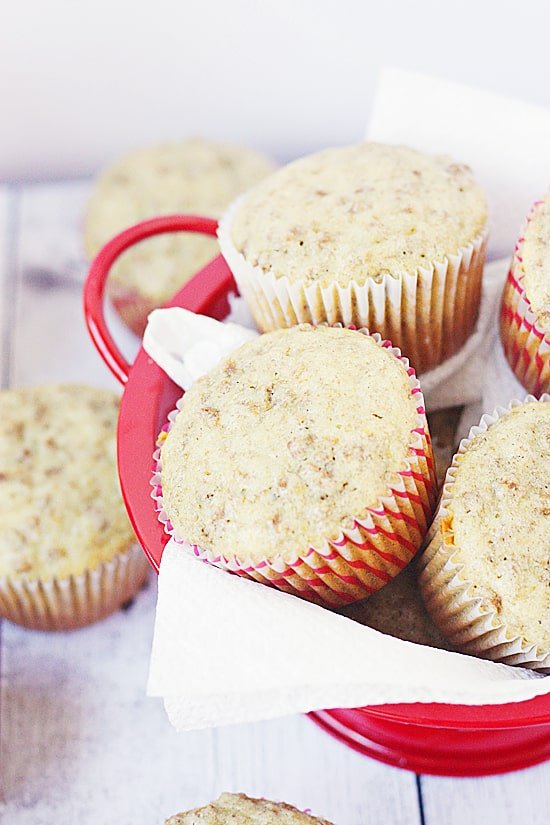 My favorite way to fill muffin cups, especially if I'm baking six dozen, is with a large cookie dough scoop. For these muffins, I used closer to a heaping scoop of batter rather than an even scoop like I'd use with my peach cobbler cupcakes. Those cookie dough scoops are one of the most-used gadgets in my kitchen. For reals.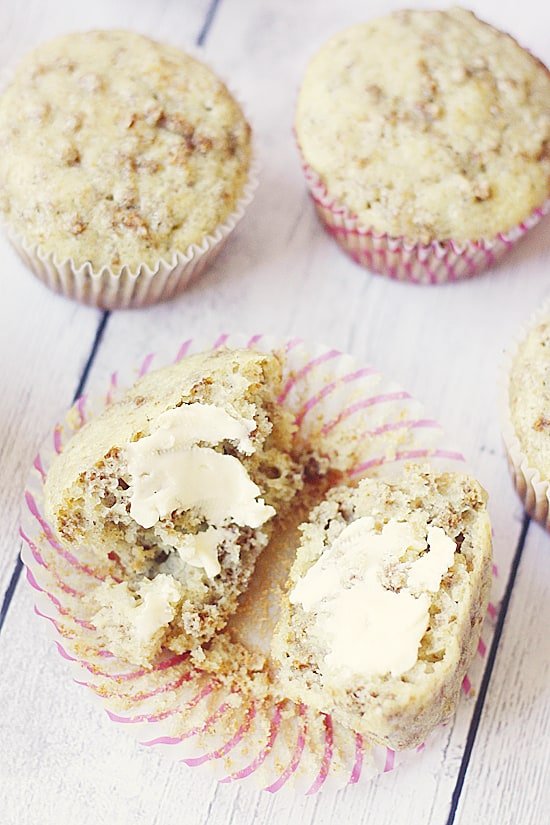 If you want to make these double bran muffins a bit healthier, try substitute wheat flour for a good half of the all-purpose flour and/or Splenda for half of the granulated sugar. I bet you could even substitute coconut oil for some of the butter. I haven't tried that substitution yet but it sounds divine!
Printable recipe for double bran muffins (aka Mormon muffins) below. Enjoy!
Double Bran Muffins (aka Mormon Muffins)
These double bran muffins may not be the healthiest but they're definitely the best. The secret? A batter that can be refrigerated up to a week! Makes anywhere from 4 to 6 dozen depending on size.
Author:
Emily ~ isthisREALLYmylife.com
Ingredients
2 cups boiling water
1 T + 2 tsp baking soda
1 cup unsalted butter, softened
2 cups sugar
4 eggs
1 qt. buttermilk
5 cups flour
1 tsp salt
4 cups 100% bran buds
2 cups bran flakes
Instructions
Preheat oven to 350 degrees. Spray the inside of a muffin tin with non-stick spray or line with cupcake liners.
Add baking soda to hot water and let cool.
In an extra large bowl (and I mean extra large), whip butter and sugar until light and fluffy. Add eggs slowly. Mix well.
Add buttermilk, flour and salt; mix well. Add soda/water mixture very slowly. Fold the two bran cereals into the mixture.
Put a lid on the bowl and place in the fridge for an hour or two before baking. (This softens the bran buds and makes the batter fluffier.)
Spoon a generous amount of mixture into the muffin cups, filling them about ¾ full.
Bake for 18 minutes or until slightly golden on top. Let cool for 5 minutes and then serve. Keep unused batter in an airtight container in the fridge for up to one week.