To be honest, I'm almost embarrassed to post this DIY bucket list project because it's so ridiculously easy. I mean, if I came up with it and it took less than a half hour, is it even worth posting? Who knows. What I do know is I found it to be a great visual for helping me work towards all those bucket list items, from owning a beachfront home in San Diego to traveling all over Europe. The best feeling is when you get to unclip a bucket list item (clothespin) and toss it into the bucket.
I'll be doing that in late spring when I head to Tuscany for a week-long culinary workshop thanks to this chicken Marsala panini.
...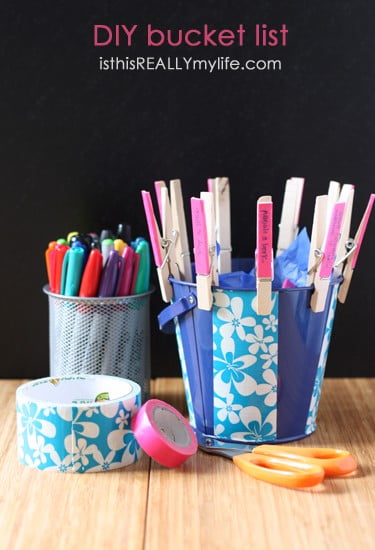 ...
I'm going to spare you the step-by-step instructions because the basics are easy and it leaves you free to up the ante on the creativity. Heaven knows mine is pretty basic. I wouldn't be surprised if some of you throw on some custom vinyl, washi tape and/or chalkboard paint.
Materials used in this DIY bucket list:
Metal bucket (any size)
Clothespins
Duck Tape
Scotch tape (preferably colored)
Sharpie markers
Other materials you could use to decorate the bucket (other than those mentioned) might include stickers, paint, ribbon or fabric. Unless you're my kids and then it would simply be Duck Tape. Lots and lots of Duck Tape.
I used the Duck Tape to put wide Hawaiian stripes on my bucket. I do think the Duck Tape makes it an easy project for kids with little added stress on Mom. In fact, they could use the Sharpie markers to decorate the bucket as well.
Just remind them SHARPIES ARE NOT FOR WRITING ON BODIES.
For your bucket list items, press small strips of Scotch tape to the end of each clothespin. Use a Sharpie to write your goals on the tape and then clip your bucket list items to the outside of the bucket.
...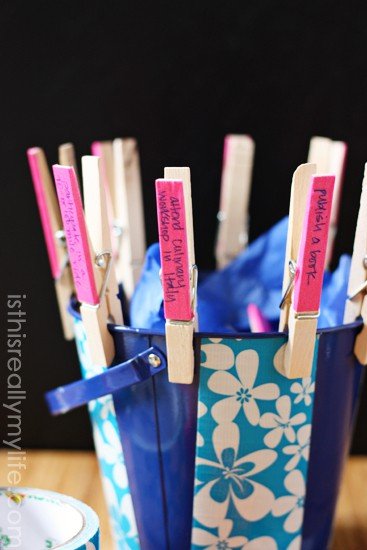 ...
Every time you cross off a bucket list item, unclip a clothespin and toss it into the bucket. And then do a happy dance because you've just done something you've always wanted to do.
To make the crossing off of bucket list items even more rewarding, fill the bucket with your favorite candy. Every time you throw in a clothespin, treat yourself to something sweet. Of course, this works as long as you have some serious—and I mean serious—self control.
...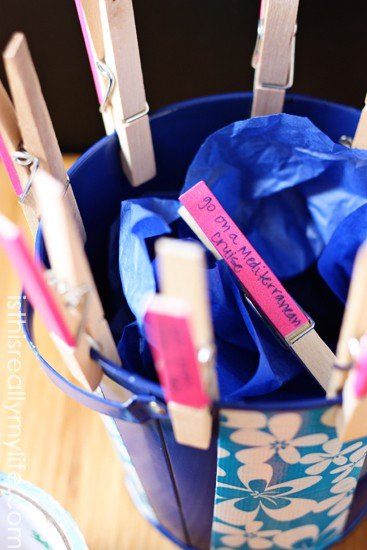 ...
It felt almost as great crossing off "Mediterranean cruise" as it did sightseeing in Rome and visiting Sicily, Greece, Turkey and Crete.
I really need to make a habit of checking off bucket list items. For reals.
I don't craft very often, but here are a couple other project you might enjoy:
...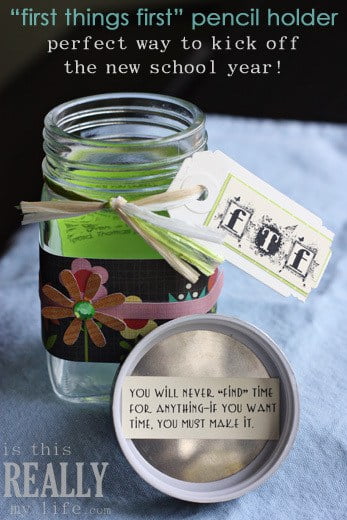 ...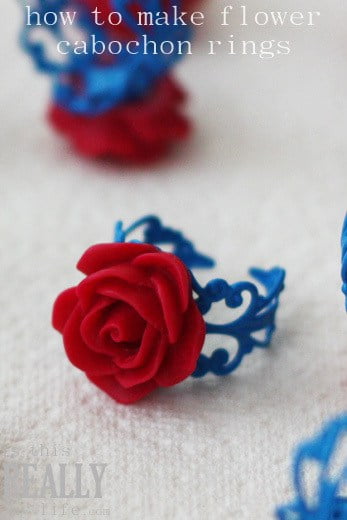 ...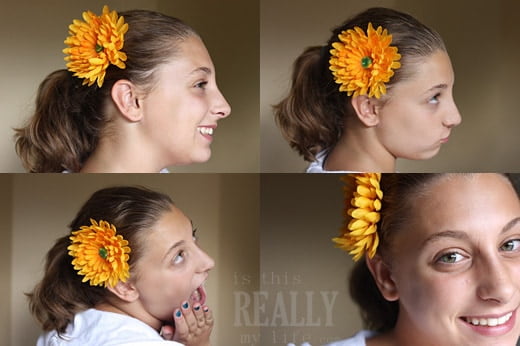 ...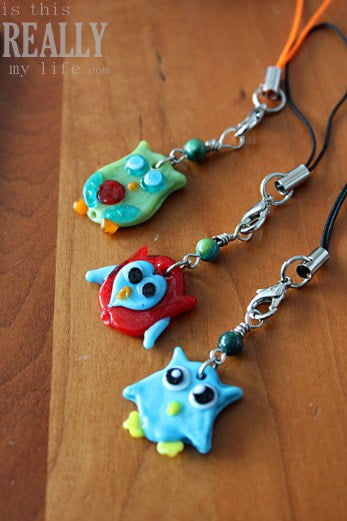 ...


Feel free to "like" is this REALLY my life? on Facebook. It won't always earn you an extra entry in a giveaway but it will give you warm fuzzies.
Don't forget to sign up for free is this REALLY my life? updates via RSS or email so you don't miss a single awesome post.
...