I apologize ahead of time for the crappy Disney on Ice photos. Maybe Santa needs to bring me a new cell phone with a better camera...
Last Saturday I took the kids to see Disney on Ice: 100 Years of Magic. Due to strep throat, we almost thought Livi wouldn't make it, but thanks to the magic of ibuprofen, she joined us for an evening that truly was magical for the little ones.
...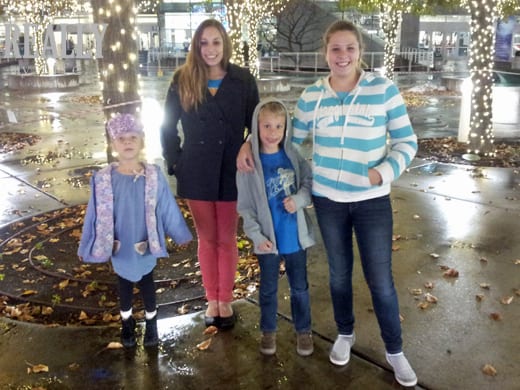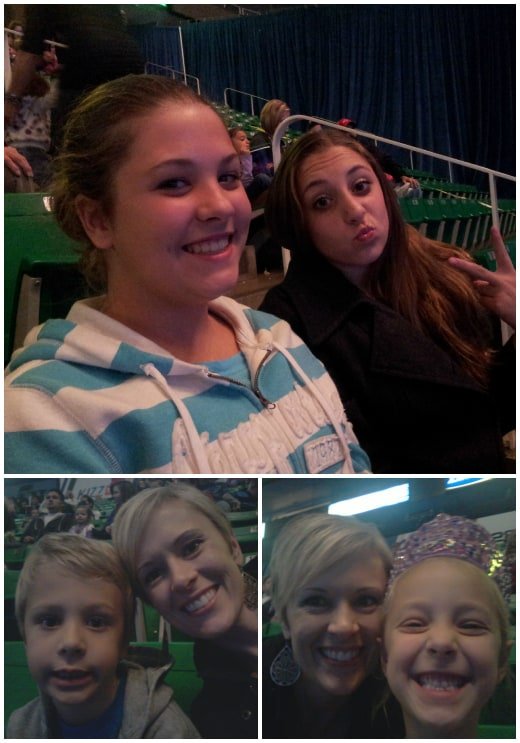 ...
My favorite part of the entire evening was seeing It's a Small World take to the ice. For some reason, that song always makes me wax nostalgic. It was Madison's favorite part too.
Oh, and Lauren's thanks to the half-naked Hawaiian skaters. (I might have liked that part too.)
Of course for George and Olivia, the magic was in the multicolored snow cones complete with souvenir cup.
"I'm eating Mickey's brains, Mom!"
Yep, truly magical.
It should come as no surprise that Livi's most favorite were the Disney princesses, and all of them were there with their handsome princess in tow.
Though I had to take out a second mortgage to buy the snow cones, overall it was a fabulous evening and a wonderful way to kick off the holiday season.
To see if Disney on Ice is coming to your town, visit http://disney.go.com/disneyonice/.
...


Feel free to "like" is this REALLY my life? on Facebook. It won't always earn you an extra entry in a giveaway but it will give you warm fuzzies.
Don't forget to sign up for free is this REALLY my life? updates via RSS or email so you don't miss a single awesome post.
...
* Our Jingle and Recordable Storybook were a bit glitchy but Hallmark, in all their customer service awesomeness, is keeping Livi's holiday spirit alive with a replacement. Thanks, Hallmark!
...