Remember my Diet-to-Go review and how impressed I was by their fresh diet delivery? Well, it's not just their healthy-yet-delicious meals that impress me.
…
…
I'm also a huge fan of how they advocate common sense choices for a healthy lifestyle:
. . . We think it's so important to advocate for common-sense healthy choices—choices that are reasonable, that YOU can make and stick with—choices that are enjoyable. Food should be tasty, not bland. Exercising in moderation—even making small, everyday changes like taking the stairs instead of the elevator—can lead to real, tangible changes in both your mindset and health.
That's why I couldn't be happier to be a Diet-to-Go ambassador.
It's totally official—check out my sidebar.
The first thing I get to do as an ambassador is tell you about the Diet-to-Go Tweetathon taking place starting 9:00 a.m. EST March 16th ending 5:00 p.m. EST March 17th. I'm pretty excited about the Tweetathon because I love talking all things healthy lifestyle and this is going to be an awesome forum to do so.
…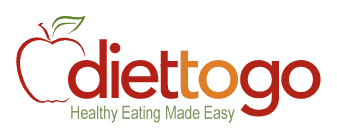 For full Diet-to-Go Tweetathon details, visit http://diettogo.com/blog/join-our-2-day-tweetathon-for-your-chance-to-win.
Here are my top three reasons to participate in the Tweetathon:
It's a weekend-long discussion about sustainable healthy lifestyles (i.e., common-sense approaches to weight loss and developing healthy habits that you can embrace long-term).
You get to ask every question you've ever wanted about how to embrace a healthier lifestyle. You also get to share changes you've made and help others looking to do the same.
Participants are entered to win daily prizes including a free week of Diet-to-Go meals (2 total) and

$100 Amazon gift cards

(5 total).
…
Mark your calendars now for the Diet-to-Go Tweetathon March 16-17. You don't have to be glued to a Twitter feed the full 32 hours, but do pop in and out and join in the conversation using the hashtags #diettogo and #tweetathon.
Don't forget to follow @diettogo on Twitter for the latest health and fitness information.
…


Feel free to "like" is this REALLY my life? on Facebook. It won't always earn you an extra entry in a giveaway but it will give you warm fuzzies.
Don't forget to sign up for free is this REALLY my life? updates via RSS or email so you don't miss a single awesome post.
…