Disclosure: This is a compensated post; the prize was provided by The Coca-Cola Company. Coca-Cola is not a sponsor, administrator or connected in any other way with this campaign. Thoughts, opinions, and undying love for—and addiction to—Diet Coke is 100 percent true. Except the addiction part. I can stop any time I want.
I think.
…
It's no secret I'm a fan of Diet Coke. I use it to celebrate, meditate and even collaborate.
You'll find Diet Coke a must at every "business" lunch.
You could even say I'm a superfan because I share my love of Diet Coke (and pebble ice) with all my friends on all the social media. It's pretty much heaven in a glass. Or plastic cup. Or Styrofoam container, which is the best way to keep your Diet Coke chilled for hours.
Why do I love it so? For starters, it tastes divine. And it has caffeine which is a blogger's best friend. Oh, and it's all bubbly and bubbles make me happy. All of those things combine to make for a magical beverage that makes my day a heck of a lot more enjoyable. But how does Diet Coke do it? Inquiring minds wanted to know so I asked Diet Coke just how it makes the everyday "taste" so good.
Here's what he said.*
…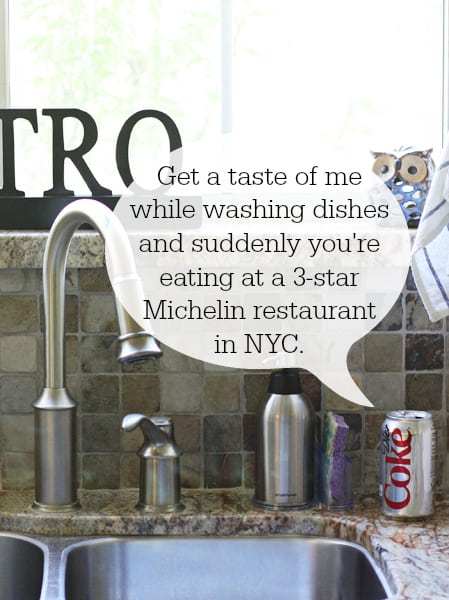 …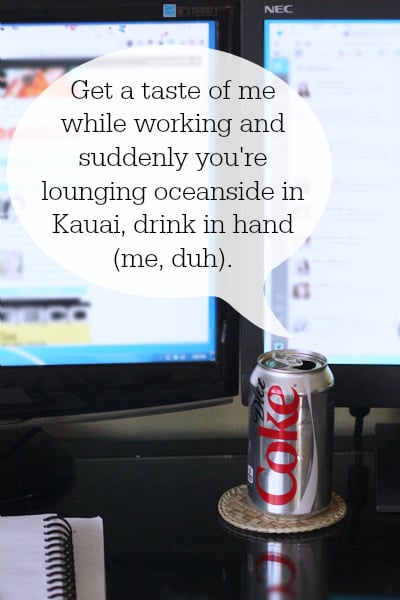 …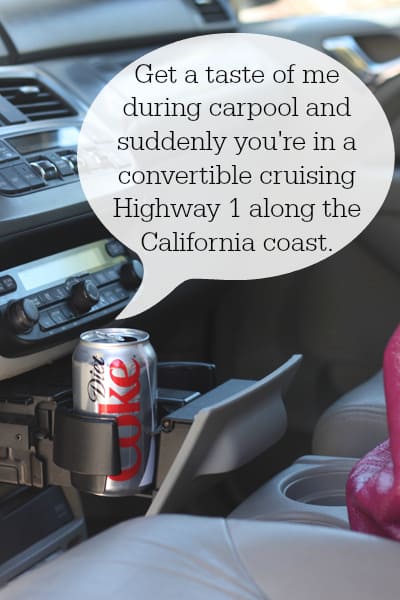 …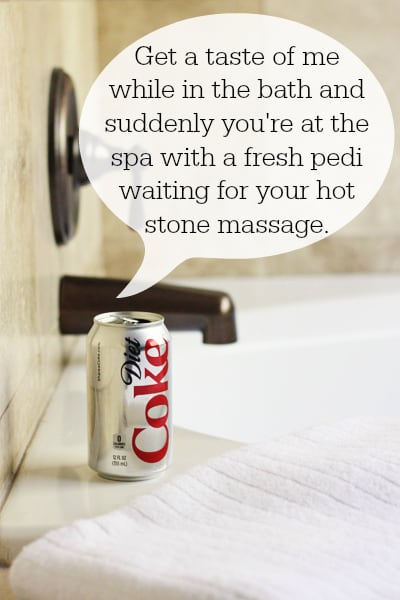 Let's be honest. A Diet Coke with a good book is about as good as it gets.
Although Diet Coke didn't tell us exactly how he does it (and may have exaggerated a bit), the bubbly beverage certainly has a way of sweetening life's everyday activities.
And not-so-everyday activities like the occasional economy class flight as portrayed in "Economy Class," one of Diet Coke's TV spots for their newly launched "Get A Taste" (#GetATaste) campaign.
…
…
Pretend that girl is me and the airplane is the chaos that is my home on a weekday afternoon and when I take a sip of the Diet Coke I'm suddenly in a fluffy robe lounging by a hot tub with cucumbers on my eyes, fresh polish on my toes and not a whiny child—or husband—to be found.
*sigh*