My friend Mique over at Thirty Handmade Days posted this:
I love that a quite from Mr. Rogers has brought some comfort to my broken heart…a needed reminder that even in the darkest hours there are those who are striving to bring light and love and joy. The world needs more helpers.
I am going to try my very best to be one of them.
…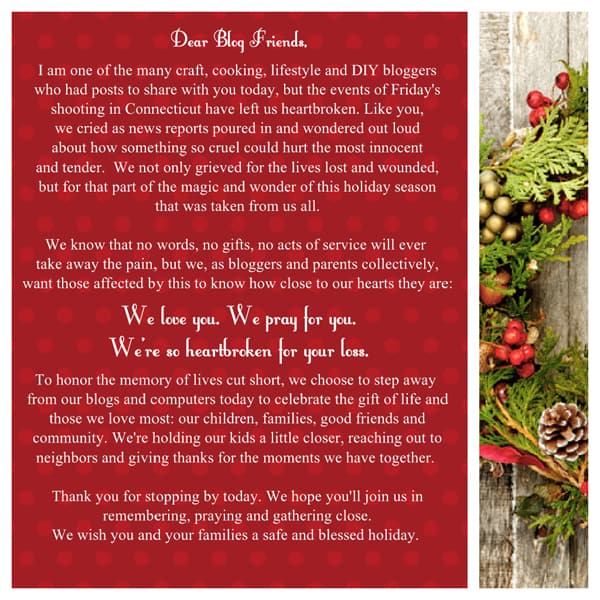 …
Check out this Huffington Post article for nearly a dozen ways you can help:
Connecticut Elementary School Shooting: How to Help
…
If you would like to donate to the Sandy Hook Elementary School Support Fund to provide support services to the families and community that have been affected, please click the United Way logo below to be directed to the donations page. This fund was created by United Way of Western Connecticut in partnership with Newtown Savings Bank.

Feel free to "like" is this REALLY my life? on Facebook. It won't always earn you an extra entry in a giveaway but it will give you warm fuzzies.
Don't forget to sign up for free is this REALLY my life? updates via RSS or email so you don't miss a single awesome post.
…