Thank you CLIF Kid for sponsoring this post. Be sure to check out the new CLIF Kid Zbar Filled and encourage your kids to get outside and play!
Dark chocolate-dipped frozen banana bites are easy to make, healthy and delicious making them a perfect after-school snack.
.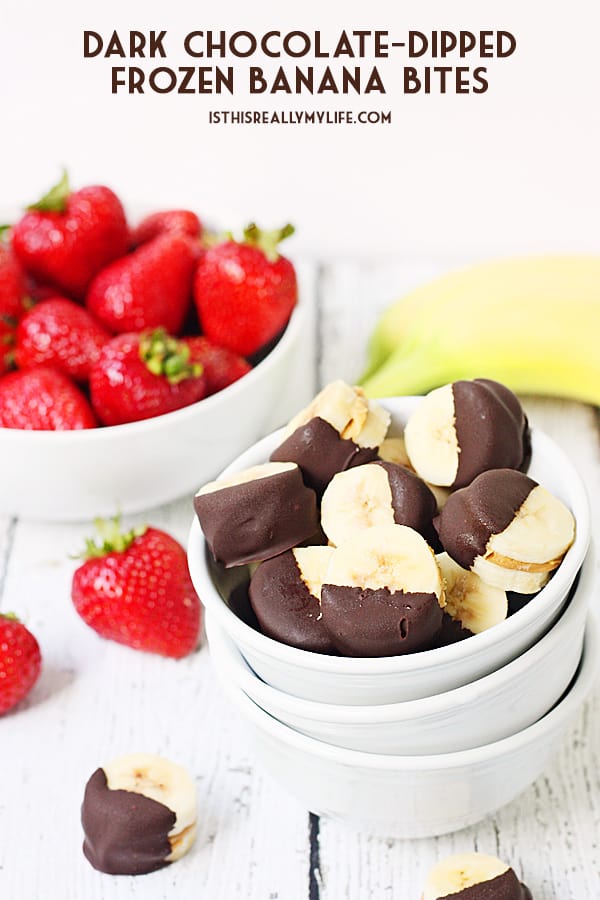 .
School might be back in session but that doesn't mean outdoor play is over. The temperatures are still warm enough for trampoline tricks, backyard games and yes, even lemonade stands. Plus, after-school sports like football and soccer are in full swing. With all these outdoor activities on top of a full school day, kids need healthy, good-for-growing-bodies snacks to keep them fueled and happy.
Hangry kids are no joke. They're almost as bad as hangry moms.
.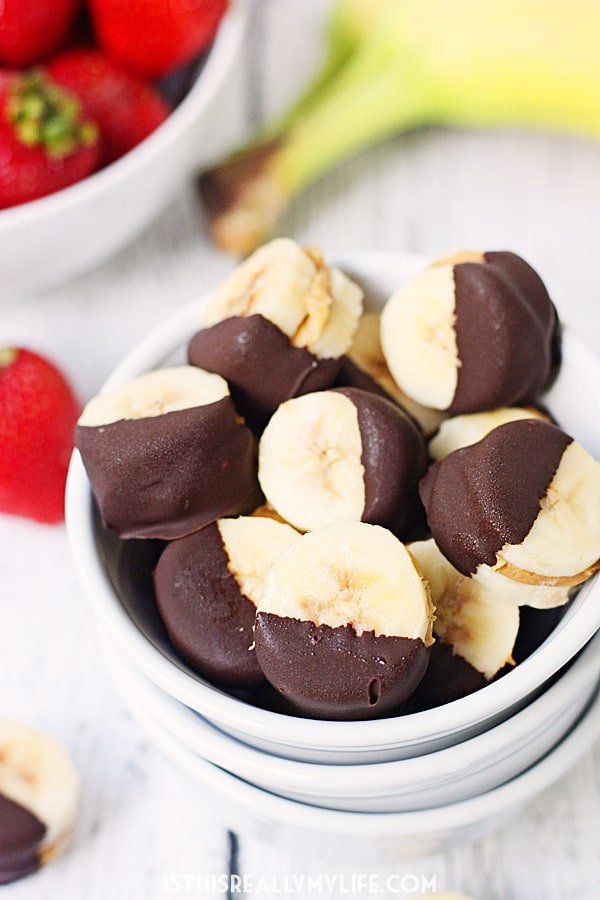 .
Good thing there are plenty of healthy snack options for kids who are always on the go including these dark chocolate-dipped frozen banana bites.
.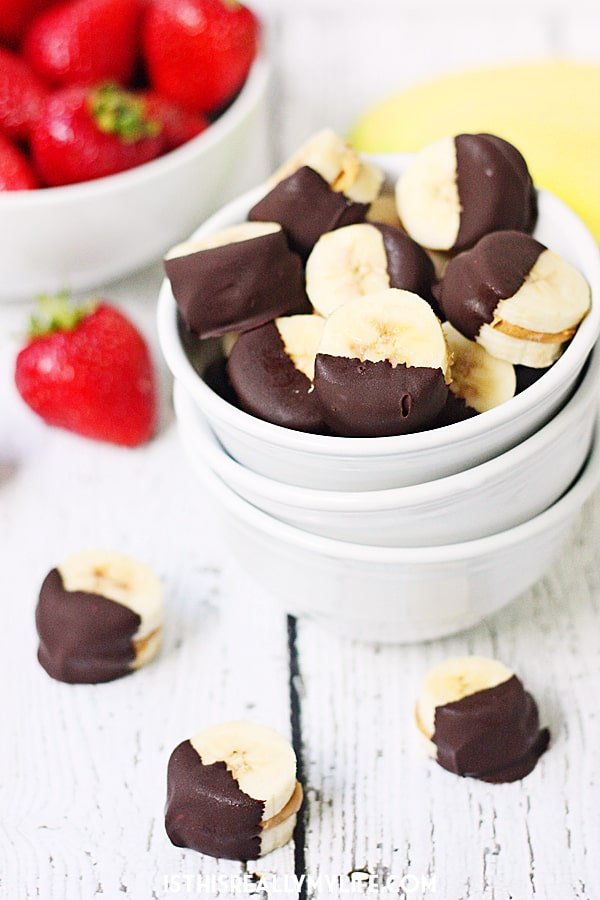 .
They come together in only a few minutes and are a great way for kids to get some fruit, protein and antioxidants in one bite!
.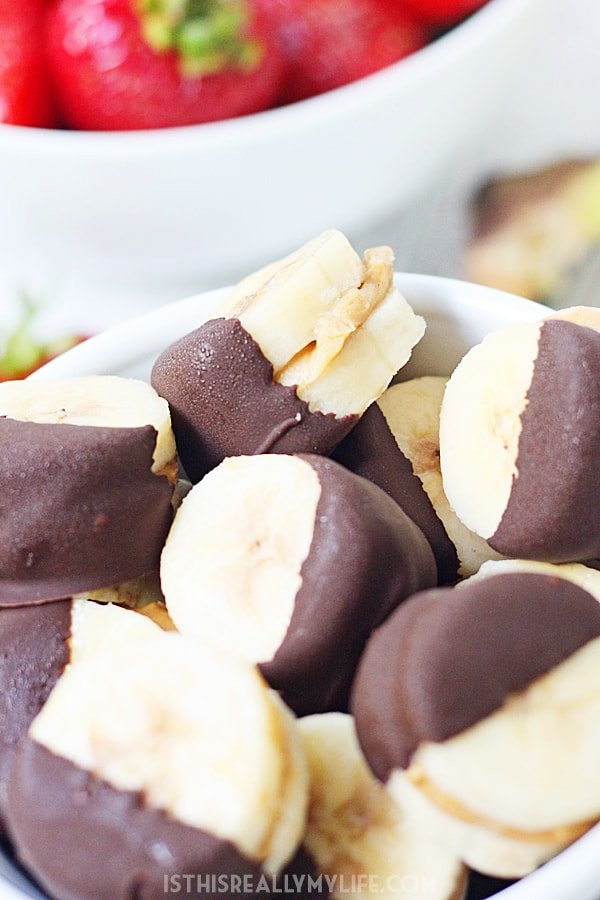 .
Keep in mind, these frozen banana bites are made to be eaten straight from the freezer or immediately after they're dipped. If you try to pack them for school lunch or as a half-time snack, they'll be a mass of mushed banana and chocolate. And it won't be pretty.
.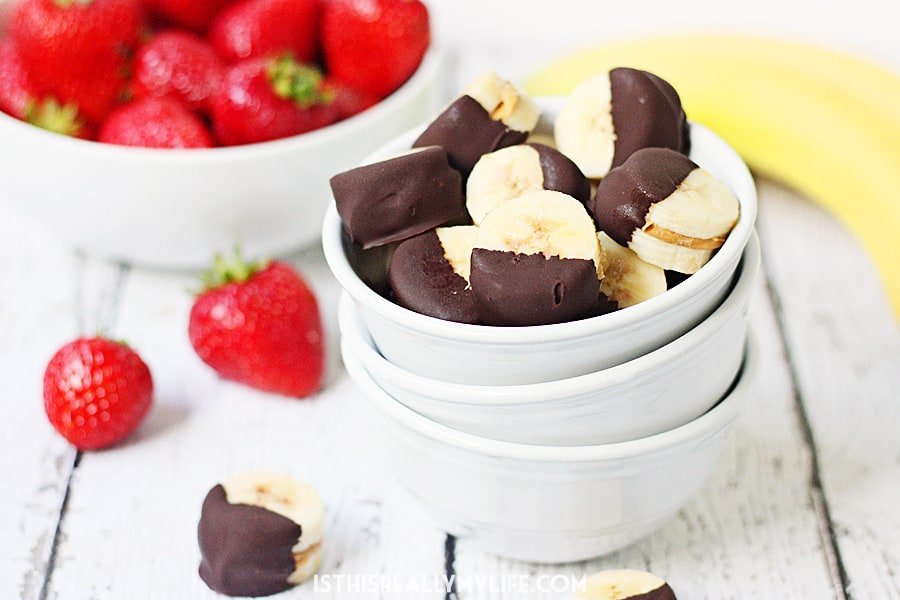 .
If you're looking for a cooler- or lunch tote-friendly snack for those extended outside playdates or intense scrimmages, the new CLIF Kid Zbar Filled bars are a must. Zbar Filled is snacking made fun; they're the first and only organic, soft-baked snack bar with smooth, creamy nut butter filling to surprise and delight kids. And my kids were delighted ... especially by the Double Peanut Butter flavor.
.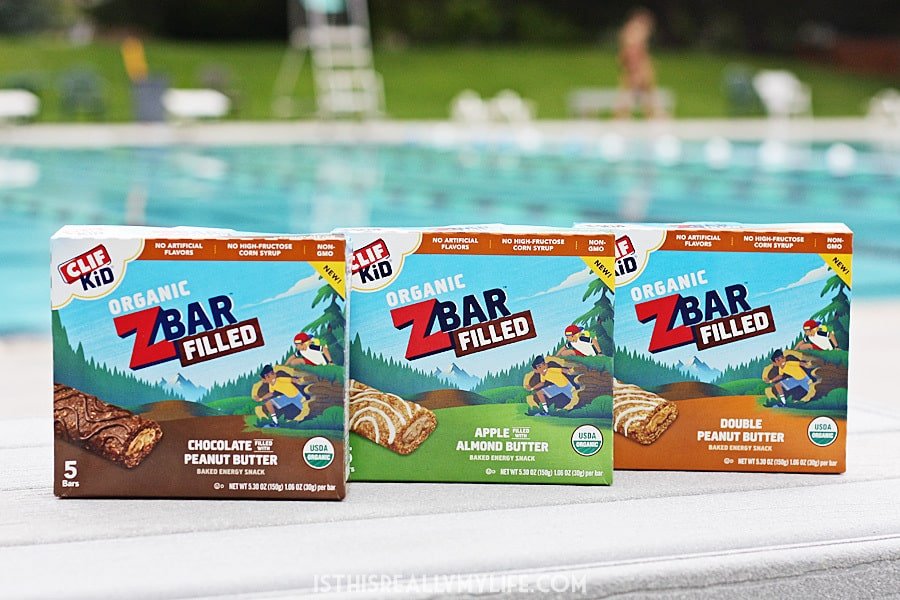 .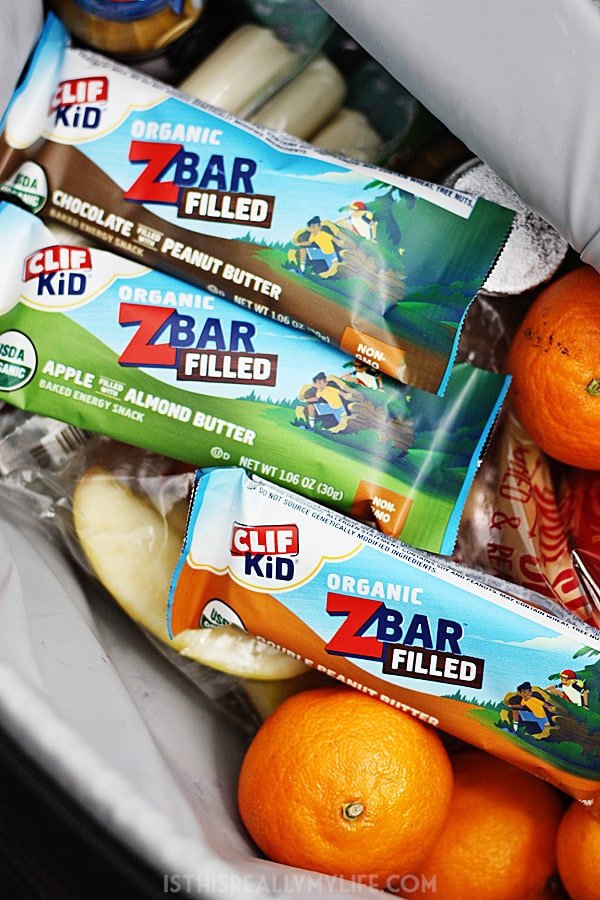 .
Zbar Filled is filled with the good stuff—nutritious ingredients like oats and nut butters, certified USDA organic and non-GMO, and free from ingredients that parents are looking to avoid like high fructose corn syrup and artificial flavors. Plus they come in three yummy flavors: Double Peanut Butter (my kids' fave), Chocolate Peanut Butter (my fave) and Apple Almond Butter.
.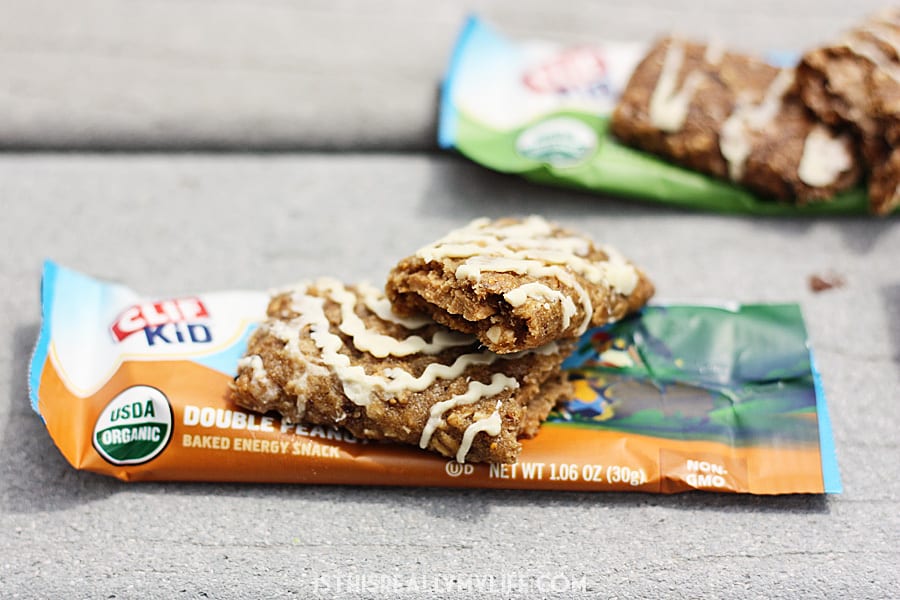 .
We're huge fans of CLIF Kid and have taste tested a few of their bars (you can read those reviews here and https://www.halfscratched.com/2016/10/how-to-keep-kids-active-during-winter/). The kids always ask me to keep CLIF Kid Zbars and the new CLIF Kid ZBar Filled bars in our pantry, and I don't mind because both offer great taste and delicious flavors my kids love with nutrition I feel good about.
.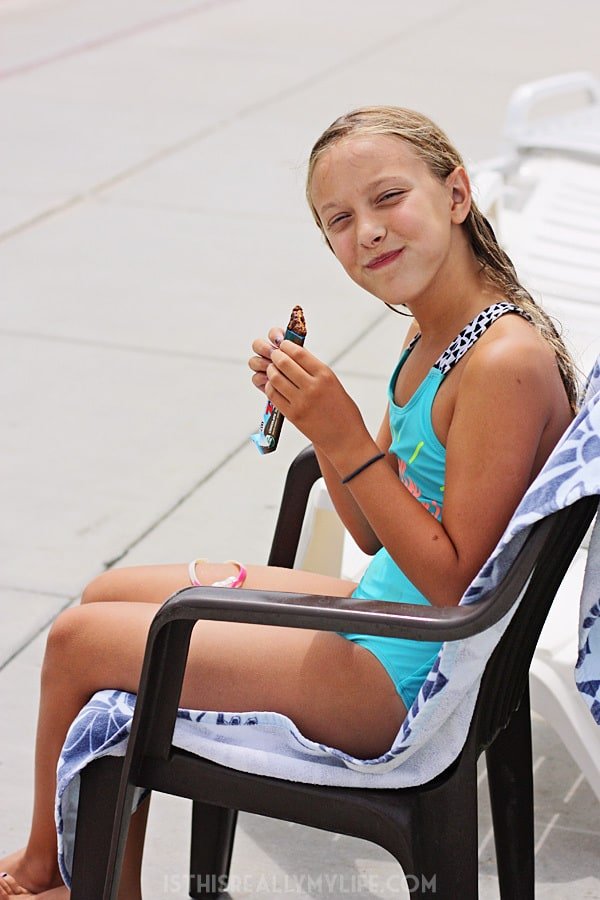 .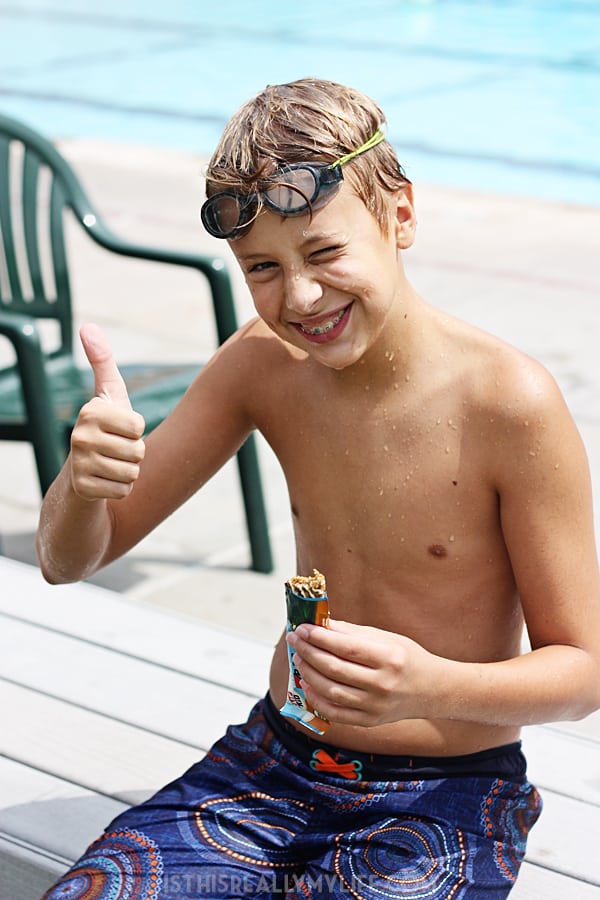 .
Here are a few of my other favorite packable on-the-go snacks:
.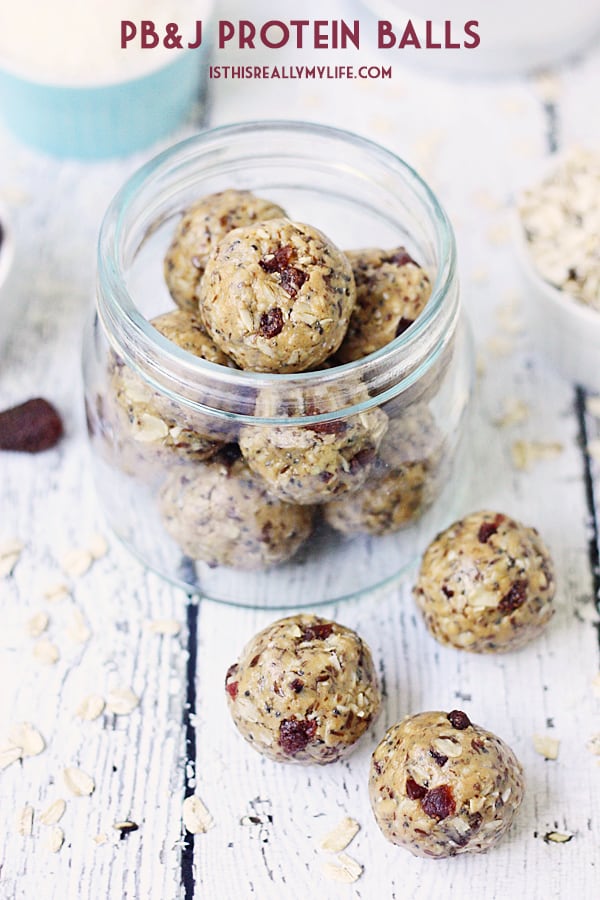 .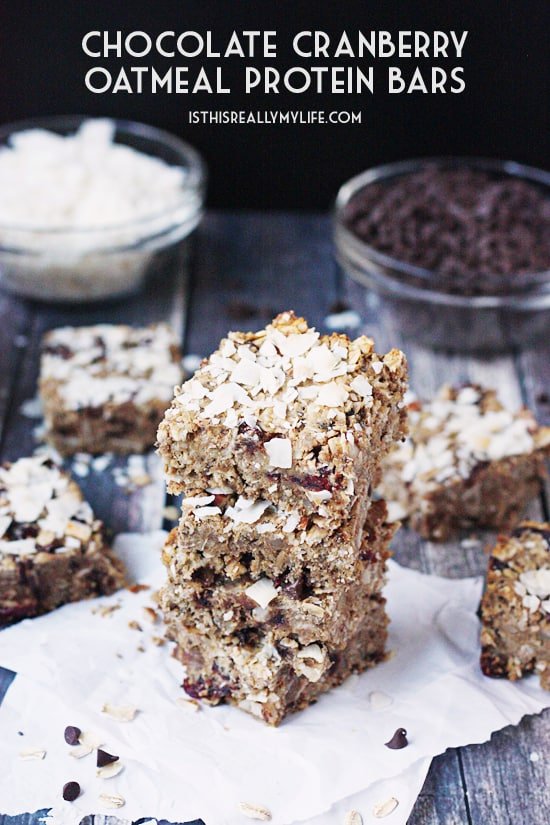 Chocolate cranberry oatmeal protein bars
.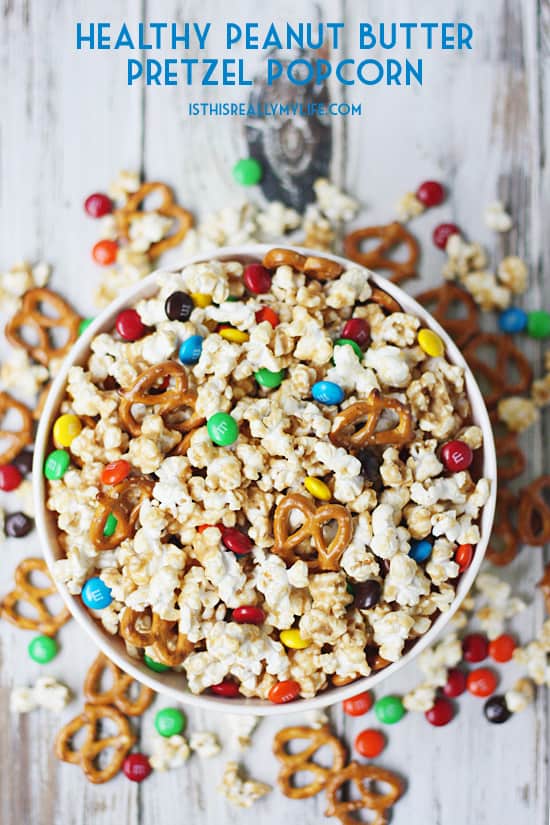 Healthy peanut butter pretzel popcorn mix
.
Printable recipe for dark chocolate-dipped frozen banana dippers below. Enjoy!
.

Dark Chocolate-Dipped Frozen Banana Bites
Dark chocolate-dipped frozen banana bites are easy to make, healthy and delicious making them a perfect after-school snack. Makes approx. 3 dozen bites.
Author:
Emily ~ isthisREALLYmylife.com
Ingredients
4 bananas
1 cup natural peanut butter or your favorite nut butter
1 (10-oz) package dark chocolate chunks
1 T coconut oil or vegetable shortening
Instructions
Line a small baking sheet with parchment paper; set aside.
Slice bananas into ¼- to ½-inch rounds. Spread a small dollop of peanut butter on half of the small banana slices and top with second slice. Place on baking sheet and freeze for 15 to 20 minutes.
Microwave chocolate chunks and shortening on high 30 seconds; stir well. Microwave in 15-second increments, stirring after each, until chocolate is completely melted.
Remove banana bites from freezer and dip each one into melted chocolate. Return to parchment-lined baking sheet. Let stand until chocolate is firm. If not serving immediately, return bananas to freezer.
.
I was selected for this opportunity as a member of CLEVER and the content and opinions expressed here are all my own.
.
.
Visit my best of Is This Really My Life Pinterest board for more "yummy" posts.
.
.

Feel free to "like" Is This Really My Life on Facebook. It won't always earn you an extra entry in a giveaway but it will give you warm fuzzies.
Don't forget to sign up for free Is This Really My Life updates via RSS or email so you don't miss a single awesome post.
.