I'm not kidding. I'm totally going to be there bright and early when the Utah Tour de Donut kicks off its 4th annual cycling event on July 16, 2011.
…


…
I'm planning to do a few cycling events this summer to mix things up. Don't get me wrong, I enjoy those sprint triathlons, but I am quickly learning to love cycling, and I am looking forward to some long-distance rides come warmer weather (Goldilocks, Little Red Riding Hood and possibly Wonder Woman Century).
A 21-mile cycling event with donut stations every 7 miles sounds like the perfect balance of exercise and nutrition!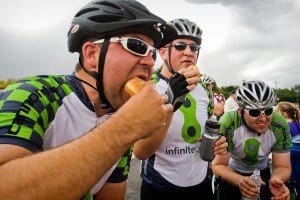 Camille over at Make It Work Mom tempted me with her recap from last year's event, so I'm totally going to do it this year and I think you should too! You can either make a run for it and kick some cycling butt (don't forget to power-eat those donuts by smashing two or three together, dousing them with water and shoving them into your mouth), or take a more casual approach and enjoy a morning of sunshine, family fun and donuts. (Did I already mention there would be donuts at the Tour de Donut?!?!)
This year you can even register as a team. Camille, Lady of Perpetual Chaos, Melissa (my ol' tri buddy) and I already have our team name (shhh…it's a secret!) and will be participating in a serious training program consisting of spin classes and lots and lots of donuts. We want to be ready when it comes time to cruise down a Tour de Donut donut lane!
…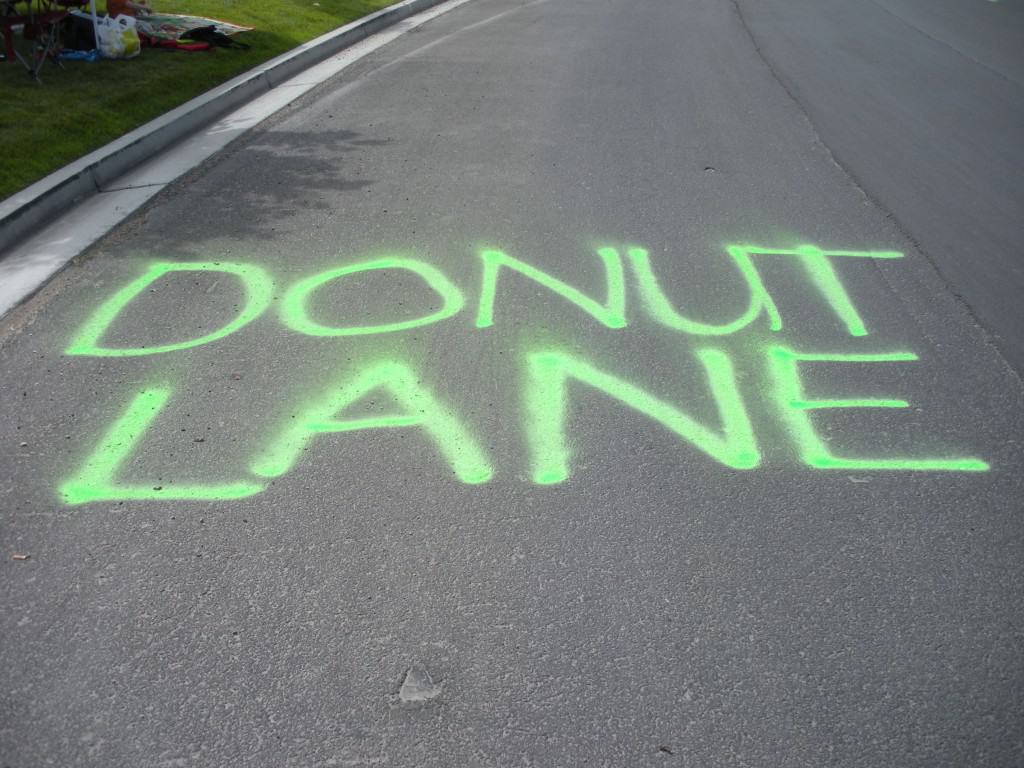 Image courtesy of Make It Work Mom
Many of Utah's cycling races fill up quickly, so don't wait too long to register for this one! PLUS you'll receive early bird pricing if you register ASAP ($40 instead of $50).
Make sure you tell them you heard about the Tour de Donut on ITRML!
P.S. Don't want to race but still want tobe a part of this super awesome event? You can register as a Tour de Donut volunteer! And guess what else? You can register as a family OR as tandem riders!
P.P.S. Or just come with pom poms and ginormous poster-board signs to cheer us on. (I'll even save you a donut, though I don't guarantee it will be light and fluffy by the time you get it.)