These frosted cream cheese sugar cookies are quick & easy and soft & chewy. Eat them frosted with sprinkles or leave 'em plain—they're yummy either way!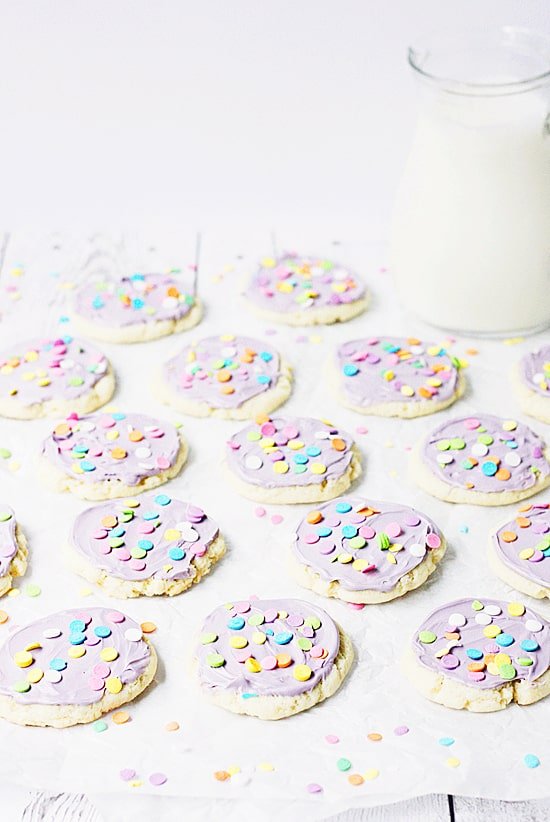 Today I'm guest posting on Paging Supermom as part of her annual Books Alive series. Last time I shared our favorite Elephant & Piggie book with a scrumptious recipe for salted caramel pecan ice cream.
Man, that ice cream is divine.
This summer I shared what's become one of my favorite picture books, I Like Myself, along with a recipe for frosted cream cheese sugar cookies that's as delightful as the character in the book.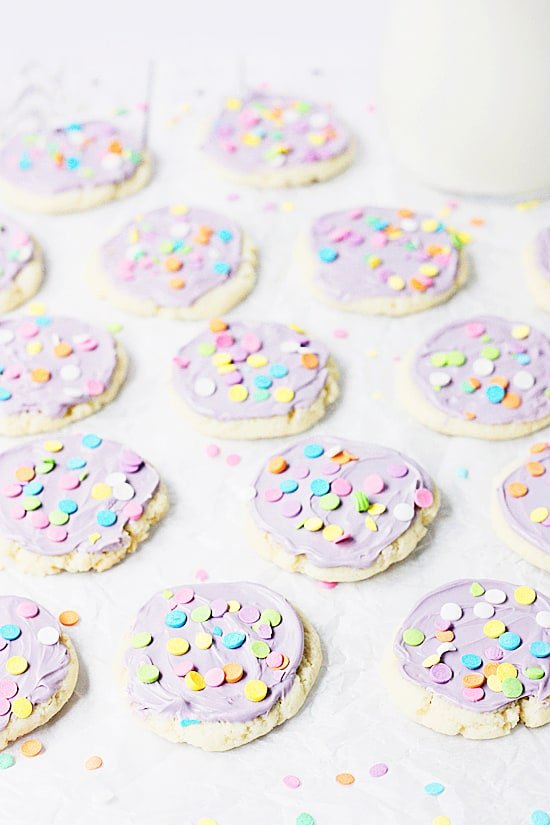 If you haven't read this book, you simply must. It has that "I don't care what people think" mantra so many of us need. I may love the book even more than my kids!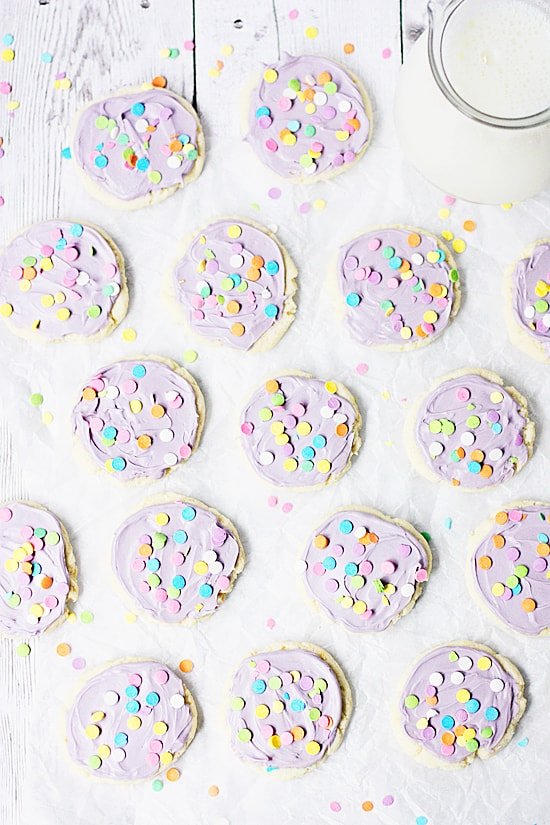 These sugar cookies pair perfectly with I Like Myself—they're fun, funky and unique. How can you help but smile when you see them?
They make you smile when you eat them, too.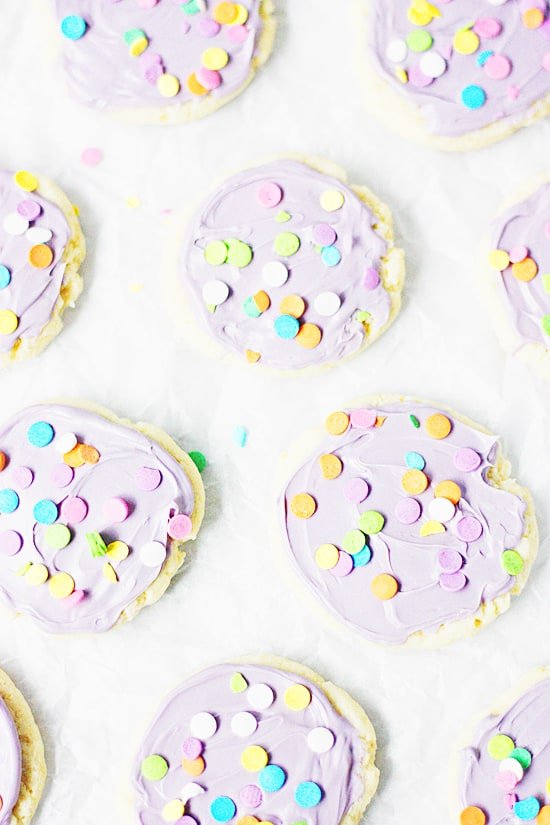 You'll find the full recipe for these purple polka-dotted cream cheese sugar cookies and get a sneak peek inside the book on Paging Supermom. I guarantee both will become favorites!
Here are a few more cookie recipes you might enjoy…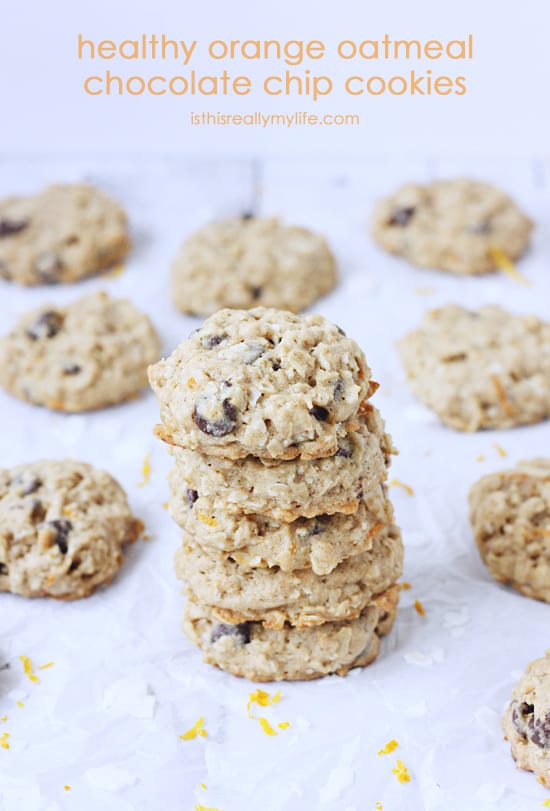 Healthy orange oatmeal chocolate chip cookies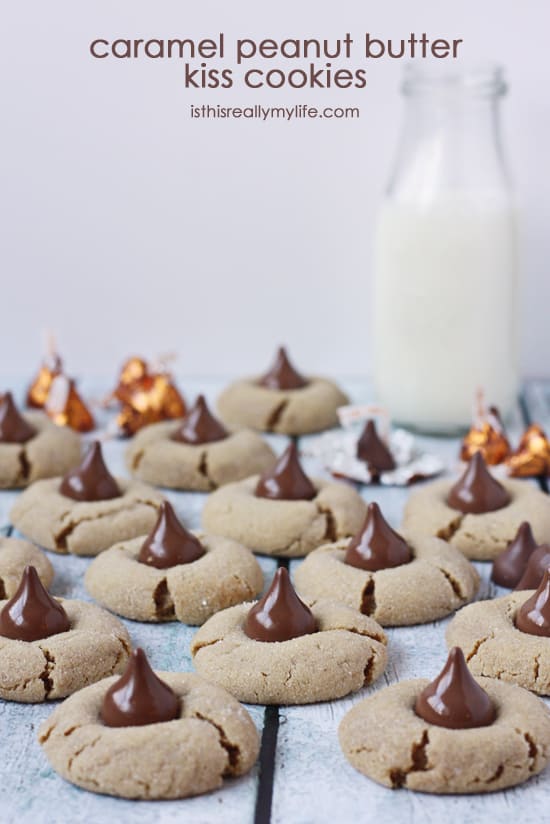 Caramel peanut butter kiss cookies