This is a sponsored post written by me on behalf of Crayola. All opinions are 100% mine.
I remember when the coolest product Crayola launched was a box of Crayola crayons complete with crayon sharpener. In fact, I still think that crayon sharpener is pretty cool. But I doubt my kids would think it as nifty as I did when they have something as fun and interactive as the new Crayola Color Alive app and Color Alive Action Coloring Pages.
.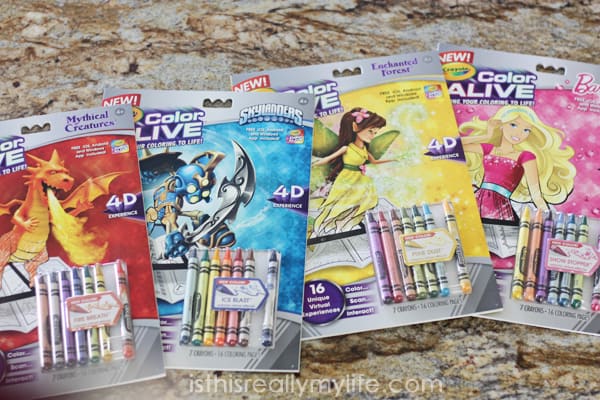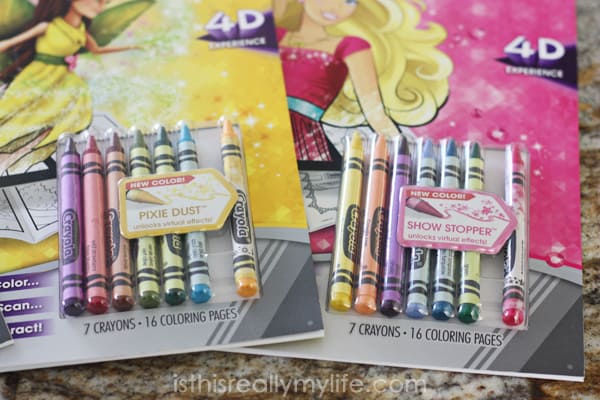 .
Do you see the Magic Crayon in each set? It unlocks virtual coloring effects and can be used on any of the Color Alive coloring pages. But I'm getting ahead of myself. Here's the down-low on the magic that is Crayola Color Alive:
Download the Crayola Color Alive app (it's free!) on an Android, iOS or Windows device.
Color a scene from the Color Alive Action Coloring Pages.*
Scan the Magic Crayon with the Color Alive app to unlock a virtual coloring effect like sparkles or fire. (Fire!)
Scan your finished masterpiece and watch your character come to life!
.
When the character comes to life, you can take photos of it, interact with it and save it to play with later (no pages needed!). George and Livi couldn't wait to get started with their Crayola Color Alive coloring books.
George, ever the gentleman, was all "ladies first" when it came to bringing their creations to life. Livi's fairy was absolutely adorable.
.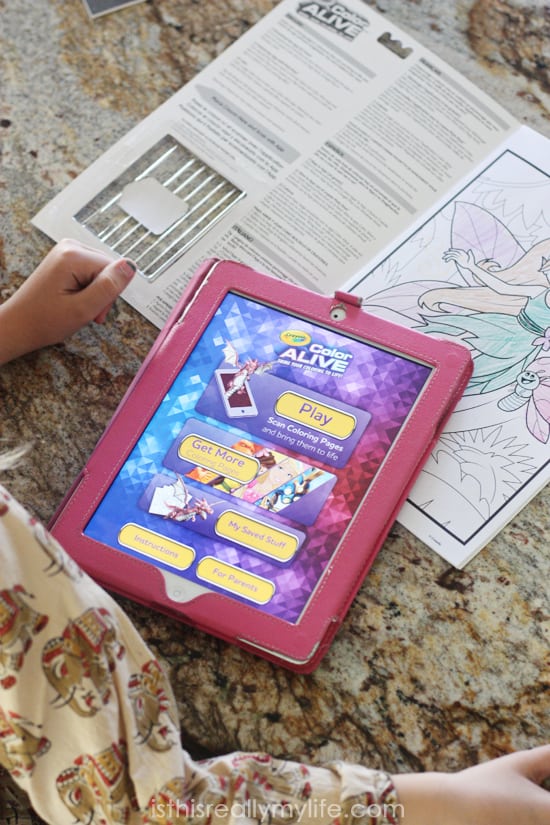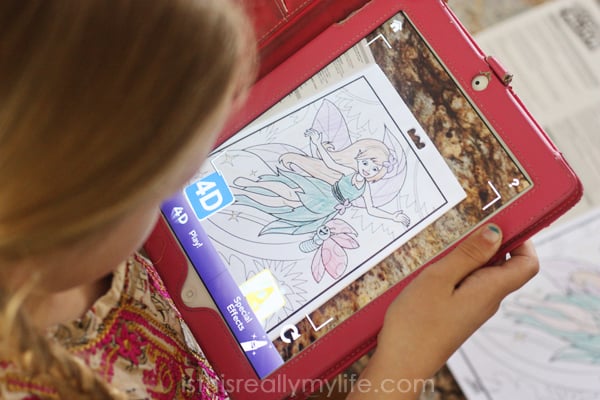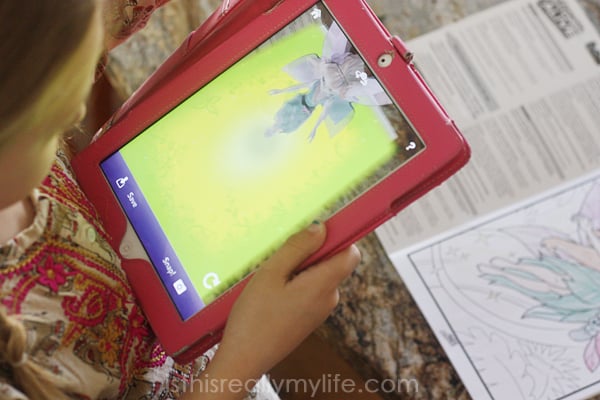 .
We couldn't help interacting with the new fairy friend and saved this image using the Color Alive app on my iPad.
Then it was George's turn. His Skylander dude was crazy fun.
.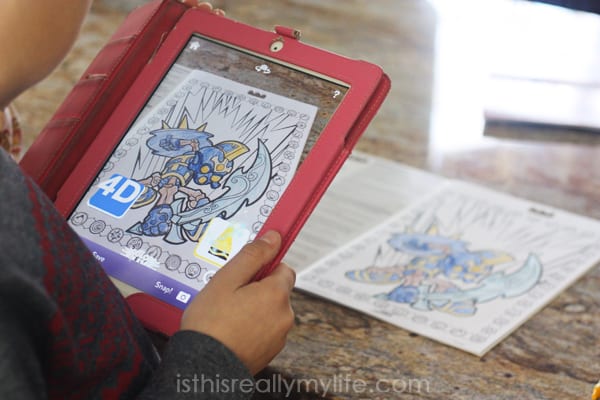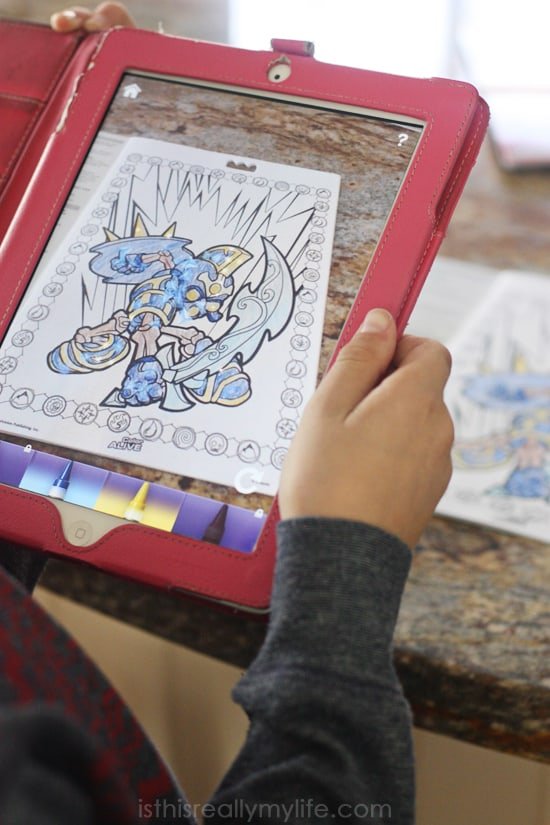 .
Check out those special effects! We had all kinds of sparkling and shimmering going on!
Of course we had to interact with the little dude.
.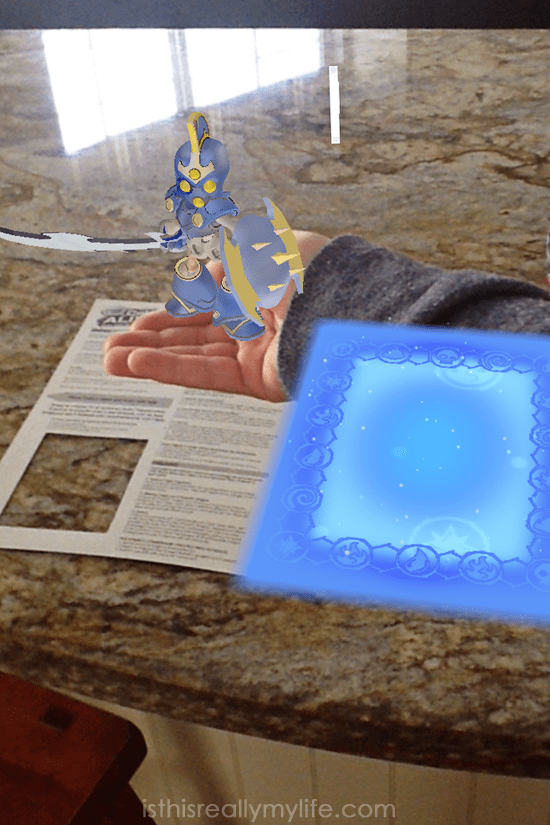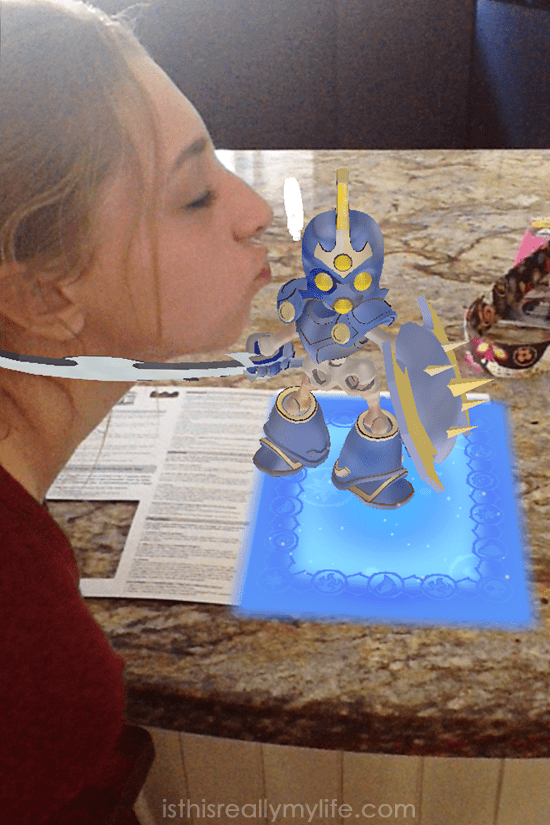 .
Apparently this Skylander doesn't like to be kissed...
Crayola means it when they say they can bring your coloring to life! The new Color Alive app and Action Coloring Pages may have changed coloring forever.
Enter the Color Alive Sweepstakes!
Crayola is hosting an awesome sweepstakes and entering is easy! All you have to do is upload a photo of your new Color Alive creation brought ot life using the Color Alive app for your chance to win some pretty great weekly prizes and one grand prize—a trip for 4 to the brand new Crayola Experience in Orlando, FL opening Summer 2015! Enter to win the Color Alive Sweepstakes and be sure to share your creations on social media using the hashtag #ColorAlive.
* You can buy a 16-page book for $5.99 or 8-page bundle with unlimited printing for $1.99. The app comes with a handful of free pages as well.
.


Feel free to "like" is this REALLY my life? on Facebook. It won't always earn you an extra entry in a giveaway but it will give you warm fuzzies.
Don't forget to sign up for free is this REALLY my life? updates via RSS or email so you don't miss a single awesome post.
.