Corn on the cob is high on the list of foods I could eat all summer long. There's something about a steaming corn cob chock full of juicy corn kernels that pop (for lack of a better term) when you bite into them. I've only ever eaten traditional corn on the cob—you know, the kind you boil then slather in butter and sprinkle with salt and pepper. Sometimes I get all fancy and cut the corn kernels off the cob.
Or maybe it's just lazy; flossing corn kernels out of teeth is exhausting.
This summer I think it's time to try something new like one of these 12 crave-worthy corn on the cob recipes. From your indulgent Mexican street corn to corn cobs topped with feta and herbs, you're bound to find a recipe you'll want to make multiple times this summer. And most of these can be made on the grill, an added bonus on those hot summer days!
.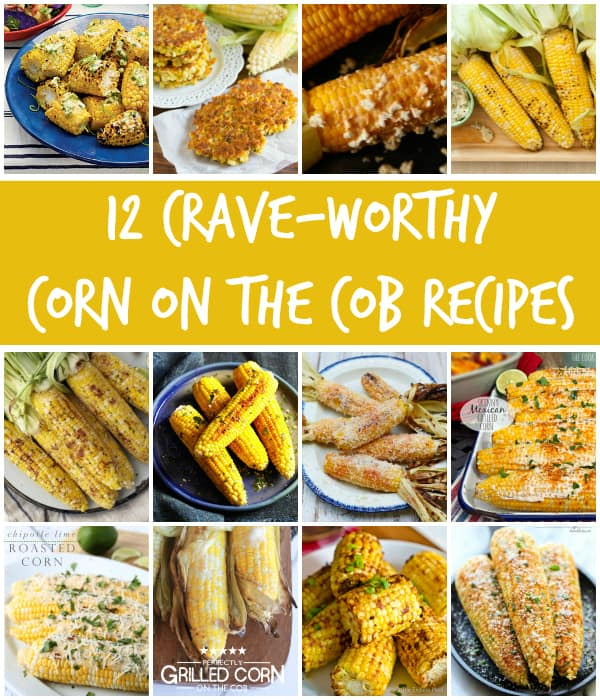 .

Grilled jalapeno-lime corn on the cob from My Recipes
.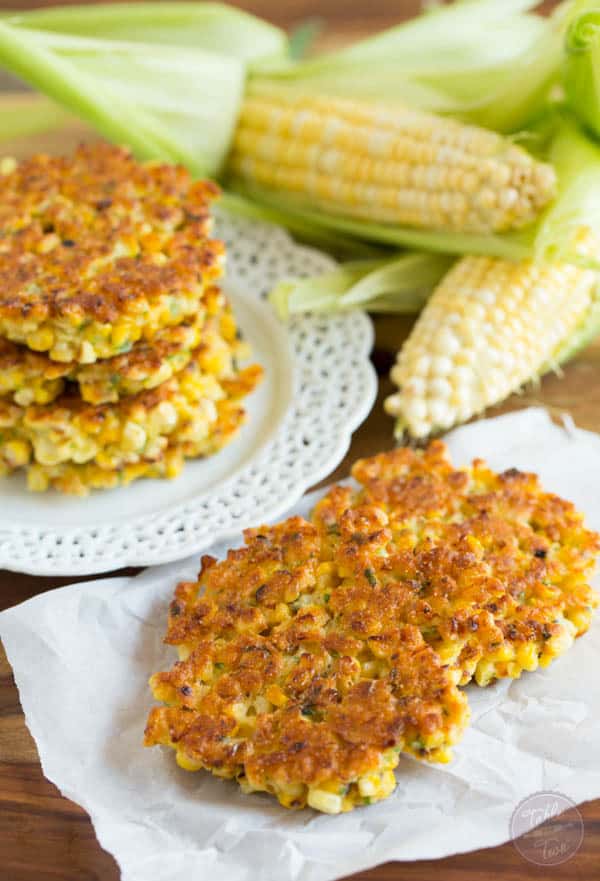 Grilled corn fritters from Table for Two (okay, not technically corn on the cob but I died when I saw this recipe–holy yum!)
.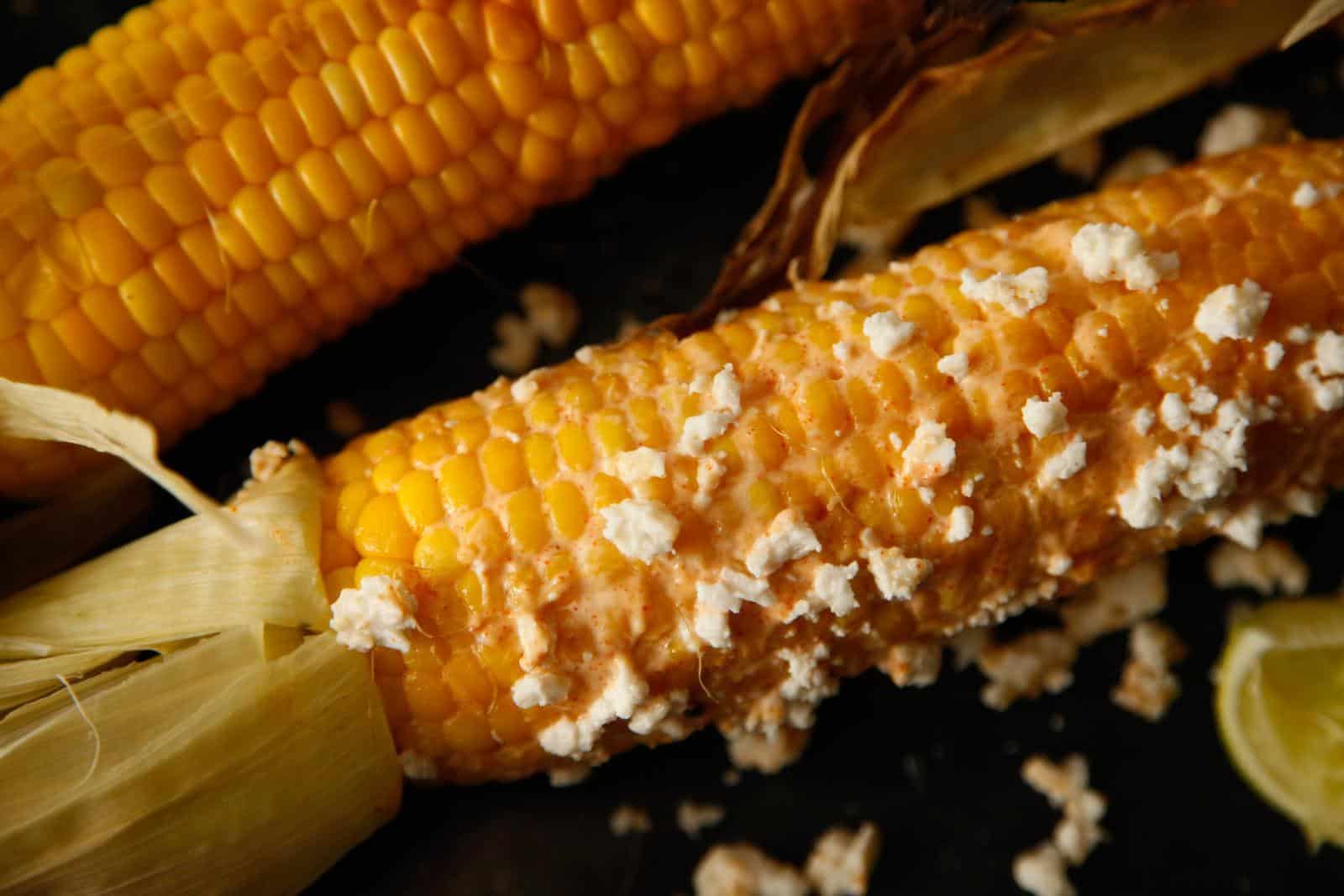 Grilled corn with cayenne, lime & cotija from Chow
.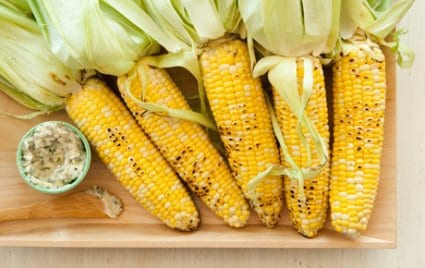 Corn on the cob with feta & herbs from Whole Foods
.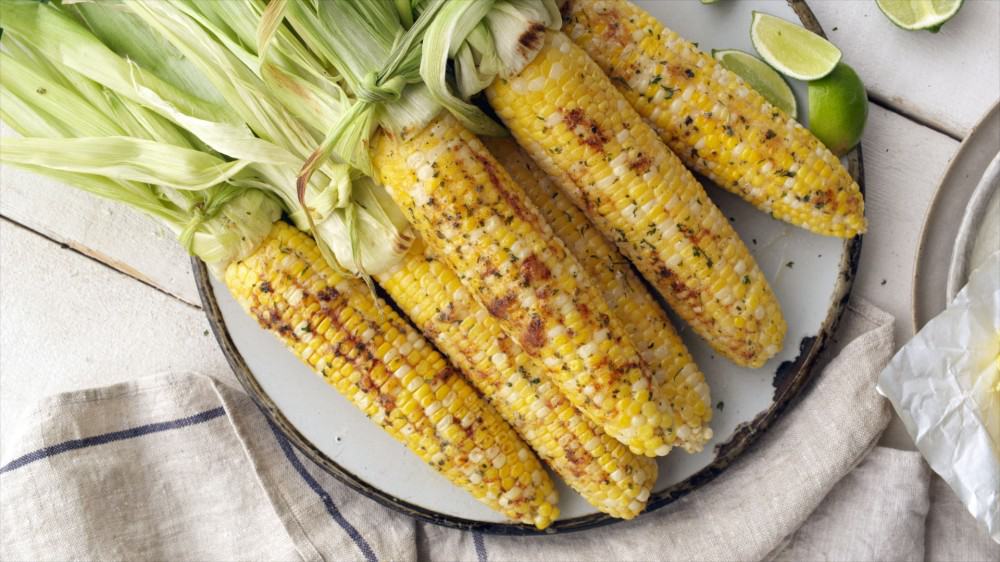 Oven roasted ranch corn on the cob from Hidden Valley
.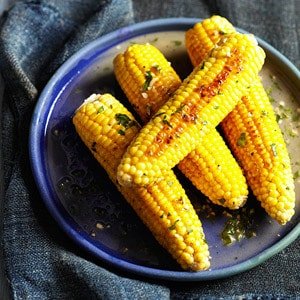 Pan-seared corn on the cob from Recipe.com
.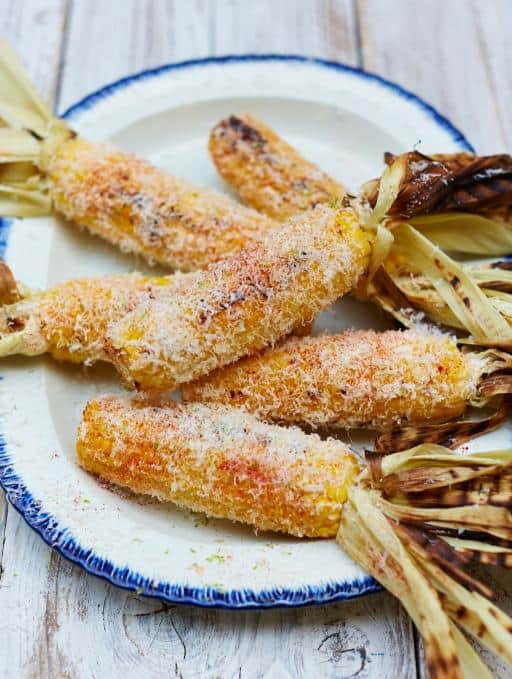 Bad-ass cheesy corn on the cob from Jamie Oliver
.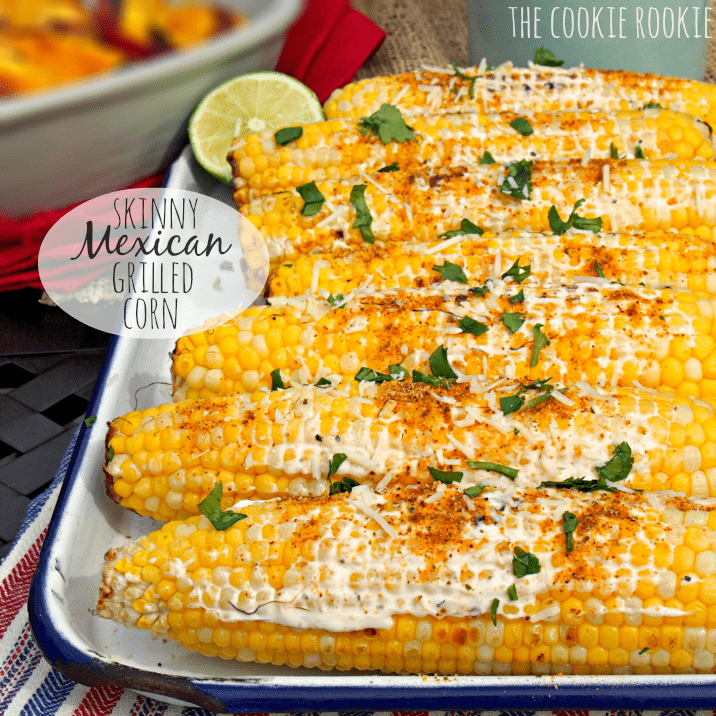 Skinny Mexican grilled corn from The Cookie Rookie (see below for the unhealthy version)
.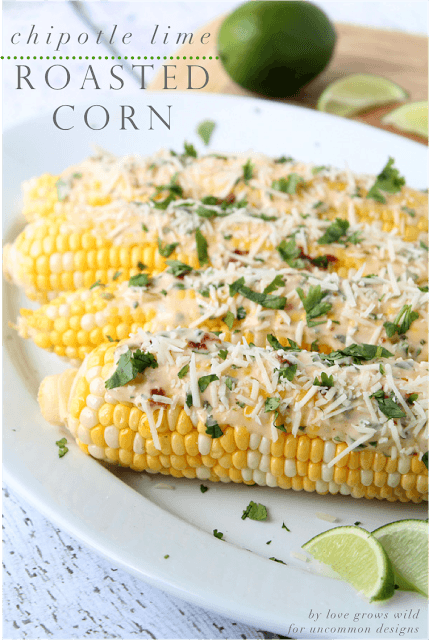 Chipotle lime corn on the cob from Uncommon Designs
.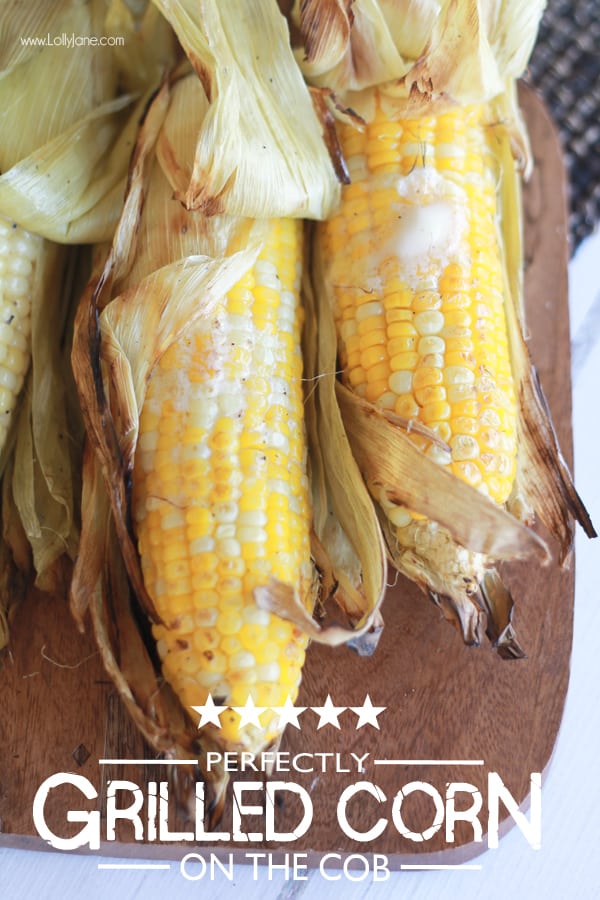 Perfectly grilled corn on the cob from Lolly Jane (yep, I have yet to grill corn)
.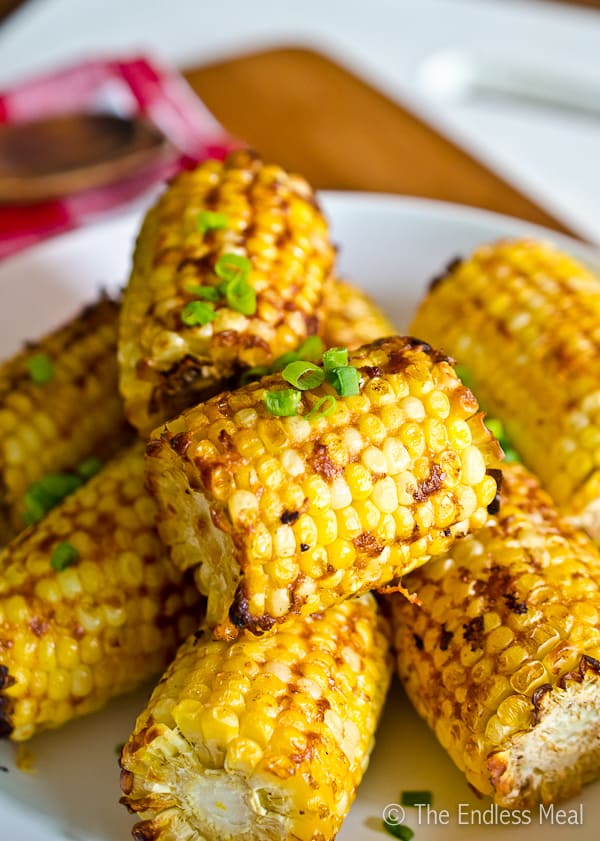 Smoky parmesan corn on the cob from The Endless Meal
.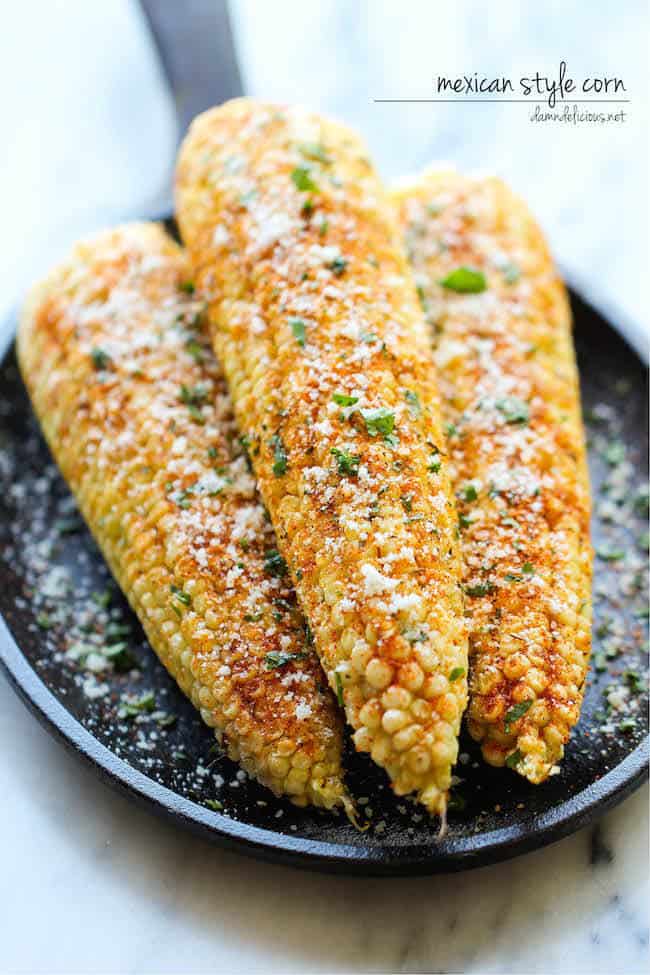 Mexican corn on the cob from Damn Delicious
.
If you're looking for some hot dog and hamburger recipes to go with your grilled corn, you should browse my burgers & hot dogs Pinterest board.
.
Follow Emily Hill's board burgers & hot dogs on Pinterest.
.

Feel free to "like" is this REALLY my life? on Facebook. It won't always earn you an extra entry in a giveaway but it will give you warm fuzzies.
Don't forget to sign up for free is this REALLY my life? updates via RSS or email so you don't miss a single awesome post.
.