If you buy Reese's eggs by the bagful (like me), you'll absolutely LOVE these copycat Reese's peanut butter eggs. Smooth, creamy, chocolaty and so easy!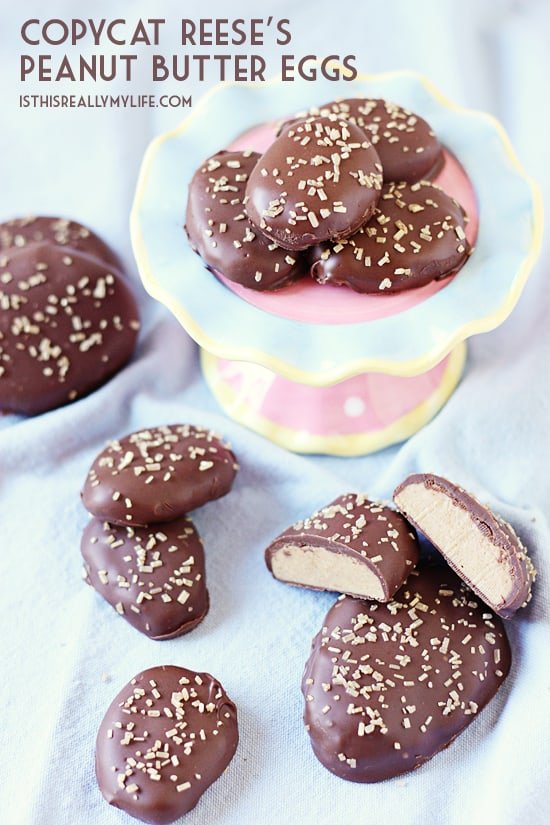 I have nothing whatsoever against buying "real" Reese's peanut butter eggs (or Cadbury eggs or Peeps or all the Easter candy), but sometimes it's kinda fun to make a homemade version of your favorite Easter candy. These copycat Reese's peanut butter eggs have been a favorite of mine since I first made them for Crafting Chicks a couple years ago.
Only the very best and my very most favorite recipes get repeated on this blog.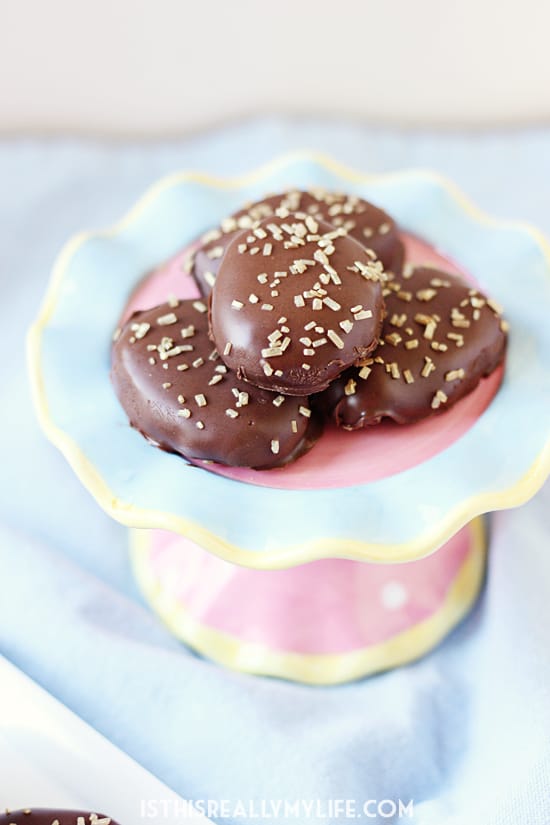 I had to laugh when I read some of the things I learned when making them the first time...
They are delightful and you can eat a half dozen before the sugar coma kicks in. (I'm talking about the mini size. You can only eat about 3 of the larger ones.)
Using all-natural peanut butter makes for a bit creamier center so you'll need to freeze rather than refrigerate them AND possibly refreeze as you dip.
Semi-sweet chocolate tastes even better than milk chocolate.
Melted chocolate quickly softens the peanut butter center.
Melted chocolate is yummy when licked off your fingers.
Star sprinkles look dumb on homemade peanut butter eggs.
You'll need to give a few away; if you don't, you'll eat them all.
Lessons 1, 3, 5 and 7 are the same for any chocolate-peanut butter recipe I make, especially if we're talking peanut butter fudge brownies or these chewy peanut butter cup cookies. Mmm...
How cute would these homemade Reese's peanut butter eggs look wrapped in treat bags and tied with some baker's twine?
Freaking adorable of course.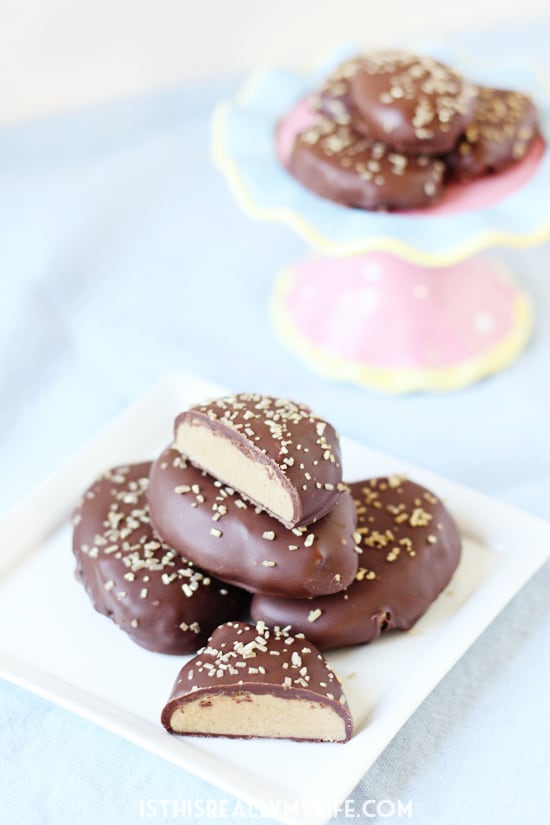 Printable recipe for Reese's copycat peanut butter eggs below. Enjoy!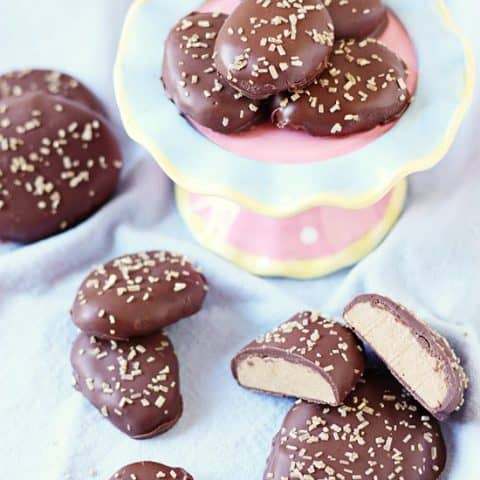 Copycat Reese's Peanut Butter Eggs
If you buy Reese's eggs by the bagful (like me), you'll absolutely LOVE these copycat Reese's peanut butter eggs. Smooth, creamy, chocolaty and so easy!
Ingredients
1 cup all-natural creamy peanut butter
¼ cup unsalted butter
1 cup light brown sugar
¼ tsp vanilla extract
1 ¼ to 1 ½ cups powdered sugar
2 cups semi-sweet chocolate chips
2 T shortening
Sprinkles (optional; I used gold-colored sugar sprinkles)
Instructions
Line a baking sheet with wax or parchment paper and set aside.
In a medium saucepan combine the peanut butter, butter, and brown sugar. Heat over medium-high heat, stirring constantly until completely melted and mixture just comes to a boil. Remove from heat.
Add the powdered sugar ¼ cup at a time, whisking until completely dissolved after each addition. If mixture seems way too runny, add another ¼ cup of powdered sugar. NOTE: You'll want to switch to a spatula or spoon after about ¾ cups or your arm will fall off from whisking.
Set pan aside and let cool to room temperature.
Using a medium cookie dough scoop or a heaping tablespoon, scoop peanut butter mixture and shape into eggs. For smaller eggs, use a small cookie dough scoop or heaping teaspoon. NOTE: Depending on the thickness of your peanut butter mixture, you may be able to roll them into a ball in your hand and then finish shaping them on the parchment paper. I scooped the mixture directly onto the paper and formed the egg shapes with my fingers because my mixture was a bit gooey.
Refrigerate (or freeze) for at least 30 minutes to allow the peanut butter eggs to set.
Once set, melt the chocolate chips and shortening together in the microwave on half power in 30-second increments, stirring after each until completely melted.
Using a fork, set a single peanut butter egg in the chocolate and flip it over to completely coat all sides. Remove it from the bowl and gently shake to remove any excess chocolate. Place on the parchment paper and sprinkle with decorations. Repeat with remaining peanut butter eggs.
Return the chocolate-dipped peanut butter eggs to the refrigerator for at least 30 minutes to set chocolate. Store in refrigerator in an airtight container until ready to serve.
Nutrition Information:
Yield:

12
Serving Size:

1
Amount Per Serving:
Calories:

446
Total Fat:

25g
Saturated Fat:

10g
Trans Fat:

0g
Unsaturated Fat:

13g
Cholesterol:

11mg
Sodium:

111mg
Carbohydrates:

56g
Fiber:

3g
Sugar:

49g
Protein:

6g
Here are a few more fantastic Easter-friendly crafts and recipes!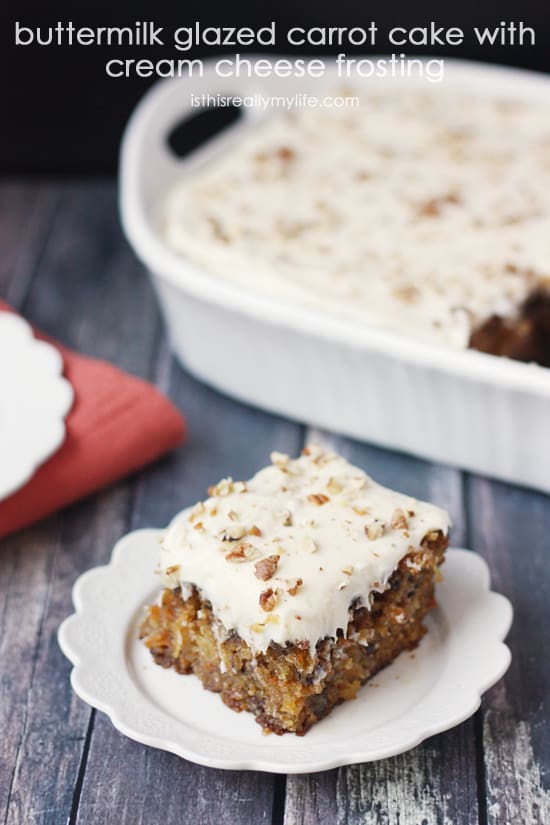 Buttermilk glazed carrot cake with cream cheese frosting (to DIE for!)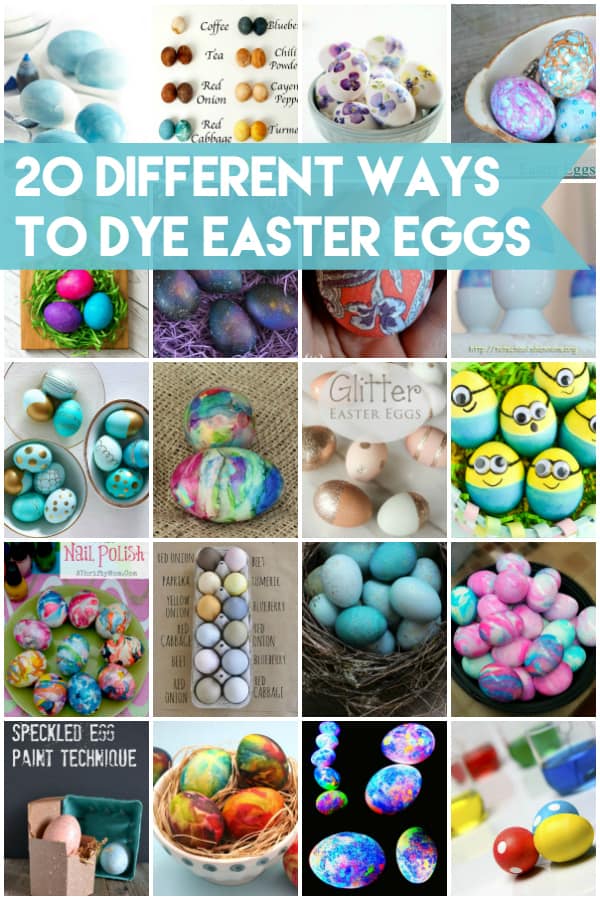 20 different ways to dye Easter eggs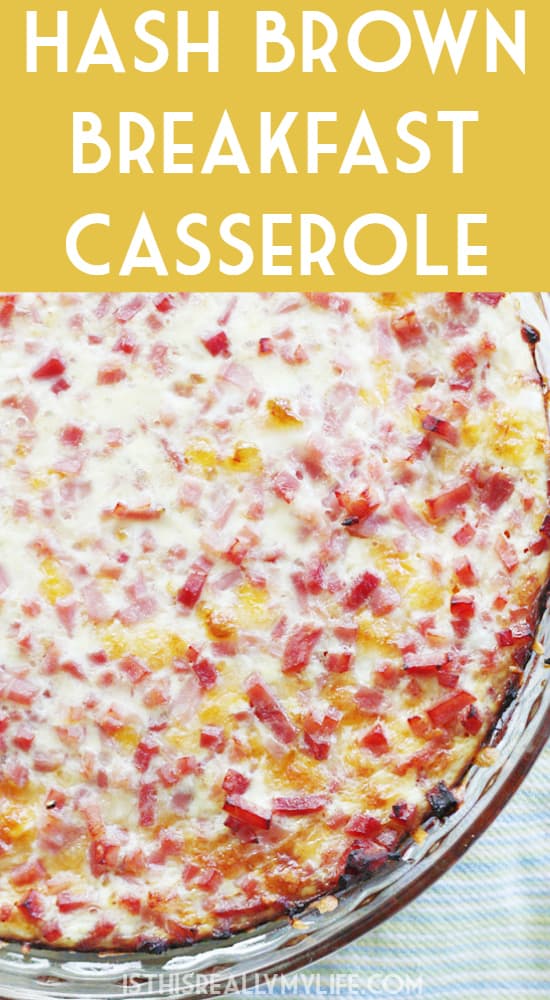 Hash brown breakfast casserole (perfect for Easter brunch!)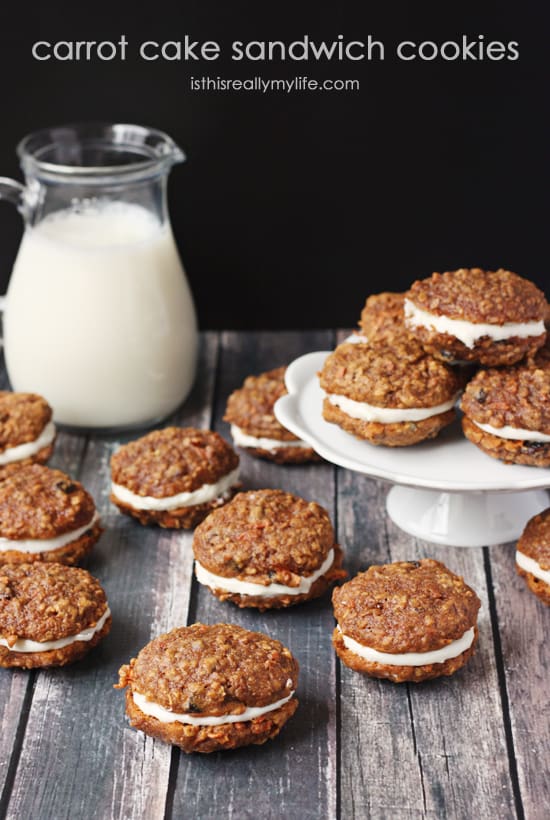 Carrot cake sandwich cookies (man, I love carrot cake!)