This is a product-provided, sponsored conversation that contains affiliate links. I received the Conair Quick Twist™ Double-Stranded Braider for my own personal use. All opinions, text and experiences are my own.
Does anyone else remember when there was a Barbie who came with a hair accessory that created super cool twists? My little sister had one, which makes me a lot older than I'd like to admit. Sometimes I would "borrow" it while she was happily preoccupied. Yes, I was a teenager but that contraption was pretty cool. Flash forward a good 25 years and I'm reliving those happy hair moments thanks to the Conair Quick Twist (#QuickTwist).
.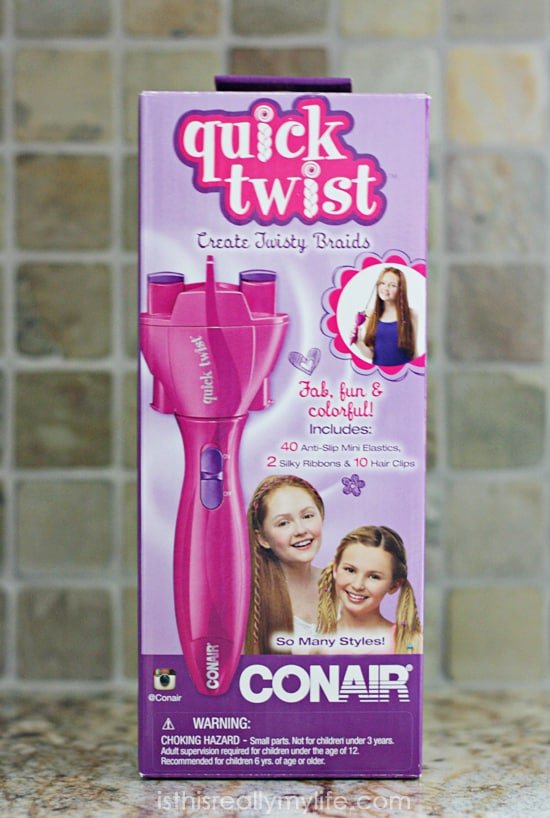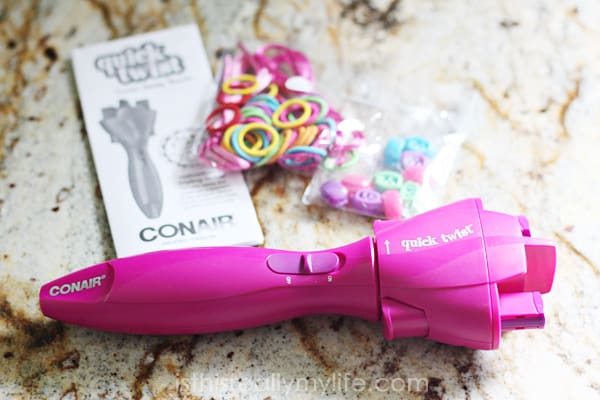 .
The Conair Quick Twist is a new twist on style that instantly creates beautiful, double-stranded twist braids at the push of a button—just like Barbie used to have! The Quick Twist comes with the Quick Twist itself (obviously) plus ribbons, hairbands and clips so you can get all twisty right out of the box.
.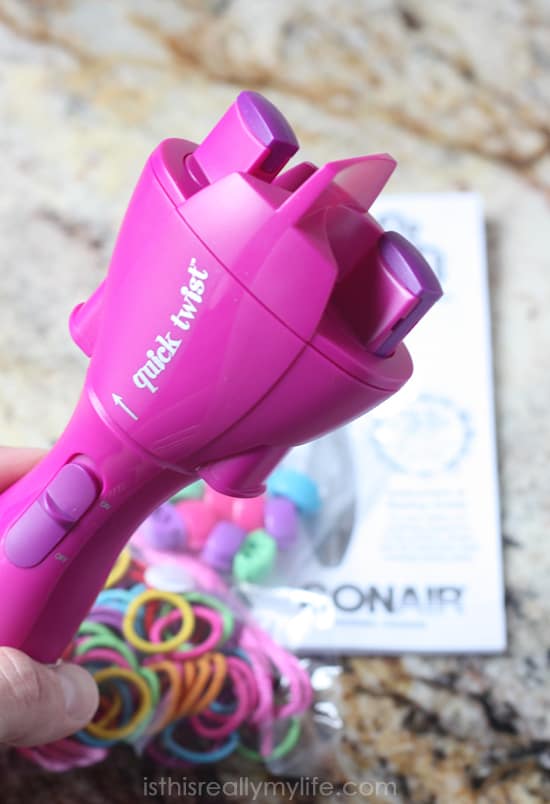 .
Madison and Olivia put the Conair Quick Twist to the test and it really was as easy as 1, 2, 3.
One, lock ends of hair into place and pull tight.
Two, slide the button up to turn on the twist and easily twist two strands all the way up.
Three, turn the top of the styler to twist the strands together making it as loose or tight as you want.
.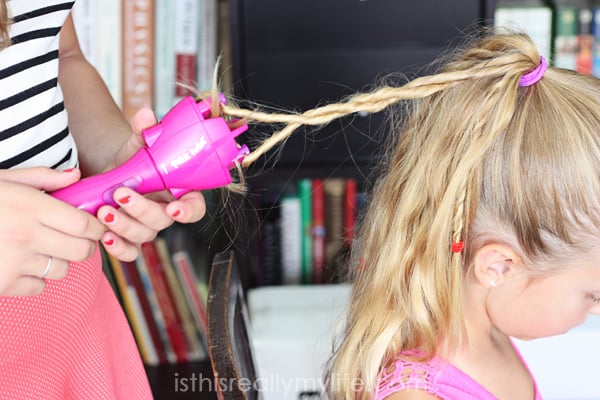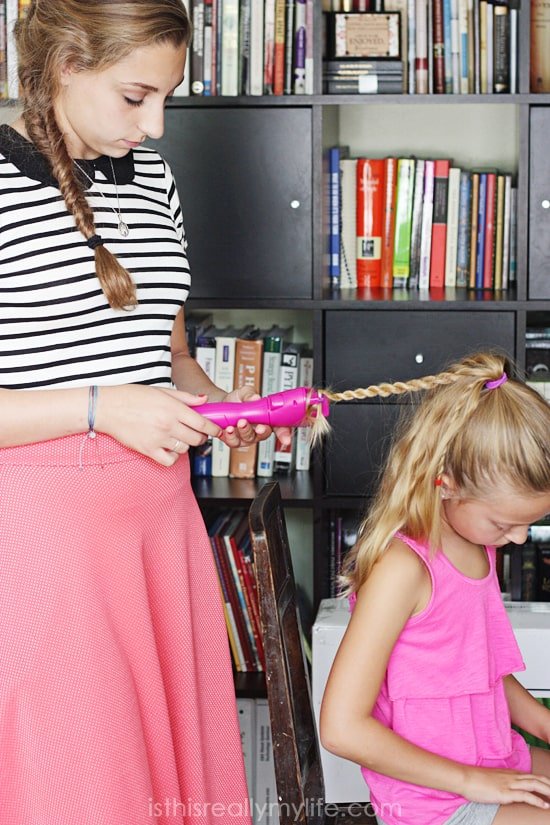 .
We used the Scunci anti-slip mini elastics, and while they were colorful, I still prefer to use the simpler, smaller clear elastics.
George had me try it on his hair and was disappointed to find it didn't work so well. But I bet I could use it on my bangs, twisting them and then securing them back with a bobby pin. I can't wait to try it!
A couple helpful tips when using the Conair Quick Twist:
Keep as much hair as possible away from the two strands you've inserted into the styler. Flyaways love getting "teased" into the final style.
Leave at least an inch of hair at the end of the locked hair otherwise you may hair slipping out as it twists.
Make sure you turn the top of the styler the correct direction when twisting the two twisted strands together or your twist may untwist itself.
.
The Conair Quick Twist™ is available at major specialty, drug and mass retailers nationwide.
To learn more about the Conair Quick Twist, visit www.conairquicktwist.com.
For more beauty tips, tricks and giveaways,LIKE Conair on Facebook and follow them on Twitter, Instagram, and Pinterest!