These non-traditional coconut monster cookies feature M&Ms, chocolate chips, peanut butter chips & coconut...and they're monstrously good!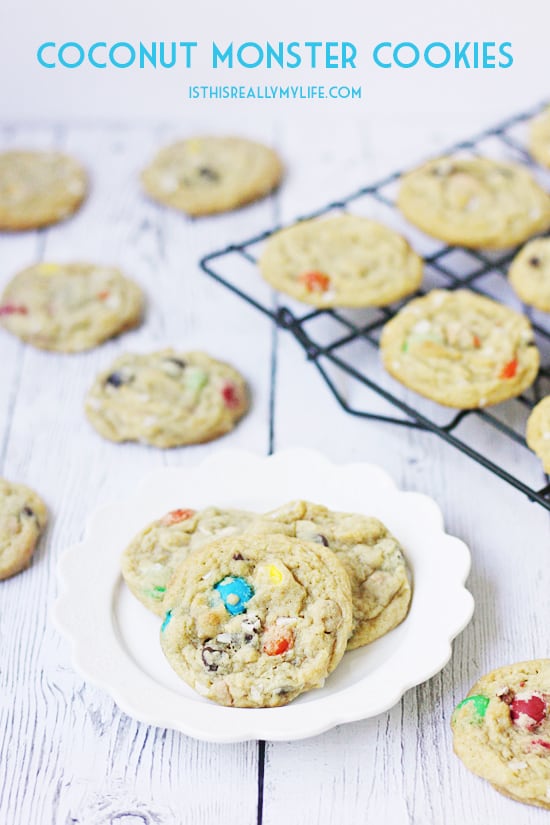 Sometimes I browse the grocery store baking aisle much longer than I should. I can't help it—so many fun things line the shelves and you never know what you'll discover. On my last visit to Walmart, I stumbled across the new Sam's Choice recipe mix-ins. There were at least three varieties and I couldn't resist grabbing a couple. You know me, I'm all about taste testing new dessert ideas.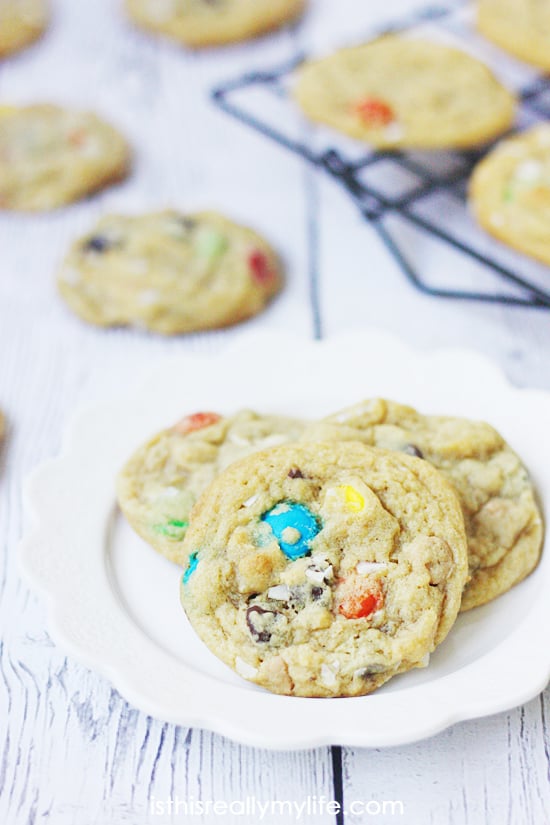 These coconut monster cookies used the Dream Bars recipe mix-in, and yes, you're supposed to make peanut butter bar cookies with them.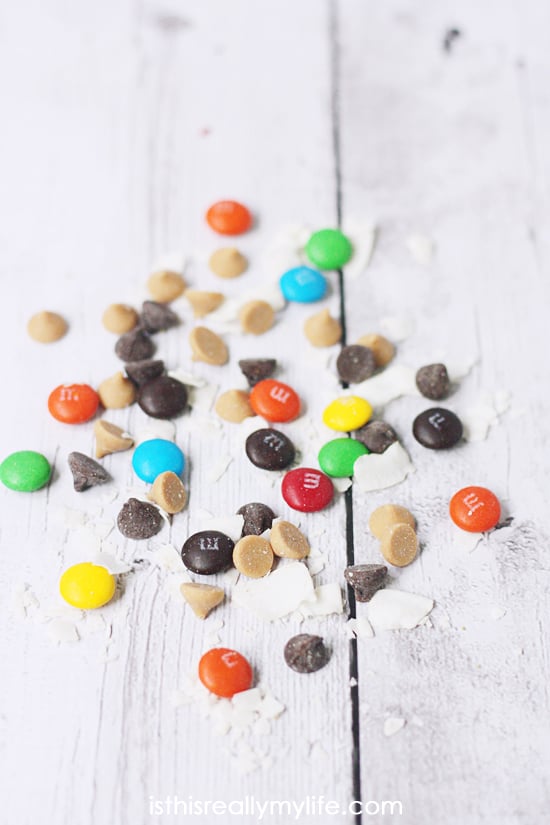 While I'm sure those are delightful, I wanted to test it out in my favorite cookie dough. Pretty sure they were just as delightful because I couldn't stop eating them.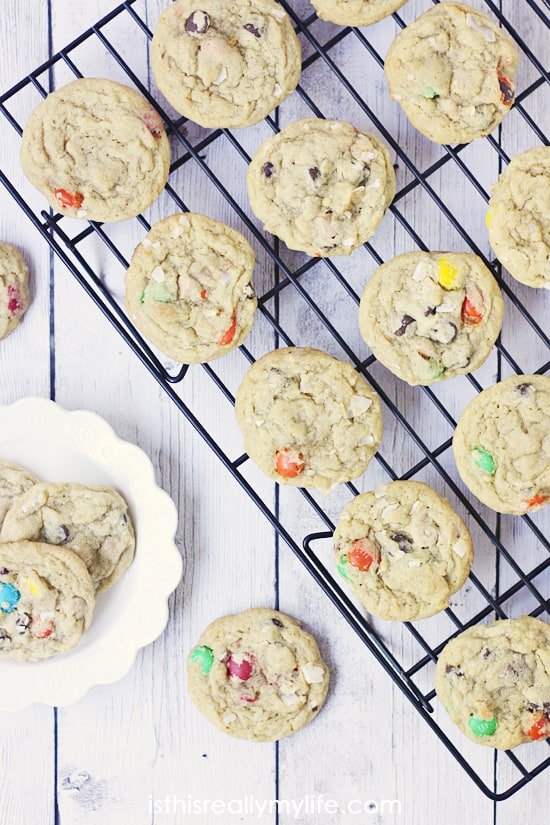 You could totally make these without the pre-packaged add-ins, but sometimes you're lazy and don't always have peanut butter chips or M&Ms on hand because if you did, you'd eat the entire bag before baking anything with them.
It's a real problem.
But if I had to guess, I'd say there's about a ½ cup of each mix-in, so you can totally make these without the Sam's Choice Dream Bar Recipe Mix-Ins. Either way, they're absolutely delicious fresh from the freezer...
Printable recipe for coconut monster cookies below. Enjoy!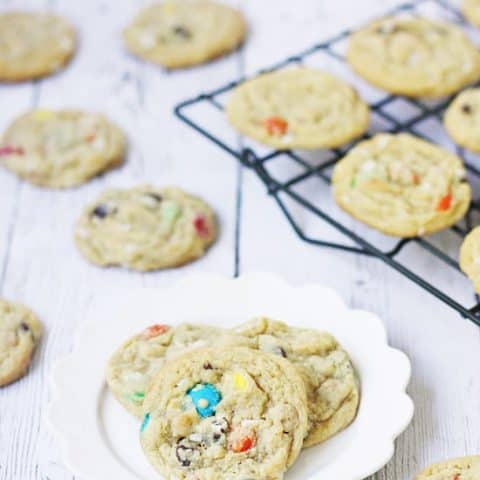 Coconut Monster Cookies
A tasty variation of the traditional monster cookies recipe. If you don't have or want the Sam's Choice Recipe Mix-Ins Dream Bar Blend, see the notes for substitutions.
Ingredients
2 ¼ cups flour
1 tsp baking soda
1 cup salted butter, softened
¾ cup packed light brown sugar
¼ cup granulated sugar
1 (3.4-oz) package vanilla pudding mix
2 eggs
1 tsp vanilla extract
1 (12-oz) package Sam's Choice Recipe Mix-Ins Dream Bar Blend
Instructions
Preheat oven to 350 degrees.
Combine flour and baking soda in a medium bowl; set aside.
Cream together butter and sugars in a large bowl. Beat in instant pudding mix until blended. Add vanilla and eggs and mix well.
Add flour mixture and mix until thoroughly combined. Fold in Dream Bar Blend.
Place rounded tablespoonfuls of dough on ungreased cookie sheet or silicone baking mat. Bake for 10 to 12 minutes or until edges are set. Let cool 2 minutes before removing to a wire rack to cool completely.
Notes
If you don't want to use the Dream Bar Blend, try substituting a ½ cup for each mix-in (½ cup semisweet chocolate chips, ½ cup peanut butter chips, ½ cup M&Ms, ½ cup dried coconut).
Here are a few more of my favorite cookies that are super freezer friendly.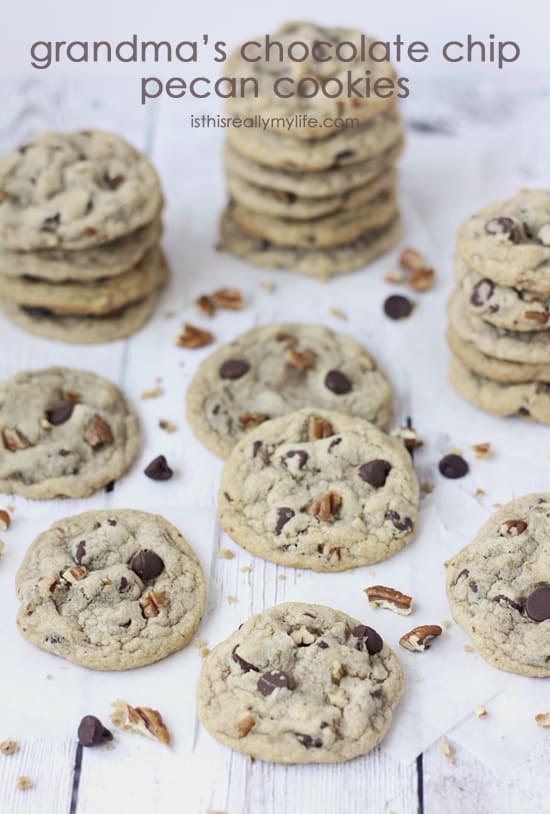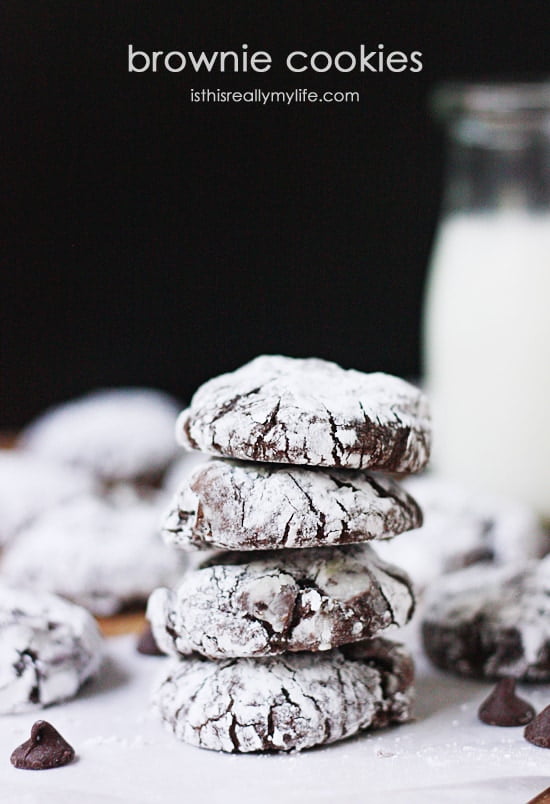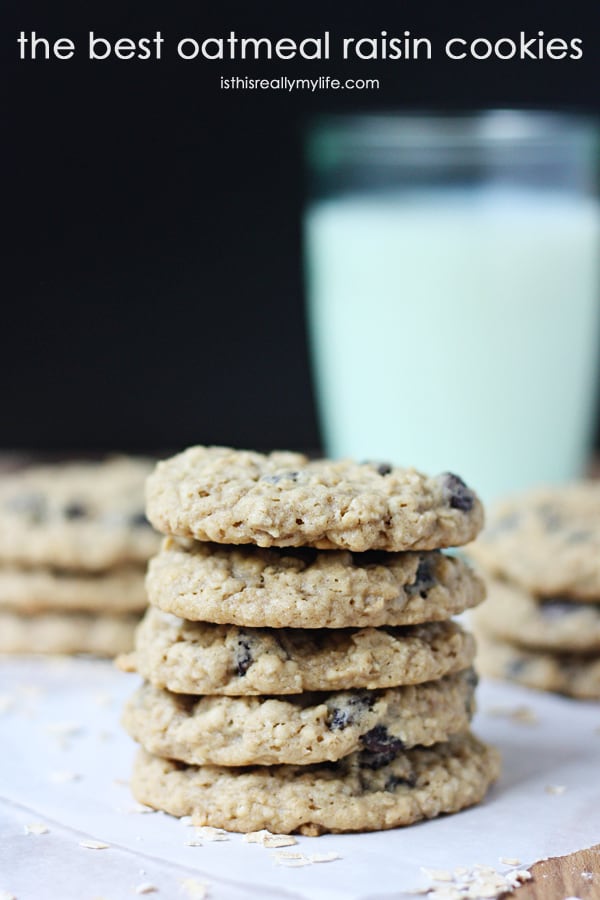 Amazing oatmeal raisin cookies