Listen up, locals. If you're as excited as I am to shop at experience the new City Creek Center in downtown Salt Lake City, you'll want to attend the Center's Preview Gala & Charity Event the evening of Wednesday, March 21st from 6:30 to 9:30 p.m.
That's the day before City Creek Center officially opens.
...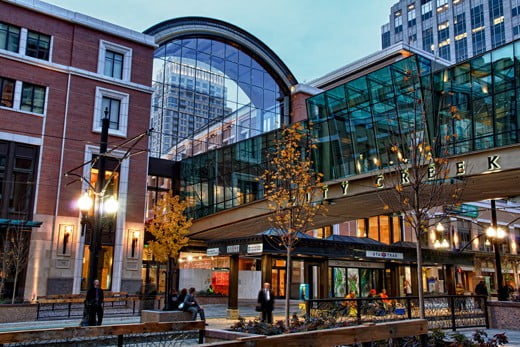 ...
Who wouldn't love a sneak peek of downtown Salt Lake City's newest shopping/dining/leisure-ing destination? (I love making up new words, don't you?) While sneak peeking you'll enjoy:
Complimentary parking
Ongoing entertainment
Food and refreshments
A hospitality suite with DJ, hors d' oeuvres, beer and wine
By the way, you can totally have my alcohol if you'll give me your Diet Coke.
And let's not forget an entire evening of shopping without the grand opening crowds!
...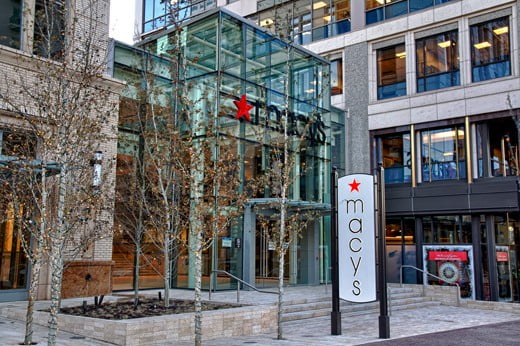 ...
Even better—I know...what's better than crowd-free shopping at fabulous stores like Macy's, Nordstrom, Michael Kors, Tiffany & Co., BCBGMAXAZRIA, Papyrus, Porsche Design and Coach , but seriously, this is better—100% of the ticket sales from the Gala benefit local charities including The Road Home, Ballet West, Junior League of Salt Lake City and Utah's Hogle Zoo.
...


...
One adult ticket is $50. Guests will receives a $20 VISA gift card upon arrival at the Gala—a gift card that can be used at any of the City Creek Center retailers.
I love it when someone enables my shopping habit.
Guests will also receive exclusive deals at the shops plus the awesome experience of being one of the first to shop at City Creek Center before it officially opens.
You can purchase tickets and read more about the event on City Creek Center's website at ShopCityCreekCenter.com/charityevent.asp. Tickets are LIMITED and sure to sell out quickly, so don't wait!
Still not ready to purchase tickets? Let me give you a few more reasons why you should attend the City Creek Center Preview Gala & Charity Event:
I will be there and shopping and eating is way more fun with friends.
If you come and bring a male "plus one," the men can hang and chat while we shop (less painful for everyone involved).
You'd be supporting local charities and everyone should support a worthy cause whenever they can.
If you're supporting a local charity by attending, everything you buy that evening is tax deductible.*
* Totally not true but it sure sounds good.
A while ago a computer simulation of the new City Creek Center circulated among locals (and families of locals) alike:
...

City Creek Center from Nancy on Vimeo.
...
And now we're talking about attending a pre-opening event. Crazy.
If you'd like to see actual photos of the Center, you'll find a photo gallery organized by month on the City Creek Center website. Pretty amazing if you ask me. Perhaps this week's family night activity will consist of crafting a paper chain to count down the days until the Gala. (No one will mind as long as dessert is involved.)
Hope to see you March 21st!