Disclosure: Tillamook provided me with coupons for free containers of Tillamook ice cream. I plan to use each and every one.
I fell in love with Tillamook ice cream last summer and I haven't yet met a flavor I didn't like. But what's not to like when you're talking Tillamook. And ice cream. And whipped cream. And nuts. And an Oreo crust that come together in the form of a sinful chocolate peanut butter ice cream pie.
.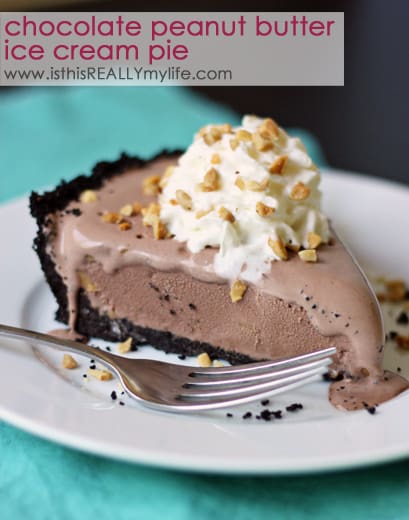 .
I took Tillamook's Chocolate Peanut Butter ice cream, which features these fabulous ribbons of peanut butter running throughout the cream chocolate ice cream. I threw that into a homemade Oreo cookie crust, topped it with whipped cream and nuts and had an ice cream pie that may have trumped my favorite grasshopper ice cream pie.
I believe the first words out of my brother-in-law's mouth were "Holy. Crap."
And I believe I said the same thing when I finally took a bite after photographing said ice cream pie. And then I took more bites because there was no way that slice of chocolate peanut butter ice cream pie was going back in the freezer.
In other news, Tillamook does make some of the best medium cheddar cheese (and pepper Jack and sharp cheddar) around…and they make my absolute most favorite yogurt.
Try the marionberry and pomegranate blackberry yogurt flavors. You can thank me later. 
Printable recipe for chocolate peanut butter ice cream pie below.
…

Chocolate Peanut Butter Ice Cream Pie
Ice cream pies are one of my most favorite desserts because they are super easy to make and always a delight to eat. This one features chocolate peanut butter ice cream in an Oreo cookie crust.
Author:
Emily ~ isthisREALLYmylife.com
Ingredients
Crust
25 Oreo cookies, crushed
¼ cup butter, melted
Pie
1 carton Tillamook Chocolate Peanut Butter ice cream
Whipped cream
Nut topping
Optional toppings: chopped Reese's Peanut Butter Cups, hot fudge, chocolate chips
Instructions
Crust
Place crushed Oreo cookies and melted butter in a medium bowl. Mix until thoroughly combined.
Press into a 9-inch pie pan. Set aside.
Pie
Soften ice cream by letting sit on counter for 10 to 15 minutes or microwaving on low power (30%), stirring between 30-second intervals.
Gently scoop into pie crust and spread evenly.
Place in freezer until set (approximately 3 to 4 hours).
Remove a few minutes before serving so ice cream softens enough to slice. Serve topped with whipped cream and nuts.
Notes
* I like to use my food processor to crush the Oreo cookies. You get a much finer crumb and texture that way, but a good ol' rolling pin and Ziploc bag work well too.
…
If you're a chocolate peanut butter fan, you might also enjoy these CPB recipes. (I totally just made up that acronym; I kinda love it.)
…
…
…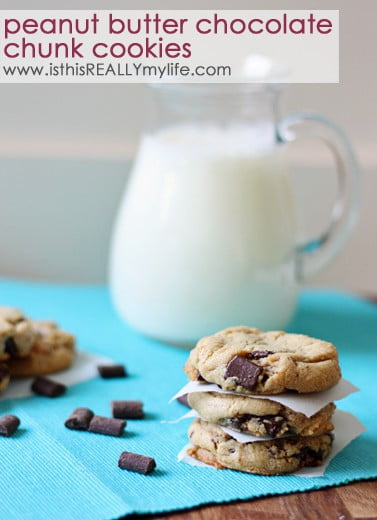 Peanut butter chocolate chunk cookies
…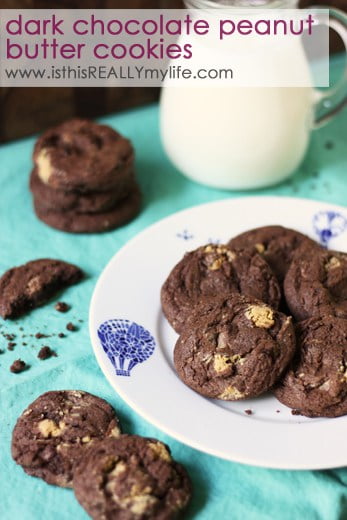 Dark chocolate peanut butter cookies
…

Feel free to "like" is this REALLY my life? on Facebook. It won't always earn you an extra entry in a giveaway but it will give you warm fuzzies.
Don't forget to sign up for free is this REALLY my life? updates via RSS or email so you don't miss a single awesome post. …