And guess what? If you don't like chocolate chips, they turn into three-ingredient pumpkin cookies!
Of course, who would eat pumpkin cookies without the chocolate chips? I mean, come on. I throw chocolate chips into everything I possibly can—cookies, cakes, cupcakes, pound cake, brownies, pancakes, waffles, muffins...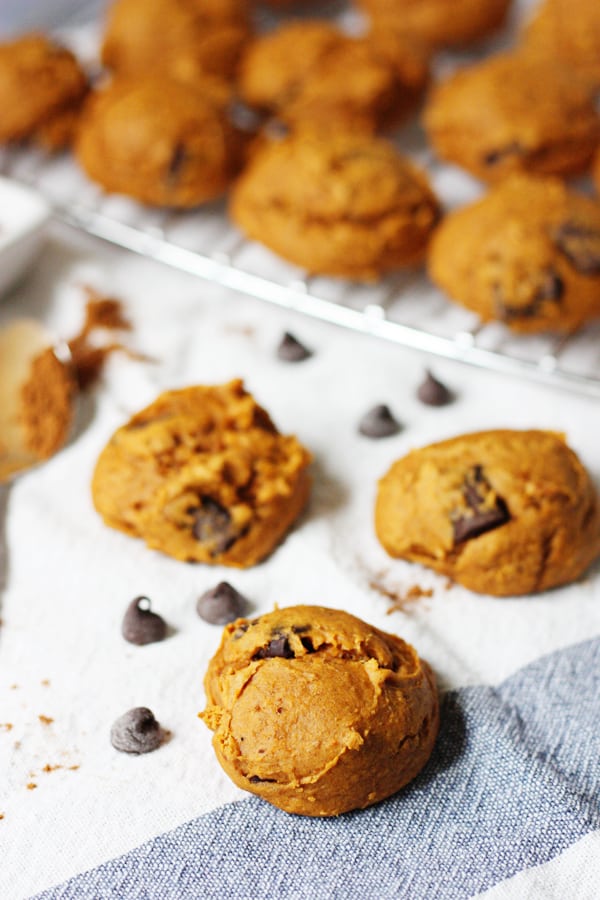 These four-ingredient chocolate chip pumpkin cookies use a spice cake mix, small can of pumpkin, pumpkin pie spice and chocolate chips—or chocolate chunks if you find your stash of semisweet chocolate chips running low.
If you're desperate you could make these using only the spice cake mix and pumpkin for a total of two ingredients (and the equivalent of the popular Weight Watchers recipe).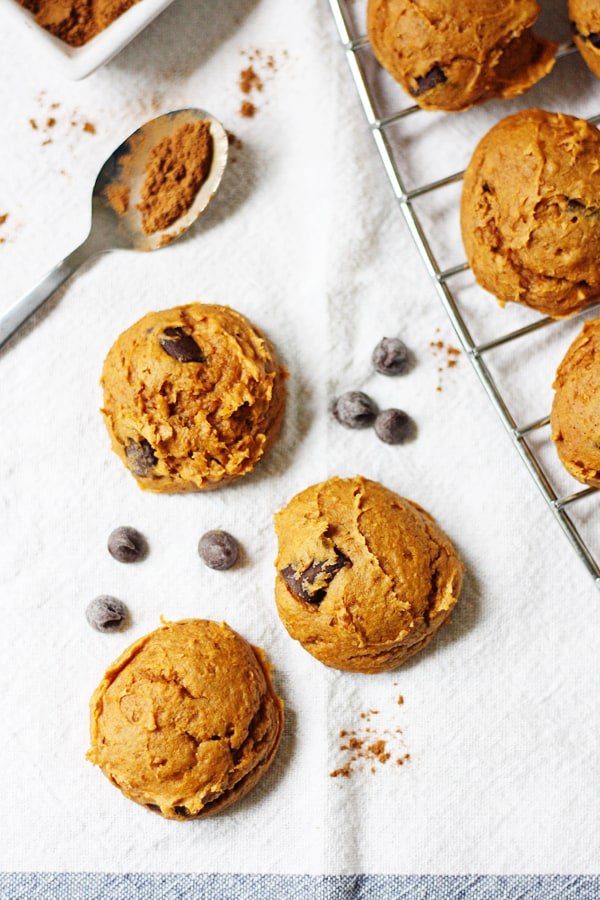 Printable recipe for four-ingredient chocolate chip pumpkin cookies below.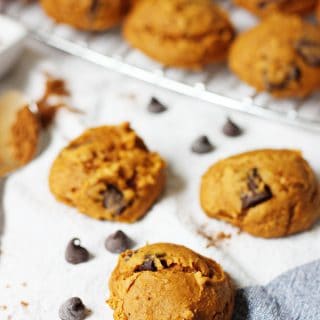 Four-Ingredient Pumpkin Cookies
Super easy pumpkin cookies. You could even make these with just two ingredients: spice cake mix and pumpkin. But why would you want to get rid of the chocolate chips? Chocolate makes the world go around!
Ingredients
1 (18.25-oz) box spice cake mix
1 (15-oz) can solid pumpkin
½ tsp pumpkin pie spice
1 cup semisweet chocolate chips
Instructions
Preheat oven to 350 degrees. Lightly grease a large cookie sheet.
In a large bowl combine spice cake mix, pumpkin and pumpkin pie spice. Fold in chocolate chips.
Drop dough by rounded tablespoons onto cookie sheet about 2 inches apart. Bake 15 to 18 minutes or until cooked through.
Remove from oven and let cool 2 minutes on pan. Remove to wire rack and cool completely.