This week is all about back to school thanks to guest posts by some of my dearest blogging friends. Today's post from Lindsey may have you re-thinking your family's most important back-to-school tradition.
…
Do you have a tradition that you do with your family the night before school starts? We do: It's called routine.
My little boys are their best little selves when we are routine-ing. I am all for going the extra mile into the world of excess (that's my comfort zone, in fact), but not the night before school starts for my guys. No parades or parties—we eat a normal dinner as a family around the table, we lay out our clothes for the next day, we make sure the backpack is ready to go and we go to sleep at the normal time.
I used to be an elementary school teacher and I've seen the power of routine. Routines lower the anxiety of children and empowers them because they know what's coming next. Routines keep the fighting to a minimum. I don't know about you but lowered anxiety, empowerment and no fighting sounds like a pretty great start to the new year.
Aside from taking a picture of my little dudes on the front porch wearing their backpack on the first day of school (something my mom did for us growing up), the very best gift I can give my children as they walk through the doors of their classroom is a good routine at home.
…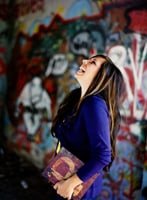 Lindsey Redfern makes me smile. Like all the time. I can never get enough of her buoyant, delightful personality, and her laugh…let's just say it's pure awesomeness. Lindsey has some serious (as in amazing and inspiring) stories to tell. I've laughed, I've cried, I've stood up and cheered. And those boys of hers? I could eat them up.
…
…


Feel free to "like" is this REALLY my life? on Facebook. It won't always earn you an extra entry in a giveaway but it will give you warm fuzzies.
Don't forget to sign up for free is this REALLY my life? updates via RSS or email so you don't miss a single awesome post.
…