These chewy chocolate chip cookies are seriously delish thanks to crispy edges and the chewiest center ever. Best eaten hot from the oven (of course).
.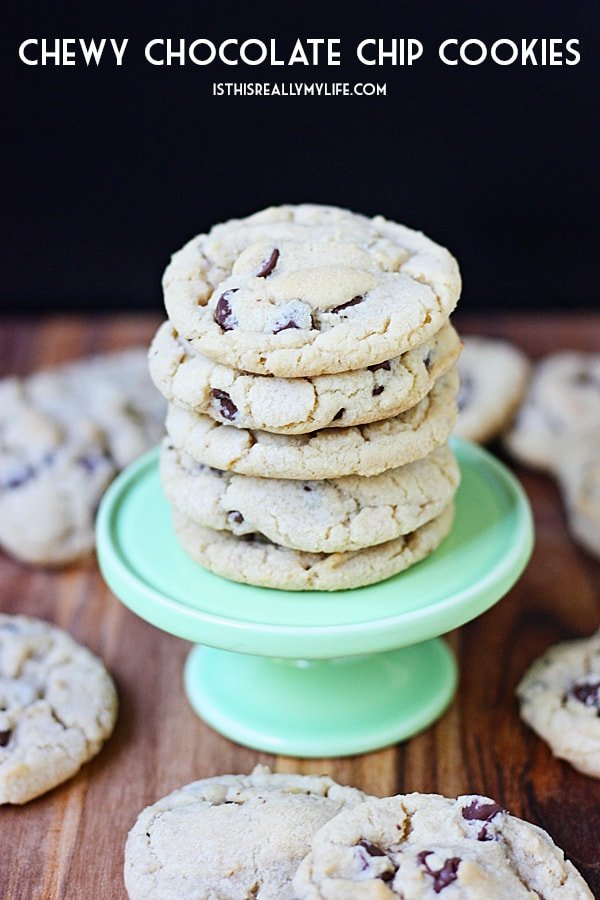 .
Post may include affiliate links, which means if you click on a link and purchase something, you won't pay anything extra but it will help support this blog.
.
I'm going to be completely honest. Before I tasted these chewy chocolate chip cookies, I was completely against using shortening in place of butter. Mind you, I have no problem using it to grease and flour a cake pan. But for some reason the idea of all that shortening n a batch of cookie dough made the cookies less appealing.
I know, I know…shortening makes them light and fluffy but man, how I love butter.
I have now revised my opinion of cookie recipes calling for shortening thanks to these delicious, must-be-eaten-hot-from-the-oven chewy chocolate chip cookies. I inhaled the first one, taste bud-burning chocolate chips and all. So. Dang. Good.
.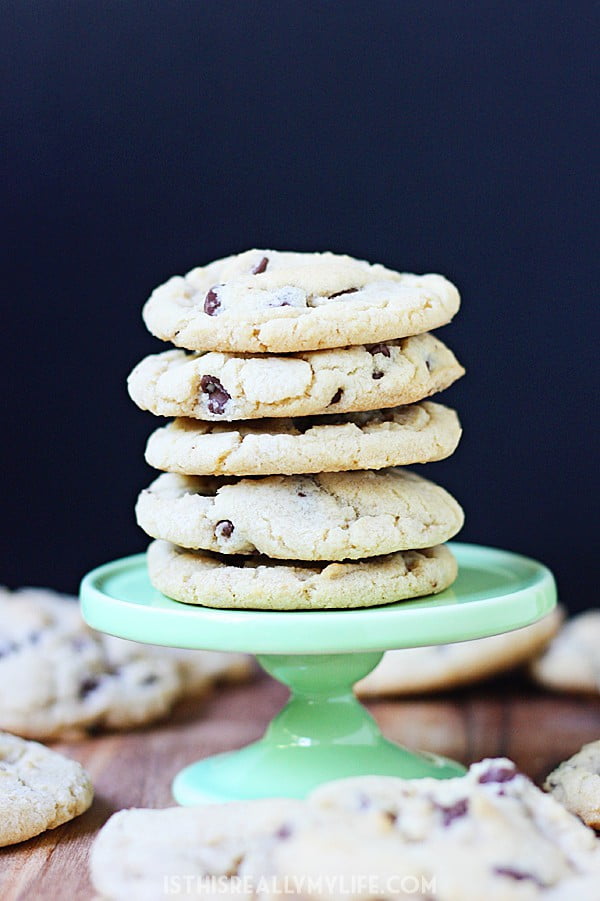 .
I did find these were tastiest the same day they were baked. They weren't nearly as chewy on day two, but that may be the result of putting them on a platter overnight that wasn't airtight.
That didn't stop me from eating them. Just sayin'.
Don't forget to use my favorite cookie dough scoop when baking these babies. It makes your chocolate chip cookies look extra professional, which I'm told makes them taste even better.
Printable recipe for chewy chocolate chip cookies below. Enjoy!
.

Chewy Chocolate Chip Cookies
Shortening is the secret to extra fluffy, extra chewy cookies. Best eaten fresh from the oven.
Author:
Emily ~ isthisREALLYmylife.com
Ingredients
1 cup shortening
1 cup sugar
1 cup brown sugar
2 eggs
1 tsp vanilla
1 tsp baking soda
1 tsp salt
2¾ cups flour
1½ cups semisweet chocolate chips
Instructions
Preheat oven to 350 degrees.
Cream shortening and sugars together in a large bowl until light and fluffy (about 2 minutes). Add eggs and vanilla; mix until thoroughly combined.
Whisk together baking soda, salt and flour in a separate bowl. Add to shortening and sugar; mix until combined. Fold in chocolate chips.
Place rounded tablespoons about 2 inches apart on a non-stick baking sheet or silicone mat. Bake 10 to 11 minutes or until edges are light golden brown.
Store in an airtight container.
.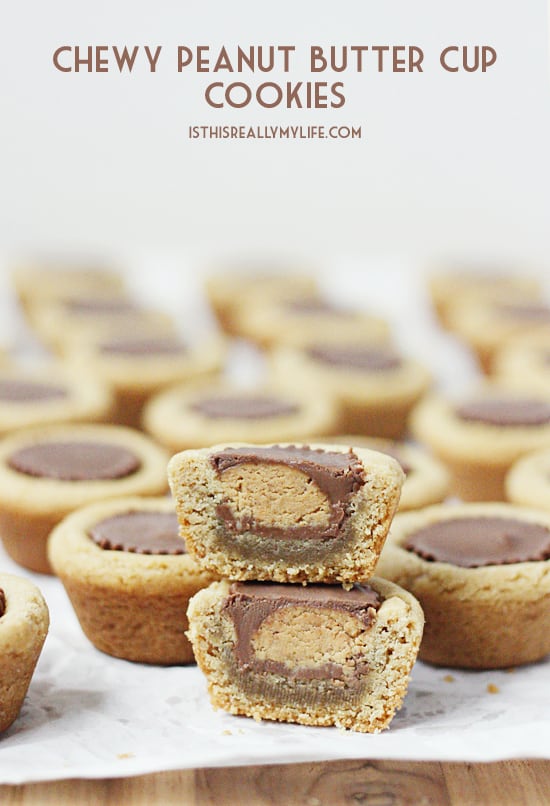 Chewy peanut butter cup cookies
.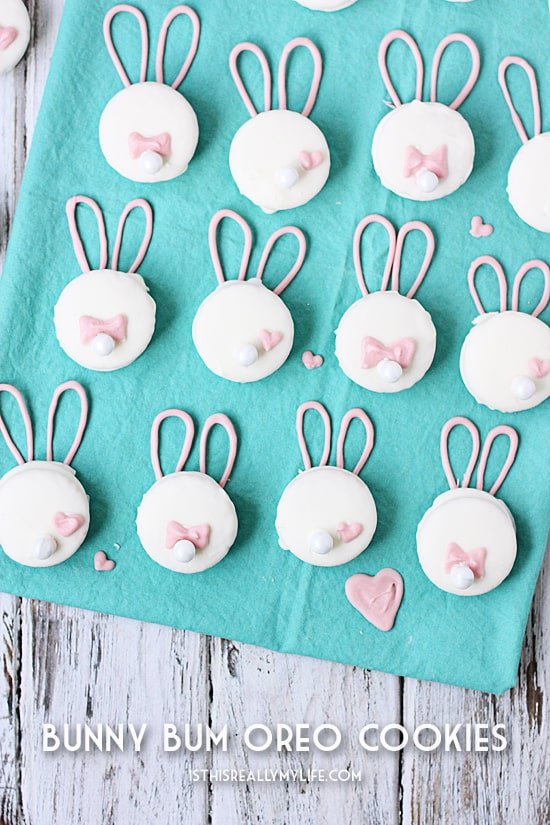 .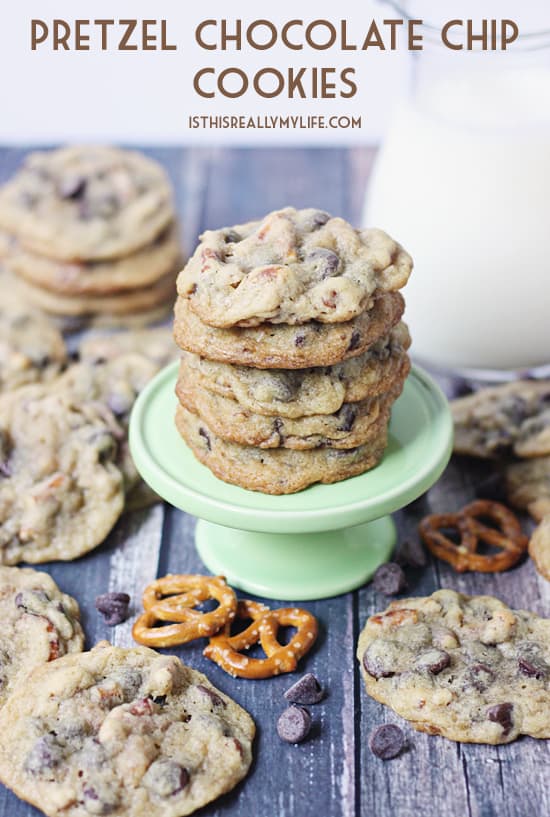 Pretzel chocolate chip cookies
.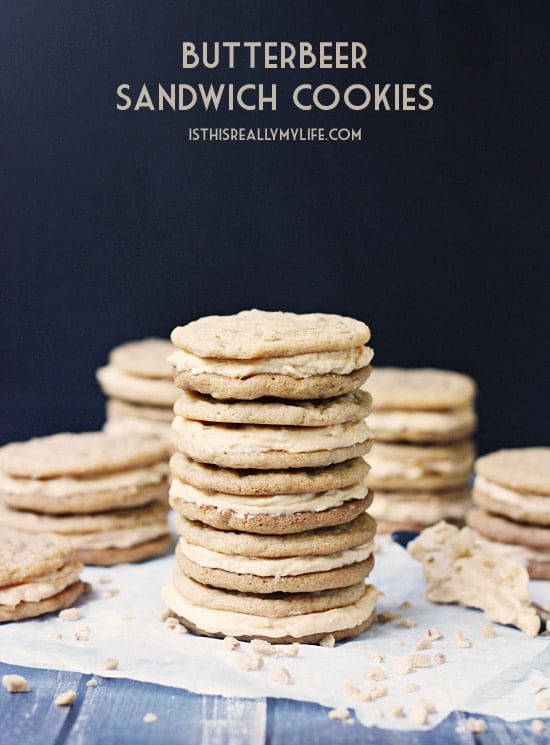 .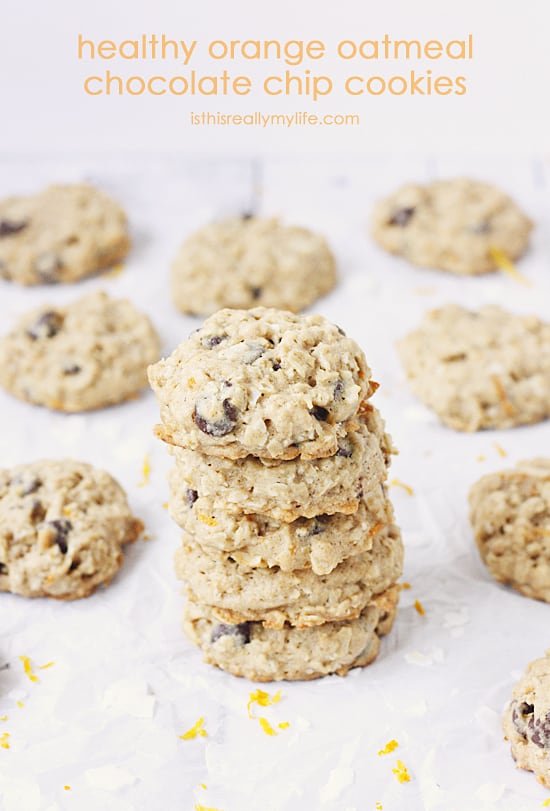 Post may include affiliate links to help support my Diet Coke habit.
Healthy orange oatmeal chocolate chip cookies
.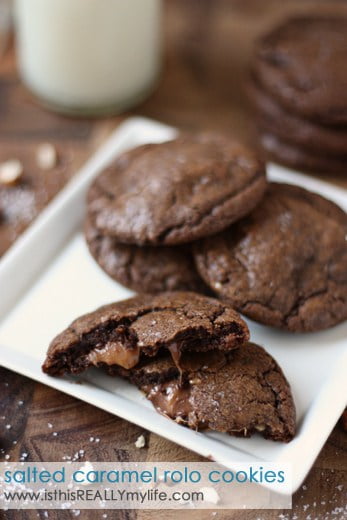 Salted caramel toffee Rolo cookies
.
.
If you're looking for more yummy recipes, you should browse my "best of" Pinterest board.
.
.

Feel free to "like" Is This Really My Life on Facebook. It won't earn you an extra entry in a giveaway but it will give you warm fuzzies.
Don't forget to sign up for free Is This Really My Life updates via RSS or email so you don't miss a single awesome post.
.