What do ooey, gooey, melt-in-your-mouth carmelitas and compassion have in common? They've both been perfected by a dear friend of mine.
.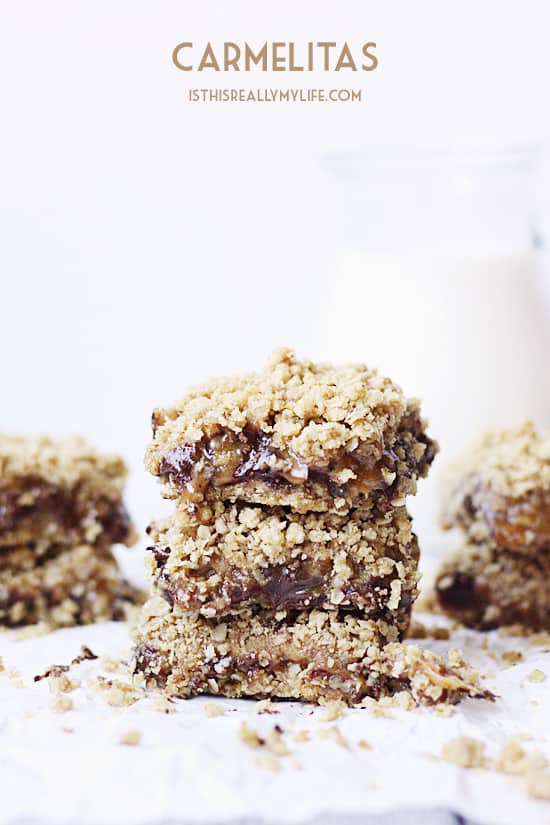 .
I have this friend. Her name is Kim. Kim has been my friend since I moved into my neighborhood nearly 17 years ago. We met because we had daughters the same age, and I may have told her daughter the reason she was born was so I could meet her mom.
True story.
.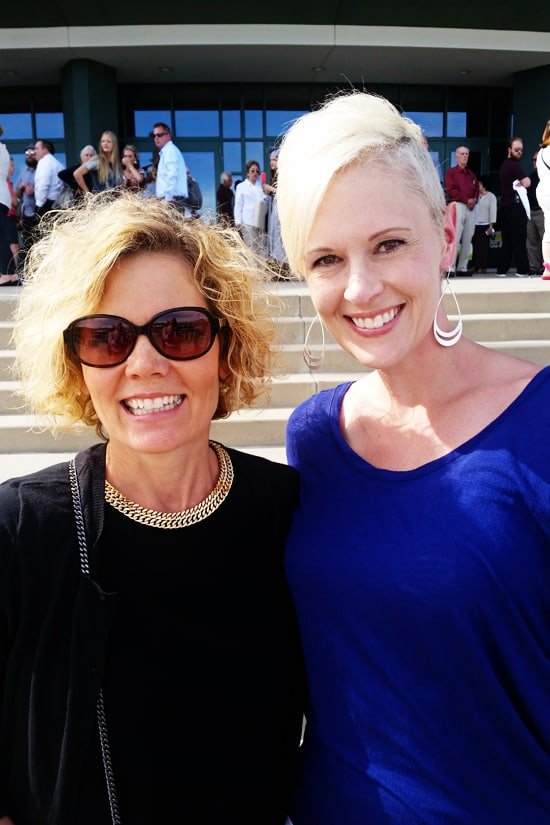 .
Kim is a lot of things—hard worker, expert grammarian, brilliant student, avid hiker, awesome chef (hello, carmelitas), amazing mom, natural therapist, loyal friend…I could seriously go on for days. But one of the things I love most about her is her compassion. And while she exemplifies the definition of compassion, it's really all about those synonyms.
.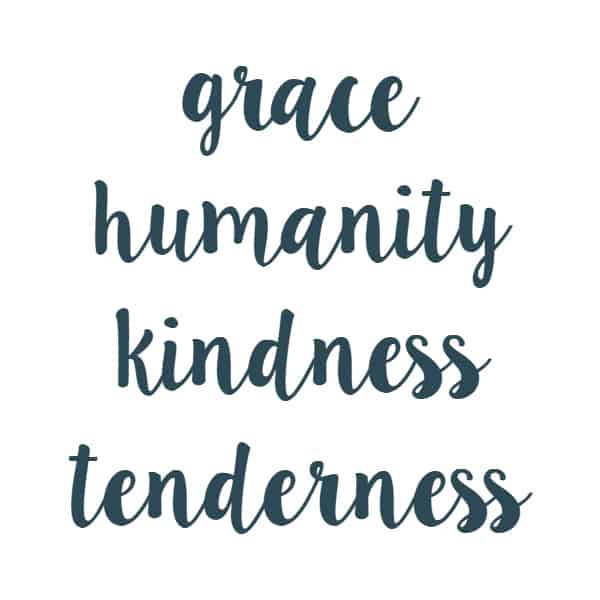 .
You see, Kim is all of these on top of all those other things I mentioned. And her life hasn't been easy by any means. Yet through it all she's shown grace, humanity, kindness and tenderness. I've experienced it firsthand thanks to:
Late-night texts asking how I'm doing when she's the one pulling 60-hour workweeks as a nurse at our local hospital.
Long walks when she lets me vent my mom/wife/blogger frustrations so my head doesn't explode.
Her ability to keep confidences.
Loving my family almost as much as I do.
Never judging me or my family no matter the craziness.
Unfailing support no matter the trial, be it big or small.
.
That's a heck of a lot of compassion, and I didn't even talk about the example of compassion she's been for her kids. I will forever remember the way in which she handled one of the hardest trials of her life; it was with an impossible amount of grace and humanity. Truly.
.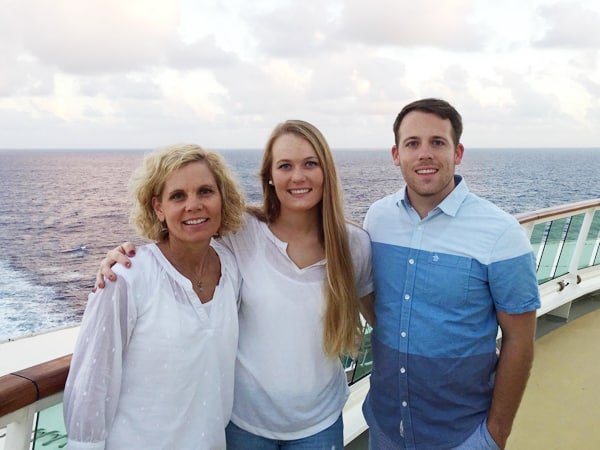 .
Kim has pretty much perfected compassion.
And carmelitas. She's the one who introduced me to them.
I shall love her forever for it.
.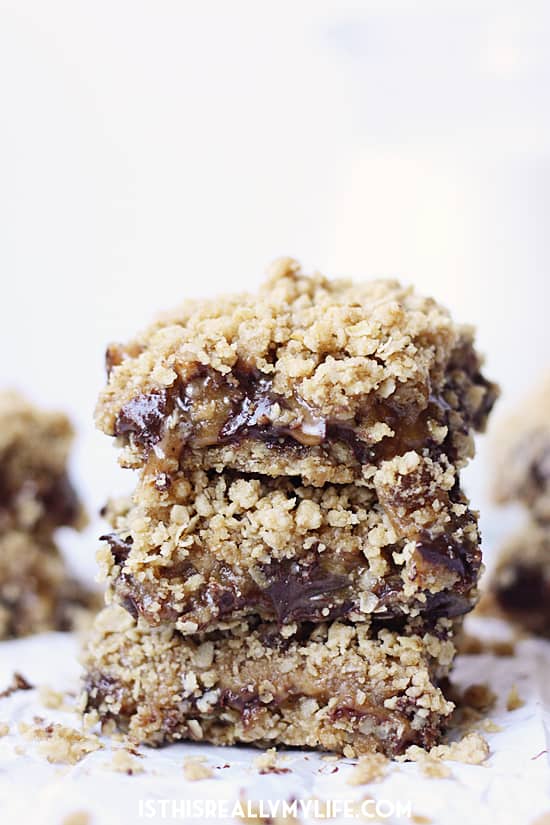 .
If you haven't had carmelitas, I'm your new best friend. Carmelitas are these delicious bars with layers of oatmeal crust, chocolate, pecans, caramel and more oatmeal crust (in that order).
.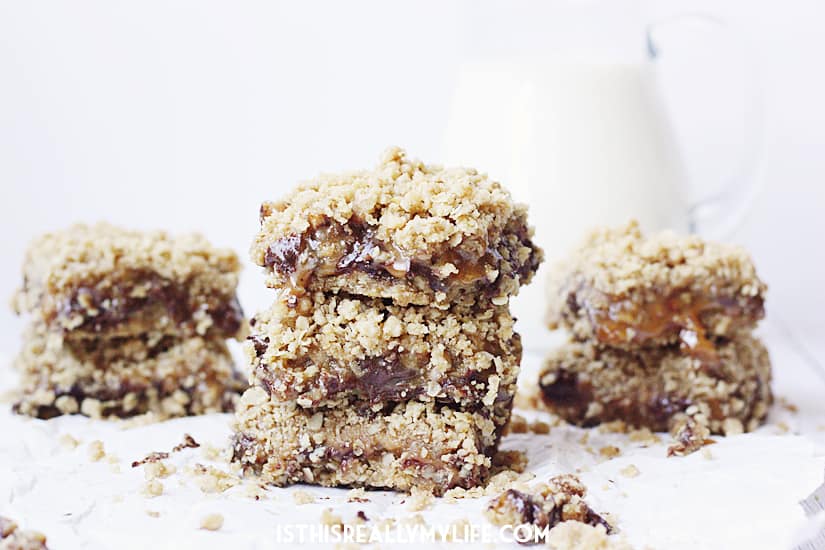 .
And guess what carmelitas are good for besides late-night snacking? Showing compassion to friends, family and neighbors. Nothing helps lift the spirits like a batch of freshly baked carmelitas (cooled, of course) and a listening ear.
.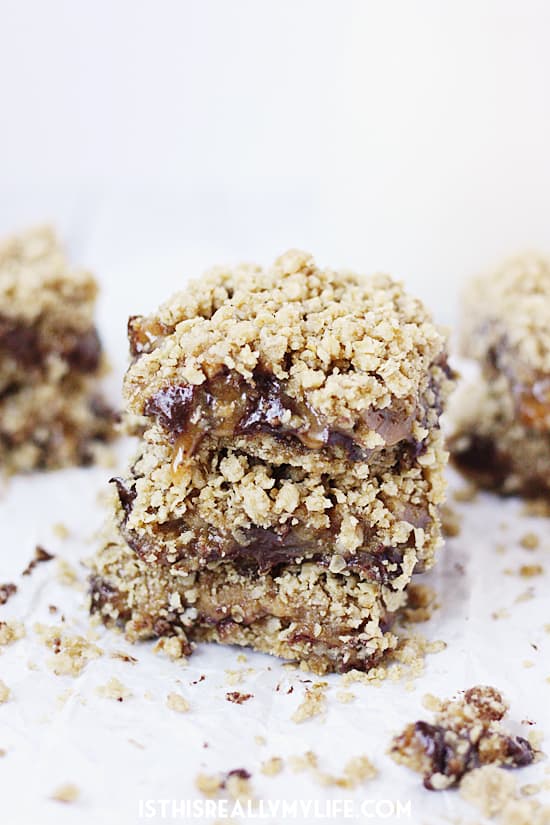 .
Speaking of compassion—because we've been speaking about it A LOT—the upcoming #PrinceOfPeace Easter initiative is all about Christlike compassion and seven other Christlike attributes.
The foundation of #PrinceOfPeace is from Isaiah 9:6: "…and his name shall be called Wonderful, Counseller, The mighty God, The everlasting Father, The Prince of Peace." Each day from Palm Sunday (April 9th) through Easter Sunday (April 16th), you'll get to focus on one of eight Christlike attributes that can lead to greater peace.
I don't know about you, but I'm always open to feeling more peace in my life.
The eight attributes include Forgiveness, Repentance, Compassion, Faith, Prayer, Hope, Gratitude and God's Word.
Now you know why I had compassion on my mind…
Each attribute has an accompanying biblical scripture reference; I encourage you to read and highlight them. That way they're easy to find when you've lost that peace we all so desperately need.
To learn more about the eight principles of peace and how they can help bring you closer to the Savior, visit mormon.org.
Printable recipe for Kim's carmelitas below. Enjoy!
.

Carmelitas
Ooey, gooey bars featuring layers of oatmeal crust, caramel, chocolate and pecans. Makes one 9x13-inch pan.
Author:
Emily ~ isthisREALLYmylife.com
Ingredients
Crust
2 cups flour
2 cups quick-cooking oats
1½ cups packed brown sugar
1 tsp bakin soda
½ tsp salt
1¼ cups salted butter, softened
Filling
1 (17-oz.) jar Mrs. Richardson's Butterscotch Caramel Topping (or 1½ cups of your favorite caramel ice cream topping)
3 T flour
1 cup semisweet chocolate chips
½ cup chopped pecans (optional)
Instructions
Preheat oven to 350 degrees. Grease a 9x13-inch pan and set aside.
Blend crust ingredients in a large bowl on medium speed until crumbly.
Press half of crumb mixture (about 4 cups) in bottom of pan; reserve remaining for topping.
Bake for 10 minutes; remove from oven.
Combine caramel topping and 3 T flour in a medium bowl.
Sprinkle warm crust with chocolate chips and nuts. Drizzle evenly with caramel mixture. (If mixture seems too thick to drizzle, try warming for 15 to 20 seconds in the microwave.)
Bake 18 to 22 minutes or until golden brown. Cool completely and refrigerate for 1 to 2 hours or until filling is set.
.
If you're looking for a way to help share the love and promote Forgiveness, Repentance, Compassion, Faith, Prayer, Hope, Gratitude and God's Word? Catch
"Unsung Heroes Easter Edition"
, a Facebook Livestream event on April 8th from 10:00 a.m. to 5:00 p.m. MST. The Livestream will feature performances by:
Noteworthy
Working With Lemons
One Voice Children's Choir
Ohana Adventure
Austin Craig
AISU Choirs
Debra Bonner Unity Gospel Choir
Rhyme Time
Stephen Jones
Utah Valley Children's Choir
American Heritage Youth Chorus
Missy Lynn
Junior Maile
Amber Lynn Stoppel
Ashley Hess
Nadia Khristean
Monica Moore Smith
LDS Smile
Angela Winston
Rob Landes
Firefly
.
.
If you're looking for more yummy recipes, you should browse my "best of" Pinterest board.
.
.

Feel free to "like" is this REALLY my life? on Facebook. It won't earn you an extra entry in a giveaway but it will give you warm fuzzies.
Don't forget to sign up for free is this REALLY my life? updates via RSS or email so you don't miss a single awesome post.
.