See this?
…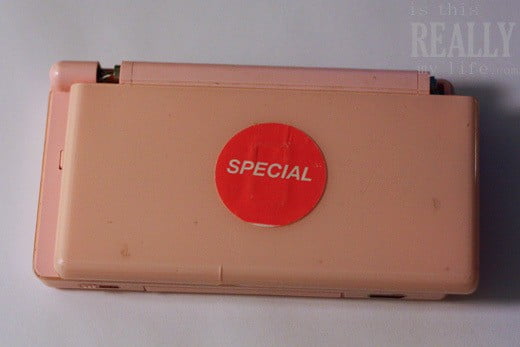 …
You might be wondering what's so special about this pink Nintendo DS other than its super "special" sticker. Actually, nothing. In fact, it's quite the opposite of special:
…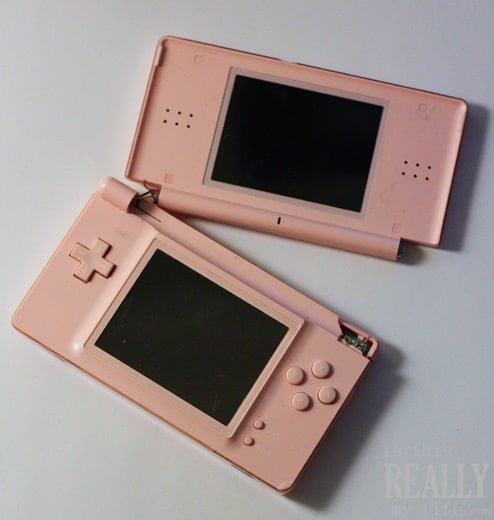 …
That's what a well loved Nintendo DS looks like. (This one was a little too well loved by the owner's little brother and sister.)
We were pretty close to simply chucking the thing but Nathan, smart geek that he is, suggested we try to sell it on eBay. Apparently people buy these electronic casualties for parts. For the most part I believed him, but I had to be sure so I headed over to eBay.
I found over 300 Nintendo DSs listed "for parts or not working."
…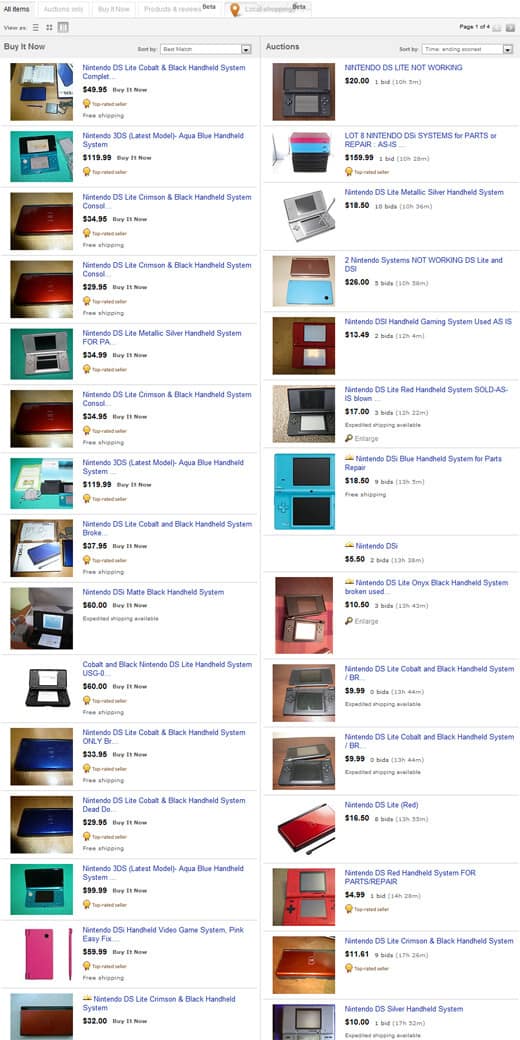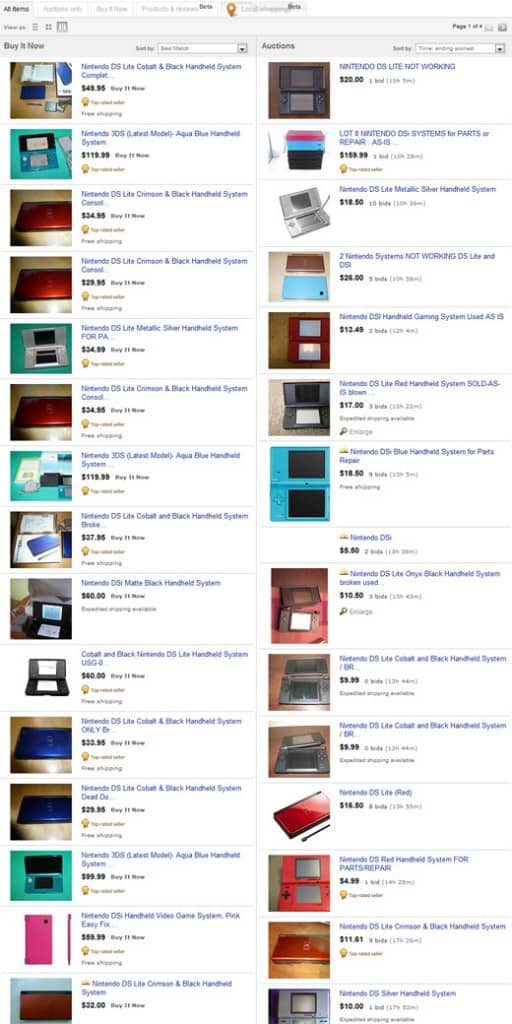 …
That's just one-fifth of the first of four pages of Nintendo DS casualties. I'm not sure they're as bad off as ours, but it does give me hope.
And who doesn't need a little bit of hope when it comes to technology?
Your smartphone is outdated as soon as you place your first call; the Wii is collecting dust next to your new XBOX Kinect; and your iPad 2 is about to pale in comparison to the new iPad 3. So what's a techie on a budget supposed to do?
May I suggest becoming BFFs with eBay?
You can recoup a little of your technological investment while saving money on the next upgrade, plus you can find great prices on accessories for your gadgets. I've bought more than my fair share of silicone gel covers for cell phones (I drop my phone A LOT) and other necessities like laptop batteries, earphones and Nintendo DS games (for the DS's previous live).
We've also sold a few electronics—some of them even in top working order, and some that were a bit heartbreaking like my Vivienne Tam HP notebook.
*sniff*
Where was I?
Oh, yes! The holidays—and the iPad 3—are just around the corner, but that doesn't mean you have to blow your 2011 budget. Start looking around your house now for electronics you or your family have outgrown, outplayed or outloved. I can guarantee you'll find a few treasures worth listing on eBay.
For some inspiration, check out the eBay Tech Selling Guide.
…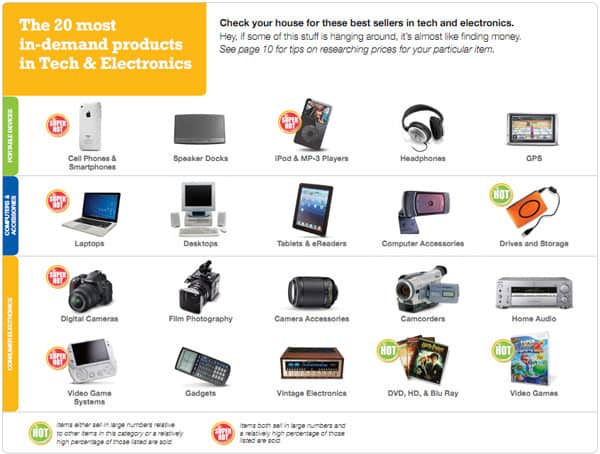 …
eBay's Tech Selling Guide will tell you:
Which products and accessories are in demand.
Which brands are best-sellers.
How much cash you could make on tech and electronics you might otherwise have thrown out.
What items sell when, price ranges and selling histories.
I think I'm going to let my daughter list her "special" pink Nintendo DS on eBay—with a little help from me, of course—so she can gain a little seller experience and recoup a little of what she spent on her current "gently used" Nintendo DS, a purchase she made thanks to our local classifieds.
Here's to hoping her "new" Nintendo DS won't be nearly as "well loved" as the previous one.
Disclosure: As an eBay Parent Panel member, my eBay-related posts are sponsored by eBay. My opinions, thoughts, views and love of buying and selling on eBay are mine, all mine. And yes, I really do buy and sell on eBay; you can view my seller ID here: emihill.