Yeah, so I couldn't think of a shorter name for these butterscotch coconut chocolate chip pudding cookies. I was thinking they were similar to those seven layer bars, but these pudding cookies have only three of the seven "layers." No matter the name, they're yet another delicious pudding cookie creation.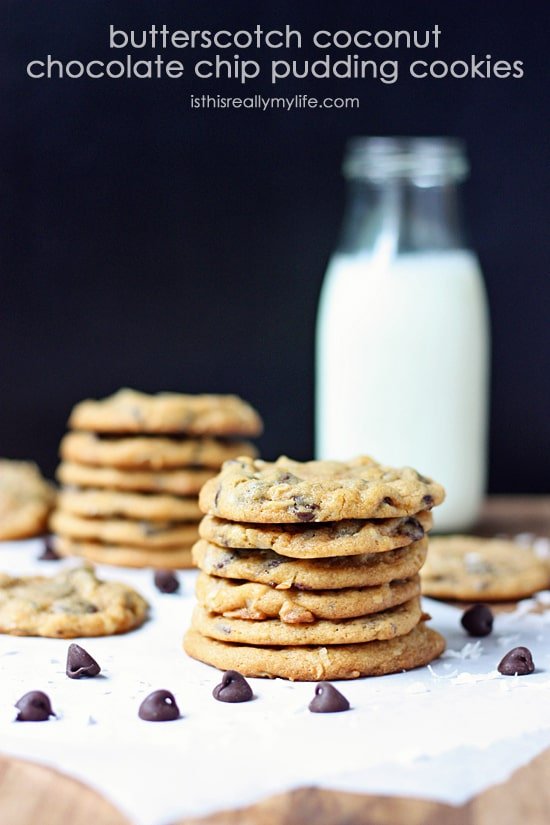 Though the glazed lemon coconut pudding cookies are still my favorite (they're right up there with the Butterfinger variation), these had just the right hint of butterscotch to elevate them above your standard chocolate chip pudding cookie.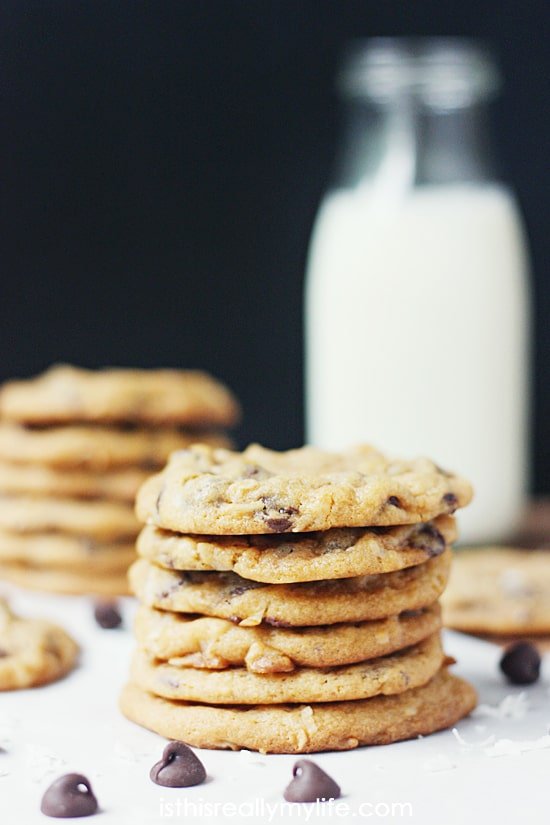 I think you could totally up the ante on the butterscotch if you cut down the chocolate chips by a ½ cup and threw in a ½ cup (or more) of butterscotch chips. I'm totally going to try that next time!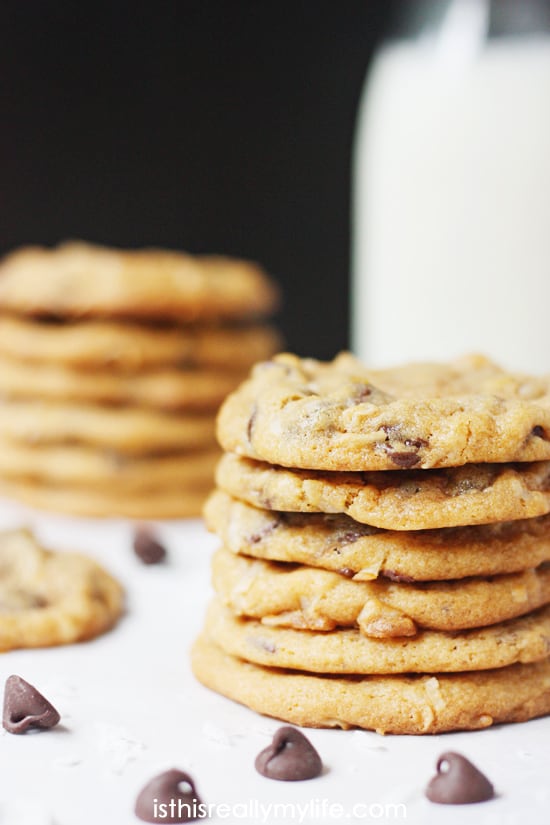 Printable recipe for butterscotch coconut chocolate chip pudding cookies below. Enjoy!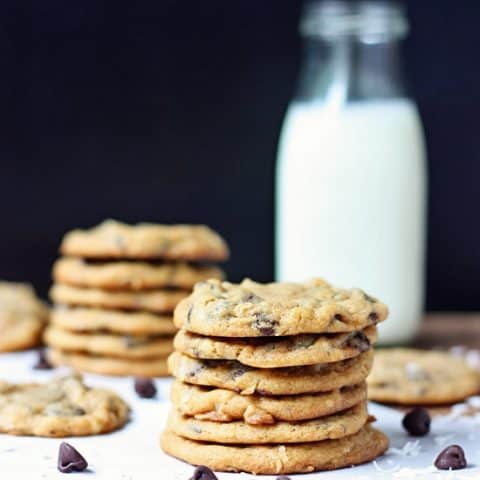 Butterscotch Coconut Chocolate Chip Pudding Cookies
Another delicious pudding cookie recipe. You can always boost the butterscotch flavor by cutting down the chocolate chips and adding some butterscotch chips instead! Yields about 3 dozen cookies.
Ingredients
2¼ cups flour
1 tsp baking soda
1 cup salted butter, softened
¾ cup packed light brown sugar
¼ cup granulated sugar
1 (3.4-oz) package instant butterscotch pudding mix
2 eggs
1 tsp vanilla extract
1½ cups shredded coconut
1½ cups semisweet chocolate chips
Instructions
Preheat oven to 350 degrees.
Combine flour and baking soda in a medium bowl; set aside.
Cream together butter and sugars in a large bowl. Beat in instant pudding mix until blended. Add vanilla and eggs and mix well.
Add flour mixture and mix until thoroughly combined. Fold in coconut and chocolate chips.
Place rounded tablespoonfuls of dough on ungreased cookie sheet. Bake for 10 to 12 minutes or until edges are set. Let cool 2 minutes before removing to a wire rack to cool completely.
Here are some other pudding cookies you might (okay, you'll totally) enjoy: