This post is part of a social shopper marketing insight campaign with Pollinate Media Group® and Brita, but all my opinions are my own. #pmedia #BritaOnTheGo http://my-disclosur.es/OBsstV
I'll admit it. I am a total failure when it comes to drinking the recommended 64+ ounces of water a day. I probably get a good 20 ounces thanks to the gym but that's only three times a week (spin class and Zumba) because yoga rarely requires hydration. Other than Monday, Wednesday and Friday, my main source of hydration is Diet Coke, and I'm pretty sure that doesn't count.
My problem with drinking water on the go is I'm either filling a reusable water bottle with drinking fountain water (yuck!) or doing the environmentally unfriendly thing and drinking bottled water. I want to love the environment but I also want to love the taste of my water. That's why I'm super excited about the new Brita water bottles AND my new rule for making sure Diet Coke drinkers like myself get their RDA of H2O.
First, the bottles…because we're talking great-tasting filtered water on the go. I checked out three of Brita's new water bottles in the hardware section at my local Walmart.
.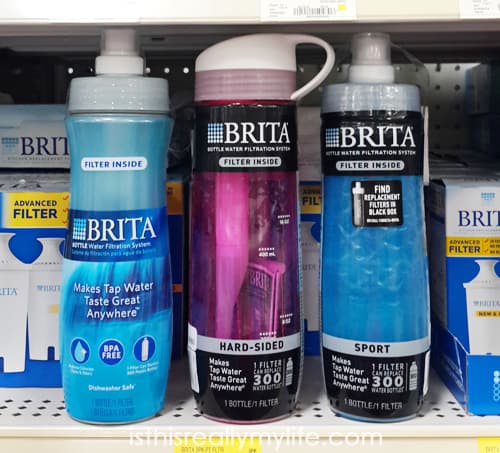 .
Though the Brita Hard-Sided Water Bottle (center) seemed durable and came in a lovely shade of pink, and the Brita Sport Water Bottle (right) seemed a good fit for the gym, I went with the Brita Soft Squeeze Water Bottle (left) because of its slimmer shape (easier for fitting into our pool tote bag) and squeezier design (easier for little hands to use).
I couldn't wait to get it home and check out how Brita incorporated their awesome filters into a water bottle. I shouldn't have been surprised it was done easily and seamlessly.
.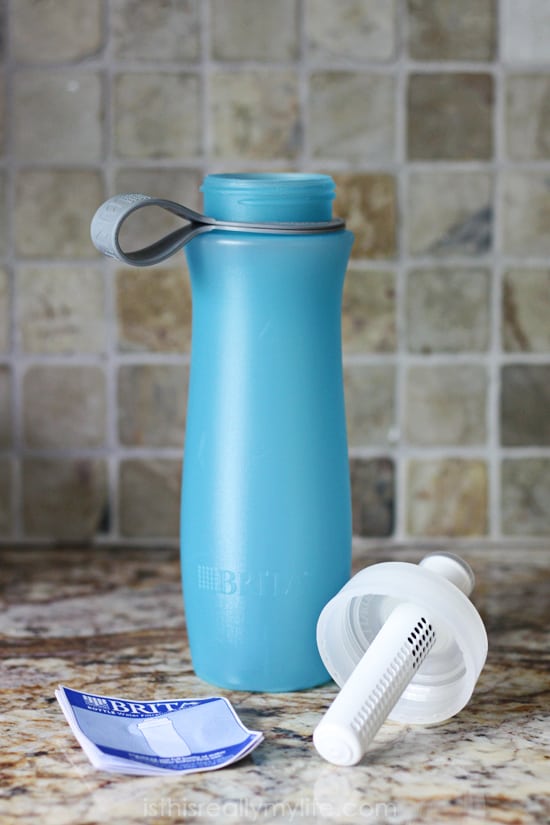 .
Let's get a closer look at the nifty little Brita filter.
.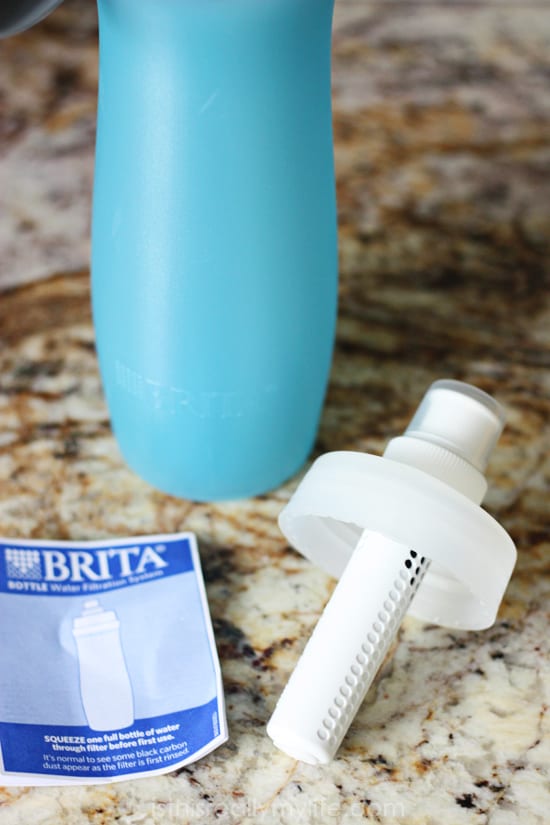 .
I gave my new Brita Soft Squeeze Water Bottle a good test run by taking it to spin class.
.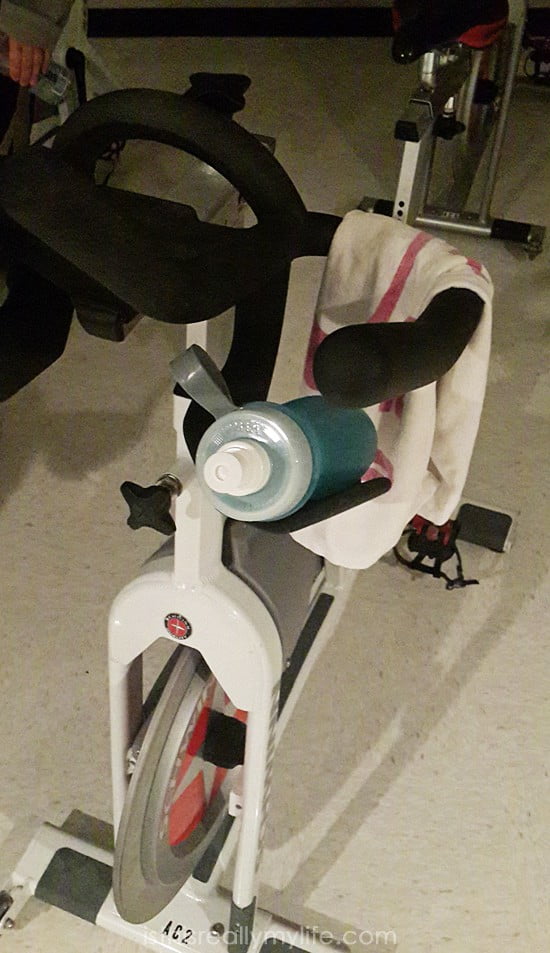 .
Bringing it to yoga (just in case).
.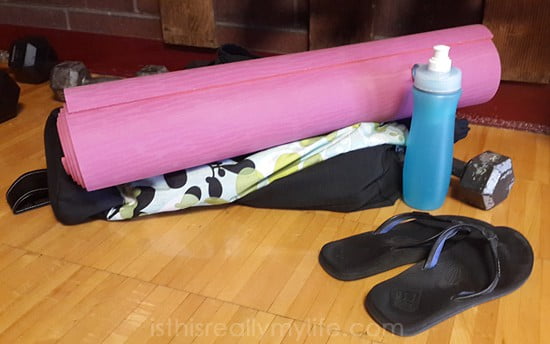 .
And toting it around with me on all my errands.
.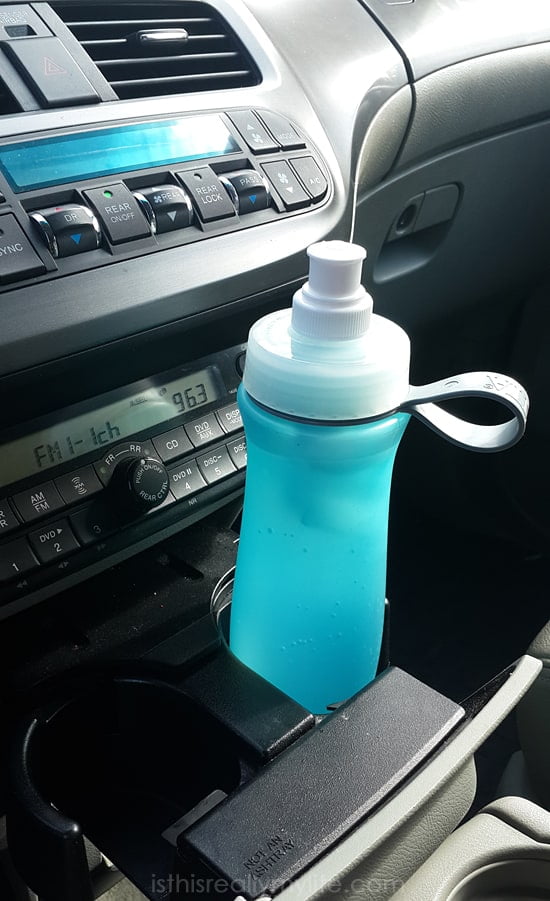 .
I loved the fresh taste of filtered water, though I was disappointed with how quickly the water came to room temperature. I either need more ice or I need to drink that filtered water faster. Perhaps Brita can come up with an insulated version of their new water bottles (hint, hint).
I will say this…the new Brita water bottles couldn't come any sooner. Summer is just around the corner along with crazy hot days spent at the water park, soccer games, local zoo—all those places where refilling your water is a must for survival. You don't want to be caught sans water filter when the only way to refill your water bottle is via the community drinking fountain (or bathroom sink).
And now for the best way to get your RDA of H2O if you're a Diet Coke drinker like myself. Are you ready? Here goes.
.
No Diet Coke until you've filled—and finished—your water bottle at least three times.
.
It sounds simple enough but I'm telling you, this is nearly impossible for me but I know I need to do it so my body is healthier (and I can better thin out the Diet Coke running in my veins).
This may be hard for you early-morning Diet Coke drinkers. If you're caffeinating before 9:00 a.m., I'm going to assume you're also caffeinating throughout the day. I'm willing to change the rule slightly for you. You may have that early-morning beverage but you can NOT have another one until you've followed the above rule. Deal?
I'm going to assume you answered, "Deal!" because you need a bazillion ounces more water in your life like I do.
This new rule/goal/mission/ultimatum means you'll see this Brita water bottle with cold, filtered water on my desk long before you'll see a Sonic Route 44 Diet Coke with vanilla and pebble ice.
At least that's the plan.
.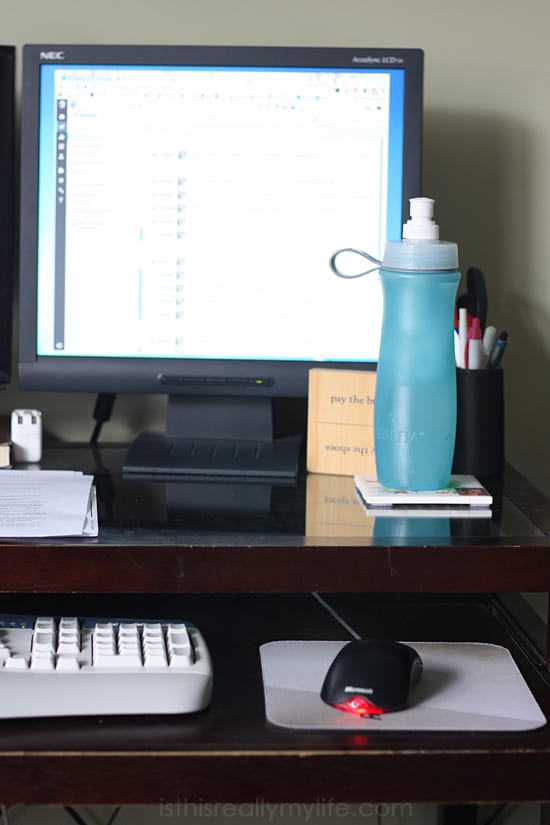 .
You can find Brita water bottles in the hardware section at your local Walmart, and you can engage with Brita online via Pinterest, Facebook, Instagram and Twitter.
.
If you're looking for more reviews of super cool products, check out my ITRML reviews Pinterest board.
.
Follow Emily Hill's board ITRML reviews on Pinterest.
.

Feel free to "like" is this REALLY my life? on Facebook. It won't always earn you an extra entry in a giveaway but it will give you warm fuzzies.
Don't forget to sign up for free is this REALLY my life? updates via RSS or email so you don't miss a single awesome post.
.