Baking a batch of blueberry zucchini bread is one of the best ways to use all that fresh garden zucchini and sweet, summer-ripened blueberries.
.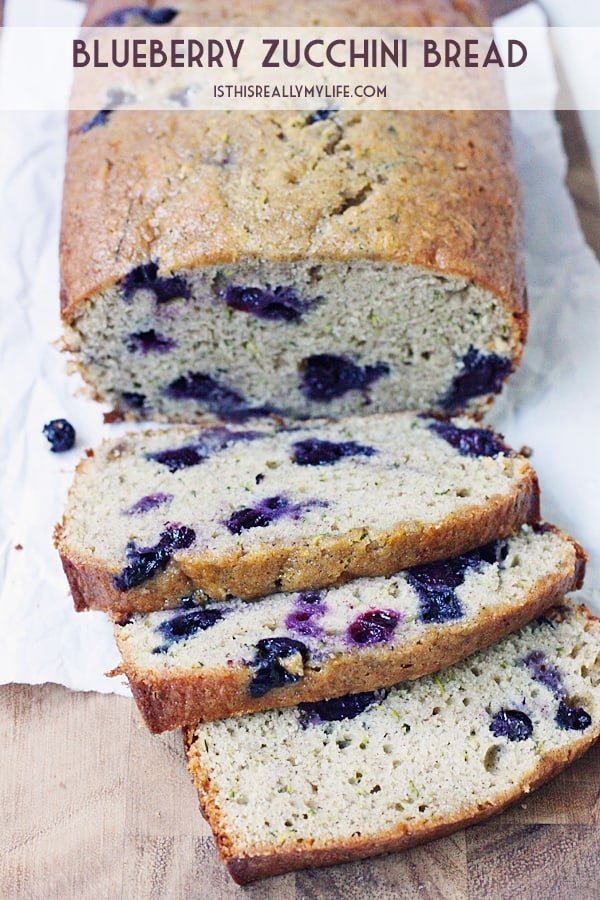 .
Post may include affiliate links, which means if you click on a link and purchase something, you won't pay anything extra but it will help support this blog.
.
I would be lying if I said blueberry zucchini bread was my favorite way to use all that homegrown zucchini because if I had a choice, it would be frosted zucchini brownies every time. But since I'm not very good at eating my fruits and vegetables, blueberry zucchini bread is a tasty Plan B.
.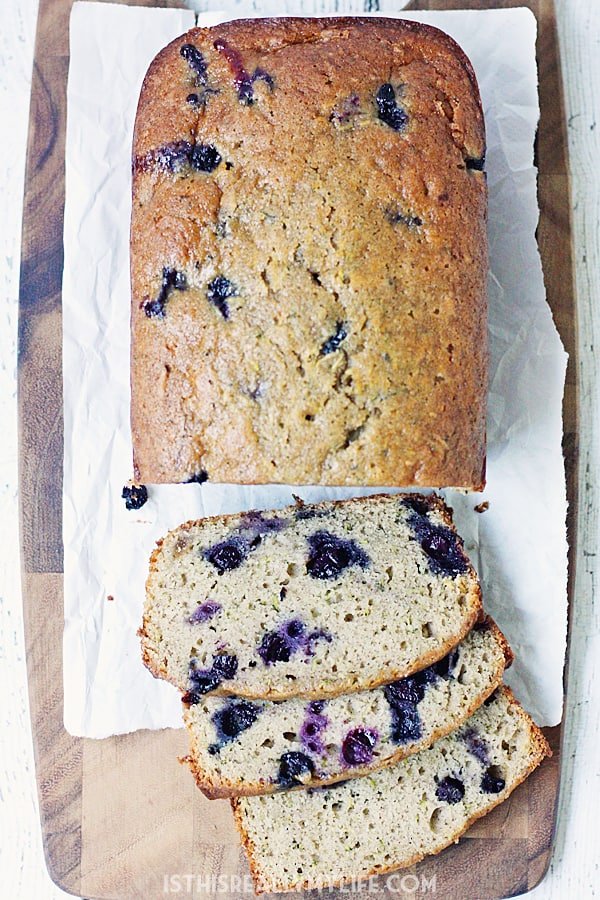 .
I'm pretty sure a slice of blueberry zucchini bread isn't a full serving of fruits and/or vegetables, so I like to have at least two. And the fact I like to substitute applesauce for half the oil—and Splenda for half the sugar if I'm feeling extra healthy—makes me feel even less guilty about indulging in this delicious quick bread.
.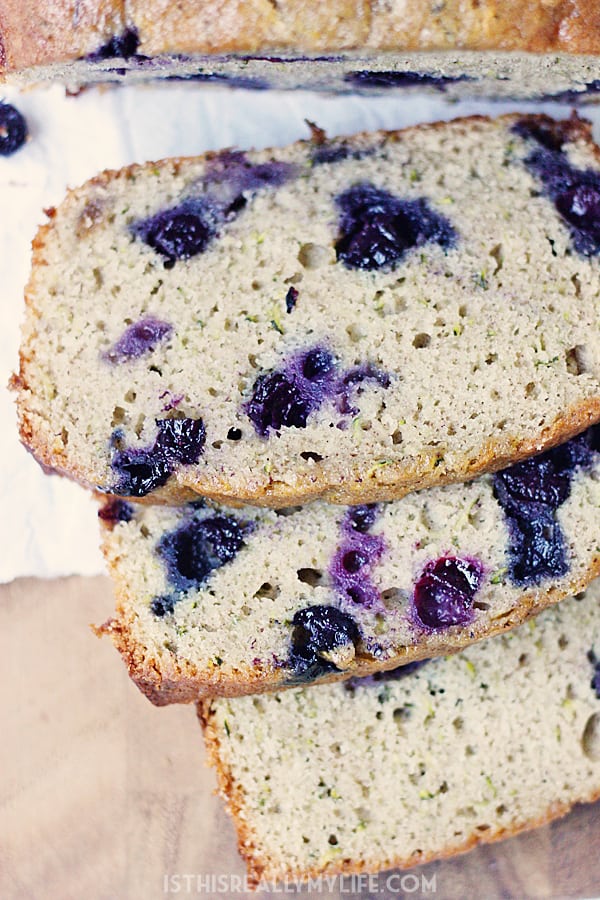 .
The recipe calls for baking the bread in four mini loaf pans (this mini loaf pan is a great choice if you don't own one), and it's true, mini loaves are the perfect gifting size. But sometimes you have to bake them in two full-size pans because the only gifting you're doing is gifting this bread right into your mouth.
Note: A large cookie scoop is awesome for dispersing batter evenly among loaf pans.
.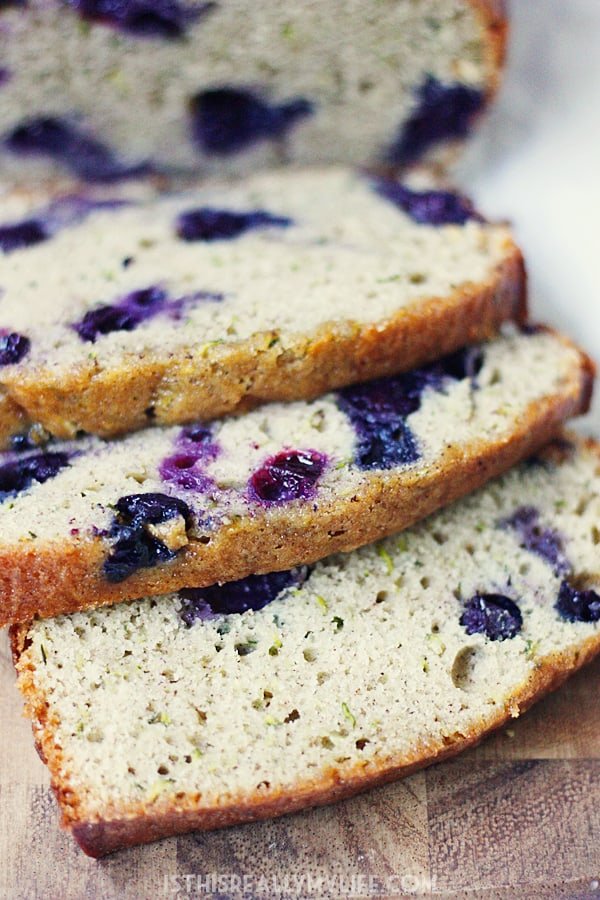 .
Printable recipe for blueberry zucchini bread below. Enjoy!
.

Blueberry Zucchini Bread
Baking a batch of blueberry zucchini bread is one of the best ways to use all that fresh garden zucchini and sweet, summer-ripened blueberries. Makes 4 mini loaves or 2 regular loaves.
Author:
Emily ~ Is This Really My Life
Ingredients
3 eggs, lightly beaten
1 cup canola oil
3 tsp vanilla
2 cups sugar
¼ cup packed brown sugar
3 cups shredded zucchini
3 cups flour
1 tsp salt
1 tsp baking powder
¼ tsp baking soda
1 T cinnamon
1 pint fresh blueberries
Instructions
Preheat oven to 350 degrees. Lightly grease and flour 4 mini loaf pans or 2 regular loaf pans.
Beat eggs, oil, vanilla and sugar in a large bowl. Fold in zucchini.
Add flour, salt, baking powder, baking soda and cinnamon; mix until thoroughly combined. Gently fold in blueberries.
Spread batter evenly into loaf pans. Bake 50 minutes for mini loaves or 1 hour 20 minutes for regular loaves or until a toothpick inserted in the center comes out clean.
Cool 20 minutes in pans before turning out onto wire racks to cool completely.
Notes
For a healthier bread, try substituting ½ cup of the oil with a ½ cup unsweetened applesauce and/or 1 cup of sugar with 1 cup of Splenda.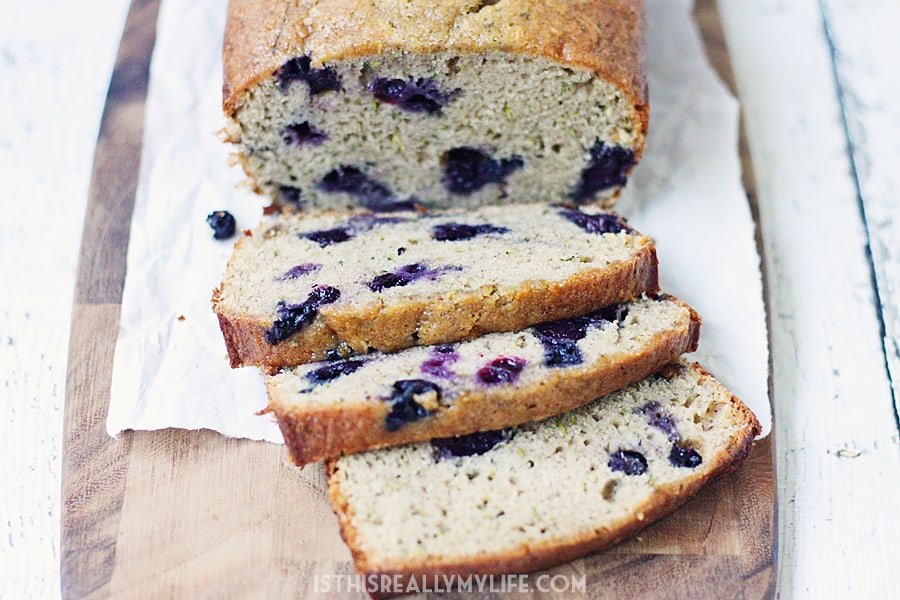 .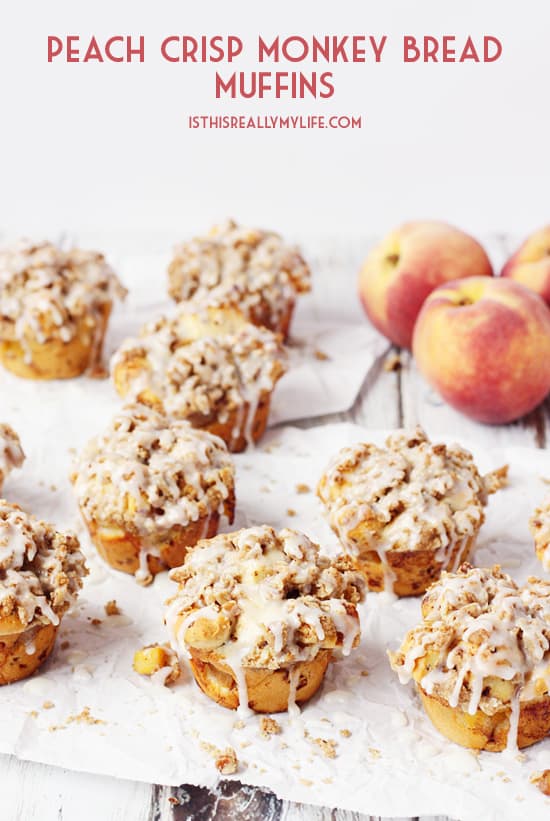 Peach crisp monkey bread muffins
.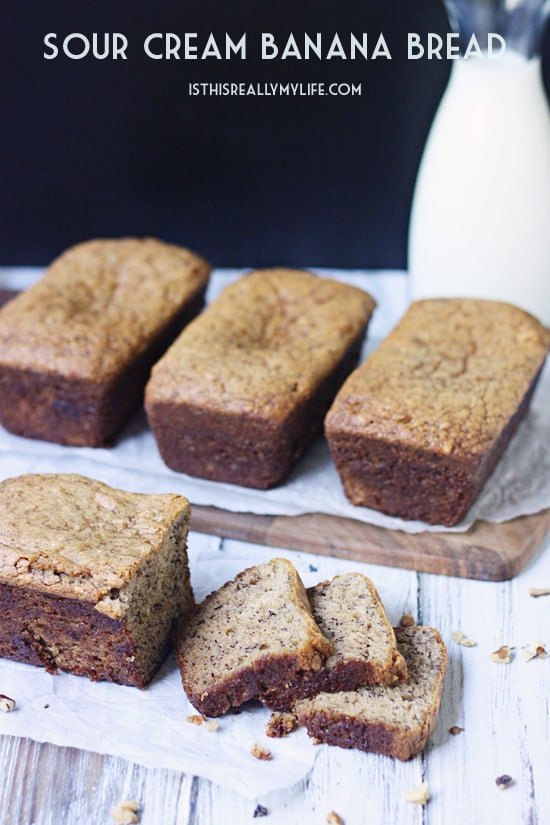 .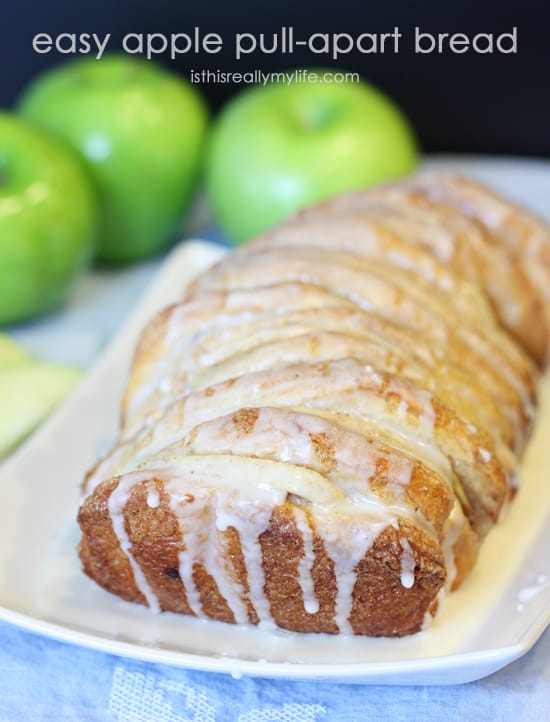 Easy apple pull-apart bread with vanilla glaze
.
.
If you're looking for more yummy recipes, you should browse my "best of" Pinterest board.
.
.

Feel free to "like" Is This Really My Life on Facebook. It won't earn you an extra entry in a giveaway but it will give you warm fuzzies.
Don't forget to sign up for free Is This Really My Life updates via RSS or email so you don't miss a single awesome post.
.