I've believe I've mentioned SassyScoops.com before but for those of you new to ITRML, let me give you a quick background:

Last year Vanessa, Quinn and I came up with an idea to help promote and support local Utah business. We wanted to harness the power of social media to share with readers "the local scoop on Utah's tempting treats & fabulous finds." That idea turned into the fun features you'll find on SassyScoops.com. Since May of 2009 the three of us along with a handful of other Sassies (and guest Sassies) travel all over Utah Valley and the Salt Lake Valley taking yoga classes, sampling fresh produce, tasting gourmet cookies, learning about Utah's natural history and even hula hooping (you'll see that experience on SassyScoops.com very soon). I can't believe it will be year here pretty soon—time flies when you're "tasting" all Utah has to offer!
This past week we featured the r house couture on SassyScoops.com and I wanted to share with you why I love these gals (and why they deserve their very own post on ITRML).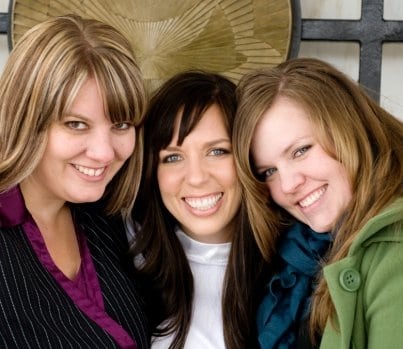 the r house couture is an Etsy shop featuring custom hand-stamped silver jewelry (and now the cutest bibs, tees and snapsuits) that is all about the love: love of family, love of adoption, love of birth mothers, love of womanhood. Here's a little background from Monday's post:
the r house couture is a group of three dear friends who were brought together because of their passion for adoption. Lindsey Redfern dreamed of creating a shop especially for those touched by adoption. She brought the dream to her two friends during a late craft night and that is how it all began! If you know Lindsey or read her blog, you know she is warm, beautiful and feisty (in a good way of course, Mrs. R.), and is the mama of two little boys through adoption.

Kim Orlandini, a mother of three, is one of the other masterminds behind the r house couture. She is an amazing photographer (I love browsing her photography shoots online). She is also adorable and unbelievably sweet. Leisha Kelsy is also a mother of two children through adoption and is such fun! She is creative, hilarious, great at getting things done, and is crazy cute to boot!
And these women were just as fabulous in person as they are on screen. (I would've said "on paper" but that totally doesn't apply—does paper even exist any more?) We had a wonderful time learning the story behind the r house couture and seeing their beautiful hand-stamped silver jewelry in person. We even were lucky—blessed might be a better word—to take home a "sassy" necklace designed just for the Sassies. (By the way, it was a sort of "ready, set, go!" to pick your necklace. I leaped over multiple Sassies to get there first; I might take up Olympic sprinting and long jumping.)
Along with a fabulous giveaway we're hosting on SassyScoops.com for one custom necklace, the gals of the r house couture have a special going on right now:
the r house couture is offering FREE SHIPPING from March 15, 2010 to April 3, 2010 on their four new designs
The new designs were released just in time for Mother's Day. And did you know Birth Mother's Day is the day before Mother's Day? (Quite possibly the perfect order for those two holidays.)
Visit SassyScoops.com and enter our fab giveaway and then head over to the r house couture's Etsy shop to take advantage of their free shipping offer and finish your shopping early for Mother's Day!