Learn how to cook the most hearty comforting beef cheek meals with our 15 Tender Beef Cheek Recipes round-up.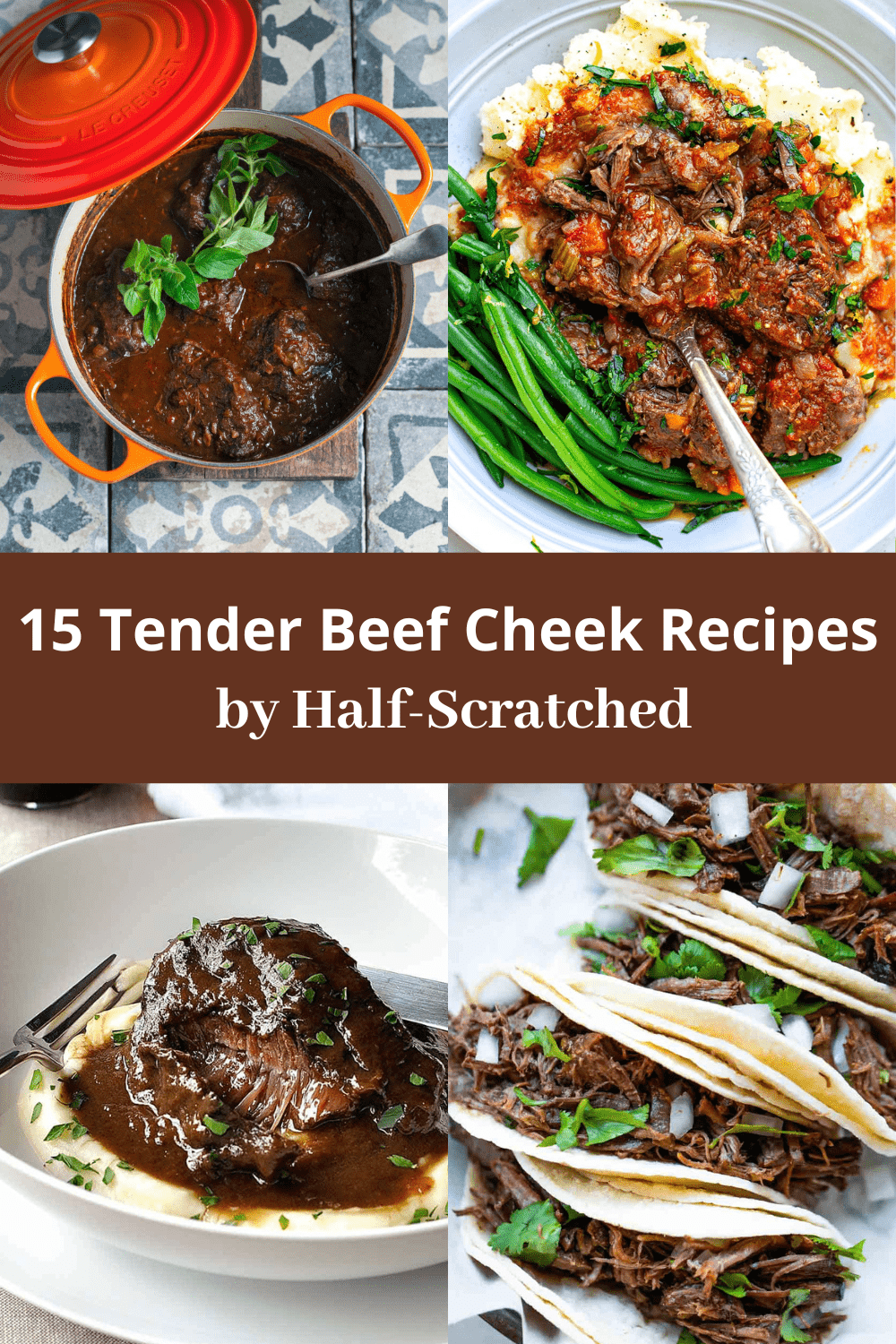 Beef cheeks are an inexpensive cut of meat and when correctly cooked become incredibly tender and juicy. They have an incredible flavor and texture and with slow-cooking methods you can enjoy fall apart meat with a huge amount of flavor.
Beef cheeks are often braised in red vine with the braising liquid made into a a delicious gravy. If you have a slow cooker or pressure cooker beef cheek recipes are just the ones to make.
Wonderful to enjoy during those colder winter months for luxurious hearty meals. Explore our collection of 15 Tender Beef Cheek Recipes with mouth-watering slow-cooked rich beef cheek stews, casseroles, curries and more.
1. Instant Pot Beef Cheeks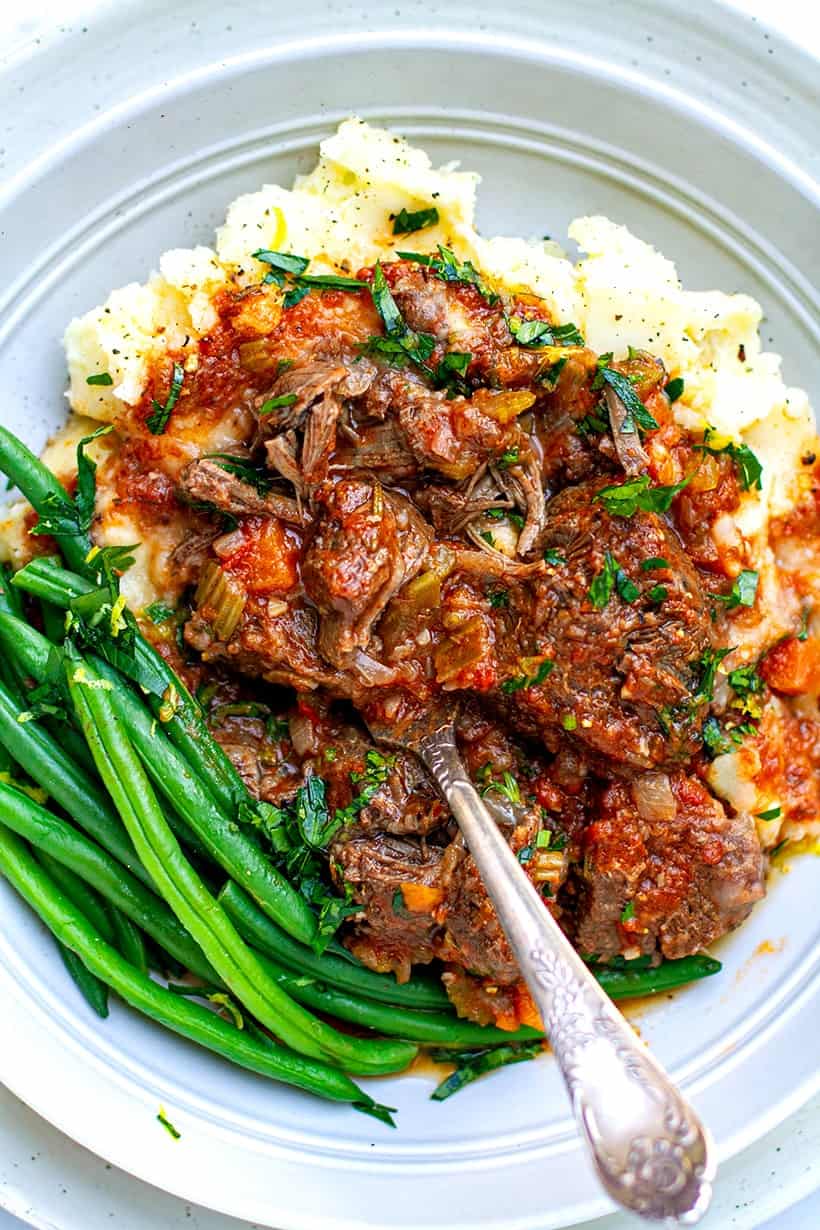 We are excited to share this flavorful Instant Pot Beef Cheeks by Instant Pot Eats. This melt-in-your-mouth recipe features beef cheeks cooked with red wine, tomato sauce and herbs that you can enjoy in many different meals.
2. Slow Cooked Beef Cheeks in Red Wine Sauce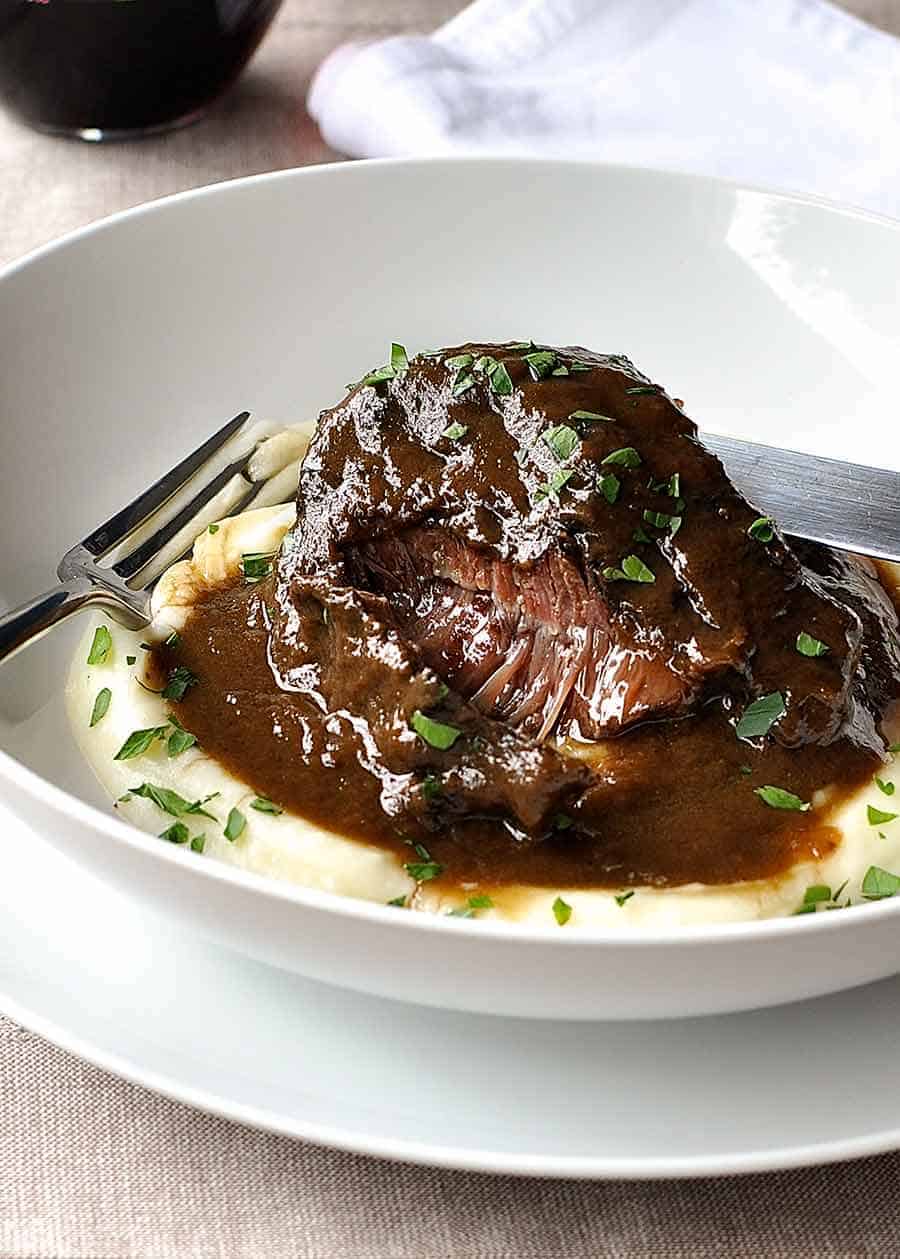 This delightful dish could certainly impress your guests. These tender Slow Cooked Beef Cheeks in Red Wine Sauce by Recipe Tin Eats are braised in a red wine sauce and then the braising liquid is made into a luscious gravy. This recipe can be made in a slow cooker, pressure cooker or on the stove.
3. Beer Braised Beef Cheeks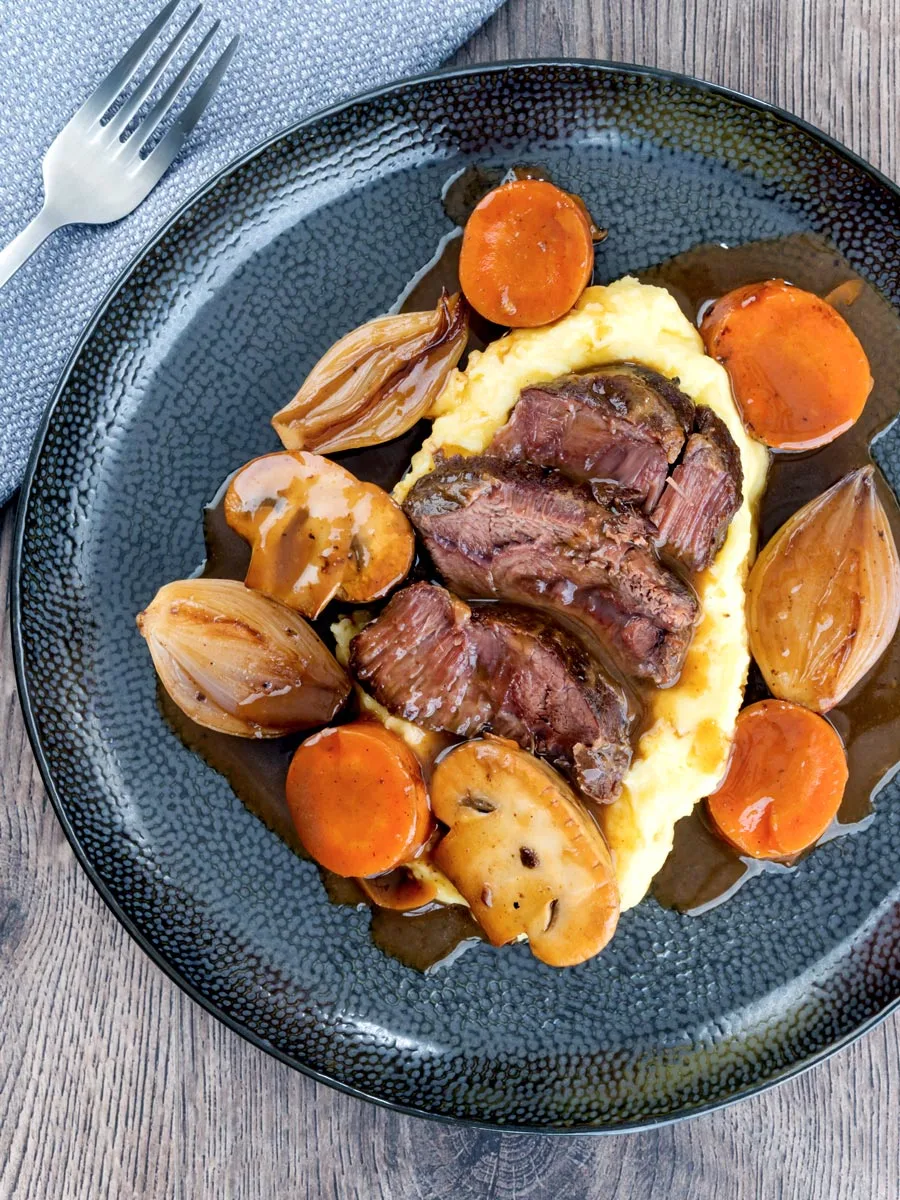 This beef cheeks dish is British comfort food at its best. In this amazing Beer Braised Beef Cheeks recipe by Krumpli dark beer, loads of stock vegetables, mushrooms and a Worcestershire sauce is used to magnify the flavor of the meat and the gravy.
4. Slow-Cooked Italian Beef Cheek Ragu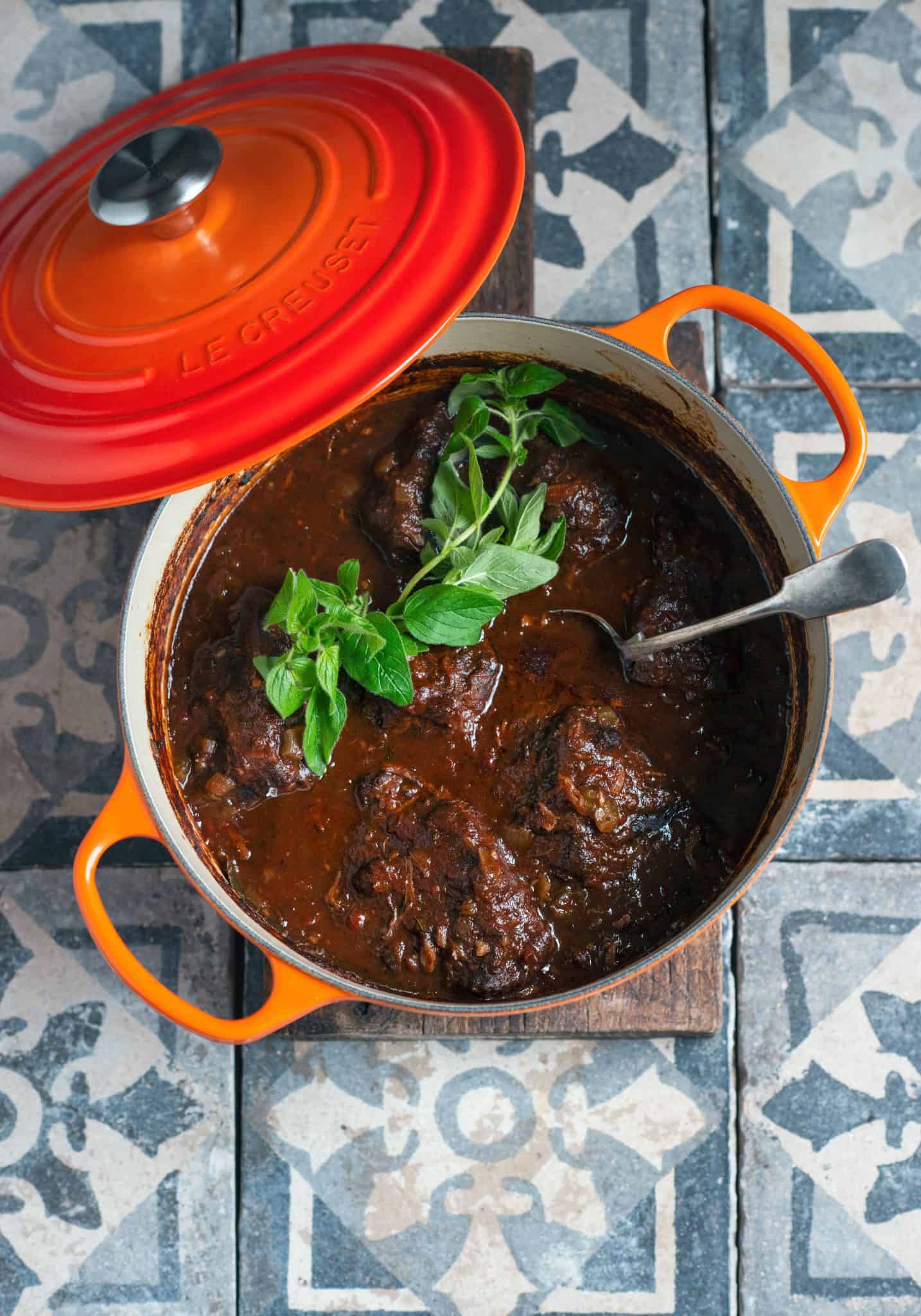 You might just fall in love with this delicious Slow-Cooked Italian Beef Cheek Ragu by Stuck in the Kitchen. This mouth-watering recipe features tender slow-cooked beef cheeks with red vine, passata, fresh rosemary, fresh oregano and pancetta. Serve over pappardelle and top with freshly grated Parmesan.
5. Barbacoa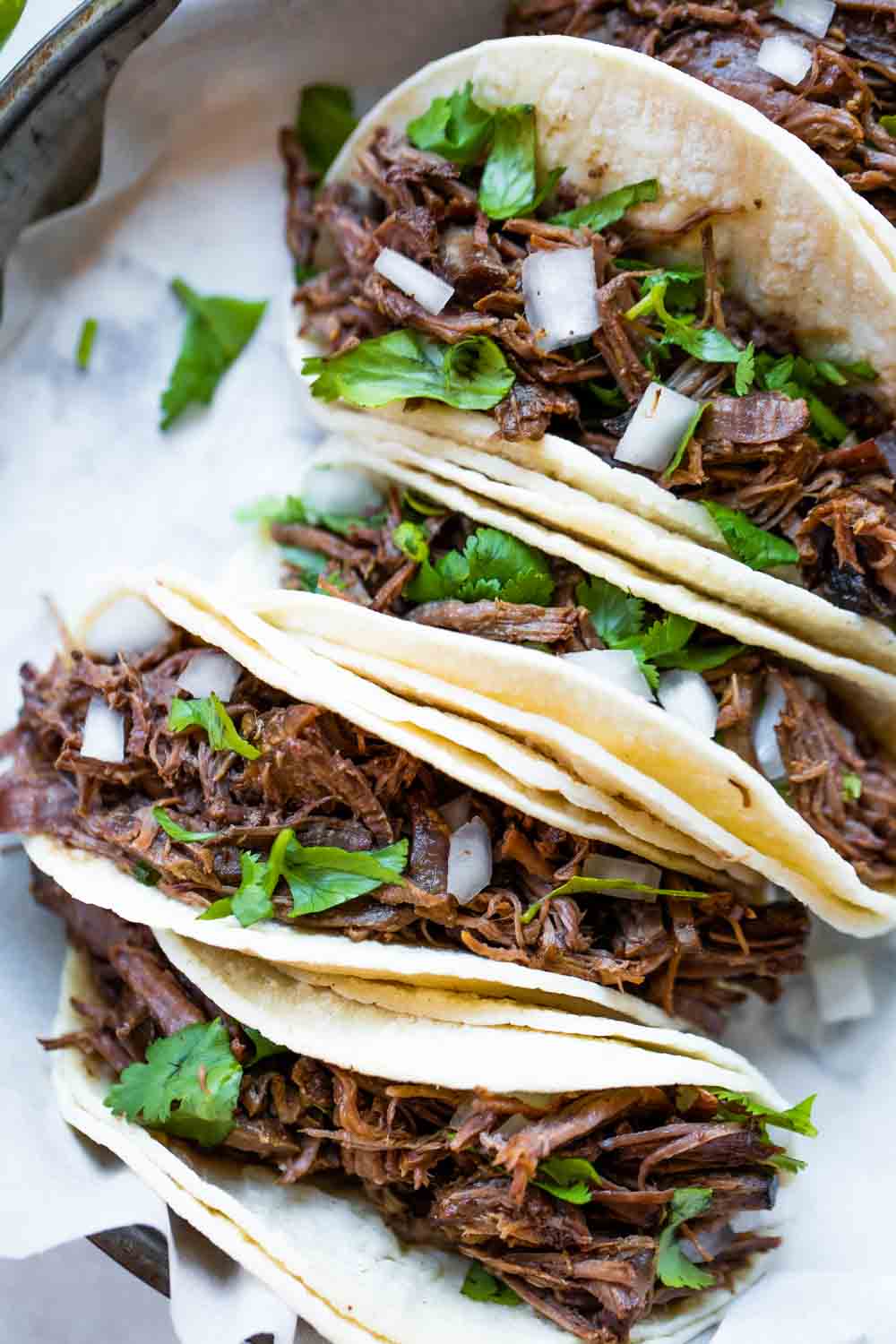 This tempting Barbacoa by House of Yumm is an authentic tasting Texas barbacoa recipe made with only a handful of ingredients. Use this incredibly tasty recipe in your tacos, burritos or on top of nachos for the ultimate Tex Mex meal.
6. Beef Cheeks Minestrone Soup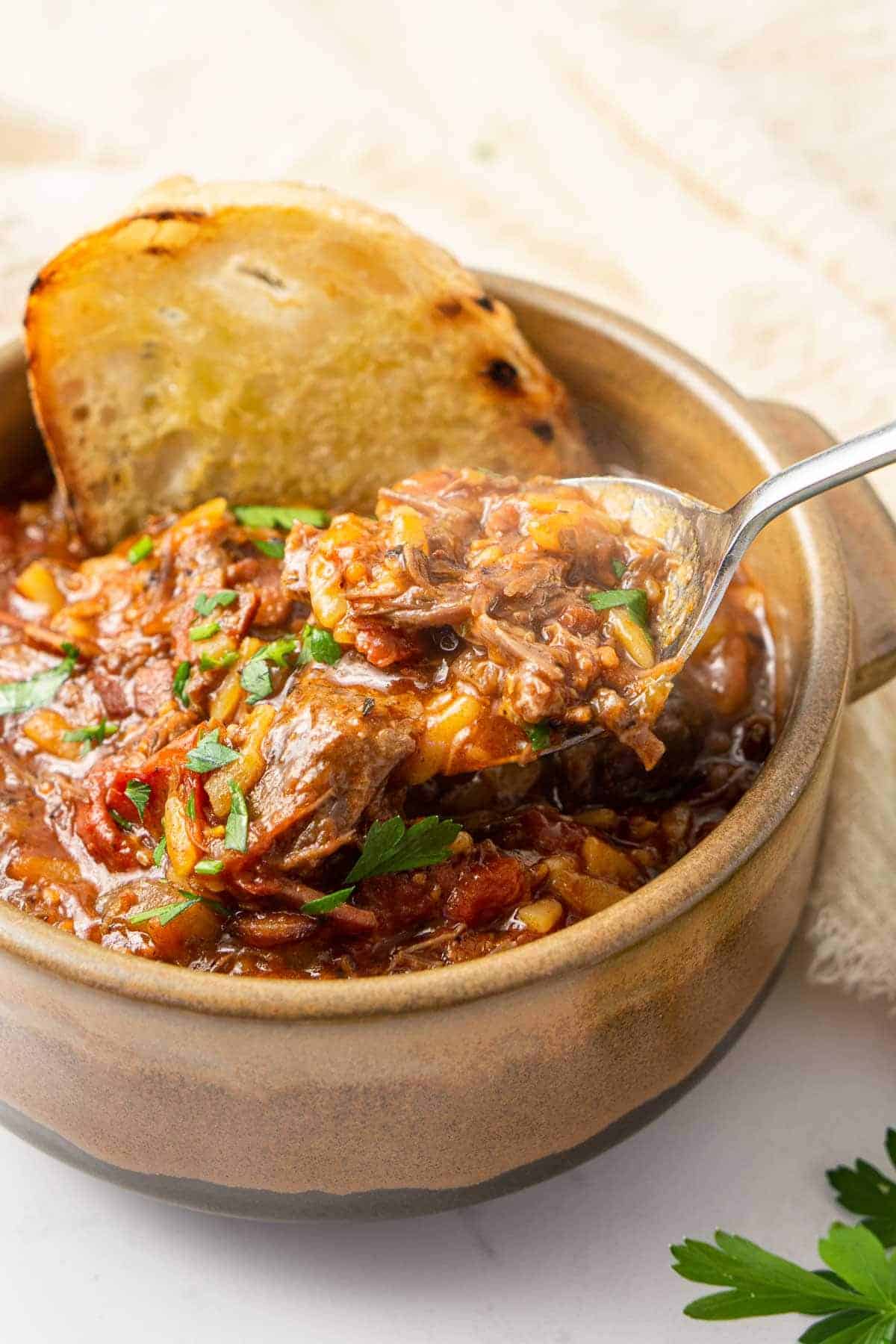 Keep warm and cozy with this inviting Beef Cheeks Minestrone Soup by Eight Forest Lane. This hearty comforting soup is made with tender shredded beef cheeks, bacon, oregano, vegetables and risoni. Enjoy a bowl or two during a lazy Sunday.
7. Asian Slow-Cooked Beef Cheeks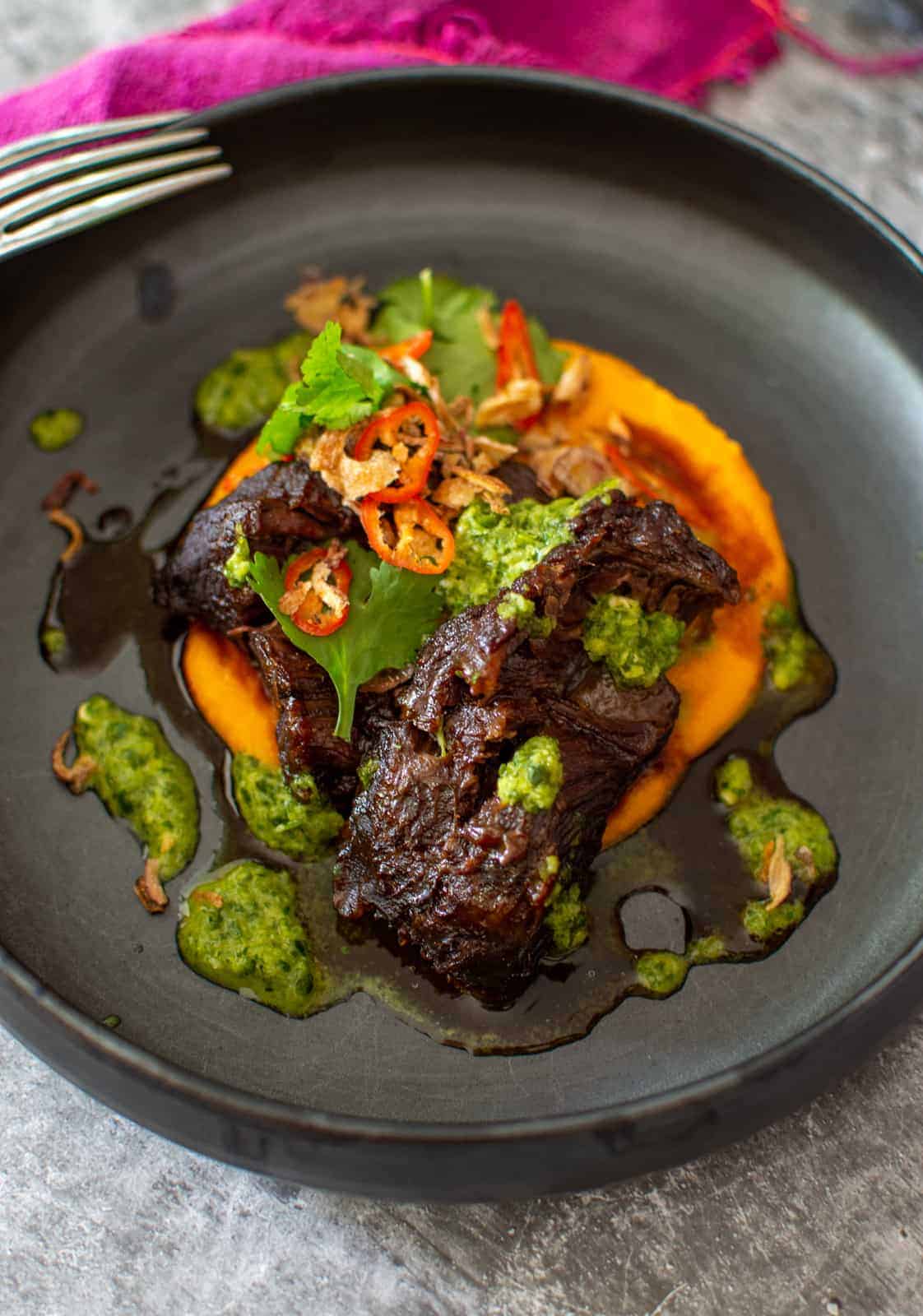 Wow your dinner party guests with this tantalizing Asian Slow-Cooked Beef Cheeks by Another Food Blogger. This Asian flavored beef cheeks are served with silky smooth carrot and ginger puree, punchy nam jim dressing and crispy shallot and coriander garnish. Designed to impress.
8. Beef Cheeks with Juniper Berries and Root Vegetables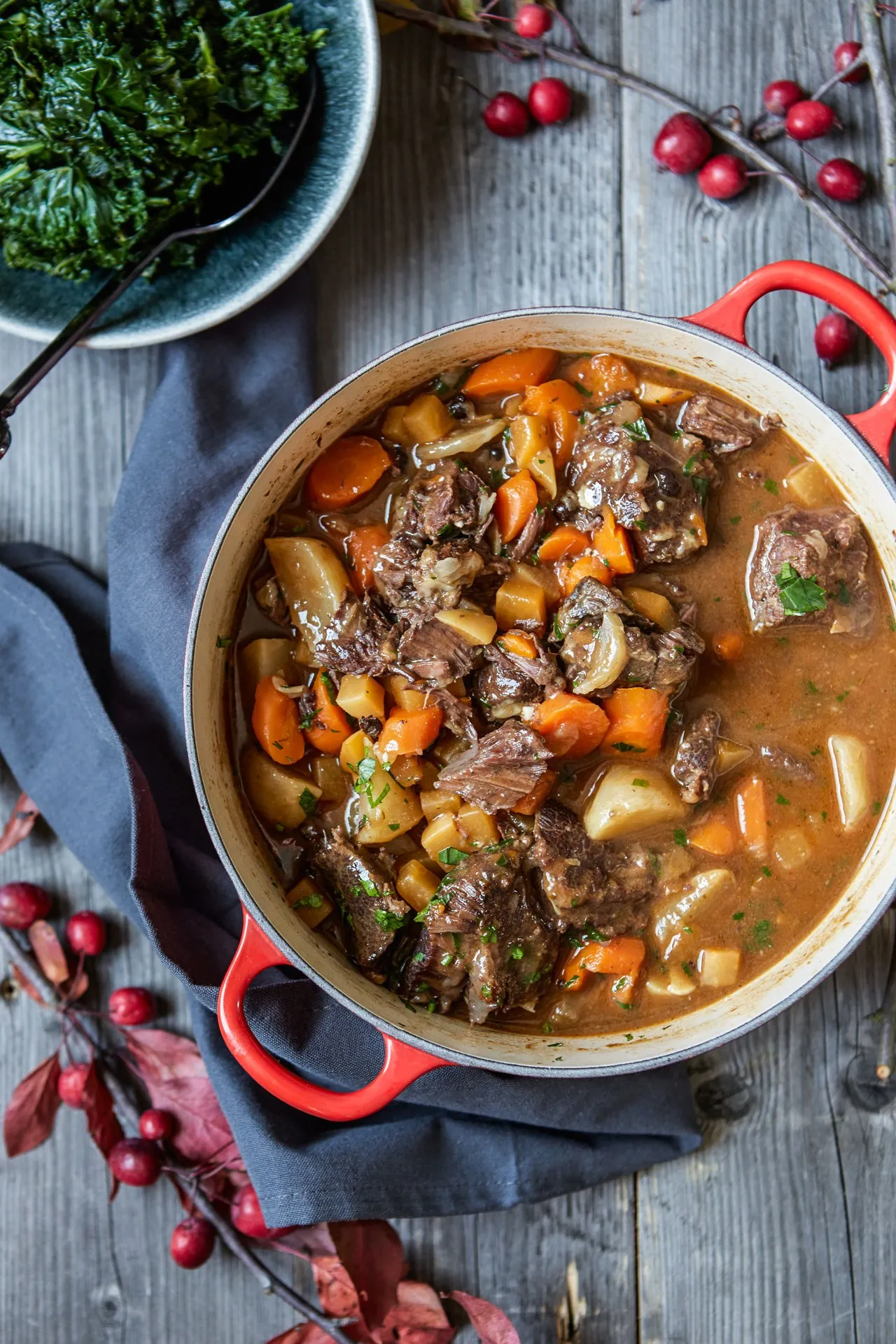 Make this rich comforting Beef Cheeks with Juniper Berries and Root Vegetables recipe by Caroline Barty for House & Garden. This warming winter casserole with beef cheeks, onions, carrots, swede, turnips and juniper berries is served with mashed potatoes and curly kale.
9. Smoked Beef Cheeks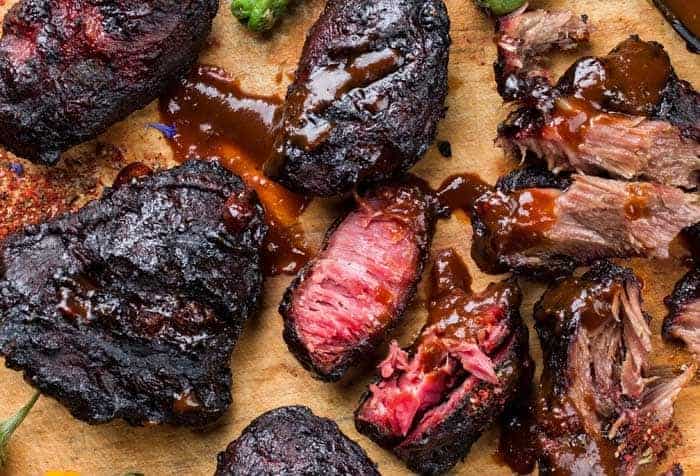 Learn how to make these fabulous Smoked Beef Cheeks by The Online Grill. This gooey and sticky delicious meat is perfect in BBQ tacos and sandwiches or just on its own. Follow this recipe for a step by step guide.
10. Beef and Mushroom Pie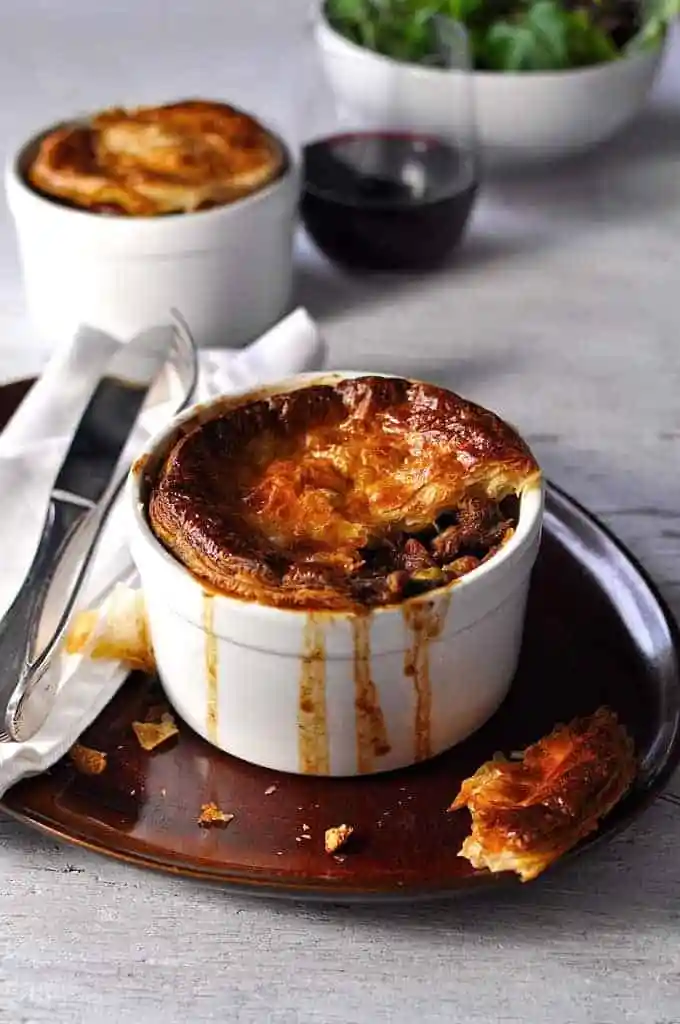 This scrumptious Beef and Mushroom Pie by Recipe Tin Eats is made with leftover slow cooked beef cheeks. In this recipe the melt-in-your-mouth beef filling with tender and juicy beef cheeks, carrots, peas, mushrooms and herbs is topped with flaky puff pastry.
11. Beef Massaman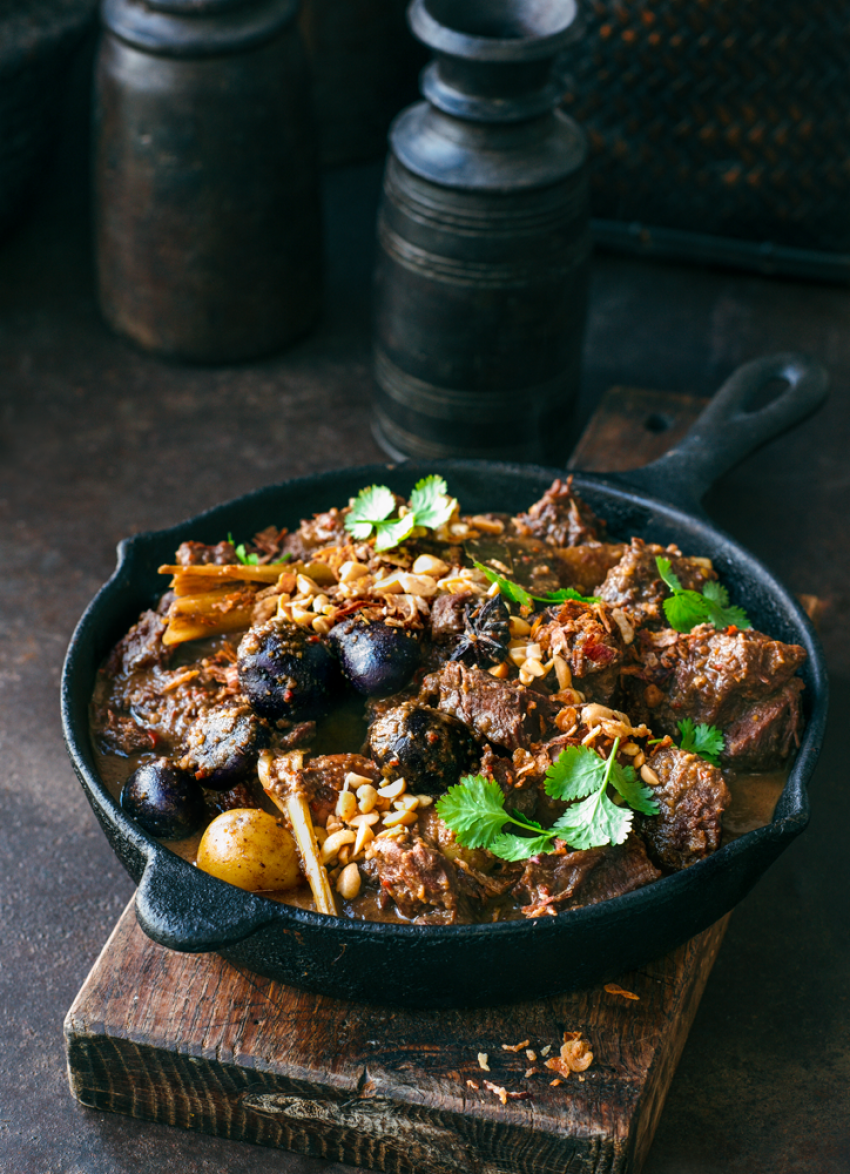 Beef Massaman by Sarah Tuck for Dish is a delicious mild warming curry. This delightful beef cheek slow-cooked dish is spiced with warming spices, lemongrass, star anise and garnished with fried shallots, roasted peanuts and fresh coriander.
12. Steamed Bun Bahn Mi with Braised Beef Cheeks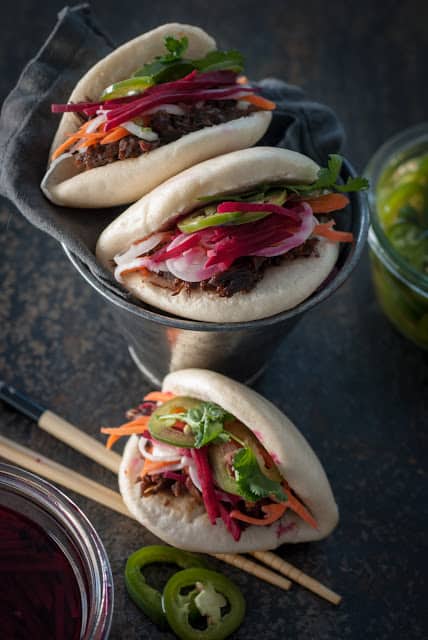 These Steamed Bun Bahn Mi with Braised Beef Cheeks by Simply So Good are another amazing recipe to try. The Chinese five spice braised beef cheek is served with quick pickle with beets, carrots, jalapenos and spring onions inside a steamed bun.
13. Beef Cheek Braised in Red Wine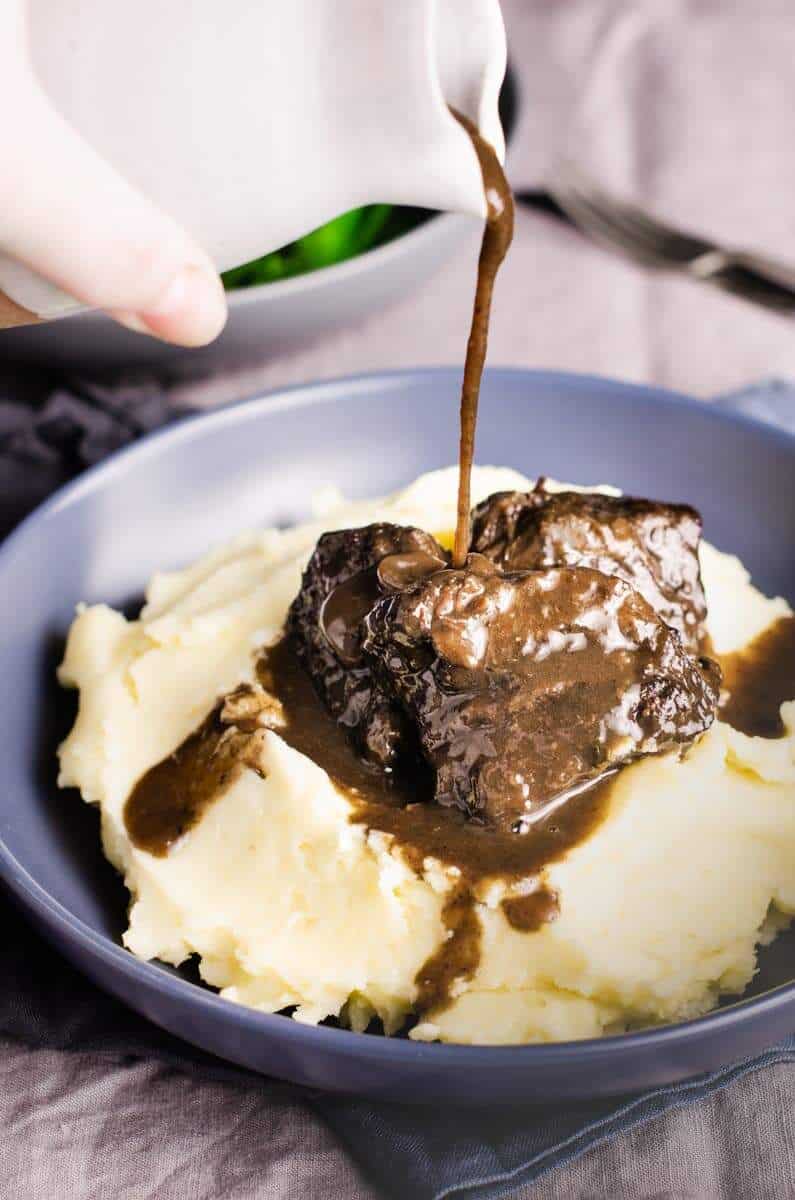 Get cozy with a plate of this hearty warming Beef Cheek Braised in Red Wine meal by Lost in Food. This delicious stew features beef cheek braised in red wine, cooked with vegetables and flavored with thyme, bay leaf and cinnamon.
14. Beef Cheek Rendang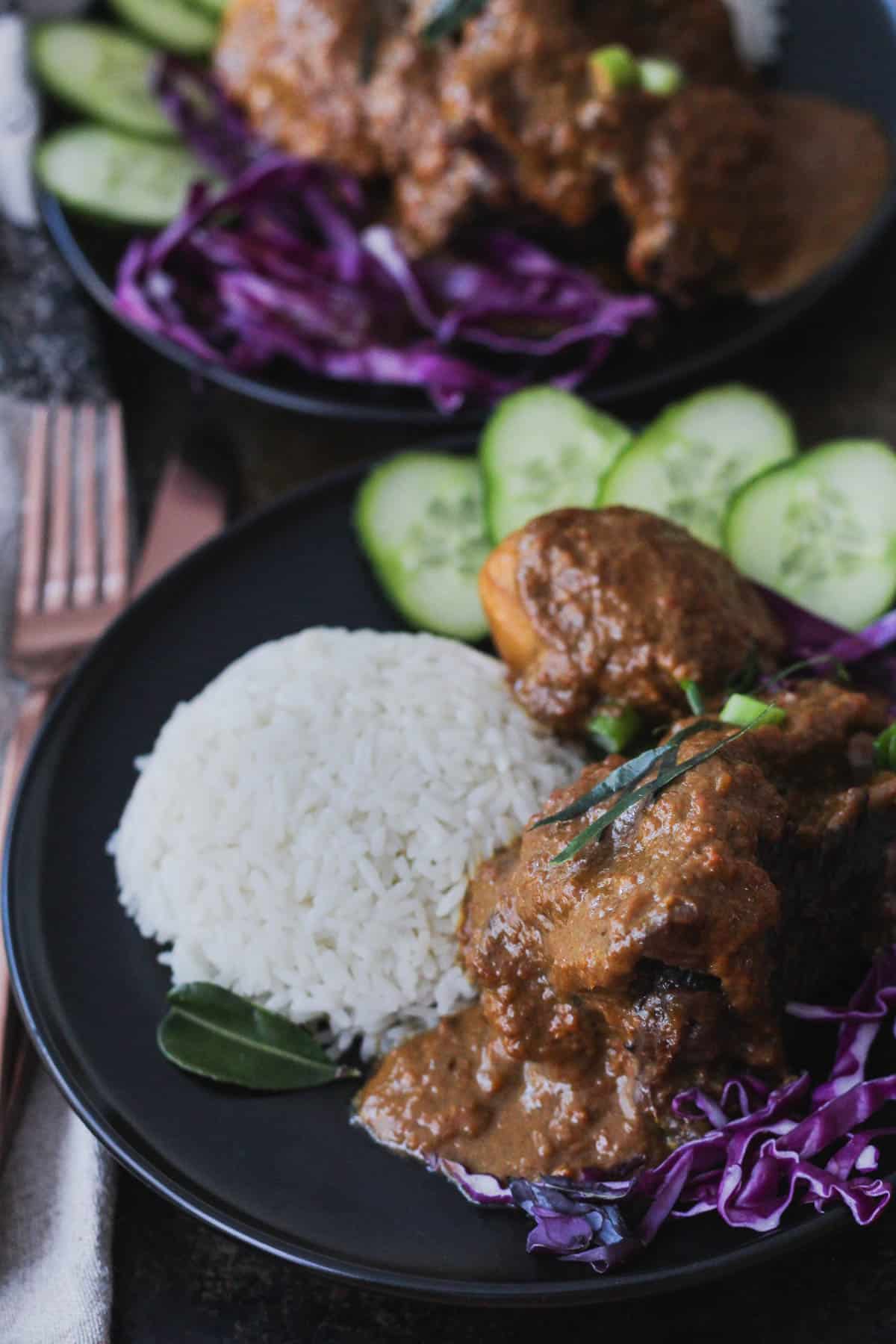 This flavorsome Beef Cheek Rendang by Electric Vitality is one of those must-try recipes. This delicious curry dish with incredible flavors and delicious melt in the mouth tender beef is served with rice, sliced cucumbers, shredded red cabbage and sliced lime leaves.
15. Birria de Res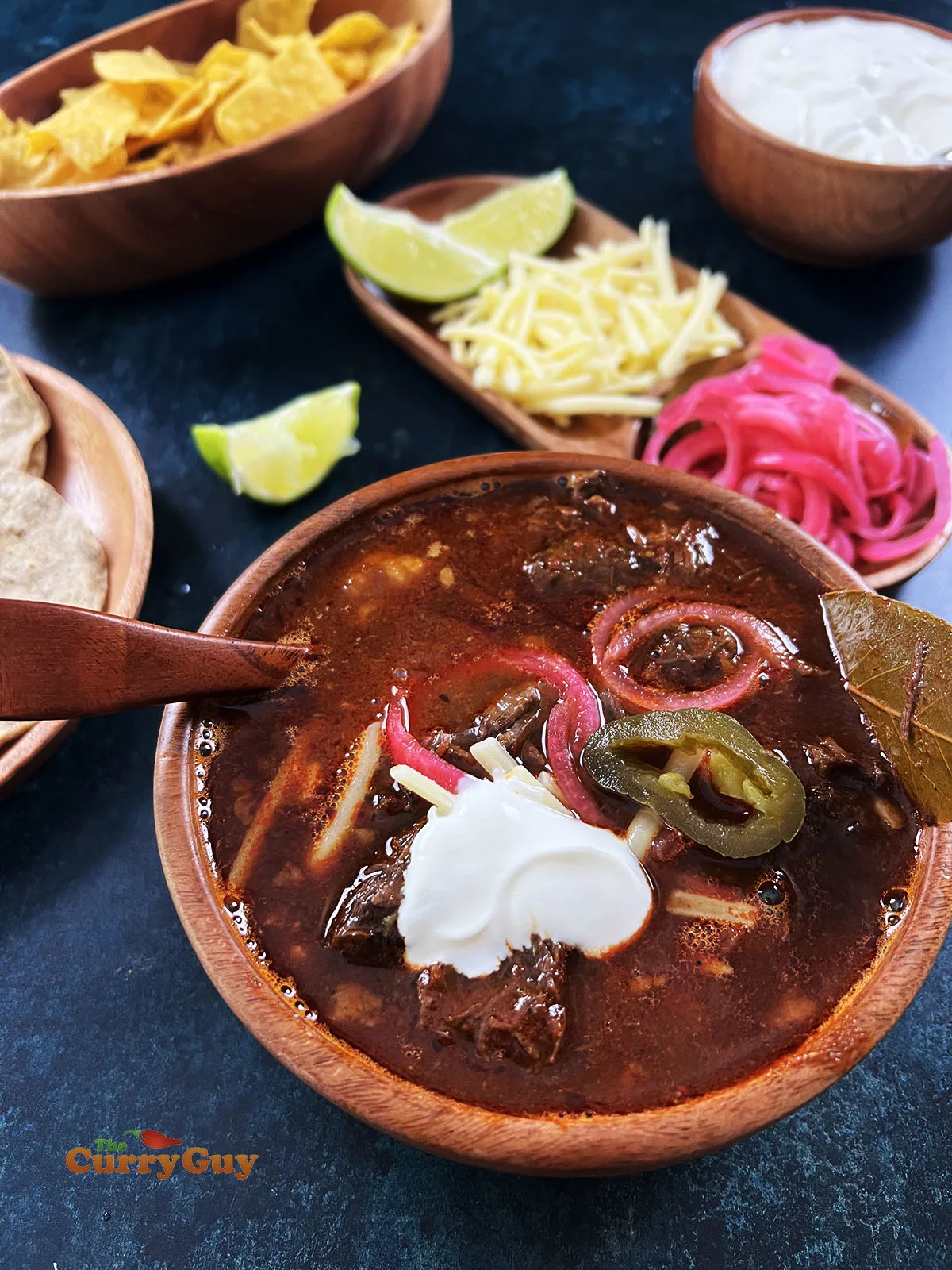 Birria de Res by The Curry Guy is a classic stew from central Mexico. This mouth-watering dish is made with marinated beef cheek in a delicious marinade of guajillo peppers, ancho chilies, onions, garlic, spices and herbs and slowly cooked until tender.