...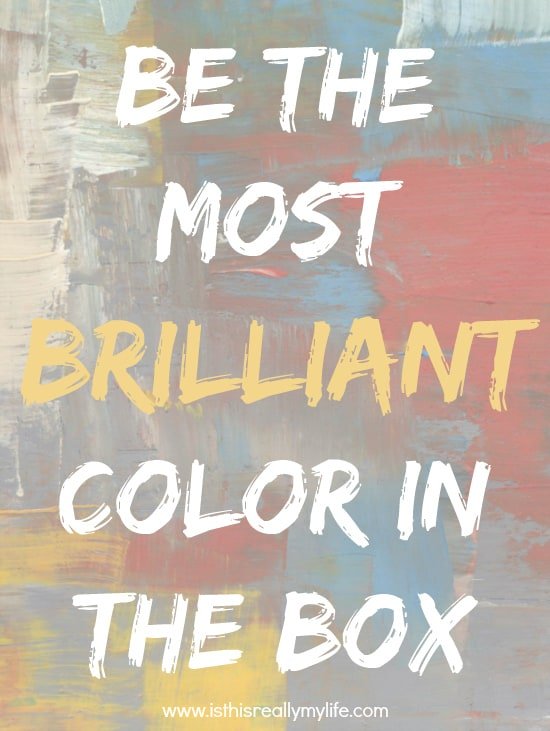 ...
Be the most brilliant color in the box.
Go ahead. Do it.
Don't wait for permission or acceptance or for someone else to be brilliant first.
Stop telling yourself you'll never be brilliant with all its synonyms (bright, sparkling, radiant) because you're not pretty enough, smart enough or talented enough. Telling yourself those things is the opposite of being brilliant.
In other words, it's just plain dumb.
Our world needs more brilliant colors in its box and you, my friend, are brilliant.
Be brilliant. And own it.
...


Feel free to "like" is this REALLY my life? on Facebook. It won't always earn you an extra entry in a giveaway but it will give you warm fuzzies.
Don't forget to sign up for free is this REALLY my life? updates via RSS or email so you don't miss a single awesome post.
...