I have quite the story to tell you about how we went from a serious no-pet family (not counting the tiny catfish that just won't die) to giving Lauren a very furry, very lovable early Christmas present. But that will have to wait for another time due to the craziness that is my holiday-themed life right now.
Instead, enjoy these shots (some via cell phone) of Coco, our new "baby."
She has us all wrapped around her sweet, tiny paw.
…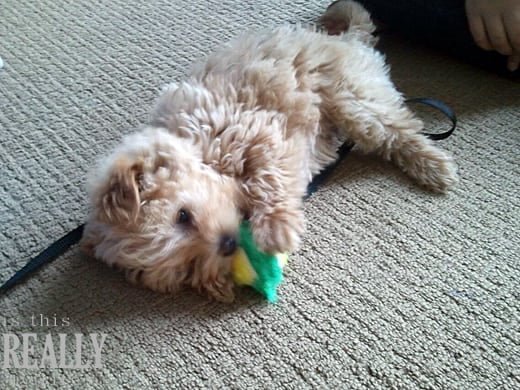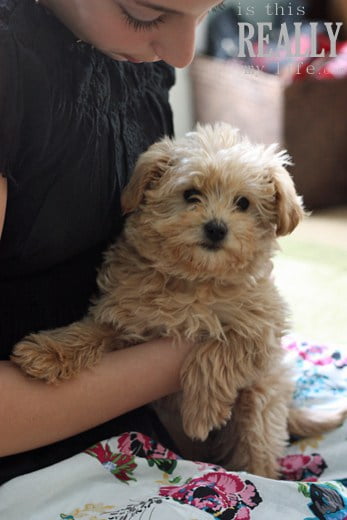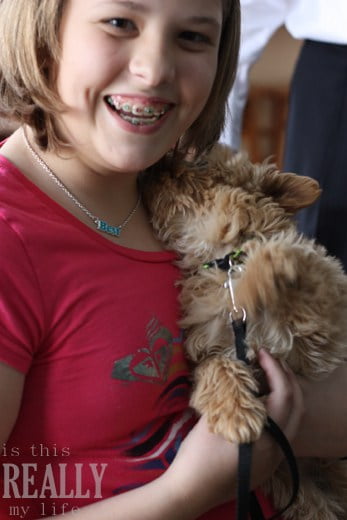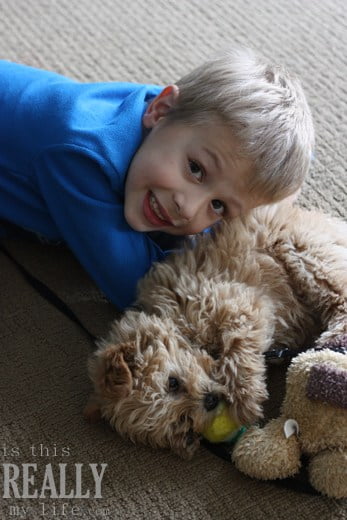 …
And one more…just after she was bathed and brushed (and topped with some glittery bows) at our local PetSmart.

…
It's kind of nice making dreams come true even if my laundry room is full of assorted dog supplies.
*sigh*