Disclosure: This post is a bit lengthy but I had to share my opinion of the latest developments on Idol to help you understand why I'm grateful for my all-expense paid trip to Los Angeles to go behind the scenes of American Idol Boot Camp. All thoughts, opinions and behind-the-scenes photos are 100 percent honest and mine.
We are well into American Idol Season XIII. If you're an Idol watcher, you definitely have your favorites. A few of mine are still in the running in the Idol Top 13 (Majesty Rose, Malaya Watson, CJ Harris, Caleb Johnson) while a few others were cut far too early (Keri Lynn Roche, David Oliver Willis, Kenzie Hall, Maurice Townsend, Savion Wright).
…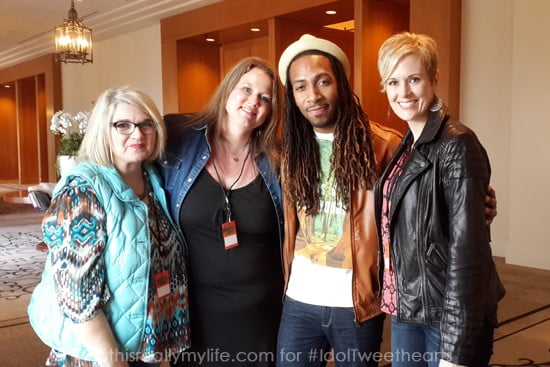 …
I was especially upset by the way American Idol went from the top 30 to the top 13. (It's okay, Harry; I still love you.) If you watched last week's episodes on Tuesday and Wednesday, you'll know what I'm talking about. For those who missed it, here's a brief recap: The judges asked only 10 of the 15 girls to sing  and the same went for the boys. The other 5 remained in the chamber, cut without any way for us to vote them back on the show.
My friend Molly echoed my feelings perfectly:
Someone over at Idol needs to take a Psych 101 class. I feel like I've been staring at my Christmas presents for weeks and then someone showed up Christmas morning and took 1/3 of them away. Oh, hell no. That one with the pink bow…that was going to be my favorite. So instead of enjoying the other 2/3 of my gifts, all I can think about are the ones I didn't get to unwrap, especially since a lot of the gifts that stayed are going to be returned immediately. Blah…I'm bored. What about my missing presents? Are you sure they weren't better? Why didn't you let me decide?

I've been tricked and I'm bugged.
Molly, you aren't the only one.
One thing that has comforted me with the recent going-ons at Idol is the experience I had behind the scenes at American Idol Boot Camp held at Terranea Resort in Rancho Palos Verdes, California.
As a side note, the resort is right on the beach and breathtaking even on an overcast day. Pretty sure it's the most gorgeous location for a boot camp you'll find.
…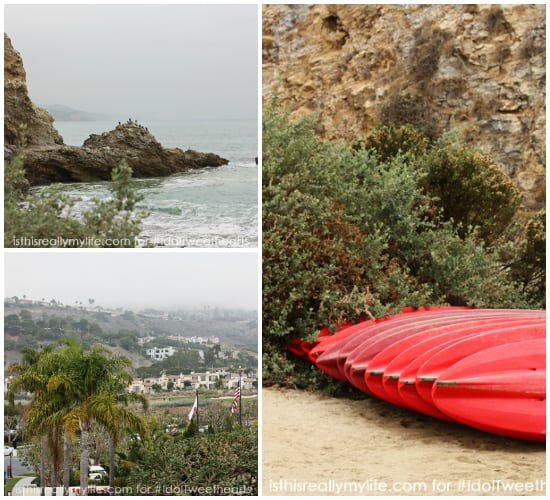 …
Even more awesome than the views is what the IdolTweethearts found inside the Terranea Resort: contestant schedules packed with classes ranging from hair and makeup to vocal coaching. I think they were even schooled on the basics of social media.
Perhaps the IdolTweethearts can teach that one next time…
…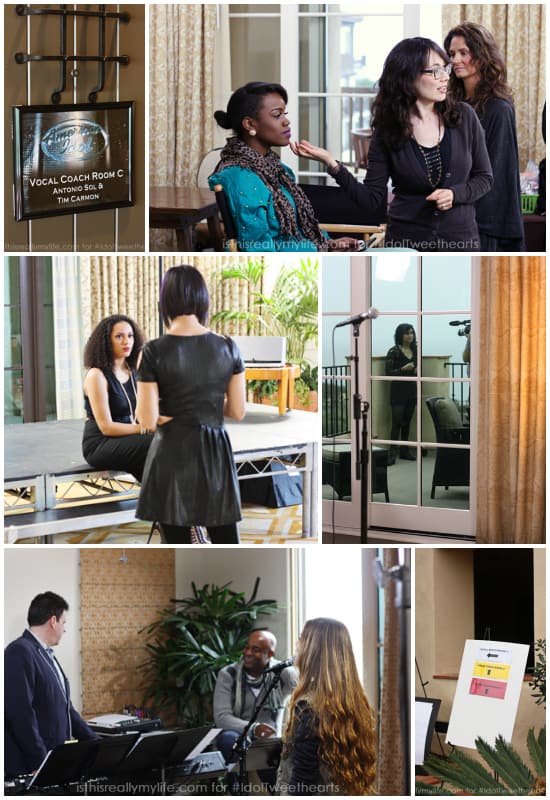 …
When not attending workshops to fine tune their falsettos and fashion style, we found Idol Top 30 contestants in the holding room practicing, visiting, chilling…and catching a much needed breath or two. And for those needing more than deep breathing, American Idol had spiritual advisors Pastor Billie Morgan and his wife on hand to help anyone needing emotional and/or spiritual support.
…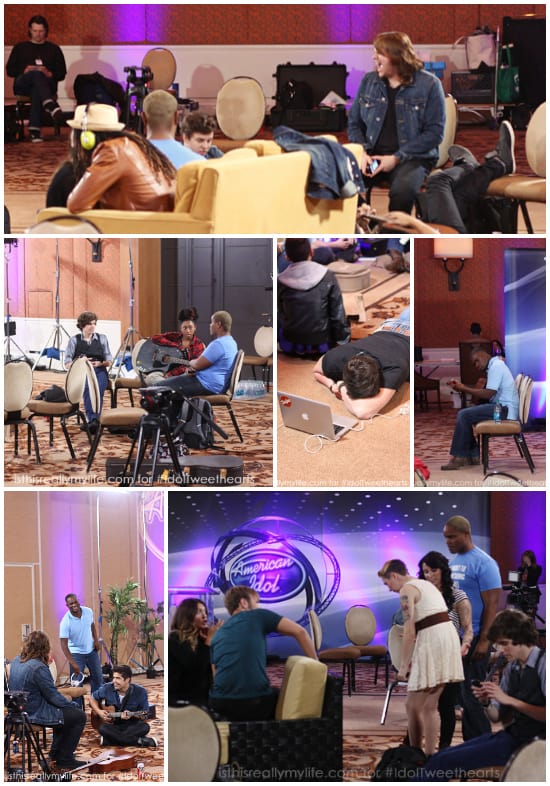 …
During our visit we were lucky enough to see past Idol contestants Adam Lambert and Chris Daughtry, both on hand during boot camp to give the top 30 industry insight and a bit of musical education.
While Lambert was too cool for the likes of the IdolTweethearts, Daughtry had no problem pausing for a couple photos with his biggest fan, IdolTweetheart Meg Hodson.
…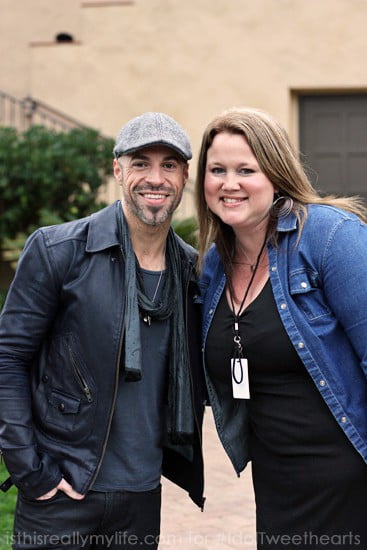 …
During the lunch break, Elizabeth, Meg and I sat down with David Hill from FOX and Trish Kinane from FreMantle Media. For me that may have been the most important part of our visit because it was the moment when I saw—and felt—their vision for the "new" American Idol.
It is that face-to-face discussion over a paper plate lunch that has kept my faith in the show even with last week's disappointment.
David and Trish said it perfectly when they told us:
American Idol is the original Cinderella story.
To be the very best version of the proper Idol format, the show must be authentic and honest.
Above all, it is about the contestants.
Did you catch that last one? The show is not about the judges, which is why the dynamic among Keith, JLo and Harry is so dang refreshing.
I could tell how sincerely David and Trish wanted to ensure every contestant in the Idol Top 30 has a strong foundation whether or not he or she made it past the live shows. As Trish mentioned, Boot Camp is a "school for superstars" where hopeful musicians attend workshops to better prepare them for whatever lies ahead…Idol winner or not. The show is the beginning of their musical career, not the end.
And this is what I try to remember when I'm heartbroken another favorite is cut.
…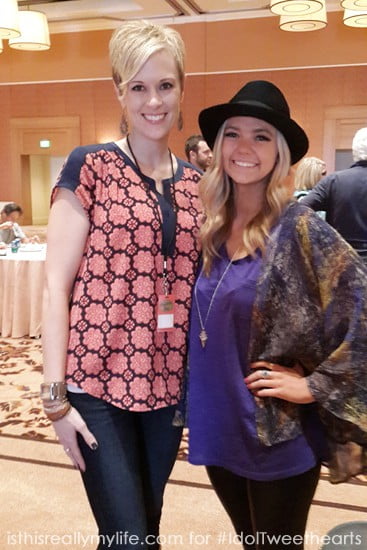 …
If you want to hear a quick story about how I came to be an IdolTweetheart, click here.
If you want to keep up with the IdolTweethearts, you can find us on Facebook and Twitter. You can also follow the hashtag #IdolTweethearts or join us for our weekly #IdolPreParty on Twitter every Thursday at 4pm PST / 7pm EST.
…


Feel free to "like" is this REALLY my life? on Facebook. It won't always earn you an extra entry in a giveaway but it will give you warm fuzzies.
Don't forget to sign up for free is this REALLY my life? updates via RSS or email so you don't miss a single awesome post.
…