You probably think I'm going to suggest turning your one-day park hopper ticket into a two-day ticket by hiding in Disneyland overnight, but you'd be wrong. While a super great idea, it's a high-risk, illegal activity and I tend to shy away from those when kids are involved. When it comes to a safer and more legal way to cut costs on family vacations, I have two words for you: Amazon Underground.
.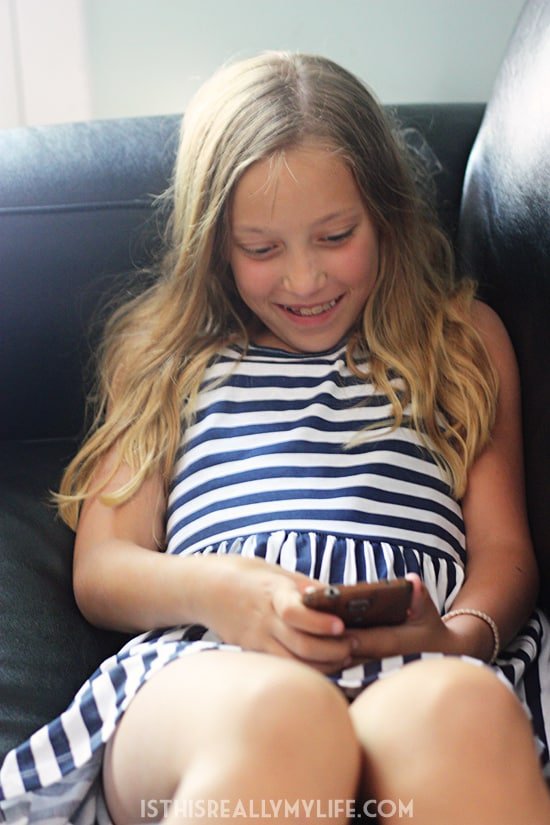 .
Why is this such an awesome way to save money on the family vacay? The Amazon Underground app for Android provides access to an incredible catalog of premium, family-friendly apps and games FOR FREE as well as the ability to download the Amazon Video app to your mobile device.
FOR FREE, people.
I don't know about you, but I like free, especially when it comes to games on my smartphone. It seems every game my kids or I want to play (I do enjoy Two Dots!) either costs money or boasts "free" but require—as in you can't get past level 123 without them—upgrades and in-app purchases. It drives me crazy! Plus, how many of you have had your kids "accidentally" make an in-app purchase while playing a game on your smartphone? I've had it happen one too many times.
They've also won online auctions for Avon perfume in a Faberg&eacut;-style egg, but let's not go there.
We're headed to Florida and Kentucky for two weeks this summer and you know we'll be stocking up on new-to-us apps and games to keep kids entertained and distracted long enough so we hear only one "are we there yet?" between destinations.
In preparation for our trip, I downloaded the Amazon Underground app for Android smartphones so I could take it for a test drive. I screenshotted (my new word) the process to share with you, my fabulous readers.
.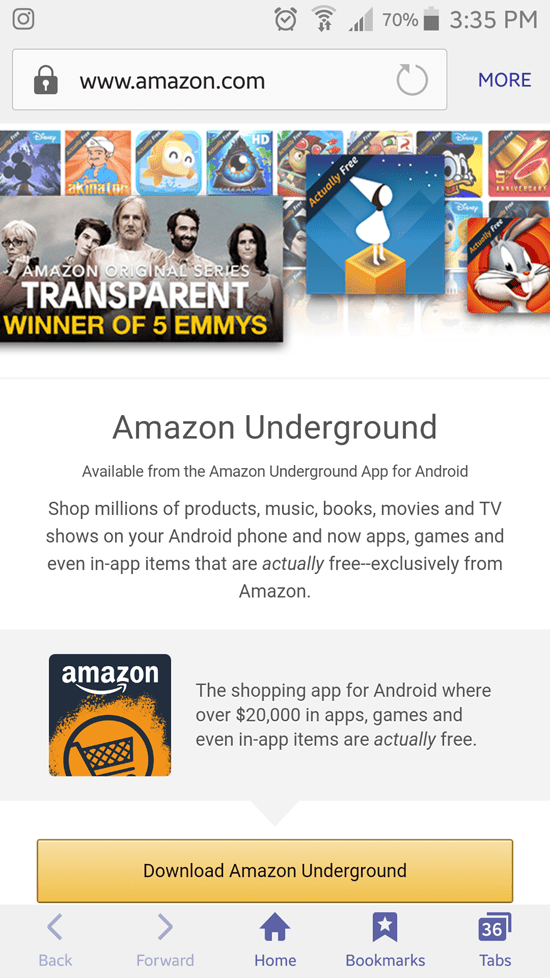 .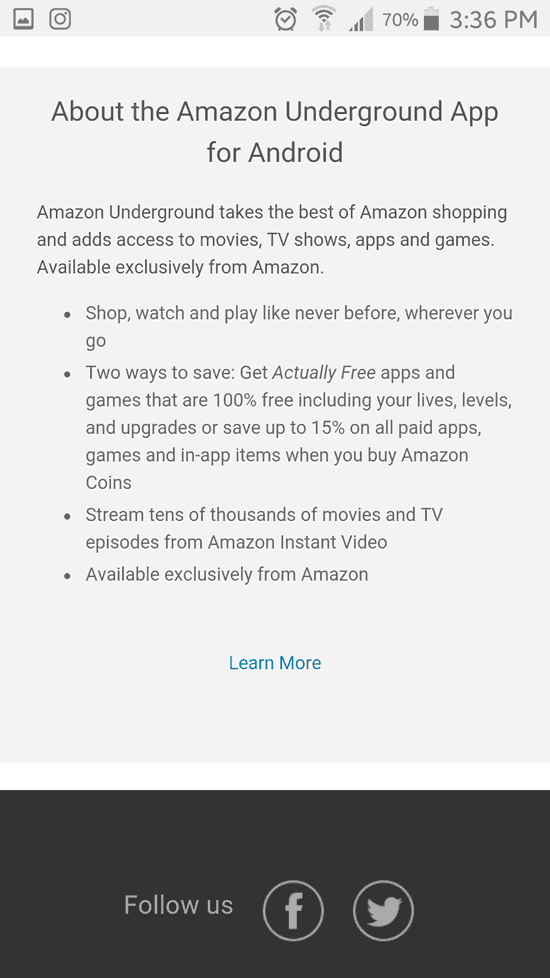 .
I was seriously surprised—and I'm being honest—at the impressive list of games offered for free. Like, for reals free. (They call it "Actually Free." Love it!)
.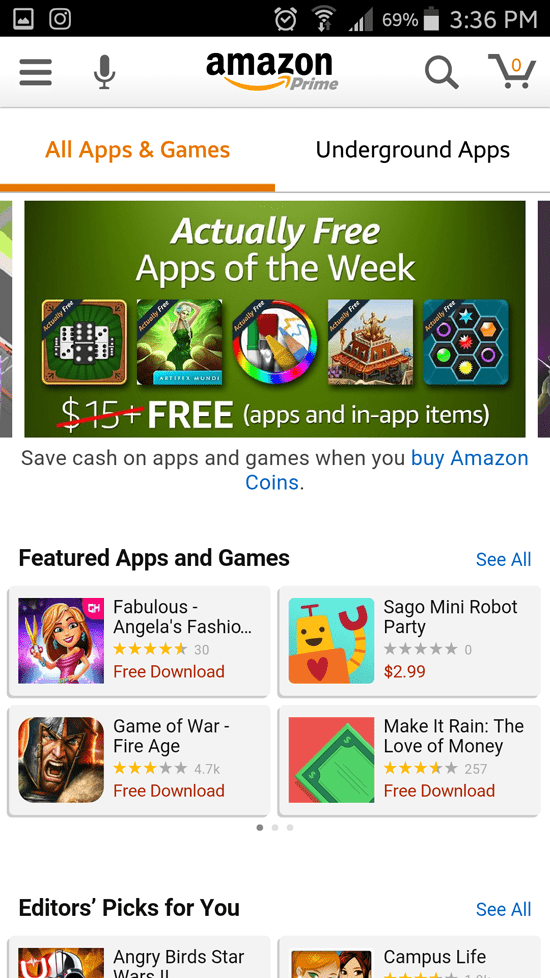 .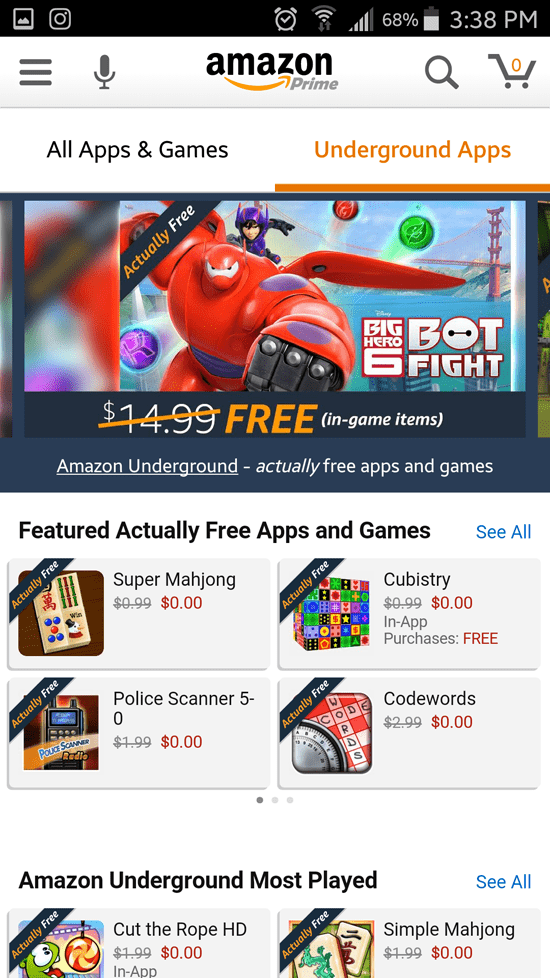 .
Being fans of Cut the Rope, Cut the Rope HD was my first free download.
.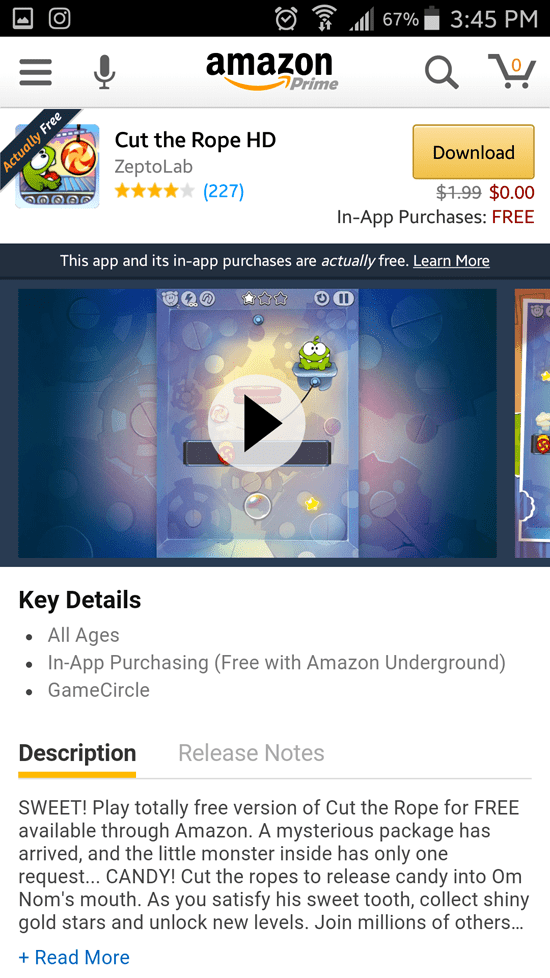 .
See this pop-up? For reals free.
.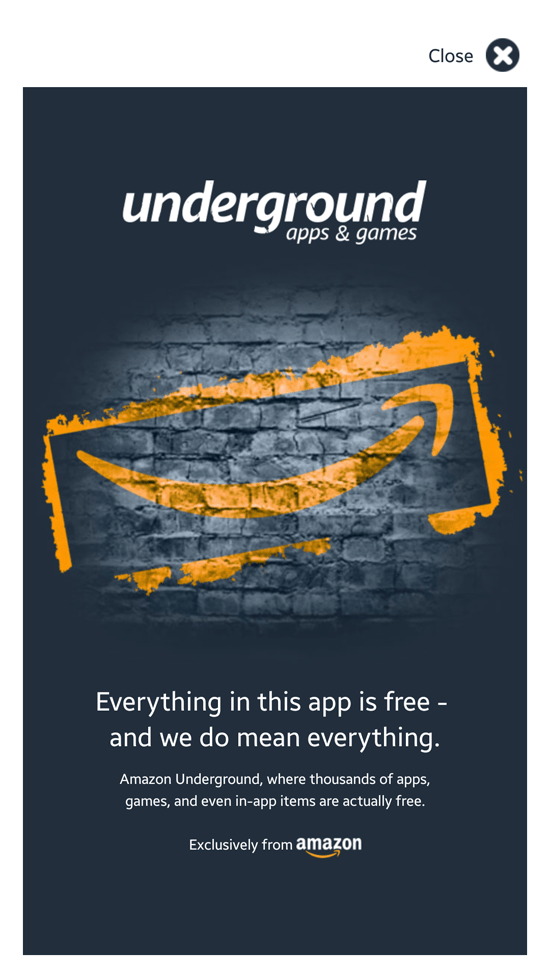 .
Don't tell, but I may have spent a half hour playing Cut the Rope HD without realizing it. That little monster is so cute!
.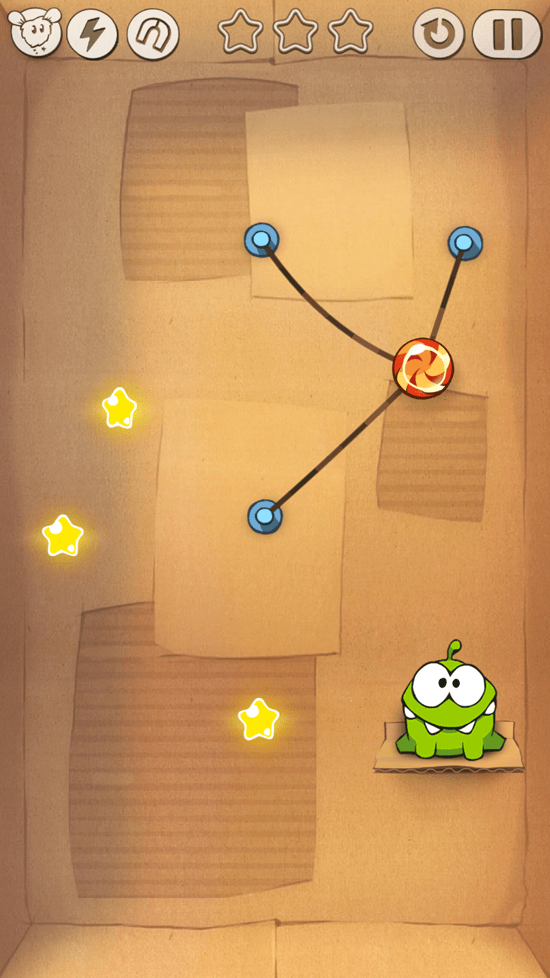 .
Like, for reals cute.
We used to rent movies during our travels. You know, rent them at one McDonald's, drop them off at another. But now we'll be saving money on apps AND movies thanks to Amazon Underground. Just think of all the "actually free" entertainment the family can enjoy allowing us to blow even more money on mouse ears and Potter wands!
Enhanced features like Amazon Video and 100% free apps and games, while available on the Amazon Underground app, are NOT available on the Amazon Shopping app from Google Play. With Amazon Underground, my kids can watch their fave movies and TV shows plus those free apps and games and leave me alone to read one of many books I'll be packing for our family vacation.
I'm hoping it will look something like this but an airplane seat instead of a leather chair.
.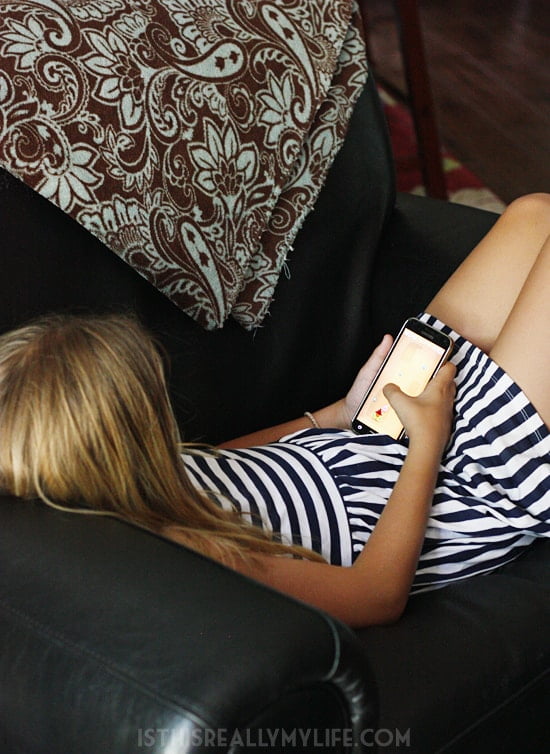 .
You can download Amazon Underground from your Android smartphone HERE or by clicking on the image below.
NOTE: This link is good for downloading on a mobile Android phone only.
Using your laptop or desktop computer to read this post? Visit https://www.amazon.com/underground and follow the on-screen instructions.
I was selected for this opportunity as a member of Clever Girls and the content and opinions expressed here are all my own.
.
If you're looking for more totally honest reviews, check out my ITRML reviews Pinterest board.
.
.

Feel free to "like" is this REALLY my life? on Facebook. It won't always earn you an extra entry in a giveaway but it will give you warm fuzzies.
Don't forget to sign up for free is this REALLY my life? updates via RSS or email so you don't miss a single awesome post.
.