Some of you may already know about georgie tees, a business I started with a girlfriend over five years ago. Well, we are finally and officially closing up shop with a ginormous FINAL SALE!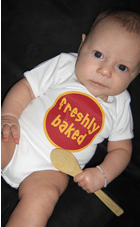 …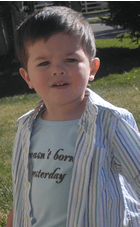 All maternity tees are already gone thanks to BabySteals.com, so we are left with our collection of super cute infant tees, some of which have already sold out! A few weeks ago we put everything on sale (over 50% off!) and now we're giving you an EXTRA 25% off your purchase!*
Simply enter code EXTRA25 in the Comments section at checkout and we will take 25% off your purchase (before taxes and shipping–no taxes outside Utah, though!).
If the extra 25% discount doesn't get you stocking up on cute infant onesies like "heavy drinker," "lullabies rock" and "bald is beautiful," then perhaps a plea to help out a couple mompreneurs, one who has recently opened a dance studio (um, no, not me) and the other whose husband thinks getting his MBA while working full time was a truly awesome idea, would work.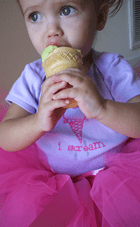 …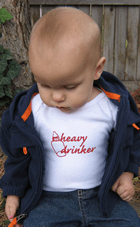 With spring and summer around the corner, baby showers are soon to be in full force. Our infant onesies and tees make the perfect addition to any gift basket—and will make you the hit of the party! And who doesn't want to be the hit of the party?
Visit georgietees.com and head to our infant section to view our collection. Some style/sizes are going quickly so shop soon!