I'm not kidding. These truly are the best oatmeal raisin cookies ever. If you don't believe me, you can ask anyone who's been lucky enough to try one.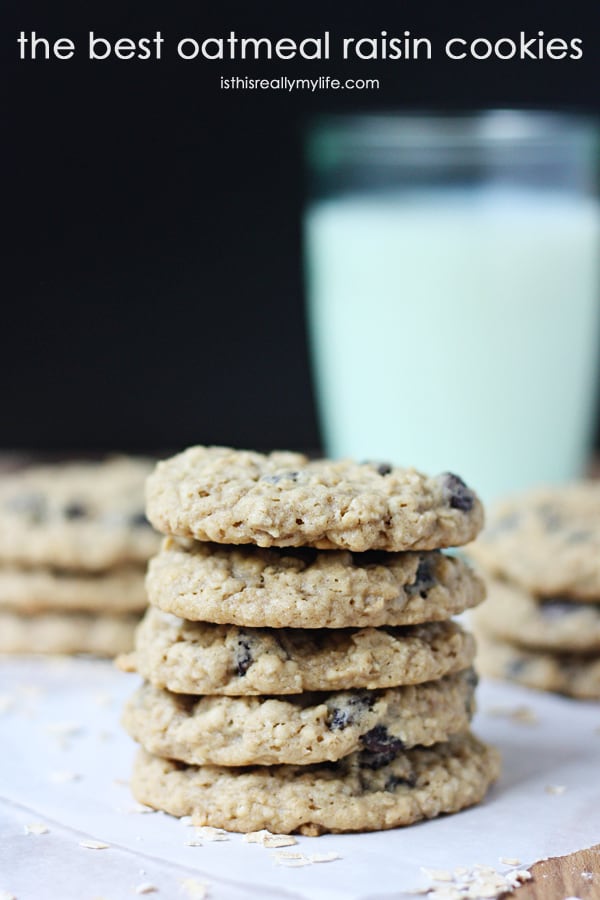 I don't know how I managed to bake such amazing oatmeal raisin cookies but I'm oh-so-glad I did.
The ratio of raisins to oatmeal is perfect and the hint of cinnamon divine.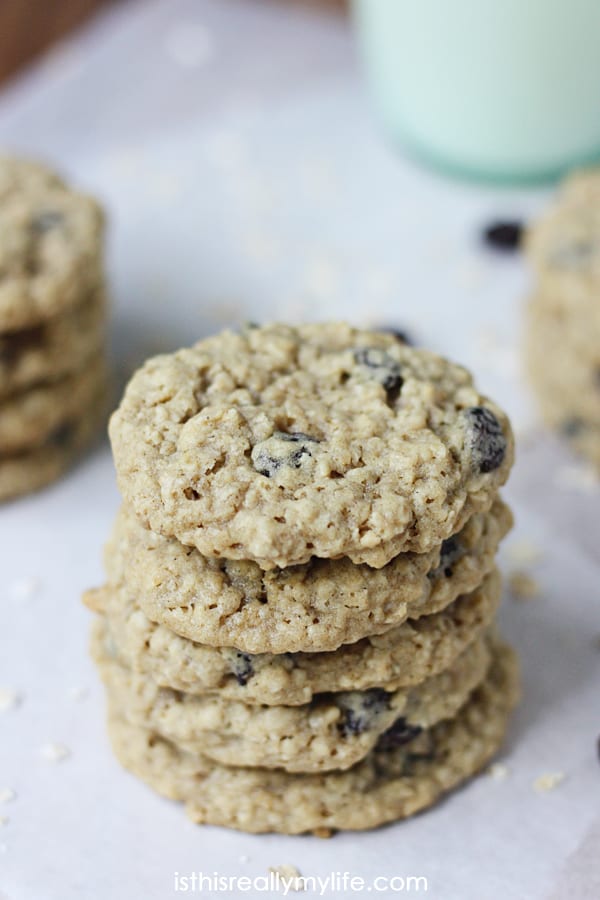 These babies are slightly crispy on the outside with just the right amount of chewiness on the inside. I chalk it up to a fantastic recipe and a trusty cookie dough scoop like this highly rated OXO medium cookie scoop. It is one of the kitchen gadgets I can't live without and the OXO one is a better deal than the Pampered Chef one I own.
I also can't live without my silicone baking mat. For reals. It's saved my cookies (figuratively and literally) many times.
I wanted to show you just how amazing these cookies taste but the photo doesn't do them justice.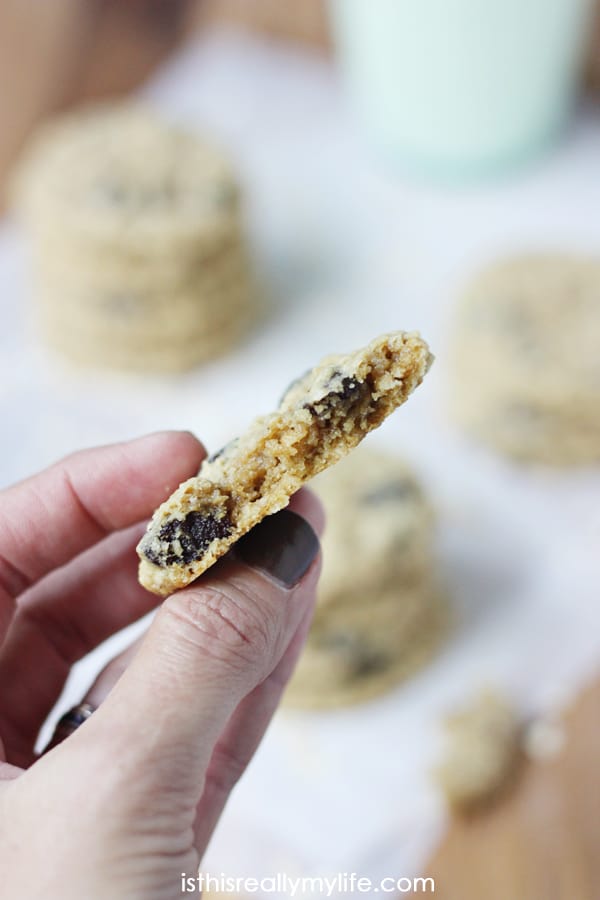 You'll have to bake a batch for yourself. Immediately.
Oh, and these oatmeal raisin cookies freeze wonderfully well. Trust me.
Printable recipe for the best oatmeal raisin cookies EVER below. Enjoy!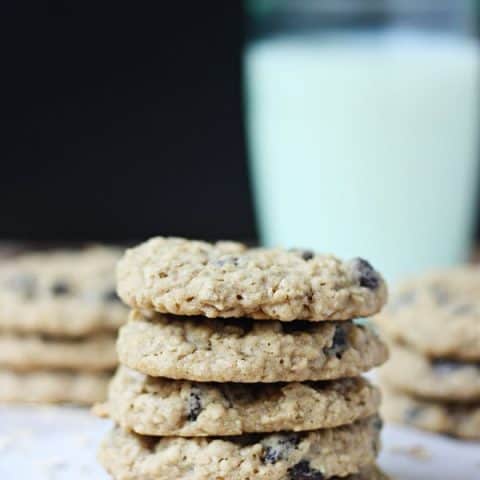 The Best Oatmeal Raisin Cookies EVER
These truly are the most amazing oatmeal raisin cookies you'll ever bake...and eat! Makes approximately 3 dozen cookies.
Ingredients
1 cup unsalted butter, softened
1 cup packed brown sugar
½ cup sugar
2 eggs
2 tsp vanilla
1 ¾ cups flour
1 tsp baking soda
½ tsp salt
½ tsp cinnamon
2 cups quick-cooking oats
1 cup raisins
Instructions
Preheat oven to 325 degrees.
Cream together butter and sugars in a large bowl until smooth. Add eggs and vanilla and mix until thoroughly combined.
Whisk together flour, baking soda, salt and cinnamon in a separate bowl. Add to creamed mixture and beat until combined.
Mix in the oats. Fold in the raisins.
Drop dough by heaping tablespoonful onto ungreased cookie sheets or silicone baking mat.
Bake for 11 to 12 minutes or until center is set and edges are a very light golden brown.
Remove from oven and cool 5 minutes before placing on a wire rack to cool completely.