Though I love a good candy bar (Twix, Mounds and Kit Kat are among my faves), I am a baked-goods kinda gal. The goods can be baked by me (preferably by me because then I can eat them hot from the oven) or by Kneaders, Hagermann's, Great Harvest or even the Girl Scouts. As long as it's a cookie or brownie, I will choose it over candy every time.
That being said, as I grow older wiser, my metabolism seems to think slowing down is the best idea ever, and no matter how I try to convince it otherwise, it's set on thwarting my plans of eating a half dozen cookies without it affecting the scale. Whatever.
Just like with my kids, I'm picking my battles, and the battle of the bulge is one I'm determined to fight so I've been experimenting with some healthy version of my beloved chocolate chip cookie. Here is one that didn't taste absolutely horrible (okay, it was actually pretty good) and only took a few ingredients. It is the Almond Butter Chocolate Chip Cookie recipe from The Best of Clean Eating
cookbook. I'm not sure how these would freeze, but you can make a smaller batch and simply eat them all so there aren't any left to freeze. I mean, they're healthy so calories don't count. (I like my philosophy on food sometimes.)
Almond Butter Chocolate Chip Cookies
1 cup unsalted almond butter, stirred well
3/4 cup Sucanat*
1 large egg
1/2 tsp baking soda
1/4 tsp sea salt
3 oz dark chocolate (70% cocoa or greater), broken into small pieces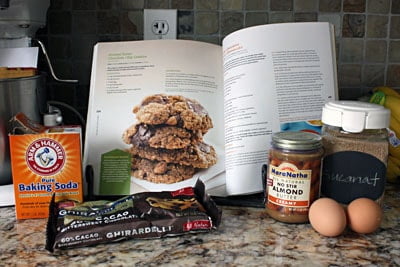 …
Preheat oven to 350 degrees. In a medium bowl, stir together first 5 ingredients until blended. Stir in chocolate.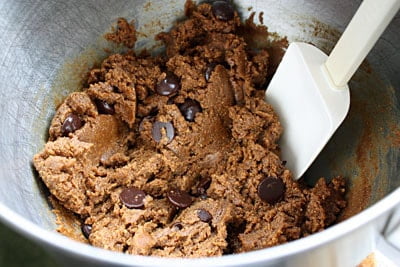 …
Drop dough by rounded tablespoonfuls onto parchment-lined baking sheets.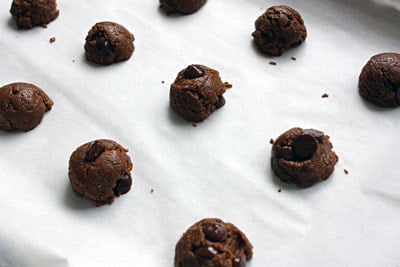 …
Bake for 10 to 12 minutes or until lightly browned. Let cool on baking sheets for 5 minutes and then remove to a wire rack to cool for 15 minutes.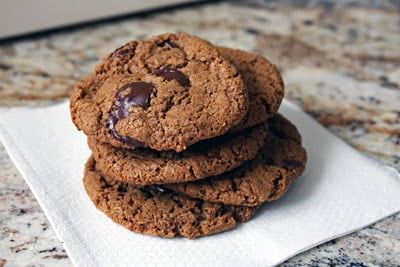 …
* I didn't know what Sucanat was though I'd heard Raw Melissa talk about it before. Basically it is whole cane sugar (pure dried sugar cane juice) and therefore retains its molasses content. I found Sucanat at Good Earth Natural Foods, a local natural health food store, but I'm sure you could easily find it at your local Whole Foods Market as well.
P.S. I reviewed The Best of Clean Eating on Boutique Cafe's Daily Dish. You can check out my full review here.