Today I met a girlfriend for lunch at one of my favorite local eateries: Hagermann's Bakehouse. This little bakery is tucked away in the strip mall by Harmon's on 11400 South and 700 East in Draper. They have a modest selection of baked goods (brownies, blondies, scones, peanut butter bars, cookies and some pastries) and artisan breads.
But there are three main reasons I visit Hagermann's:
The sandwiches: These babies are made with ingredients like fresh roasted turkey breast and prime roast beef topped with cucumbers, cheese, lettuce, slow roasted tomatoes and spreads like apricot jalapeno jelly. Oh, and they come with a cookie on the side.

The Jill's Garlic Jack bread:

This artisan bread makes THE BEST homemade grilled cheese EVER.

The sugar cookies:

Today Hagermann's featured summery ice cream cones but we've also indulged in ghosts, autumn leaves, pumpkins, hearts and other seasonally themed shapes. I mean, how could you not buy a dozen of these?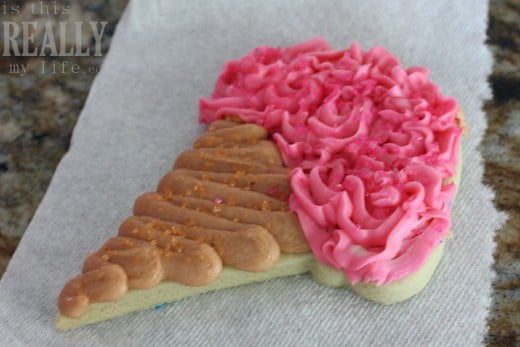 …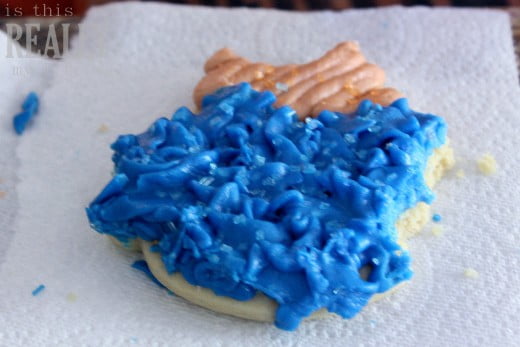 …
Along with being super tasty, they're a heck of a lot less messy than a real ice cream cone!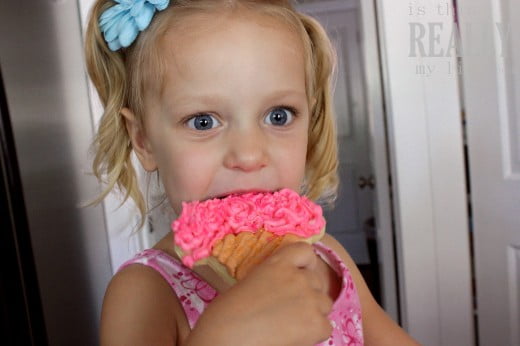 …

Let me know if you want me to pick up some for you your kids the next time I'm there.
P.S. Hagermann's Bakehouse is where I buy the infamous Pepperlane Pepp'ricot Preserves, which makes the easiest, most perfect, most crowd-pleasing appetizer when served over cream cheese with a side of multi-grain crackers. (You can see a photo of it in my post from Evonne's baby shower.) Just ask Lindsey. Thanks to me, she's addicted. Oh, and you can also ask Kristina. Those preserves made her the hit of her work party. Of course, when isn't Kristina the hit of the party?