Seven eco-friendly school lunch ideas that are not only easy to implement but also a great way for your family to be more environmentally friendly!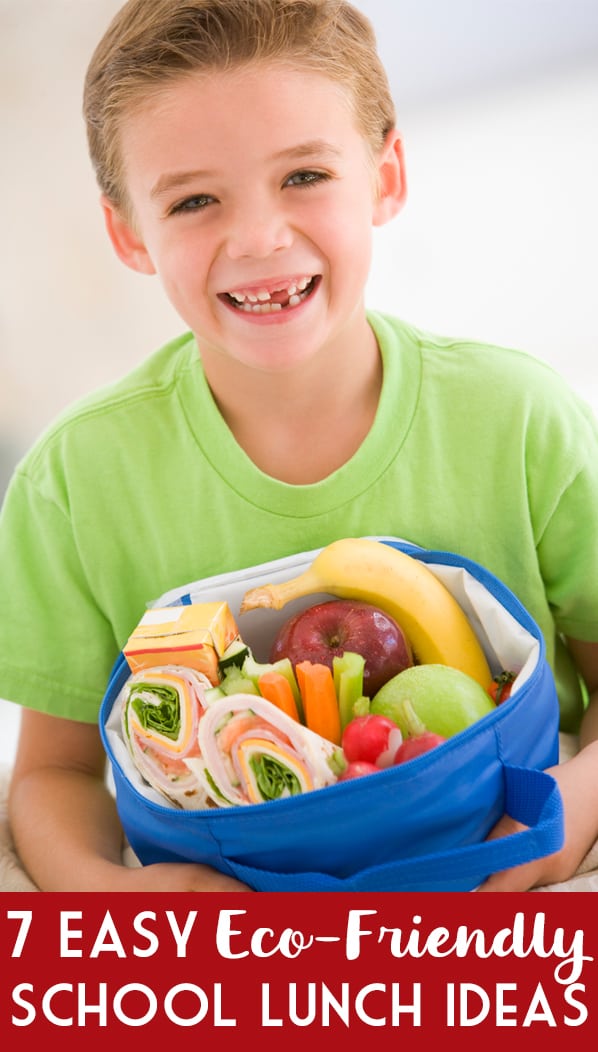 Post may include affiliate links, which means if you click on a link and purchase something, you won't pay anything extra but it will help support this blog.
I will be the first to admit I could do a much better job when it comes to school lunch ideas... and I'm not talking about WHAT I pack, though that has plenty of room for improvement. I'm talking about HOW I pack their school lunches.
I'm stuck in the old-school lunch packing using resealable plastic bags and brown paper lunch sacks (sometimes white if I'm feeling extra classy). It's definitely more convenient for me—no extra dishes to wash and no replacing non-disposable containers that accidentally get thrown away.
But convenience shouldn't always be the most important factor when it comes to kids school lunch ideas. Sometimes you have to look at the bigger picture, and it's time we all considered the bigger picture of saving the planet from all the plastic we're using.
After doing a little browsing, I've found 7 easy eco-friendly school lunch ideas I'd totally be willing to try. And that's saying a lot because I do love my convenience!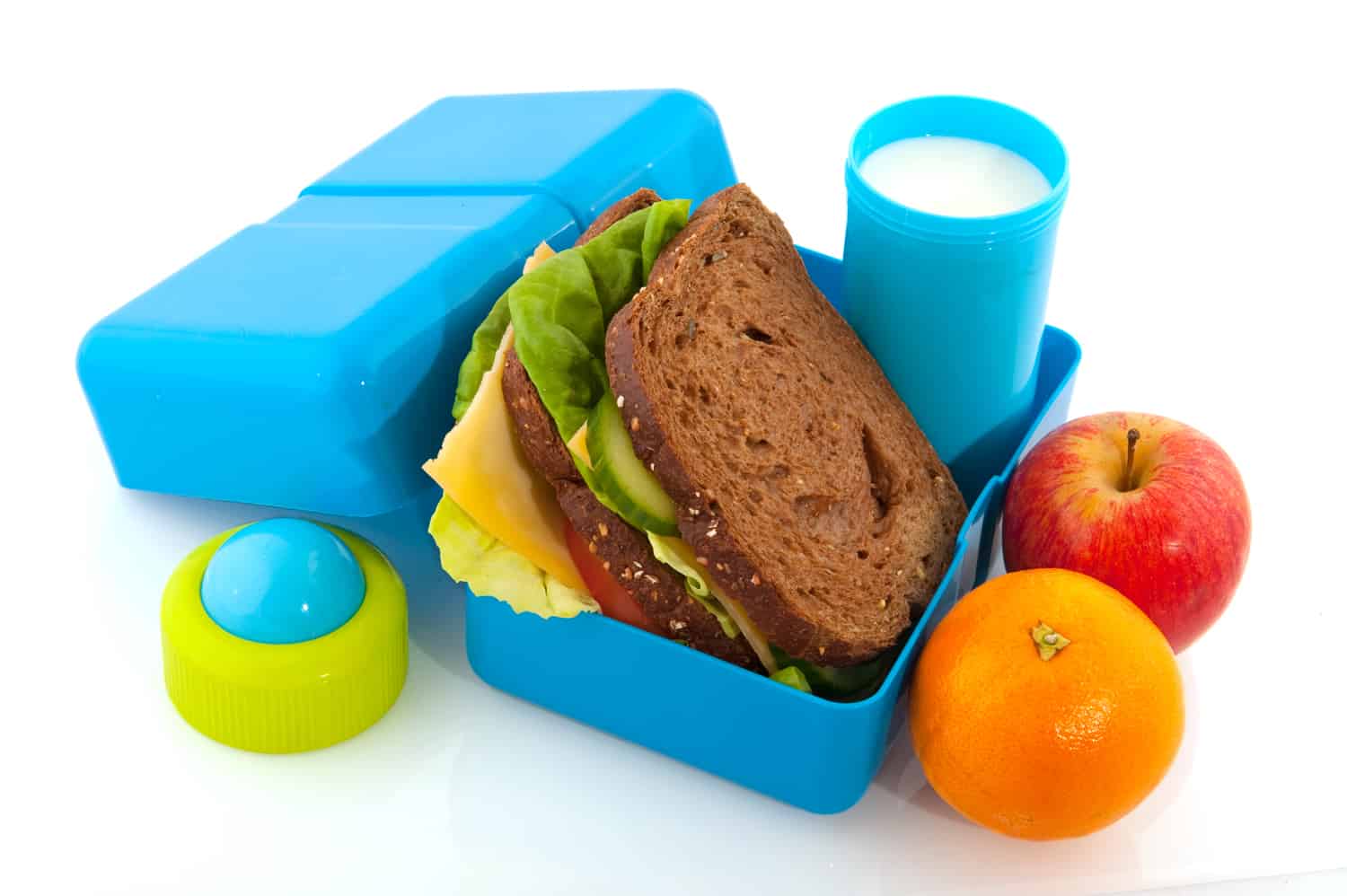 7 Easy Eco-Friendly School Lunch Ideas
School Lunch Idea #1: Reusable sandwich and snack bags
While definitely not as convenient as disposable, reusable sandwich and snack bags are definitely more environmentally friendly (and cuter). We learned during our recent field trip to the landfill that plastic bags can't be recycled and will be around for years to come.
It's worth a few extra minutes of washing. And if your kids do the washing like mine do, there's no reason not to use them! This set of reusable sandwich and snack bags comes in a super cute print and a variety of sizes.
School Lunch Idea #2: Reusable food wrap
No, I'm not talking about reusable edible wrap. That would be gross. I'm talking about a variation of the reusable sandwich bags mentioned above. Reusable food wrap is great for packing oversized sandwiches, wraps, and other odd-shaped lunch items. (They're also easier to wash!)
School Lunch Idea #3: Reusable lunch box or tote
This is probably the easiest one on the list, at least for me. Though my teenagers weren't as into taking lunch boxes to school, my younger kids love them. And with all the choices out there, your child is sure to find a lunch box or reusable lunch tote she loves.
Fans of the classic brown paper lunch bag will love this COLONY CO reusable lunch bag. If you can, make sure it's an insulated lunchbox to keep food as fresh as possible. Wildkin has an amazing selection of kids' insulated lunch boxes!
School Lunch Idea #4: Bento box
Bento boxes are still super popular and for good reason. There's something about eating food that's been separated into compartments—it's so much more fun! Just think about how much your kids love those divided dinner plates. (I bet you do too.)
The great thing is you don't have to pack Asian-inspired fare; you can pack whatever the heck you want in those sections: sliced cucumbers, olives, hummus, quartered sandwiches, yogurt cups, carrot sticks, apple slices, granola. You could even pack these healthy no-bake peanut butter cereal bars. The possibilities are endless!
School Lunch Idea #5: Disposable Recyclable Containers
Let's say your child isn't the best at remembering to bring home her reusable lunch box or bento box... and she's done that two days in a row. You're out of extras, so what do you do? Invest in some disposable recyclable food containers. They're recyclable and reusable but if left somewhere- or accidentally thrown away, they are much more eco-friendly than plastic bags.
Think of it as an emergency (or field trip) Plan B. Many are microwaveable (bonus!) and BPA free like these recyclable meal prep containers. Yay!
School Lunch Idea #6: Reusable water bottle
We have more than our fair share of kids' water bottles, though not all of them are as high quality as they should be (i.e., they leak and aren't BPA free). I'm super guilty about packing juice boxes instead of reusable bottles when it comes to school lunch, but I am good about it when it comes to road trips and sporting events.
If you're looking to cut down on juice-box waste, I'd go with CamelBak or Contigo kids' water bottles. Those are by far my favorite brands.
School Lunch Idea #7: Insulated food jars
The only hot lunch my kids get these days is if they buy it from the school, and that's so not the healthiest option. This year I'm going to try an insulated food jar like the Thermos Funtainer (10 ounces) so I can pack them leftover soup and other hot items for school lunch.
Pair one of these containers with an insulated lunch box and they could have a fantastic lunch of chicken noodle soup with a side of string cheese, crackers, and fruit slices and everything would be at the right temperature!